These days, when most people read comics or watch movies, they do with an emphasis on escapism, spectacle, and an ability to talk/whine about it on message boards. Most people would rather not consume media with the idea that it has a bigger lesson to teach. We got plenty of those lessons in grade school and most of us got sick of that crap before we hit puberty.
However, there are occasions when a comic, movie, or TV show reveals something deeper about ourselves and our world that's worth noting. I'm not talking about the kinds of crazy fan theories that claim Jack in "Titanic" never existed. It is possible for the media we consume to give us real, meaningful insights about ourselves.
That brings me back to comic books and X-men. Yes, this is going to be another one of those posts. After talking so much about the horrors of millennial life and the potential horrors of their children, I'm in need of a less serious topic. I think I've made clear that I love comics, I love X-men, and I'll keep finding reasons to talk about them on this blog.
As it just so happens, a comic came out that conveys just such a lesson. It involves Jean Grey again. Other than Wonder Woman, she's one of the most frequent topics of discussion on this blog. Considering she has a movie coming out next year, that's likely to continue.
However, this comic has little to do with her movie and more to do with the themes of Jean Grey's struggle. Some of them are relevant in the sense that they're common to many major superheroes. Others are more subtle in that they have a bigger message to convey, one that applies to those who don't have superpowers.
I doubt that the message that Marvel, a company owned by Disney, no less, intends to convey directly. Most of that message is indirect, but it can still function as a lesson, of sorts, that even aspiring erotica/romance writers like myself can appreciate.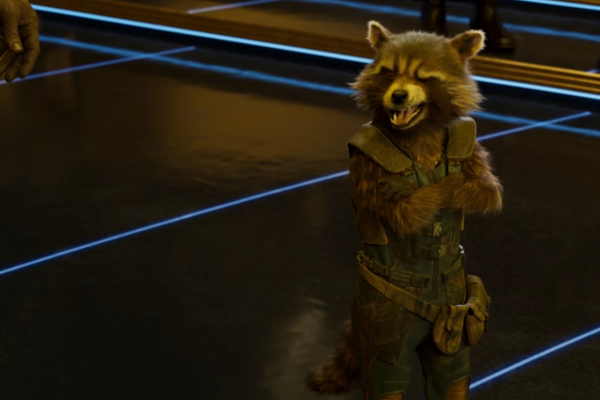 The comic, in question, is Jean Grey #6. It's the latest in a series that began earlier this year and focuses on the exploits of a teenage Jean Grey, who was plucked from the past several years ago in an event that has too many complications to go over without inducing migraines.
You don't need to know too many of the particulars. You only need to know that she has a good reason for not liking her future. A lot of her adult life, as has played out in the X-men comics over the years, involves death, rebirth, and more dying at the hands of overwhelming power, often at the hands of the Phoenix Force.
Her teenage self is understandably frustrated with how that life played out. For the past several years, she's gone to considerable lengths to change her fate, going so far as to ditch the X-men and try to be a normal teenage girl. As is often the case with superheroes, and teenagers in general, that doesn't work. She still finds herself dragged back into the world of X-men and superheroes.
To her credit, she has handled herself fairly well. She's managed to endure a space adventure with the Guardians of the Galaxy, go on trial for her future crimes that she's yet to commit, and take part in a superhero civil war. It's worth remembering, though, that she's a teenager. She's doing all this while also being one of the most powerful mutants in all of Marvel comics.
Her solo series, as written by a very talented writer named Dennis Hopeless, takes Jean Grey out of those roles with the X-men and sends her on a more personal journey. As I said before, her adult life is plagued by many complications that end up killing her. Chief among them, though, is the Phoenix Force. Pretty much all her frustrations begin and end with Phoenix Force.
She's spent most of her time in the future just actively avoiding it or not thinking about it. In the very first issue of her solo series, though, she gets a message that makes clear she can't ignore it anymore. Eventually, she has to prepare to confront the all-powerful Phoenix Force and all the problems/heartache it'll cause her.
As part of that effort, she's been seeking guidance from various sources throughout the Marvel universe. In a universe full of gods, aliens, and talking raccoons, there's a lot to go around. Jean Grey #6 has her touch base with Dr. Strange. Those who saw Benedict Cumberbatch bring the charming sorcerer supreme to life last year shouldn't be too surprised.
It actually starts off fairly similar to her previous efforts to seek guidance from more experienced Marvel heroes. Dr. Strange agrees to help her, which involves a little mystical mojo that should offend One Million Moms and amuse card-carrying Satanists. It's here, though, where the journey and the lesson play out.
It's a spirit quest, of sorts, one that takes the teenage Jean Grey through the life she seems doomed to live. It spans multiple eras of X-men comics, from the Stan Lee/Jack Kirby days of Uncanny X-men to her latest death in the early 2000s. What makes this journey a bit rockier, though, is that she's not just a spectator.
These visions of her future self aren't just there to remind her why her future sucks. They're basically drills sergeants trying to hammer some hard lessons into her head that Jean, and teenagers in general, refuse to learn.
It's here where Jean starts to get a harsh lecture on having one persona that you have for all those around you while also having a very different, much less pleasant persona just under the surface. Like celebrities that are assholes when the camera isn't rolling, some people have to pretend to be something they're not.
With Jean Grey, one of the most powerful mutants on the planet, it's even more difficult. Jean's vision basically tells her what she refuses to admit. She makes herself out to be this quiet, upstanding young woman on a team of teenage boys. However, under the surface, she knows she's more powerful than everyone else on her team and most other teams.
Her maintaining that facade is like trying to play chess with a brain-damaged monkey and trying to give the monkey a fair chance. As is the nature with mutant powers, she can't turn them off. She can't ever not be so powerful and frustrated. It's a lesson that is hard for a teenage girl to wrap her head around, but easy for most adults who can't stop being adults.
By now, it should be somewhat easier to see the real-life parallels here. We're talking about overwhelming feelings that we can't turn off, which tend to affect us greatly later in life. As teenagers, we don't know how to deal with them or even how to make sense of them. They still affect us, though. We can try to ignore them all we want, but that doesn't make them go away.
I'll give the less kinky readers a moment to fill in the blanks. In the meantime, the life lessons in Jean Grey #6 get a lot harsher. As Dr. Strange guides her towards other moments in her life, she encounters a later version of herself that fans of the 90s X-men cartoon should recognize.
This is a version of Jean Grey who has put in the time, effort, and passion to endear herself to a lot of people. This is the woman that many of the other X-men see, or want to see, when they look at teenage Jean Grey. There's a reason why Jean ranks among the most popular X-men characters of all time. The woman she becomes, which also happens to be a woman teen Jean resents, is just that endearing.
It's a lot for anyone to live up to. Being a teenage girl, though, Jean isn't going to just accept that this is the person she becomes. She knows that person still ends up dying. She knows that person still succumbs to the demons she can't control, namely the Phoenix Force.
It gets even harsher, though. As with every teenager, Jean Grey's perspective is very limited. She hasn't experienced enough of the world to understand what actually shapes someone into a functioning adult.
She, like many other teen heroes, have this idealized version of who they want to be and what life is like. It's tragic, but inevitable that such idealism will eventually be shattered. That's just the nature of life, in general. Ideals are for a perfect world and nobody, not even superheroes, live in a perfect world.
This is where the message becomes bigger than Jean Grey. It's a message that can resonate with all teenagers. Her older self basically lays it out for her in a way so simple that even a teenage mind can process it. The life she thinks is doomed to tragedy and pain isn't just a matter of rotten luck and crushing disappointment. It's just life.
It's one of those messages that can apply to much more than superheroes and mutant powers. It can apply almost every teenager to some extent at some point in their lives. They're just starting to learn what the world is like without the rose-colored glasses of childhood. They're just starting to feel things that are strange, powerful, and make their pants feel tighter than they want. It's not a tragedy. It's just life.
It's a lesson almost every teenager learns the hard way, regardless of whether or not they have mutant powers. I certainly did. I challenge anyone reading this comic, my novels, or this blog to say otherwise. The transition between childhood and adulthood is hard and it has to be hard because it's such a harsh world.
On top of that, we have to enter that world with all these powerful feelings and emotions that kids just can't process. This is where the Phoenix Force, the utter bane of Jean Grey's life and many deaths, enters the picture.
In a sense, this cosmic space bird is a manifestation of the greatest extremes that we experience. In the comics, it's a force that pushes Jean Grey's powers over the edge and beyond. In life, it's basically every overwhelming experience we've ever had, amplified to infinity.
When you're a teenager, you're full of all sorts of overwhelming feelings. As an adult, they're still overwhelming, but you gain a sense of perspective. From our ability to love to our desire to make love, it's a powerful force that shapes how we live and how we die. Being immature teenagers, and even immature adults, we often try to suppress it. Not only does that fail, but it can make everything worse.
Jean Grey, being a teenager, can't wrap her head around those extremes, be they the Phoenix Force or just being a functional adult. Again, the visions of her older self basically have to belabor it, to the point of frustration.
In her vision, she starts to gain a better perspective of what these feelings are. She comes to see the Phoenix Force as more than just that big cosmic fire bird that ends up killing her twice. It's not just a force for death. It's also a force for life. Being a teenager, she can't help but focus on the death. In doing so, she only ever obsesses over one extreme.
That's understandable for a teenager who hasn't lived enough of a life to make sense of it. It's also the exact mentality that gets her killed. It's why people who obsess over death tend to live in a state of near-constant distress. It affects them and those around them. By only focusing on one extreme, they basically doom themselves.
Jean Grey is in that exact position. She's focused entirely on the end, but not on everything else around it. Teenagers, with their limited experiences, are like that and through no fault of their own. That's why they'll make such poor decisions, both in their adult lives and in their personal lives.
This is where Jean Grey has her most defining moment of the comic, if not the past five years of X-men comics. Despite the benefit of foresight afforded to her by time travel and psychic abilities, she still refuses to confront the extremes of the Phoenix Force. She refuses to accept the person she becomes.
Finally, after all the belaboring and mystical-induced spirit quests, she does it. She finally takes a step back from the doom and gloom of her impending death. She finally looks at the bigger picture. She admits that who she is now and who she's afraid of becoming are the same person. Those feelings that overwhelm her that she's been trying to suppress are there and they're not going away.
As an X-men fan and a fan of personal insight, it was one of the most satisfying moments I've reading an X-men comic that didn't involve Emma Frost's costume. It was one of those moments that felt much bigger than the character. It's a powerful message that people without mutant powers can appreciate.
Jean Grey's struggles are very much akin to the struggles everyone faces when they have overwhelming experiences of any kind. Those experience don't always have to have a sexual or personal connotation, but those are the ones that tend to stick out.
They're also the experiences that teenagers, and even many adults, are likely to suppress. They'll see certain experiences and desires as this powerful, dark force that will consume and destroy them, much like the Phoenix Force. However, it doesn't have to be that way.
Just acknowledging that those feelings exist is an important step, especially for a teenager. There are people out there right now in societies and cultures that pressure them to repress desires that cannot be repressed. Like Jean and the Phoenix Force, those feelings eventually find us in the long run. If we refuse to confront them, then they can destroy us.
It's a powerful lesson, especially for young people still making sense of their experiences. They may not have Jean Grey's psychic abilities or the insight provided by time travel, but their future still seems every bit as daunting. It only becomes less daunting when you step back and realize that the overwhelming feelings we dread are just part of life, in general. We can't always suppress them. Sometimes, we just have to embrace them.