Who doesn't enjoy a good revenge story? That's not a rhetorical question. I'm dead serious. Is there anyone out there who isn't enamored with a story about sweet, bloody revenge? I know the success of movies like "John Wick" and the iconic status of Batman do plenty to answer that question.
The question is still worth asking because the answer says just as much about the appeal of stories about forgiveness. To some extent, it shows that forgiveness isn't as sexy as revenge. A revenge story can be bloody, action-packed, exciting, and cathartic. Almost every moment in "John Wick" and every issue of the Punisher is like that. It's not hard to see why that is the basis of so many movies, TV shows, comics, and video games.
That's not to say that a story about forgiveness can't have appeal as well. It most certainly can. Forgiveness may not offer the same spectacle as revenge, but it can incur a uniquely powerful emotional impact. There's a reason why forgiveness has been shown to have therapeutic effects and was the basis of a major religion.
This brings me to a very special comic book entitled "X-men Red Annual #1." Yes, I am going to tie this powerful human experience to a comic book. No, I'm not going to apologize for it. If you've had a chance to read this comic, you'll understand why.
It's been a while since I singled out a specific comic that I believe conveys a much larger message, but sometimes a comic comes along at just the right time and strikes just the right emotional chords. This one does all that and so much more, especially for a die-hard X-men fan like me. However, it's the forgiveness themes I want to focus on here.
Without spoiling too much about the comic itself, which I encourage everyone to go out and buy, it's important to establish the circumstances that make those themes work here. Those circumstances revolve around Jean Grey, a character who is no stranger to death, resurrection, love triangles, and clones. Even by superhero standards, she deals with a lot of emotional baggage.
Until recently, though, she didn't have to deal with any, largely because she was dead. From 2004 until earlier this year, Jean was among the numerous superheroes who were "officially dead." I put that in quotes because "dead" in the world of comics tends to have a pretty loose meaning, well past the point of absurdity. The fact that Jean Grey stayed dead for that long is, in and of itself, pretty remarkable.
However, it was never a matter of if she would return from the dead or even whether Marvel would resort to time travel to replace her. It was only ever a matter of when. Her return was bound to have a huge impact on the X-men and the entire world of Marvel comics. "X-men Red Annual #1" simply built a story around it and it's a damn good one.
It unfolds mere moments after Jean officially comes back to life again on the final page of "Phoenix Resurrection #5." That moment, in and of itself, is full of emotions that writer, Tom Taylor, captures beautifully. It provides insights into Jean's thoughts, feelings, and emotions at that moment. It's a lot to take in, but in addition to the joy, there's also a heavy bit of sorrow thrown in.
In a sense, Jean Grey picked a lousy time to come back to life. She's coming into a world where her mentor, Charles Xavier, is dead. Her best friend and occasional love interest, Wolverine, is also dead, although that's already changing. Most painful, though, is that her husband, Cyclops, is dead due to the events that unfolded in a series aptly named Death of X.
These are people near and dear to Jean Grey. She's not the kind of character who just brushes off that kind of loss, hardens her heart, and moves forward. She's someone who wears her emotions on her sleeve and does it with pride. It's part of what makes her such a lovable, endearing character. Sure, those passions attract destructive cosmic forces every now and then, but she makes it one of her strengths.
As she reconnects with those who've sorely missed her, she has an opportunity to confront the one most responsible for her husband's death, namely Black Bolt of the Inhuman royal family. While Cyclops' death was largely an accident, he's still the one whose decisions ended up killing him and many other innocent mutants. For that, Jean has many reasons to hunt Black Bolt down and make him pay.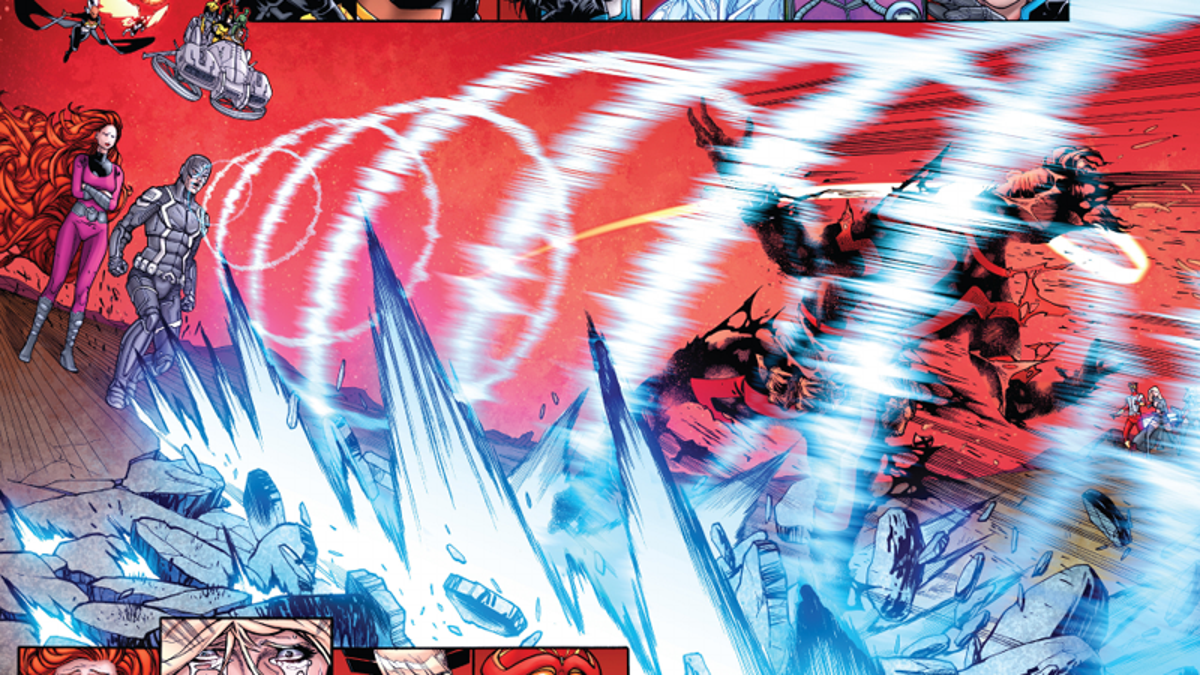 Had she gone that route, I don't think anyone would've blamed her. Hell, some within the X-men would've gladly fought by her side, including a few who hate her guts. Accident or not, Black Bolt killed her husband by doing what he did. There's no way around that. She has every possible excuse to channel her inner John Wick.
However, that's not what happens. Yes, she still assembles a team of X-men to confront Black Bolt and the Inhumans. Yes, she has a very tense exchange with Black Bolt. What she doesn't do, though, is seek vengeance for her husband's death. Instead, she seeks forgiveness and that ends up being far more powerful.
Think about the mentality it takes to forgive someone like that. Imagine you knew there was someone responsible for the death of a loved one. Even if it was an accident or unintentional, chances are your first inclination wouldn't be to forgive them. More than likely, you would rather see them suffer and pay for their crime.
Even if that person ends up going to jail or is held legally liable for your loved one's death, you're still going to resent them. They took the life of someone you loved and, assuming you're not in a world where people regularly come back from the dead, you can never get back what you've lost.
That feeling would be even more intense if the person responsible never faces consequences for what they did. In the case of Black Blot, he didn't face any repercussions for killing Cyclops. He wasn't charged with murder or even for involuntary manslaughter. In fact, Cyclops becomes vilified for a while.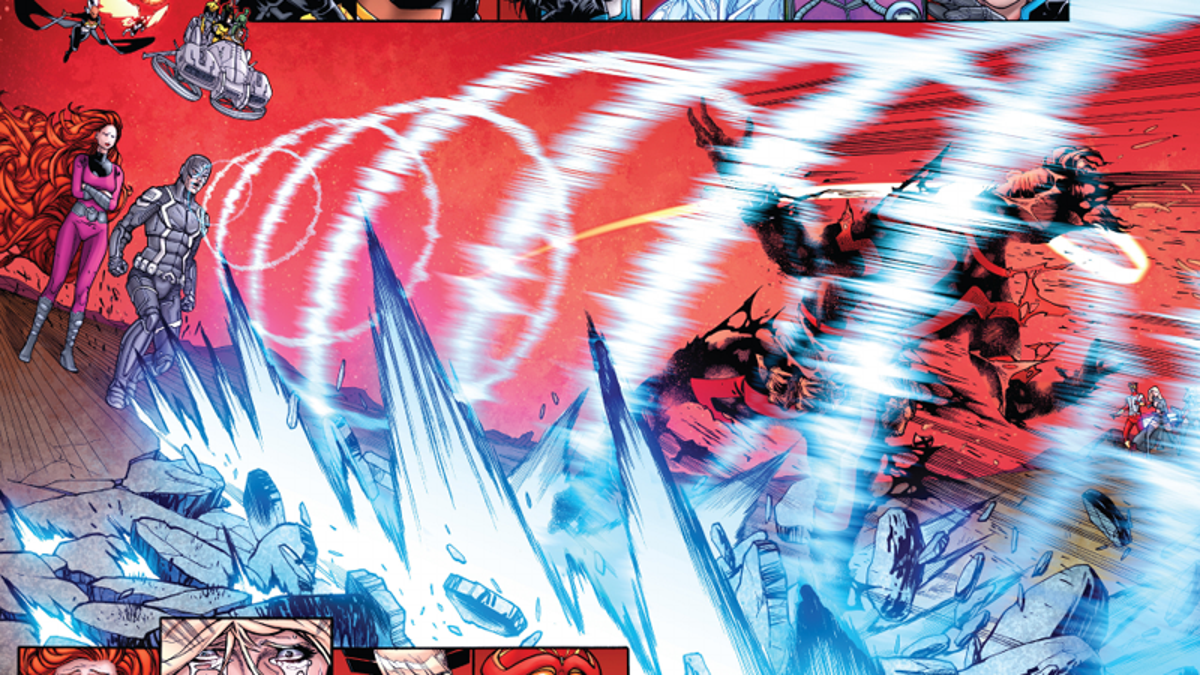 If anyone would be motivated to pursue retributive justice, it's Jean Grey. She even has the perfect opportunity to do so when she fights her way towards Black Blot. At one point, she uses her telepathy to show him just how much she loved Cyclops and how much losing him hurt. She even admits she could make him feel some of that pain, if only to let him know why he deserves punishment.
She doesn't do that, though. She doesn't attempt to impart her pain onto him. What she ends up doing is much more heartfelt and meaningful. She gives Black Bolt a chance to offer genuine, sincere remorse for his role in Cyclops' death. He ends up taking that chance. He apologizes for what he did and, more importantly, Jean accepts it.
For a woman confronting a man responsible for her husband's death, even if she is a comic book character, it's a pretty powerful moment. It's one that carries a unique emotional weight that you wouldn't otherwise get if Jean had just shot him in the head with a 44 magnum. It very much reflects the power of forgiveness.
It's the kind of heart that is exceedingly rare outside of Superman comics. At a time when we expect our superheroes to be edgy and tough, Jean Grey offers a very different approach in "X-men Red Annual #1." It's one that Tom Taylor uses to full effect, reaffirming Jean's incredible capacity for love and compassion. It's an approach that feels refreshing in an era of superhero civil wars.
It also reminds us that while vengeance may still be more appealing to our most basic instincts, it's also incomplete at times. No matter how many criminals the Punisher kills or how many villains that Batman beats up, their loved ones are still dead. The pain continues and so too does the struggle. Forgiveness, on the other hand, offers a way forward.
Jean Grey feels the pain of loss like anyone else. She also has the choice to seek retribution or forgiveness. Forgiveness is, by far, a much harder recourse because it means accepting painful circumstances and even a certain level of injustice. Given how most of us are wired with an innate sense of justice, such acceptance seems untenable.
That's what makes forgiveness so hard, but that's also what makes it more impactful. Rather than focus on making Black Bolt pay for her husband's death, Jean chooses to channel that pain into something positive. The very end of "X-men Red Annual #1" has her acknowledging how much it hurts losing her husband, but it also shows how this pain has inspired her.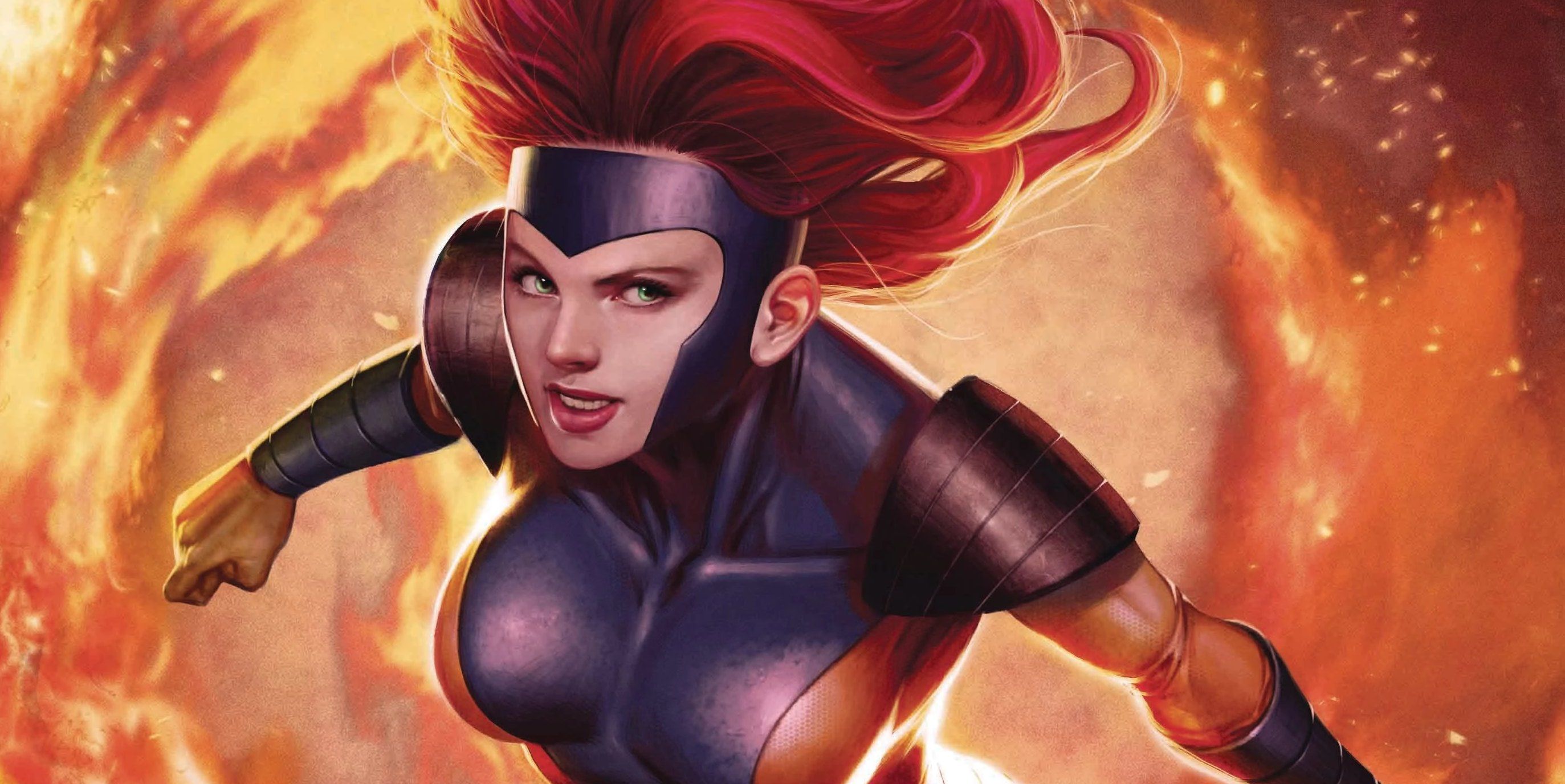 Jean Grey is, essentially, doing the most heroic thing a superhero can do and it doesn't even involve her powers. She decides to forgive the transgression that killed her husband and chooses to use that pain as motivation to make the world around her better. It's still not as big a spectacle as watching John Wick kill 77 people over a dog, but it's more dramatic for all the right reasons.