Today is an important day, one that became even more important this past year. You probably didn't realize it and for good reason. Until recently, the significance of this day had been lost to history, but it's a day that deserves recognition, albeit for a very sobering reason.
This day became one of the most significant days not affiliated with a holiday sale at the mall on September 26, 1983. On that day, the world as we know it almost ended. That's not a hyperbole. That's not a conspiracy theory out of a an Alex Jones fever dream either. It's painfully true. The world almost died in a nuclear fire on that day, but it didn't because of a decision made by one man.
That man's name is Stanislav Yevgrafovich Petrov and if you were alive on that day, or were born after it, then you owe your existence to this man. For a brief moment on that day, 35 years ago, he literally held the fate of the world in his hand and he made the decision that saved it. As someone who regularly lauds superheroes and the values espoused in comics, even I can't overstate the significance of what that man did.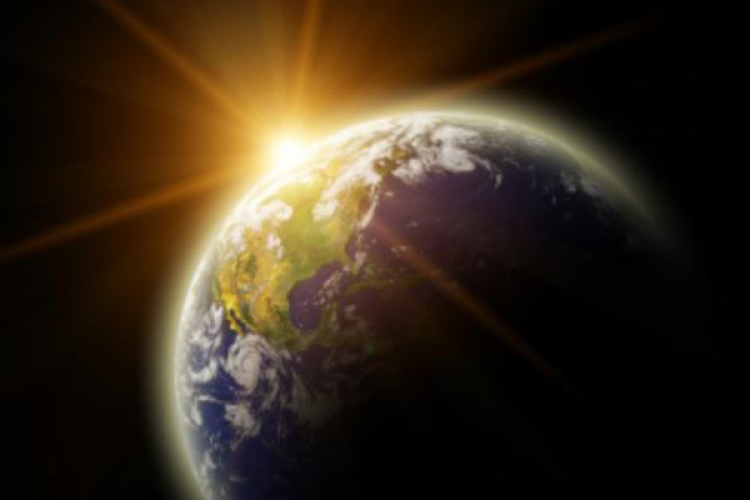 The incident that almost ended the world and made Stanislav Petrov a man for the ages widely known about until the mid-2000s. It involved an incident in the former Soviet Union that brought the world to the brink of nuclear annihilation. In terms of worst case scenarios, this ranked right up there with an invasion by aliens armed with atomic anal probes.
At the time, Petrov was a lieutenant colonel in the Soviet Air Defense Forces and had been on duty at the Serpukhov-15 bunker near Moscow. In terms of Soviet defense strategy, his role in that bunker was pretty damn important. It was tasked with monitoring Soviet air space to detect an incoming nuclear attack.
It's worth mentioning that this was a time of heightened tension. President Reagan, at the time, was going long and hard on anti-communist rhetoric. Being a former Hollywood actor who'd just been elected President, the Soviets had no idea if this guy was just going to shoot nuclear missiles at them because he thought it would make a great movie.
In a sense, this was the worst possible time for the systems at the Serpukhov-15 bunker to give a false alarm, but that's exactly what happened. In the middle of Petrov's shift, the systems began blaring every alarm it was possible to blare, telling them that America's new Hollywood President had done just what they'd feared. He launched a full-scale nuclear attack to wipe out the Soviet Union.
I'd say it's a nightmare scenario, but no amount of killer clowns armed with chainsaws can do justice to this kind of horror. As far as the men in that bunker knew, their country and everyone they loved was about to die in a nuclear inferno. It was the policy of the USSR and the Red Army to respond to any nuclear attack with a devastating retaliation, as specified in the doctrine of mutual assured destruction.
It was Stanislav Petrov's job/duty to inform the Soviet high command of the detection. Every bit of his military training demanded that he inform his superiors to retaliate, thereby destroying the United States and Western Europe in reign of nuclear fire. In a state of such heightened tensions, he might have been justified in doing so.
All it took was one call to his superiors. That would've been it. That would've ended the world, as we knew it. Try and think about that for a second. In that moment, the fate of the world and billions of lives lay on the shoulders of Stanislav Petrov. If he makes that call, then the world as we know it is over.
However, in that moment when he literally had the world on his shoulders, he didn't make that call. In that moment, he made a decision that saved the world and its future. He did it by not following the protocol that he'd been trained to follow and by the Soviet Union, no less, who were not known for being understanding to disobedience.
Petrov, with his duty and the weight of the situation bearing down on him, believed it to be a false alarm. He had good reason for believing this. The systems were detecting only several missiles, which was pretty small, given the sheer size of America's nuclear arsenal. If America's Hollywood President really wanted to wipe out the Soviet Union, he definitely would've used more.
Even so, his training and his duty told him to inform his superiors. He only had 15 minutes to do so because that's how long it took for a detectable missile to reach its target. That's right. In the time it takes to watch an episode of "Robot Chicken," Stanislav Petrov had to make a decision that would've determined the fate of this entire planet.
The fact that no nuclear bombs went off and billions of people didn't die is proof that he made the right decision. It was later determined that the false alarms were caused by a rare alignment of sunlight on high-altitude clouds and the erratic orbits of the Soviet's satellites.
It seems so trivial now, but keep in mind that these were tense times during the Cold War. It really didn't take much to spook either America or the USSR. It could've easily become a perfect storm, of sorts, for accidental nuclear annihilation and nobody would've been left on this planet to admit they screwed up.
It's because of Petrov's decision that day, to not follow protocol and trust his instinct, that we avoided Armageddon. For that decision, Petrov received no metal, commendation, or recognition for his decision. He just got a pat on the back, which was the most anyone could hope for in the Soviet Union at that time.
This man literally saved the world in the most painfully literal sense, but was quickly forgotten. There were no parades, movies, or free tickets to a Madonna concert. Petrov just went back to living his life until he retired from the military.
It really wasn't until 2004 that Petrov began getting recognized for his actions, that day. By then, though, the weight of that moment had lost its place in the public consciousness. The fact I have to write about it on this blog shows just how little awareness this man and that fateful day have in the annuls of history.
Well, in this year, that day became a lot more important because back in May, Stanislav Petrov passed away at age 77. It wasn't widely reported. It didn't even get mentioned on any of the major news outlets in America or Russia. This man who saved billions of lives isn't even alive anymore to appreciate.
He lived a quiet, unremarkable life towards the end. He never considered himself a hero. He never even tried to put that label on himself. He was just the right man in the right place to make the right decision. In doing so, he saved billions of lives and preserved the future of this planet.
It's impossible to overstate the importance of the decision that this man made on that fateful day 35 years ago. Some may brag that they saved the world or are arrogant enough to think that they can. Stanislav Petrov didn't need to brag because he did it. He saved this world and most people will never know what he did.
Now that he's passed, let's all take a moment to appreciate what this man did. By trusting his instinct and his humanity, not wanting to make the decision that would destroy this world, he proved just how heroic a person could be in the worst of circumstances.
From the bottom of my heart, and on behalf of all those who are alive because of the decision made that day, thank you Mr. Petrov. Thank you for doing the right thing in the worst of circumstances. This world is still spinning because of you. Rest in peace knowing you saved it.