This weekend has been a big deal for X-men fans, comic book fans, and people who just think Hugh Jackman is God's gift to this world. The "Logan" movie is out. If you haven't seen it yet, what the hell is your excuse? Short of a death in the family, a life-threatening illness, or a date with Taylor Swift, there is none.
It's exciting, but bittersweet for X-men fans. With this monumental movie, Hugh Jackman is hanging up his claws. He will no longer play Wolverine. I've talked about why this movie matters and why it's importance goes beyond catering to comic book fans like myself. There will probably be many more discussions on this movie and its associated topics down the line. For now, though, Hugh Jackman has done his part.
What can you say about the man that hasn't already been said or screamed by women with vivid imaginations during sex? He's one of the most likable guys in Hollywood who doesn't sell cocaine. He's a truly special soul.
As a noted X-men fan, I can say for certain that his contributions to X-men and comic book movies will be celebrated for generations to come. Whatever he does next in his storied career, I wish him nothing but the best. May he enjoy critical praise and nude scenes with every actress on "Game of Thrones" for the rest his career.
That's why I'd like to dedicate this week's edition of "Sexy Sunday Thoughts" to the man who dedicated 17 years of his life to playing everyone's favorite razor-clawed, whiskey chugging, mutton-chops wielding Canadian. I doubt he'll ever read this, but Mr. Jackman, consider this my way of saying thanks.
---
"Teenagers have any number of reasons for being miserable, but you rarely see miserable teenagers with healthy sex lives. Coincidence?"
I like to think of myself as an expert on miserable teenagers, seeing as how I had a talent for misery throughout high school. I know all about the things that make a teenager sad, depressed, and just plain pissed off at the world.
For the teenagers that had healthy sex lives, and I know this because teenagers suck at shutting up, they weren't really that miserable. It turns out that, despite all the fears about teen sex, it is possible for some teenagers to be responsible about it. The result is less misery. Go figure.
---
"Teach a man to love a woman and he'll dedicate himself to finding the one for him. Teach a man to go down on a woman and that woman he's seeking will find him."
I consider this critical romantic advice for men who seek the love of women. As an aspiring erotica/romance writer, I explore all sorts of ideas about love, sex, and intimacy. In that exploration, I've learned that it's not enough to just be passionate about finding a significant other. You also have to give those whose love you seek incentive.
When it comes to incentives, it's hard to top good oral sex. It doesn't matter how bad a day a man or woman is having. If their day ends with good oral sex, it's a good day. That, my fellow men, will streamline any romantic quest.
---
"Does a prostitute at a singles bar defeat the purpose?"
People go to singles bars to seek out new romantic partners, hook up, and get laid if their lucky. It's a complex game, one that requires an elaborate mating dances of sorts. Put it in a nature show and it's basically a documentary with more rap music in the background.
A prostitute, male or female, circumvents that dance. There's no ambiguity with their goals. There's no elaborate dance beyond haggling how much extra it costs for oral. Not saying prostitutes have no place in a singles bar. They definitely do. However, they do sort of undermine the principle.
---
"If pole dancing qualifies as exercise, then lap dances should count as romance."
Pole dancing is a new fitness trend. That's not a joke. Seriously, this is actually a thing. I'm not too big on fitness fads these days, but this just feels like an excuse for people to exercise their elaborate stripper fantasies that they don't want to share with their significant others.
If that's really the case, then they why do things halfway? Why not go the extra distance and throw lap dances into the mix? If you're going to call stuff like that fitness, then let's at least be as flexible when it comes to romance.
---
"A trained gynecologist has no excuse for being bad at cunnilingus."
This is just basic logic. Doctors go to school for a long time and have to learn a lot of things about the human body that most people never get to know, nor do they want to know. A gynecologist is just one of many specialties and I imagine it has a certain appeal that other parts of the body just can't match.
So if someone is a trained and competent gynecologist, they should know the mechanics of giving women good oral sex. If they don't, then what's that say about their competence as a doctor? You can get away with being incompetent at some things. Gynecology is not one of them.
---
"Crossfit is to exercise what fisting is to sex."
This is more an indictment about crossfit than it is about fisting. Now we all have certain sex acts that we consider uncomfortable or extreme. Some are just built for those acts and for those people, I say more power to them.
Crossfit, however, is one of those things where people seem to go out of their way to punish their bodies. It's intense, it's strenuous, and it doesn't work for everybody. However, the people involved, much like those who love fisting too much, don't shut the fuck up about it. Now I'm all for better sex and exercise. I don't need people getting evangelical about it.
---
"No epic love story ever began with a drunken bar bet that involved public nudity."
I'm sure there are any number of one-night stands and hookups that began with bar bets and public nudity. I may even write about some of those stories in my novels at some point. For a truly epic love story, though, I'm just as certain that it's not a viable starting point.
Now I'm not saying it's impossible. I'm not saying there isn't a place for bar bets and public nudity, especially during Mardi Gras. However, if you're trying to craft an epic love story, you're probably going to need a better starting point.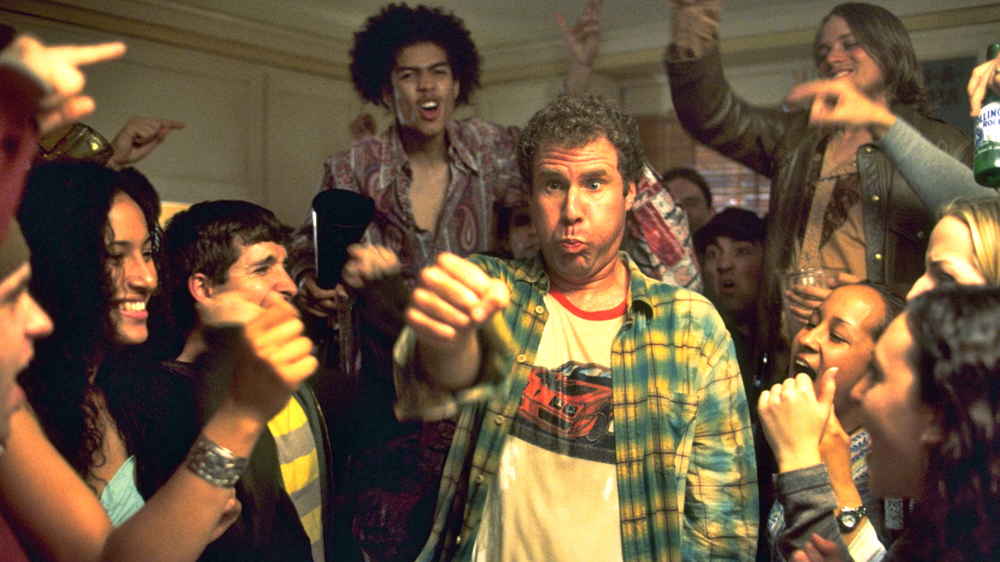 ---
"A teenage boy can't truly say he's smart until he's learned how to get semen stains out of his bed sheets."
This is something men everywhere have to deal with at some point, but rarely talk about. As teenagers, our dicks get us into all sorts of trouble. Even when we're sleeping, they like to screw with us. So when our dreams get a little too vivid, the results tend to lead to awkward conversations with parents.
For those teenage boys who consider themselves smart and resourceful, they find a way to hide the evidence and avoid those conversations. I don't care how many AP classes you take. If you're not smart enough to hide the evidence of your Jennifer Lawrence fantasies from your mother, then you can't call yourself smart.
---
That's it for now. On behalf of Wolverine fans and people who just fine Hugh Jackman sexy as hell, I thank you. Mr. Jackman, this one's for you. You spent 17 years playing Wolverine, the most badass comic book character of all time. Thank you for making the world a little sexier.