I'm sure Apple fans are still basking of the afterglow from the techno-orgasm they experienced at the big September 12th announcement about the future of Apple gadgets. I can't sway I blame them, either.
Apple events have a storied history of capturing imaginations, loosening wallets, and soaking panties. Love them or hate them, Apple is the 800-pound, half-trillion dollar gorilla in the room. What they do shakes things up. They did it with the music industry. They did it with the smartphone industry. They're actively trying to do it with the TV industry.
Whatever Apple does, it tends to disrupt established industries, even destroying some. Just ask the makers of Blackberry and Tower Records. It does this while making a boatload of money in the process. Even those who despise Apple have to admit they know how to line their pockets with obscene amounts of cash.
Well, much like irresponsible celebrities that can't resist spending obscene money on cars they never drive, Apple is never satisfied. It has to keep creating new torrents of cash and with the new iPhone X and iPhone 8, Apple is poised to tap another emerging market that's ripe for expansion.
It's part of Apple's nature. It didn't invent the mouse, the personal computer, the music player, or the smartphone. It just took those products, innovated like hell, and repackaged them in a way that blew out the competition and spit on their charred remains. Again, ask the spit-stained corpses of Blackberry and Tower Records.
In this case, the product is called Augmented Reality. Like music players and smartphones, it has been around for a while. Last year, it became a pretty big deal with the success of Pokémon Go. Now, Apple is ready to turn peoples' collective awe at seeing a digital Pikachu on their lawn into the kind of feature that will blow the minds of users, as well as the money out of their wallets.
As part of the latest announcement, Apple has made clear that they're going long and hard on AR with their new breed of iPhones. Yes, I know that sounds way raunchier than it should. Then again, this is a blog that talks about sexy novels and pro-nudity superheroes so that should surprise no one.
I chose those terms for a reason too because whenever Apple gets involved in an industry, that industry tends to go through rapid expansion. Along the way, that expansion will affect our sex lives and our love lives. If you don't believe that, then you're grossly underestimating how many people use Tinder or how many people watch porn on their phones.
The precedent is already there. Back in 2013, Google tried to give AR a boost with their goofy-looking Google Glass. Naturally, the first instinct for some users was to make porn with it. One major porn studio went so far as to cast real porn stars for a true, AR porn experience. It wasn't quite as sexy as it sounds, but it got the ball rolling.
While Google Glass failed, Apple will likely succeed. Four years of refinement, coupled with the success of Pokemon Go, means AR will find all sorts of new uses and some of those uses will be pornographic. Even tough Apple has a long-standing policy against porn, that has not and will not stop people from using its products to make sexy content.
It's hard to say what form that content will make, but with VR porn already a thing, it's going to find some way to enter the market. AR is special in that it blurs the line between the real world and the digital world without having to wear those goofy-looking Google Glasses. Porn, being a fantasy, thrives on blurring those lines.
Think of your favorite porn star and celebrity. Don't deny it. You probably have one. You've probably even watch ed them do all sorts of sexy stuff on your computer screen. That sexy stuff has probably gotten you horny and given you an orgasm. Now, imagine that sexy stuff taking place on more than just a computer screen.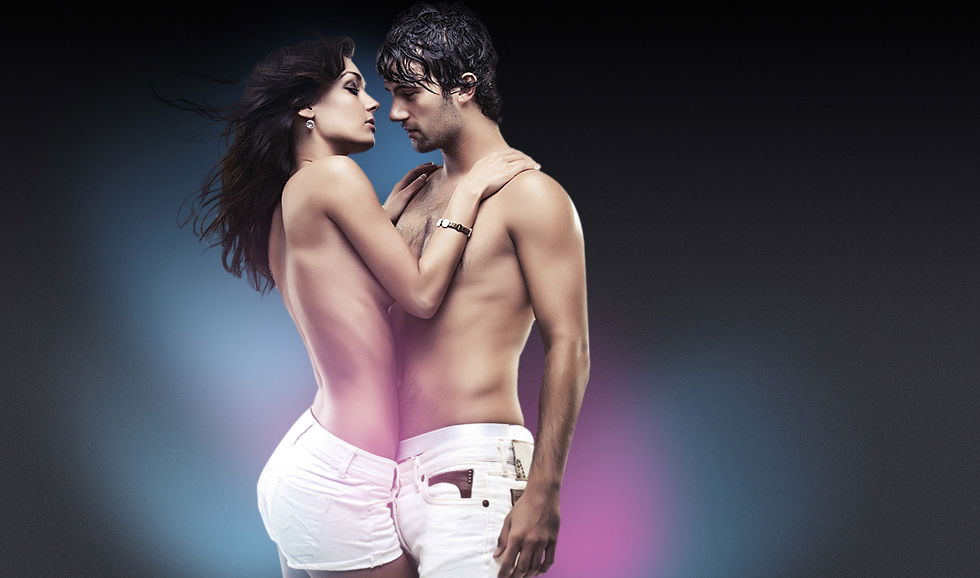 With AR, you'll be able to create the kinds of experiences that make it seem as though your favorite porn star or celebrity is right in your bedroom, office, or car, if you're feeling kinky. Just hold your phone up and suddenly, they're there, wearing the sexiest underwear you've ever seen and saying the kind of dirty stuff that would get them fined by the FCC.
That's the potential AR can have. It can create more than just sexy imagery. It can make us feel like we're part of the action. Suddenly, we're not just peering through a digital window. We get to be part of the process. If you don't think that appeals to some people, then you're underestimating how kinky our minds can be.
Beyond the porn industry, and it's sometimes hard to get beyond a multi-billion dollar industry, AR can do many other wonders for your sex life. To explain how, I'll need to recount some of the more awkward moments from our collective sex lives. I apologize for this, but I'm afraid it's necessary.
Think back to the first time you had sex. If that's too hard or distressing, think back to the least satisfying sexual experience you've had. For some people, this will be painfully easy. What was it about your partner that made it so unsatisfying? What did you do that just didn't seem to work? Did it feel like you and your lover's body just weren't on the same page or even the same zip code?
Well, AR could've prevented this because, like I said, AR blurs the line between the digital world and the real world. With AR, you don't have to learn about the intricacies of the male or female body through a poorly-worded, poorly-drawn textbook that was given to you by a pastor, mullah, rabbi, or celibate monk. Even if you live in Texas, you have access to a more comprehensive understanding of the human body.
It even goes beyond knowing where a clitoris is. What if, before you got frisky with your lover, you could "practice" with a digital version? Say there's an app that can take a picture of your lover, impose it over your phone like Pokemon Go, and let you get comfortable talking dirty to them. If you think that won't have an impact on your sex life, then I think you're underestimating the power of dirty talk.
AR basically gives people their own private domain, of sorts, to refine their intimate skills and their knowledge of human anatomy. That means those awkward moments you have when you and your lover first get naked are a lot less awkward. That means you have a bit more comfort and confidence when the time comes to get intimate. That's as big a net positive as you'll find for your sex life without bionic genitals.
Even if you already have a lover, AR means you'll be able to do more than just send dirty texts and explicit nudes. Once AR becomes more refined, nudes just won't cut it. You'd much rather have an image of your naked lover imposed in the chair right next to you. If nothing else, that'll make meetings at the office less boring.
These are just some of the possibilities. There are likely many more that I haven't even thought of, but others have contemplated. I like to think my experience writing erotica/romance novels has given me a pretty keen sense on these kinds of sexy issues. Unfortunately, there are limits to that insight.
Technology has always impacted our sex lives to some extent and will likely continue to do so for years to come. A technology like AR that is just starting to grow, thanks largely to Apple, means that change will come sooner rather than later. Yes, I know that's another poor choice of words, but I challenge anyone to think of a more fitting vision for AR's sexy future.