When it comes to politics, the news, or general advice, I try to avoid it as best I can on this blog. I want this blog to be a refuge and reprieve from the vast, stinky ass crack that is the real world and the parts of the internet that amplify the smell. That's why I prefer talking about less dire subjects like sex robots and sex-positive comic book characters.
If I do talk about something that's in the news or controversial, I usually try to put a humorous and/or sexy spin on it. I don't want to push an agenda, start a movement, or leader a rally. That's just too much time and effort that could be better spent talking about hot teachers and bionic penises.
I know that I sometimes give the impression that I have an agenda beyond selling my novels. I try to minimize that, but sometimes it'll slip through. I try to avoid it, but I'm not going to apologize either. I'm only human. Every now and then, something I write or say will have some sort of connotation to real world news, events, etc. At the end of the day, I want to make this blog as sexy and fun as my novels.
That being said, I'd like to do something a little different today. No, I'm not going on some sort of political rant. I'm not going to get on a soap box, hold up a sign, and start talking about shape-shifting lizard people. I'll leave that sort of thing to Alex Jones or the character/troll he allegedly plays.
Instead, I'd like to offer a bit of insight to those still struggling to make sense of the world, the news, and the people claiming that fluoride is an elaborate mind control scheme. It's not necessarily advice. I'm an aspiring erotica/romance writer. I'm as qualified to give advice as I am to build a star ship.
What I'm offering here is perspective, a precious commodity in a world where everyone has the means of muting messages they don't want to hear. Anyone who watches the news for more than ten minutes or spends more than five searching for it on their Facebook feed is sure to be overwhelmed, upset, and confused.
It's just too easy to filter out the news and facts you don't like. It's too easy to mold your own agenda into a neat little package that makes you feel content to some extent. Sometimes we do too good a job. Sometimes our agenda is so nice and neat that it does everything other than give us oral sex.
That's why we need perspective. That's why we need to step back, see the bigger picture, and understand that we all embrace our own particular brand of fake news, alternative facts, and elaborate excuses. It's the only way to truly make sense of the world, at least as much as our caveman brains will allow us.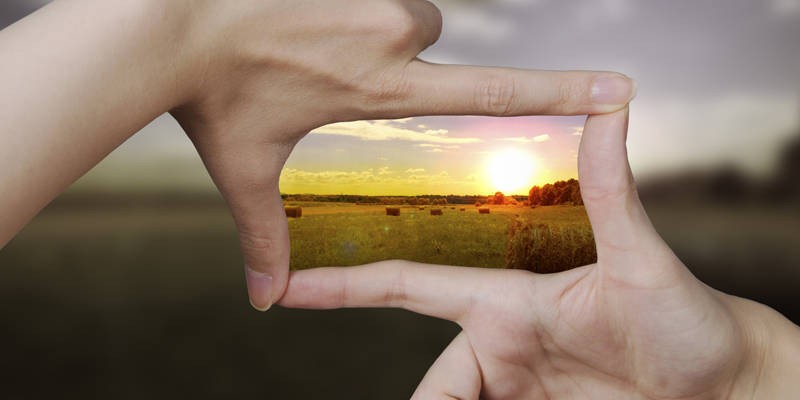 So here's how you do it. There's only one step. It's free. It's simple. There's no complicated instruction manual. It can all be boiled down into three simple words. Brace yourself because this is going to either rock your world, break your heart, or make you yawn. Take a moment if you need to. If not, read along because here it is. Here is the secret to making sense of a chaotic world full of crazy people.
Nobody Knows ANYTHING
Go on. Roll your eyes and laugh. Start calling me names in the comments.  Call me a cuck, a troll, or an agent of the Illuminati. I don't expect this to blow anyone's mind or soak anyone's panties beyond a certain extent. It is, however, as true and honest insight as you'll ever find in the era of fake news.
Now, I can't claim to have come up with this on my own. This little bit of insight is actually something one of my old college professors told me on the first day of his class. Before you roll your eyes again, know that this professor could easily have been mistaken for a hobo who just robbed a fancy clothing store. Imagine every pipe-smoking professor you've ever had. Now imagine the exact opposite. That's this guy.
He dropped this incredible truth bomb on us the first day because he wanted to make clear that he would not be giving us the politically correct version of his class. He was going to be honest in as brutal a way he could without getting fired. The fact he was tenured and admitted to working drunk in the past kind of added to his credibility.
So what exactly did he mean when he said those words? How do they relate to what I mean by it? In the grand scheme of things, it has to do with the certainty we all seek. Our caveman brains, for better and for worse, crave certainty and abhor stress. When we have a gap in our knowledge and understanding, we naturally jump at anything to fill it.
Sometimes it's a certain news source. Sometimes it's a certain religion. Sometimes it's a particular political ideology, social club, or even a TV show. Talk to anyone who was a big fan of "Lost." They'll put any charismatic preacher to shame.
Since our brains are so crude and aren't equipped with a google connection (yet), it doesn't matter whether or not the source we seek is true. It doesn't even matter of it's debunked. Our brains still cling to it because changing our minds causes too much stress and we'll make any excuse to avoid that stress.
That creates an unavoidable paradox of sorts and I'm not talking about the ones Doc Brown worried about in "Back To The Future." Our caveman brains are so limited, but they're wired to seek certainty. However, because of those limits, our ability to achieve certainty on complex issues is next to impossible. In most cases, it is impossible.
Nobody knows for sure what the economy will do today, tomorrow, or even two hours from now.
Nobody knows for sure whether a new product will sell or be a flop.
Nobody knows for sure whether a rookie athlete will be a bust or a hall of famer.
Nobody knows for sure whether a particular movie will be a big box office success like "Deadpool" or an unmitigated disaster like "John Carter."
Nobody knows for sure whether a law, court decision, or executive order will do more harm than good.
Nobody knows for sure how a new piece of technology will affect society.
Nobody knows for sure whether their theories about life, the universe, and everything in between are accurate.
In the end, nobody knows anything. It's just that simple.
That's not to say that we should be inherently doubtful of everything. At most, those who make bold proclamations can only make best guesses. It's not always accurate, but sometimes it's fairly close. Other times, it's just dumb luck. Ask the guy who predicted the Chicago Cubs world series victory in 1993.
We can surmise, speculate, and reason all we want. In the end, nobody really knows anything. Nobody can really be certain. Nobody can have all the facts. That's why people gravitate towards others who express such certainty. It's akin to having a superpower. In our minds, having that kind of certainty is right up there with Superman, the X-men, or the Avengers.
Unlike superheroes, though, that certainty is self-delusion at best and a scam at worst. Those who at least try to be reasonable, offering facts and best guesses in extrapolating those facts, deserve a chance and some credibility. If they're honest, they'll admit they don't know everything with absolute certainty. They can be fairly confident, but they can never be completely certain.
Keep this in mind the next time you see a news story, an article, a book, a self-help guru, or a religious zealot. They can only claim certainty, but they don't know any more than you do. They don't know anything for certain. That doesn't make them inherently bad. It just makes them misguided.
I hope this perspective helps. I hope the world makes a bit more sense now. I can only do so much as an aspiring erotica/romance writer. Like everyone else, I don't know anything with certainty. I know only that I want this blog to be both helpful and sexy. This is just another part of that effort.