This weekend marks a bittersweet, but important holiday to all those who love and sacrifice for their country. Tomorrow is Memorial Day. It's a time when we all take a moment to appreciate the men and women who serve in our armed forces. For some, it's a solemn reminder of those we've lost. For others, it's a time to celebrate what we've preserved.
It's no small thing to serve your country. We live in a dangerous, chaotic world and I'm not just talking about snakes swimming up through toilet bowls. While the world, as we know it, has gotten better over the past century, there's still danger out there. It still takes guts, heart, and spirit to put on a uniform and put your life on the line for a country that doesn't always appreciate it.
Having had many of my own family members serve in the armed forces, Memorial Day has a special place for me. I'm sure many other families feel the same way and share the same sentiment. So on behalf of my family and all those who enjoy the freedom of having a blog that talks regularly about sex robots, I give my praise and thanks all those who served.
There's only so much an aspiring erotica/romance writer can do to thank the brave soldiers who served their country so honorably. At the very least, I can dedicate this entry of my Sexy Sunday Thoughts to them and hope a little crude humor helps honor the freedom they fought for.
---
"Male nipples are only as useless as their willingness to experiment with them."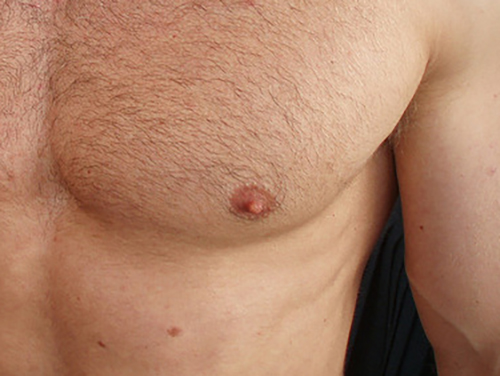 Biologically speaking, male nipples are useless. They serve no major bodily function for men. They're just holdovers from our development process in the womb. Most men go their whole lives without really doing much with their nipples.
That said, the absence of a biological function doesn't mean nipples can't have a function at all. It just takes a little imagination. I'm not just talking about using nipples during sexy time, which is a thing men can do if they so dare. I'm just saying a little imagination and exploration wouldn't hurt for this often-neglected body part.
---
"Since we protest, kiss, and lick with our mouths, does that mean oral sex is a form of free speech?"
The mouth is a beautiful thing with underrated, yet vital sex appeal. The way we use our mouths to convey ideas is what helps build nations, cultures, and monuments. In the modern era, the speech we create with our mouths is considered an important right for those living in free societies. As such, doesn't it logically follow that free speech and oral sex aren't mutually exclusive? I'm just putting that idea out there.
---
"Acne, arrogance, and stupidity are nature's way of ensuring horny teenagers don't have too much sex."
Being a teenager sucks. Between school, hormones, and awkward boners, it's a tough time that we all have to endure. It doesn't help that teenagers are exceedingly horny. Put any group of teenagers in a confined space for a certain amount of time and they'll find a find a weird way to express their horniness.
In that sense, I think the acne, immaturity, and stupidity that comes with being a teenager is nature's way of balancing things out. Who really needs abstinence only education other than guilt-seeking Catholics anyway? The acne, body odor, and impaired brain function are enough to keep most youth in their pants.
---
"Is hooking up with a friend's ex the romantic equivalent of insider trading?"
For the most part, hooking up with a friend's ex-lover that you've come to know is considered a dick move. Insider trading, which is akin to cheating on a horse race by placing a bet after it's over, is also a dick move. Both involve using inside knowledge that others don't have to get something you want. I'm not saying they're the same. I'm just saying the similarities are uncanny.
---
"No drug can be considered a wonder drug if it causes sexual dysfunction."
Every year, there's some new wonder drug that hits the market. The drug seems to do everything. It alleviates pain, cures a headache, or makes you confident enough to tell your boss to piss off. These drugs are hailed as miracles of science and cash cows to pharmaceutical companies.
However, it doesn't matter if a drug cures cancer, makes you skinny, and gives you perfect bowl movements. If it causes sexual dysfunction of any kind for men or women, it can't be a wonder drug. What's the point of being so healthy when it leaves you so lonely on the weekends?
---
"When you think about it, prostitutes and plumbers have eerily similar jobs."
There are a lot of jobs you can compare to prostitution. Some of them are more of a stretch than others. I would argue that it's not too much of a stretch for a politician, but more of one for a professional athlete. With plumbers, though, I don't think you need much imagination and I'm not just talking about exposed butt cracks.
Think about it. We pay plumbers to fix or help us use equipment that handles a basic biological function. They often charge a lot for their services and they're often exposed to some of our most private activities. It may not be as sexy as a nurse or a mechanic, but the parallels are there.
---
"A birthday, in a literal sense, is also as a celebration that two people got laid."
I love celebrating birthdays. Who doesn't? Surviving a year on this crazy planet is a big deal. Let's not overlook the secondary implications though. The only reason we have a birthday to begin with is because two people got laid and the product of that beautiful activity created us. I say that's worth a second celebration.
---
"At some point, a relationship therapist is bound to become a sex coach."
I believe therapy is a good thing for those who need it. There are people in this world who need professional help to deal with certain issues, be they psychological or emotional. For relationship therapists, though, I think there's a certain inevitability to the process.
If people are going to talk about relationships, then most of the time, they're going to talk about their sex lives. If there are issues in a relationship, then chances are their sex lives are impacted. Fixing that relationship sometimes means fixing their sex life. What else is someone who aids in another's sex life if not a sex coach? I think if that were an official title, a lot more people would study mental health.
---
Once again, to all those brave men and women in uniform, happy Memorial Day! Thank you for your service and sacrifice. It's through your dedication that we live in a country where a guy like me can sell sexy romance novels. For that, veterans of every generation will always have a uniquely special appeal, sexy and otherwise.