How do you navigate a world where everything is ultimately meaningless? That is a question that self-proclaimed nihilists and "Rick and Morty" fans often struggle with in heated philosophical debates.
I've tried contributing to that debate before with my own insights. I'd like to do so again while also tying the discussion one of my favorite superheroes, who just happens to have had a very successful movie this year. For me, that's as big a win-win I'll get without also referencing ice cream and bikini models.
I still want to further the nihilism debate, though. To do that, I need to re-frame the initial question I stated. How do you navigate a world where you know you're just a comic book character and everything you do is subject to endless retcons, marketing gimmicks, and the occasional time traveler?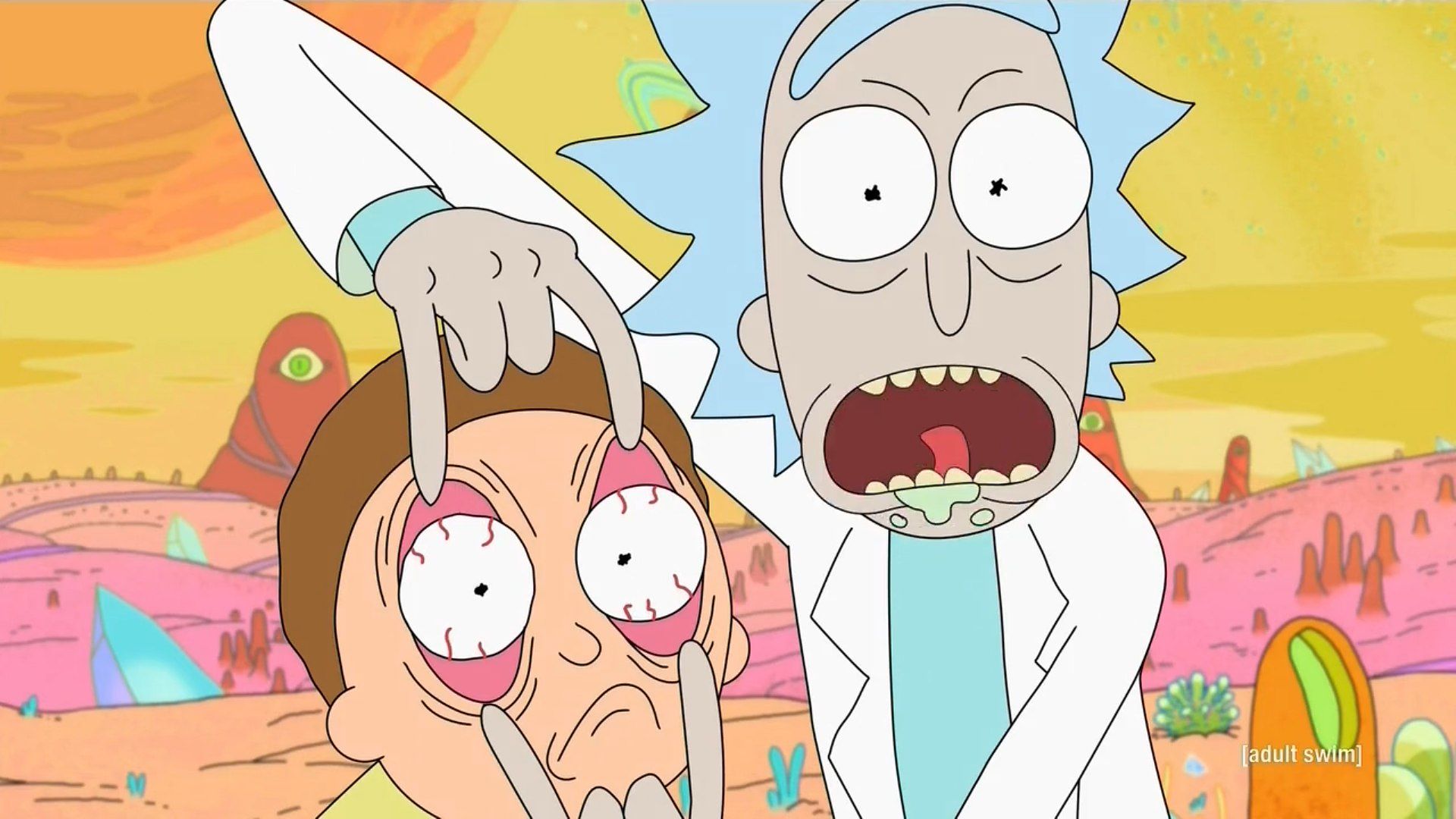 That's basically the life Deadpool lives every hour of every day. Unlike the myriad of other iconic superheroes owned by Marvel and governed by their Disney overlords, he knows he's a comic book character. His tendency to break the fourth wall is the most common manifestation of that knowledge.
It doesn't seem to bother him, though. It hasn't stopped him from doing things like joining the Avengers, teaming up with Cable, and marrying a succubus. He still cracks dirty jokes, shoots people and the occasional shape-shifting alien for money, and generally does his own thing outside the traditional superhero archetype.
Now, there are a lot of reasons why Deadpool is such an endearing character. I've cited more than a few, but I'd like to submit another for Deadpool fans and philosophy buffs alike.
Deadpool is the PERFECT nihilist hero.
I know "nihilist hero" isn't really a thing, but given the philosophical underpinnings of nihilism, that really doesn't matter much. When I say Deadpool is a nihilist hero, I don't just mean that he's someone who personifies a concept the same way Captain America personifies American ideals. With Deadpool, I'm referring more to the way we process the often-depressing implications of nihilism.
Those concepts can be pretty difficult to anyone who thinks about them for more than two minutes. At the core of nihilism is the idea that life, the universe, and everything in between has no inherent purpose. Nothing you or anyone else does matters in the grand scheme of things. Whether we're random clumps of matter or comic book characters, it's all ultimately pointless.
For many, that's a scary notion. That's why it's only natural that people will cling to ideologies, religions, and simple hobbies to forge some semblance of meaning out of a meaningless universe. It often requires that we not care about the truth and simply accept the possibility of truth, which can be difficult when the universe constantly reminds us how harsh and unfair it can be.
For someone like Rick Sanchez of "Rick and Morty," there's no getting around the meaninglessness of it all. His approach and advice in navigating a nihilistic universe often boils down to not thinking about it. While that advice is actually more useful than it sounds, it's not very heroic.
This is where Deadpool sets himself apart. The fact that Deadpool knows he's a fictional character establishes that he understands how meaningless his existence truly is. Everything he knows, loves, and holds dear is nothing more than the whim of comic creators who ripped his name and his appearance from an established DC character.
How does anyone deal with that kind of knowledge? Even the smartest, most capable characters in the entire Marvel universe, which includes gods, aliens, and alien gods, don't have the insight that Deadpool has. It's the kind of thing that would drive even a powerful mind insane.
However, Deadpool is not insane. He's crude, vulgar, obnoxious, annoying, self-destructive, immature, and impulsive. He once made 372,844 pancakes for no reason. That's absurd, but it isn't insane. You could even argue he's "super sane" in the sense that he's more aware than most of how the world works.
That sort of awareness tends to inspire chaos in characters like the Joker or misanthropy in characters like Rick Sanchez. With Deadpool, though, that knowledge inspires something different. Instead of misery or clown makeup, Deadpool embraces this understanding and jokes about it.
He does all that while being a wise-cracking anti-hero who will help the Avengers save the world while also shooting a dishonest pizza guy. That may sound eccentric, but it also reflects the key component that establishes Deadpool as a nihilist hero.
Part of what makes a hero heroic is why they do what they do. Superman is often held up as the gold standard because he does the right thing just because it's the right thing. He doesn't need another reason. You could argue that's the most important reason for any hero.
While Superman's morality still works in a nihilistic context, I don't consider him a nihilist hero because he operates under the assumption that his life, his role, and his actions have meaning. Deadpool knows this isn't true because he knows he's a fictional character. However, that makes his style of heroism more nuanced.
There are times when Deadpool's actions are selfish and other times when they're entirely selfless, often within the same story. In both his movies, he alternates between heroic and not-so-heroic actions fairly easily. There's no internal conflict. He just does it, doesn't bother with the particulars, and cracks a dirty joke along the way.
For other heroes, the reason for their heroic actions is often as critical as the actions themselves. To them, there is a larger meaning to their heroic roles. That's why they'll often hesitate or agonize over doing something for selfish reasons. That basically happens with Spider-Man every other issue.
That's not an issue for Deadpool, though. He'll be selfless and selfish, depending on the situation and his mood. If the world is in danger of being overrun by renegade space gods, he'll step up and be a hero. If the world is not in danger, though, he'll gladly take a few mercenary gigs and shoot some people for money.
In both cases, there's no moral conflict. In the context of nihilism, there shouldn't be because those details don't matter in the grand scheme of things. Whether Deadpool saves the world or makes a few quick bucks shooting a pick-pocket carries no significant weight. He does what he does because he chooses to. He even dares to enjoy himself along the way.
In a meaningless universe, you can be a selfless hero. You can be a greedy prick, too. It doesn't matter either way. The only thing that matters, in the context of nihilism, is that someone chooses it because they want to and not because they think it serves some higher purpose. For someone who knows he's a comic book character, those are the only choices Deadpool makes.
He's willing to make jokes about that. He's even willing to exploit it, as evidenced in the post-credits scene of "Deadpool 2." I would even argue that entire movie cemented Deadpool as a nihilist hero because what he did rendered a great deal of the plot meaningless in the end. However, it still counted as meaningful to him because he chose to be both heroic and selfish at the same time.
There's no question that there are characters who are more heroic than Deadpool. There are also plenty of characters who are more selfish than Deadpool, but still call themselves heroes. However, it's Deadpool's ability to be both and laugh at the meaninglessness of his existence that makes him the greatest nihilist hero.