When I did my review for the "Wonder Woman" movie earlier this year, I did so under fairly favorable circumstances. The movie was already getting a lot of positive buzz from critics and general word-of-mouth. I was excited to see it in any case, but that buzz certainly set a positive tone when assessing the merits of that movie.
With "Justice League," I face the polar opposite of those circumstances. While I generally try not to give much weight to critics or Rotten Tomatoes scores, it was hard to avoid this time. Unlike "Wonder Woman," the buzz for this movie was entirely negative and it showed in the box office returns, also known as the only real measure that studios care about.
For a movie that was set to be a major milestone, finally putting DC's most iconic heroes into one movie, it has since become an outright scandal. How can a movie with so much superhero star power do this poorly? That's a question I am not equipped to answer, especially since people much smarter and more well-connected than me already have.
Instead, I'm going to walk right into this ongoing firestorm of whining and anger to give my spoiler-free review of this movie. I wanted to do it sooner, but I decided to let that firestorm die down just a bit before I offered my take. That might have been a mistake on my part. There's a lot of noise surrounding "Justice League," but not much insight.
With that in mind, I'm going to keep my review simple. I'm not going to try and extrapolate a bigger picture, like I did with "Wonder Woman." I'm just going to focus my review on one simple question.
Is "Justice League" a good movie?
Before I go into detail and try to talk over all the noise, I want to answer this question with my honest and sincere sentiment. Given how much I've talked about comic books, superheroes, and superhero movies, including the sexy parts, I like to think my answer has at least some weight. However much stock you put into my opinion, here's my ultimate conclusion on "Justice League."
It is a good movie.
Yes, I realize that sentiment doesn't reflect its Tomatometer score. Keep in mind, though, that score reflects the opinions of critics who are paid to see and/or overthink movies. It doesn't reflect how actual fans feel about it, which actually shows in the response for this movie.
Even critics can't deny that this movie went out of its way to please fans, especially those who were dissatisfied with "Batman v. Superman: Dawn Of Justice." It directly dealt with the aftermath of that movie, as well as the characters' reaction to it. It even dealt with the aftermath of "Wonder Woman," building upon a foundation and creating connections, exactly like a real movie universe should.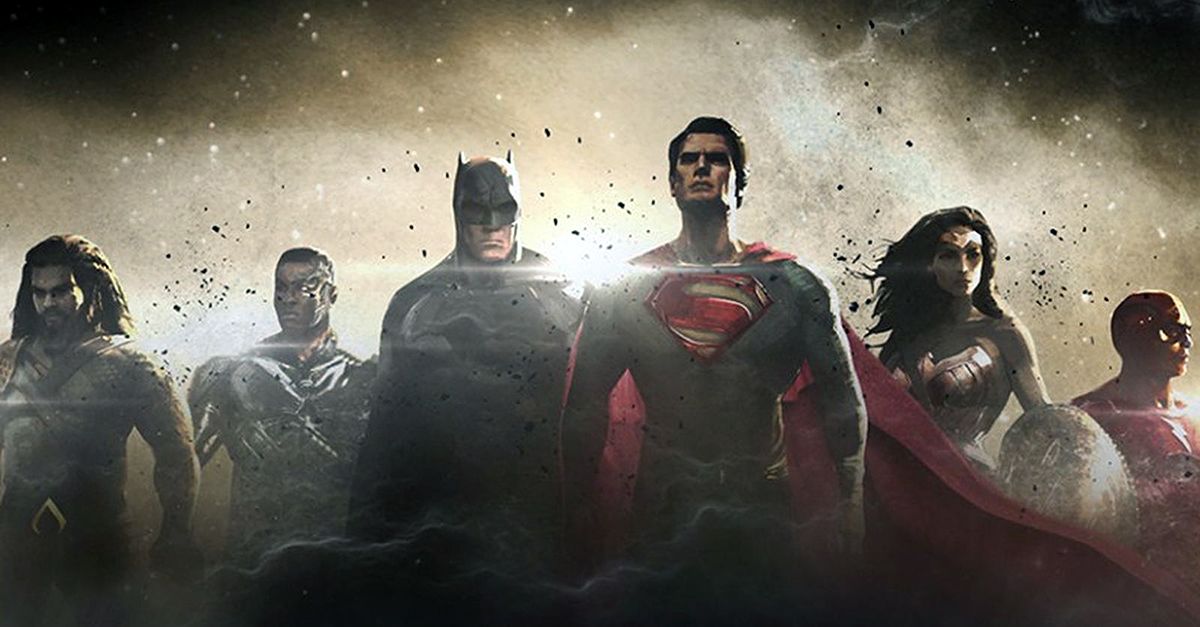 Those connections weren't too critical to appreciate the movie as a whole. It also works very well on its own, creating a simple, concise plot that really ramps up the scale. Again, it's entirely consistent with the effort to make a large, inter-connected movie universe, just as Marvel has done with so much acclaim.
However, that's not my primary reason for me saying that "Justice League" is a good movie. In simplest terms, this movie is good because it sticks to the basics and does them very well. It doesn't try to be overly elaborate. It doesn't attempt to reinvent the characters to an excessive degree. Yes, those characters have some variations, compared to their comic counterparts, but it's nothing that warrants confusion or outrage.
Superman is still Superman. Wonder Woman is still Wonder Woman. Batman is still Batman, even if it is through the brooding demeanor of Ben Affleck. Getting those three right is critical to the success of any "Justice League" movie and this one makes it a point to do that early on.
It doesn't stop there, though. It puts time and energy into developing the rest of the league, namely Flash, Aquaman, and Cyborg. These three characters had only brief cameos in "Batman v. Superman: Dawn Of Justice," but they achieved much greater depth here.
These supporting members weren't just there to fill out the ranks. They each had their own personal story to follow. Through that story, Flash, Aquaman, and Cyborg gain a personal stake in "Justice League." It's not just about saving the world for them. They're struggling for something greater and, through the story, they achieve it.
At times, there are a lot of plots unfolding simultaneously. The personal stories of all those involved tend to mix. While it does get somewhat messy, it never gets chaotic. The story never goes off-track and it never becomes too confusing, which was a common criticism levied against "Batman v. Superman: Dawn Of Justice."
A major reason why the story remained so concise was because of the main villain, Steppenwolf. While he's not as iconic a villain as Lex Luthor, Loki, or Darkseid, who is mentioned multiple times, he does plenty to establish himself as a powerful threat and a highly motivated villain.
Like the other members of the league, his role in the plot has a personal component. He doesn't just show up, wanting to destroy the world for shits and giggles. There's an actual reason behind his actions and those reasons never become excuses, something that should carry weight for any character.
On top of those reasons, Steppenwolf's story helps build the bigger picture of the DC Extended Universe. Through it, we learn that there are much larger conflicts in this universe that go beyond the Justice League. It helps establish a larger role for the Amazons, who showed their strength in "Wonder Woman." It also establishes the Atlanteans and Green Lantern Corp, who are set to show theirs in future movies.
If the secondary goal of "Justice League" was to build a world and expand the possibilities, it certainly succeeded. If its primary goal was to bring each hero together in a way that was entertaining, flashy, and dramatic, then it succeeded as well.
There were plenty of powerful moments. There were plenty of dramatic moments. There were even some funny moments, most of which involved Ezra Miller's Flash. Few of the moments felt forced or contrived. None felt empty either. There was purpose in every moment, decision, and action. By those most basic of standards, "Justice League" works.
I would even argue that this movie works better than a lot of Marvel movies. I would certainly put it above titles like "Avengers: Age Of Ultron" and "Iron Man 3," movies that I think get more praise than they deserve. "Justice League" even makes the effort to improve on the mistakes of its predecessor, something few franchises even try, as "Amazing Spider-Man" can attest.
None of this is to say that "Justice League" is without flaws. It certainly has a few. The effects aren't as flashy or colorful as other movies. Even "Man Of Steel" had better effects, by comparison. It's also worth belaboring that Ben Affleck is no Christian Bale and Steppenwolf is no Darkseid. It really did feel as though the movie held back, at times.
If that's the biggest shortcoming of "Justice League," though, then I still say it qualifies as a good movie. It tells a story. It fleshes out characters. It tells a big, flashy story, full of big battles and satisfying conclusions. There's a sense of emotional catharsis at the end that is much more uplifting than what we got in "Batman v. Superman: Dawn Of Justice." When put in the context of the greater DCEU, it acts like frosting on the cake.
Why, then, does it receive such hate and scorn from critics? If this movie does have a major crime, it's that it isn't crafted in the same mold as Marvel with their cinematic universe. I don't deny that Marvel sets a very high bar. However, this movie cannot and should not operate by those same standards. If it did, then those same critics would just whine that it's ripping off Marvel too much.
There are other criticisms of "Justice League," but when so many of them revolve around Henry Cavill's digitally-removed mustache, those criticisms are downright petty. It is possible to hate and criticize this movie by focusing on those petty issues, but that's hardly a fair way to judge the actual substance of the movie.
In terms of actual substance, "Justice League" has it and plenty more. It Superman being Superman, Batman being Batman, and Wonder Woman being Wonder Woman, just in case her movie didn't give you enough of that. For that reason, "Justice League" deserves far more praise than it has gotten and far less petty criticism.
In the end, it still gives us a satisfying, live-action Justice League movie. That, in and of itself, makes it inherently awesome