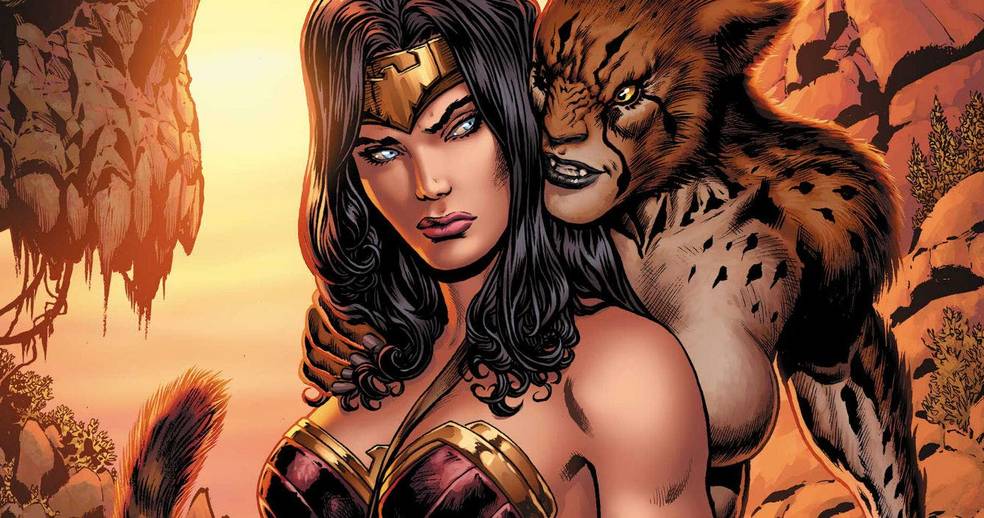 It's been a while since I talked about Wonder Woman, DC Comics, or developments surrounding the planned sequel to her first movie, which I praised to no end last year. Even though a sequel was announced shortly after the movie's historically successful debut, not much news has come from it.
There's a reason for that, albeit a distressing one. The news surrounding anything related to DC's movie universe has been pretty grim since "Justice League" under-performed at the box office. While I enjoyed the movie and gave it a glowing review, I can't deny that it's perceived shortcomings have caused all sorts of problems for the DC movie universe.
Those problems aside, Wonder Woman is still seen as the lone bright spot in a bleak outlook, especially as Marvel keeps raising the bar with their movies. To date, "Wonder Woman" remains the highest rated, highest grossing DC Comics movie. That makes the success of the sequel, still only known as "Wonder Woman 2," of paramount importance to the future of superhero movies.
To date, there hasn't been much news surrounding "Wonder Woman 2." The only official details we have thus far are that Gal Gadot will continue to play Wonder Woman as only she can and Patty Jenkins is once again set to direct it. According to Jenkins herself, it will to be a very different movie compared to the first one. These are her words:
"We're actually making a totally different film with a lot of the same, similar like things that we love, but it is its own movie completely, so it's not 'two' to us. It's an entirely new adventure together that we couldn't be luckier [to do]."
I'm certainly excited about it, as I am with all things related to Wonder Woman. However, there's one element that I believe will determine whether "Wonder Woman 2" is a "Dark Knight" level success or a "Batman and Robin" sized disaster. By just referencing "Dark Knight," I think most superhero movie fans know where I'm going with this.
It's all about the villains. Regardless of the studio making the movie, the heroes involved, or the sex appeal of said heroes, the movie often succeeds or fails by how compelling or forgettable the villain is. Nobody will ever forget Health Ledger's Joker in "Dark Knight." Conversely, I'm pretty sure everyone has already forgotten Steppenwolf in "Justice League."
"Wonder Woman" may not have had an iconic villain on the same level as Heath Ledger's Joker, but the combined narratives of both Ares and Dr. Poison worked because they supplemented Diana's journey towards becoming Wonder Woman. Since the core of "Wonder Woman" was built around that journey, she didn't really need a villain of Joker caliber.
However, she'll need one for "Wonder Woman 2" and that's where Cheetah comes in. She has already been rumored to be the villain of the movie. She's no Joker, but she is probably Wonder Woman's most well-known villain. The fact that she isn't an embittered child of Zeus, a story so old that it pre-dates movies, comics, and the printing press, makes that status all the more remarkable.
From a pure comic book stand point, Cheetah makes the most sense as the main villain for "Wonder Woman 2" because she's also one of Wonder Woman's oldest foes. Her origins go all the way back to the earliest, and also kinkiest, era forged by Wonder Woman's creator, William Marston.
Like many other classic villains, Cheetah's persona mirrors Wonder Woman's in many respects. In her earliest incarnation, Priscilla Rich, she's an aristocrat woman born to a powerful family. Her mother isn't a queen, like Diana, but just being in that privileged position from birth puts a great many expectations and temptations on her. It brought out the best in Diana, but it brought out the worst in Cheetah.
From a purely thematic standpoint, that's an important component for Wonder Woman's journey. In the same way characters like General Zod embody the kind of person Superman might have become, Cheetah shows Wonder Woman the much darker path she could've walked.
That path already has a very lengthy gap for Patty Jenkins to work with. The conclusion of "Wonder Woman" and the events of "Batman Vs. Superman: Dawn Of Justice" reveal that Diana had been secretly living in the modern world since the end of World War I. That's a lot of time for her journey to take many turns, some of them darker than others.
That significant breadth of time actually plays to Cheetah's advantage because her title is not tied to one person. In some instances, it's a legacy that others take on. In others, it's a curse that gets transferred from one person to the other. In every case, though, Cheetah embodies a persona that directly clashes with everything Wonder Woman's stands for.
Wonder Woman fights for compassion. Cheetah fights for herself.
Wonder Woman believes in blessings. Cheetah believes in curses.
Wonder Woman is deeply empathic. Cheetah is exceedingly callous.
Wonder Woman is loyal to her friends. Cheetah betrays them.
Wonder Woman believes in love. Cheetah is driven by hate.
These contrasts were best embodied in Cheetah's earliest incarnations, but it's actually her more modern persona in Barbara Ann Minerva that, I believe, has the most potential for "Wonder Woman 2."
Like other Cheetah's before her, Barbara is a privileged woman from a powerful family in which she has all these expectations thrust upon her. As a result, she shares many of the selfish, arrogant, neurotic traits of Priscilla Rich and every spoiled rich brat that ever lived. However, what makes Barbara's story more compelling is that in her most recent incarnation, she started off as a close friend of Diana.
It's an element to the villain's journey that makes their story more entwined with that of the hero. By starting off as a friend, it makes the inevitable clash that much more dramatic. Given the high drama we got in Diana's final battle against Ares in "Wonder Woman," it makes sense to take a similar approach with "Wonder Woman 2." Diana, as we've seen, is at her best when drama and passions run high.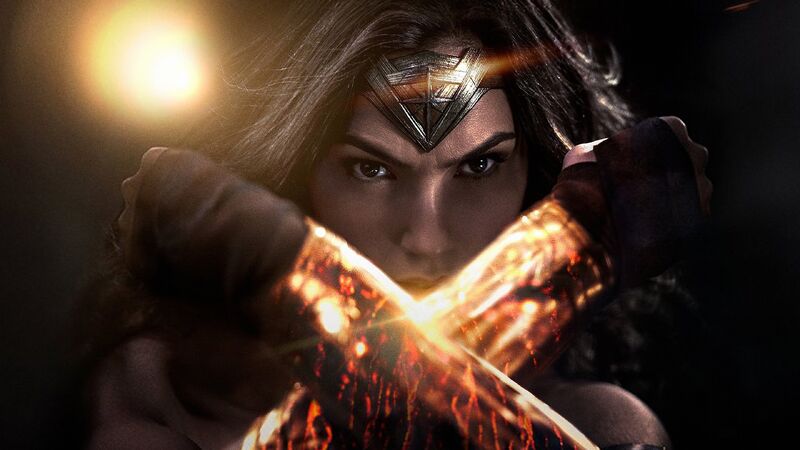 The Barbara Ann Minerva that Diana knows in the most recent comics can come off as a spoiled brat at times, but she has a genuine fascination with gods, mythology, and the divine. In that context, it's only natural that Diana would start out as an ally and a friend.
For Diana, especially after how her first movie ended, she would need a friend. After losing Steve Trevor, she would need someone to connect with in a world that is still very new to her. Conversely, Diana can give Barbara the connection she seeks to the world of gods, demigods, and magical lassos that make for hilariously awkward moments.
These two women have everything they need to forge a powerful friendship. At the same time, though, they have everything necessary to create a bitter rivalry as well. In the comics, Barbara's ambitions and bad choices are what turns her into the feral, villainous Cheetah. It's those differences in choices doesn't just make their clash dramatic. It makes it genuinely heartbreaking for Diana.
To some extent, making a new friend and seeing them become an enemy would be even worse than losing Steve Trevor. It would also provide a legitimate explanation as to why Wonder Woman remained hidden from the world for so long, up until the events of "Batman Vs. Superman: Dawn Of Justice."
Cheetah can do for Diana what Killmonger has recently done for Black Panther. She can give Wonder Woman an enemy that forces her to confront the harsher parts of a world that is still new to her. Back home on her paradise island of warrior women, she was sheltered from all these hardships. Now, she's all alone in having to face them. That struggle is what will forge her into the iconic female hero that we know and love.
This is, of course, my own personal sentiment and I understand that doesn't account for much. I've already made a wish list of all the things I want to see in "Wonder Woman 2" with the understanding I'll probably only get a fraction of it, at most. After the first movie, both Gal Gadot and Patty Jenkins have done plenty to earn my trust.
It's simply my hope that a sequel to such a wonderful, ground-breaking movie will find new ways to raise the bar for superhero movies and female superheroes, in general. That bar is still rising and I believe a character like Cheetah can help raise it for Wonder Woman.