In general, I try not to comment on major news stories until after the media shit storm has died down somewhat. In my experience, very little meaningful debate comes storms of swirling shit, consisting primarily of hyperbole-heavy headlines and glorified shouting matches on cable news. Those are all things that most sane people can do without.
In this case, though, I think it's better that I not wait because it's likely to be an issue for a while. It also involves an issue that I've been looking to talk about for a while now, albeit under better circumstances. Since this blog talks a lot about sex and ongoing issues concerning human sexuality, it makes sense for me to touch on relevant social issues of the sexy kind. At the moment, few issues are more relevant than transgender rights.
In the interest of full disclosure, I need to say that I don't know a whole lot about finer details of transgender issues. I know it's a thing. I have only a basic understanding of the issues, concepts, and science behind transgender individuals so I apologize ahead of time if anything I write sounds ignorant or under-informed.
I do know, however, that the transgender community has had a growing target on their backs lately. The uptight, repressed, missionary position loving crowd lost the battle against same-sex marriage. They know they can't be a dick to gay people anymore and profit from it like they used to. As such, they turn their attention to the next vulnerable minority that makes the "Father Knows Best" crowd cringe.
It started with a surge in so-called "bathroom bills," which are much less sexier than they sound. Apparently, people were horrified that other people who don't look like the gender they were born as were going into public restrooms to sexually abuse little girls.
Sure, it sounds extreme, but it's not the first time society has tried to protect women from a supposedly-deviant minority. Also, never mind the fact that approximately 75 percent of child abuse is perpetrated by someone the kid already knows. The transgender community was still singled out, if only because they're low-hanging fruit in a world where bashing gays is politically inconvenient.
Then, last week the transgender community took another blow and this time, it involved something much bigger than not being able to take a shit in a Walmart restroom. The White House announced that transgender individuals would no longer be welcome in the United States Military.
Historically speaking, singling out minorities in the military has not turned out well for those hoping to live in the world of George Wallace. That's not to say that transgender issues are the same as those involving race, religion, or who you're sexually attracted to. However, discrimination is still discrimination, no matter the excuse.
By all accounts, having transgender individuals in the military had not been causing any problems. Even some high-ranking officers within the military were surprised by the announcement. If anything, it comes off as a decision that simply followed the anti-transgender momentum that started with the bathroom bills.
There may very well be other dynamics involved, but in terms of the big picture, the style is the same. These are sexual minorities, the kind that don't vote conservative or fit the profile of extras in a 1950s sitcom. These individuals are considered "weird" or "deviant" to those who prefer straight monogamous marriages with a few mistresses on the side, at most.
These same individuals used to say the same thing about homosexuals and often still do, although not in a way that carries any political weight. There's this aura of deviance and debauchery associated with sexual minorities. They're just so different from what we're used to that the whole "ick factor" comes into play. It's not like nature promotes variations and diversity within a species or something, right?
That last sentence was sarcasm, by the way, which I hope highlights the primary flaw in the debate surrounding transgender issues. It's a flaw that most people, myself included, fail to recognize whenever they try to discuss these issues. It all comes down to one simple truth. By and large, we have a very poor understanding of human sexuality in general.
Sure, we understand that a penis goes into a vagina. We even understand that most living things are hardwired to dedicate much of their existence to pursuing that melding of body parts. It's that exact biological wiring that I try to appeal to with my sexy novels.
However, the biggest problem with that biological wiring is that it's biological. Biology, and nature in general, tends to be pretty chaotic and not just in sexual matters. Just look up images of a platypus, an echidna, and a naked mole rat to see what I mean. Trust me, though, the naked mole rat isn't as sexy as it sounds.
Biology is so complex, dealing with so many moving parts in terms of chemical reactions, that it's bound to cause some crazy manifestations. This is, however, kind of necessary because for all biological life to adapt, reproduce, and survive, it needs variation. Since the world around life is every bit as chaotic, it's only logical that biology would try to match that chaos so it can keep up.
This certainly plays out in human sexuality. The sheer breadth of genre porn is proof enough of that. As an aspiring erotica/romance writer, I know better than most that our sexual proclivities are as diverse as they are kinky. It may horrify priests, mullahs, and conservatives, but I think it's a beautiful thing.
In that context, I think it perfectly appropriate to put transgender individuals on the same spectrum as homosexuality. It's a variation of the kinky chaos that is human sexuality. As such, and maybe this is just the erotica/romance writer in me, I believe it's not something that warrants condemnation or discrimination.
I understand that's not a universally-held opinion. There are some who still believe that transgenderism is a manifestation of mental illness. Since the science on human sexuality is often in flux, so much so that the female orgasm was once considered part of a medical disorder, there's no telling how our understanding of sexuality will change in the future.
Based on our current understanding, though, being transgender does not fit the criteria of mental illness. Like homosexuality, shifting gender does occur in nature to some extent. There are multiple species of fish, reptiles, mammals, and insects that undergo a shift in gender under certain conditions. Since humans are part of the same taxonomic tree, it makes sense that something similar would manifest in humans.
The fact that it's rarer than most variations, from homosexuality to being left handed, is part of what creates that "ick factor" I mentioned earlier. When something is rare, different, and poorly understood, it's bound to cause some consternation among the population. As a famous comic book villain and Walter White precursor once said, "Mankind always fears what it doesn't understand."
This leads me to the ultimate crux of the transgender debate that will likely guide the debate moving forward. Unlike the science of sexuality, this is much simpler in that it basically comes down to being a dick.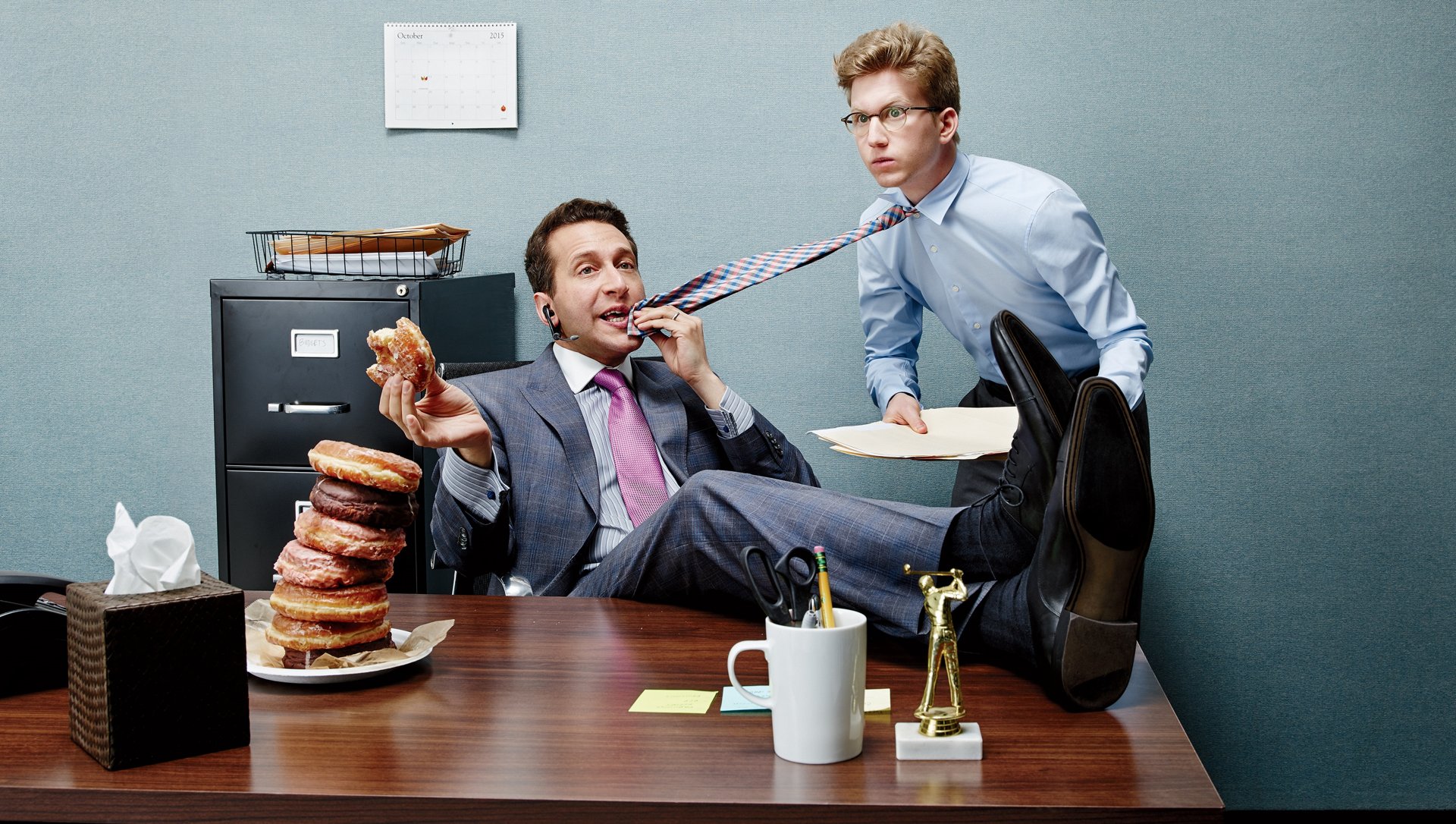 Sure, the idea that someone is transgender may make certain people uncomfortable, but being a dick to a minority is an idea that most reasonable people cannot and will not get behind. It may be socially acceptable in the short term, as we've seen with race and homosexuality. In the long term, however, being a dick to anyone rarely works out, unless your Kanye West.
I don't deny that this military ban is a setback for transgender individuals and their families. I certainly don't support it. If someone wants to serve their country, regardless of what gender they are or believe themselves to be, then there's no legitimate reason to prohibit them from doing so.
As we saw with "Don't Ask, Don't Tell," it may take a while for the transgender crowd to recover from this. I believe, though, that the momentum of history is in their favor. It's one thing to be a dick to some random transgender person on the street, but to be a dick to an aspiring soldier is something that will never pan out in the long run.