I've said it multiple times and in multiple ways on this blog. Expect me to say it again in many other ways there is and even a few some thought impossible. High school sucks. I hated it with a passion. When I look back on my life, I'll always see high school as one of the bleakest, most miserable experiences I had.
There are so many reasons I hated this point in my life, too much to list in a single blog post. Hell, I'd need a whole series of novels to adequately convey the misery I felt every day I had to endure that rancid swamp of standardized tests, cafeteria food, and adolescent hormones. The most I ever learned from high school was never wanting to be that miserable again.
I like to think I learned that lesson well. My entire outlook on life changed for the better the day I graduated high school. Everything I did after high school, from going to college to getting my first book published, feels like a step up from where I was. Sure, it helped that I got into shape and fixed my horrible acne problem, but that shift in outlook still shaped a significant part of my adult life.
Even though I feel like I've done fairly well with that life, there are times when I look back at high school in ways that don't give me night terrors. Other than not wanting to be so miserable, a lot of what I learned in high school hasn't really helped my adult life.
I'm not just talking about quadratic equations or knowing what the hell T.S. Elliot was talking about either. A lot of the meaningful lessons I've learned came from experience, family support, and internet access. These are all things I could've learned without gym class, exams, and stale pizza. High school never really prepared me for adult life. It only ever prepared me to pass a goddamn test.
With that in mind, as well as the knowledge that many kids are eagerly awaiting the end of the school year, I'd like to take a moment to reflect on all the lessons I wish I'd learned in high school.
These are lessons that would've helped my adult life in so many ways. I worry that the kids preparing for summer won't know just how important these lessons are until it's too late. Some have to do with life skills. Some have to do with understanding how the world works. In any case, these are the lessons that I wish high school had taught me.
---
Lesson #1: How To Start A (Non-Awkward) Conversation With A Stranger
This is something that should come naturally. Having a conversation is one of the most basic elements of non-sexual communication there is. Other than a handshake, it shouldn't need to be taught, right?
Well, this is where high school, ironically enough, gives teenagers too much credit. It's half-true that most people know how to start a conversation. The problem is that for most of our lives, to this point, all the conversations we've had are with family members, relatives, or childhood friends that we've known so long that we remember the brand of diapers we used.
Starting a conversation with a friend is easy. Starting one with a total stranger that isn't awkward is much harder. It's also an important skill when it comes to making new friends, working with others, and even finding a lover. The hardest part of any new connection is starting that conversation.
Some high schools do teach social skills, but still give a higher priority to reading Shakespeare and passing a math test. I'm not saying those things aren't worth learning. I'm just saying that better social skills will help people make friends, improve teamwork, and get them laid. No math test can ever do that.
---
Lesson #2: How To Tell Someone That You're Romantically Interested
A big part of what makes high school suck is loneliness. Unless you're an athlete or an exceedingly beautiful girl, you're going to feel lonely. On top of that, puberty is rewiring your brain to make you want to kiss, hug, and hump others in ways you thought were gross as a kid.
Teenagers may be melodramatic and prone to emotional meltdowns over a lost shoe, but they still have genuine feelings. They still feel love for others. Having that love and not knowing how to express it makes for some pretty awkward situations, some of which can be downright traumatic.
I had more than my share of crushes in high school. Unfortunately, I had no idea how to actually talk to these girls to let them know. For this one girl, I actually wrote a note and put it in her locker. I never heard from her again. That's a clear indication that there's room for improvement.
Having someone to love and to share your emotions with is healthy, regardless of whether you're a teenager or a grumpy old fart. Knowing how to explore and express that love with someone goes a long way towards tempering that loneliness. For those enduring the rigors high school, less loneliness can only help.
---
Lesson #3: How To Spot A Scam
As teenagers, our understanding and assumptions of the real world is painfully limited. That's unavoidable because teenagers haven't been on this planet long enough to have any real idea of how it works. Most of what they know comes from media, their family, or ugly rumors circulating around the cafeteria. To say that's an imperfect perspective is like saying Kanye West is slightly eccentric.
In the real world, there are a lot of liars and frauds that will exploit the hell out of anyone's imperfect understanding. When I was in college, I noticed a lot of school email accounts got bombarded with those Nigerian Prince scams. Some actually fell for those scams and lost real money because of them.
Beyond the scams in spam email, there are other elaborate frauds like work-from-home gimmicks, fake lottery winnings, multi-level marketing, and online dating scams. Those with limited life experience are especially vulnerable to these schemes and falling victim to them could ruin your life. Just ask anyone who invested with Bernie Madoff.
It wouldn't be too hard or take too much time for high school to teach us the basics of scams and how to spot them. Teenagers are already cynical, by nature. Learning how to spot cheats and hucksters won't just help them save their money. It'll help them avoid being conned out of their faith, their trust, and their panties.
---
Lesson #4: How To NOT Freak Out When You Watch The News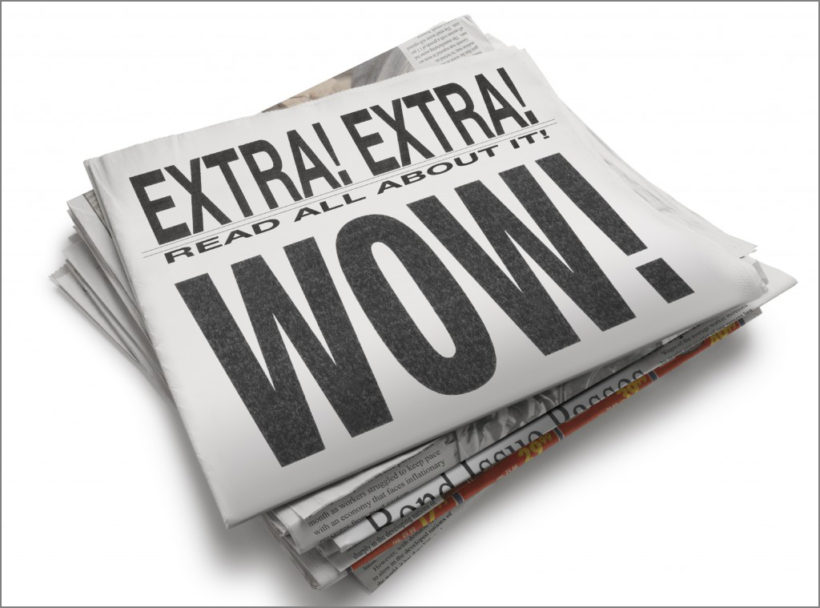 This is something I've brought up before. It's a lesson I learned in college, but one I really wish I'd learned sooner than that. In the age of the internet and smart phones, it's easy to get bombarded by all sorts of weird news stories that scare people into thinking the CIA put fluoride in their water to control their minds. For hormonal teenagers with limited life experience, it's even scarier.
The world the news presents us is not the same as the world around us. The news can only ever highlight tiny bits and pieces of a much bigger picture. Most people don't realize that until they're adults. If they're unlucky, they learn the hard way and spend too much of their lives hiding in a bunker, hoping that the Illuminati doesn't send assassins.
Perspective is an important thing and teenagers struggle with that. As I said before, their life experiences are limited. They just emerged from childhood and began making sense of the world. The least any public school can do is help them.
That means telling them that the news rarely tells a complete story. It also means reminding them that the reason why something is news in the first place. These horrible stories we see every night are news because they're rare. The world and the people the news describes are only brief glimpses at best and click-bait at worst.
---
Lesson #5: How To Craft A Resume (And How To Pad It)
A major part of learning, be it in high school or pre-school, involves acquiring skills that will help you find meaningful work later in life. It's not just enough to know how to read, write, and do basic math. Most people can learn how to do that for free these days, thanks to online services like Khan Academy.
To give you a better chance at finding a job, it's important to develop other skills. Unfortunately, the only skill high school ever really teaches you is how to pass a test. That may help you get a driver's license, but it won't help with much else.
Even if you have skills, putting them together in a resume is a skill most people have to wing. I've actually taken classes that help with crafting resumes and none of those classes were offered in high school. I had to find those in college and after I graduated.
It's a simple fact of modern life. To find a job, you need skills and you need to sell your ability to make those skills useful to others. That's what will help you get a job. That's what will help you find a lover. That's what will help you get laid. Some skills don't require college. Others may require a master's degree. Learning how to seek and market those skills is far more valuable than just filling out a test form.
---
Lesson #6: How To Invest In The Stock Market The Right Way
This is a topic I don't blame high schools for avoiding. When most people, including highly educated people, talk about the stock market or the economy, it usually flies over everyone's head. I would go so far as to say only a small part of the population is even wired to understand investing and finance.
However, there are few skills in life more important than knowing how to manage and invest your money. Anyone can just go into a bank and open an again. Knowing how to actually manage that money so it grows over time and isn't undercut by inflation is a skill that's often overlooked.
A teenager's limited perspective of the world makes the stock market too complicated to understand. However, most teenagers do understand the value of making money. Why else would they make such a big deal about getting an allowance or a part-time job? That understanding, though, will only take them so far.
Contrary to popular belief, investing in the stock market isn't just fairly easy. It's actually pretty effective at building future wealth. It doesn't just beat inflation. It beats nearly every other investment out there.
I didn't learn anything about stocks in high school or college. Everything I learned came from a small booklet that a relative gave me. That booklet only had one real tip. Unless you're going into the financial services business, the only real investment you need to make is in index funds.
Despite what the Jim Cramers of the world may tell you, nobody can beat the stock market. Nobody knows what it's going to do today, tomorrow, or a year from now. You can't beat, but you can make it so you don't lose to it either. In some parts of life, not losing is just as good as winning. With money, it's one of those lessons you don't want to learn the hard way.
---
Lesson #7: How To Find The Job That Best Fits You
This might not be something that can fit into a typical high school class. While most high schools have guidance counselors and career counselors, a lot of what they do is just sell you on the idea of going to college. They'll help you find an education path. They may even help you find a career path. Finding a job that fits you, however, is not exactly a priority.
It happens all the time. People will make it through high school, go to college, and get all the right degrees for a certain career path. Then, they find out that the job they thought they wanted didn't fit them. They either end up miserable working a job they don't like or overwhelmed at the prospect of starting over. It's not a pleasant feeling.
That's why I think it's more important to help teenagers figure out the kind of work that fits them. Some like making things with their hands. Some are more creative. Some are analytical. Some have personality traits that make working in a cubical akin to a prison sentence at Alcatraz.
I've worked more than my share of jobs that I hated. A lot of people endure that, even famous celebrities. Finding a job that actually fits someone's skills and makes them want to do that job is a lesson too valuable to overlook. High schools are in a perfect position to help teenagers do that. The fact they don't only makes the situation more tragic.
---
I know it's too late for me to salvage my high school experience. It was a long time ago and I've since learned a lot about life, namely how to not be miserable.
However, I still feel like I started way behind the curve and have only recently caught up. How far ahead would I be now if I'd learned these lessons in high school? It's impossible to know. All I know now is that high school still sucks and it'll always suck for me. I'm okay with that. Hopefully, future generations will not know such misery.