Talk to most teenagers about the awkward moments of their lives and they'll usually agree on a couple themes. Puberty did all sorts of weird things to their bodies, talking about sex with parents is very uncomfortable, and there's no easy way to explain certain stains in your underwear.
Even adults who survived their teenage years would agree. That jarring transition from kid to adult is fraught with all sorts of challenges, obstacles, and exceedingly embarrassing moments. I'm not just talking about awkward boners either. It's overwhelming, so much so that we often need guidance, even though most never admit to seeking it.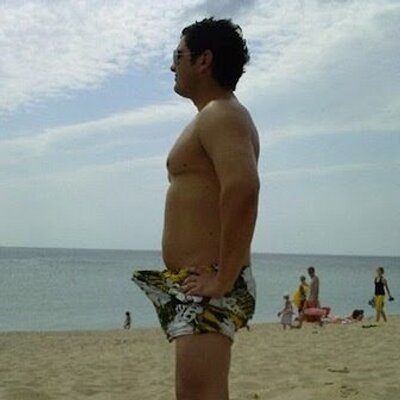 This is a big reason why sex education is so difficult, which I've discussed before. At least parents, teachers, priests, and poorly-produced after school specials tried to teach kids about these topics. Sure, some of it was misguided and misleading, but at least it wasn't ignored.
There was one particular topic, which happened to be closely related to sex, that rarely got mentioned. In fact, it was only ever hinted at indirectly, if not overlooked purposefully. It might very well be the greatest oversight that school, parents, and society have committed, short of informing teenagers that pictures of their genitals are never secure.
It has to do with love. No, I'm not talking about the kind we make in a bedroom or within my sexy novels. I'm talking about the real, sincere love that most of us only know from old Beatles songs. Yes, I realize that sounds cheesy as hell, but that's exactly my point.
Growing up, talking about sex was awkward and uncomfortable. It evoked all sorts of giggles, jokes, and crude remarks, often with respect to certain aspects of human anatomy. At least we talked about it. At least we acknowledged that it's there and it's something adults at least try, albeit haphazardly, to teach us about.
The same can't be said for love. In some respects, talking about love is even more taboo than talking about sex. There was never a class about love. There was never an open discussion about what it meant, how it felt, and how to approach it. We, as hormonal teenagers, were left to figure it out on our own. That already leads to all sorts of problems with sex. Why wouldn't the same apply to love?
Unlike sex, though, the silence on love has nothing to do with the agenda of religious zealots, government bureaucrats, or parents too horrified to think about their children getting naked. It had more to do with our attitudes, as teenagers.
I don't know how it is now, but when I was a teenager, I hid the fact that I enjoyed romance. In many ways, my love of comics provided a shield since comics have all sorts of great romance stories. If someone found out I read comics, that wasn't too big a deal. Liking comics wasn't too taboo, but liking romance was different.
To enjoy romance, especially for a man, was to be a sissy. It was like there was something wrong with you to actually be into that sort of thing. Just talking about love made you less manly. Never mind the fact that men have done some insanely manly things in the name of love. Just being a fan of love and wanting to explore it was akin to dressing up in bunny pajamas and going to a Metallica concert.
For women, it was somewhat easier, but not by much. Girls were more expected to be into love and melodrama, but that came at a cost too. I knew girls in high school and college who got a lot of crap for being too sentimental, so to speak. Whenever they would talk about love, I could actually see others rolling their eyes and secretly wishing they could mute their friend.
In any case, talking about love was just something that seemed uncool, lame, or insipid. Never mind the fact that everyone seeks love, on some level, and that it goes onto become a major driving force in our lives, just like sex. We just didn't talk about it and were expected to know it when we felt it.
That, unfortunately, was the most anyone ever dared teach me about love. It was the advice I got from parents and relatives. It was the advice I got from teachers. They would tell me the same things.
"Love is just one of those things you'll know when you feel. Trust me!"
Now, I trust my parents and teachers with a lot of things. For the most part, the advice my parents give me is pretty damn good. When it comes to love, though, their advice felt empty and unsatisfying.
To some extent, I suspect they said that because even they didn't know. I doubt they got an education on love, even if they got an education on sex. It's also worth remembering that our concept of love and actually marrying for it is fairly recent. However, that doesn't make the lack of insight any less jarring.
Even as a kid, I wanted to learn more about love, but had no idea how to go about it or who to talk to. I suspect others felt the same, but didn't want to bring it up because it was just too uncool. I ended up learning most from comic books, TV shows, and movies like "Crazy/Beautiful."
While those offered some insights, you generally don't want to learn too much from mass media. That's why we have an ongoing issue about kids learning about sex through porn. It's also why we, as a society, don't trust movies to teach teenagers how to drive. We understand mass media is going to horribly skew reality. However, we seem okay with letting it teach us about love.
Naturally, that's going to cause problems. There are any number of doomed or toxic romances that the media loves to convey as romantic ideals. At least with sex, given the physical elements involved, it's a bit easier to figure out you're doing something wrong. Usually, your partner will tell you. With love, though, its a bit harder.
How do you know your understanding of love is healthy or even feasible? How do you know that your concept of love isn't misguided or flawed? How do you even go about pursuing love, forging intimate bonds, and working with someone to strengthen that bond?
Those are not rhetorical questions. Those are actual questions that never get asked, let alone answered. Humans are a very emotional species. Love is among the most powerful emotions any human can feel. To not talk about it is akin to ignoring that at least half your body is on fire. At some point, the burning becomes too intense.
I don't deny that our current standards for sex education have room for improvement. However, we haven't even contemplated standards for education about love. Like our desire for sex, love is one of those innate human feelings that we cannot and should not turn off. It shouldn't be one of those issues that's uncool to talk about. It sure as hell shouldn't be one of those issues that we ignore, especially for young people.
In a sense, though, maybe this is one of those rare issue where adults and teenagers are on the same page. Neither can claim to have a firm understanding of love. That may mean we have to learn and teach it together, but as an aspiring erotica/romance writer, I can think of few things more worthy of learning.