When I wrote my post on Dr. Doom being the perfect ruler, I expected that a follow-up would be unnecessary. Dr. Doom is one of those characters who gets the point across, regardless of how fictional he might be. When Dr. Doom makes a point, it doesn't need to be made again. That's just how he rolls.
Then, someone on a message board brought up an interesting point that I didn't cover, one that highlighted some even larger implications to Dr. Doom's character and superheros as a whole. That's pretty remarkable since a lot of discussions on comic book message boards tend to devolve into arguments about Thor's hammer and the Hulk's penis. As such, I feel it's worth discussing.
Whenever I do a blog post about comic books, whether it's a movie review or why Spider-Man sucks at his job, I often post links in message boards, such as the one run by Comic Book Resources. For the Dr. Doom article, I posted it in the Official Dr. Doom Appreciation Thread. Yes, that's a thing.
That's where one of the regular posters of that thread replied to my link. This is what he said.
Regardless, the existence of Doom in the Marvel Universe does raise an important point, that few Marvel stories actually deal with ruling. It's been said that 'with great power comes great responsibility' but in many ways Marvel's superheros are dangerously irresponsible. They fight to save the day and defeat evil but they draw the line at actually trying to change society or assume any real positions of authority. Instead, they hand power back to the same short-sighted and corrupt officials, allowing the whole cycle of violence to perpetuate itself. That ultimately, Marvel's superheros can't truly save the world, it all ends in ruin eventually as Marvel's endless crisis and civil wars attest. Only Doom's leadership has ever been able to bring a measure of stability to the Marvel universe.
Those bold parts are the ones I highlighted. They're also the parts that stood out to me most because it speaks to a much larger issue about superheroes, one that Dr. Doom reveals just by being what he is.
It's an issue I've touched on, in part, before on this blog. A while back, I wrote about how most superheroes are incompetent by design. They kind of have to be incompetent to keep the story going. If a hero ever became too competent, the world would have too little conflict and no interesting story to tell. At that point, the comics would stop and there would be no new material for billion-dollar superhero movies.
That's why Superman will never defeat Lex Luthor. That's why Batman will never defeat the Joker. That's why the Avengers will never beat Thanos. However, that's just a matter of publishers and movie studios not wanting to throw away good villains. The problem is that this inescapable flaw in the system creates a paradox, of sorts.
Superheroes, be they in comics or movies, can save the day and stand for all that is good and noble in the world. They can save countless innocent lives, stop every major threat, and embody the greatest qualities that we humans value. However, in the long run, they do nothing to actually fix the flaws in the system that makes their heroics necessary.
It's like fighting the symptoms, but never attacking the disease. In the real world, that's a problem because it means someone will think they just have the flu when they actually have something much worse. For superheroes, everything is the flu. There's no real effort to find another ailment. As such, they never change their tactics.
The approach of most superheroes is fairly standard. It varies in scope, scale, and personalities involved. However, it tends to follow a few major themes.
A dangerous threat emerges

A superhero, or team of heroes, respond to that threat

A battle ensues, complete with setbacks, losses, and personal growth

The heroes win the battle, throw the villains in prison or exile them, and go back to the way they were before
Granted, that's a very basic and general assessment of how superheros work. However, it's the first and last parts of the process where the flaw emerges.
For the most part, superheroes aren't very proactive. They only react to threats. In fact, some major superhero conflicts are built around the idea that being too proactive is evil and working with the authorities will turn you into a villain. Anyone who has ever read Sun Tzu's "The Art of War" or just played any real-time strategy game in the past 20 years knows that's a losing strategy.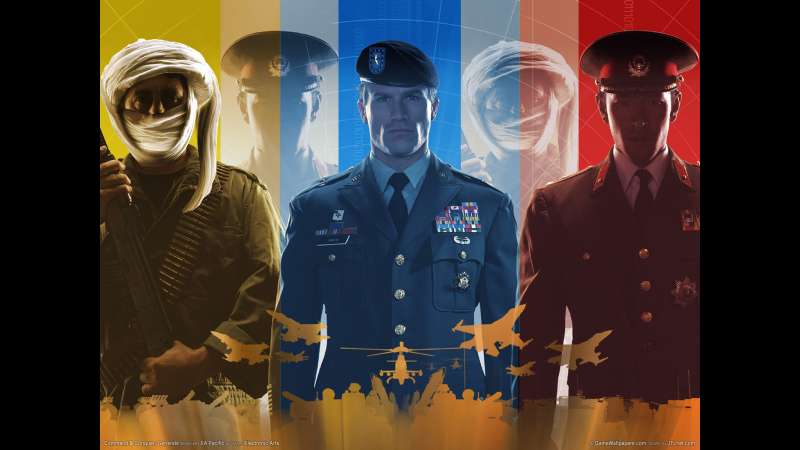 It's the end of that process, though, where the paradox really takes hold. Whenever a conflict or story ends for a superhero, they usually go back to their lives and nothing really changes. In fact, it's somewhat of a running joke among comic book fans that every major change is subject to a "retcon" eventually. That's not always the case, but it happens so frequently that most comic fans aren't shocked by it anymore.
As a result, the heroes never really learn from the conflicts. They never attempt to change anything about the system they live in. Bruce Wayne spends much of his vast fictional wealth fighting crime as Batman. However, he never uses any of that wealth to reform the government, create major social programs, or fund projects that actually reduce crime. The same can be said for someone like Iron Man.
With Superman, the potential for change is even greater. Superman isn't just a paragon of virtue. He has access to advanced alien technology, which he keeps at his Fortress of Solitude. That alien technology could probably solve every major global issue by the end of the week. Technology that advanced could cure cancer, eliminate pollution, and provide clean, safe energy for everyone.
However, Superman never shares this technology with anyone. He never gives a reason for it. In the first "Superman" movie, his father, Jor-El, claims sharing such technology goes against Krypton's highest laws. He never fully justifies those laws. Keep in mind, though, there are many major laws that have since become obsolete. That makes Superman's inaction all the more egregious.
By not at least trying to use that advanced alien technology to improve the world, heroes like Superman, Iron Man, and the Fantastic Four effectively doom the planet to the same ills it has always had. At the moment, many of those ills are impossible to fix. With alien technology, they're not just fixable. They're basically an afterthought.
Beyond the technology, Superman and other heroes like him never attempt to get involved in the process of actually managing human affairs. They never try to improve the laws, governments, and regulations that effect peoples' lives far more than an occasional alien invasion. They leave all those ills and flaws untouched.
In a sense, the inaction of many major superheros constitutes a crime in and of itself. If Superman ran for President of any country, he'd win in a landslide. If the Avengers campaigned to take over the United Nations, most average people who aren't overpaid government bureaucrats would be for it. The fact they don't do these things means they're dooming the world to a brutal cycle of conflict that it need not suffer.
Even when they do, which happens from time-to-time, they end up getting corrupted. They become cruel, heartless tyrants. It happened with the Justice League. It happened to Tony Stark. When heroes try to rule the world, they just become evil asshats. That says a lot more about them than it does the villains they fight.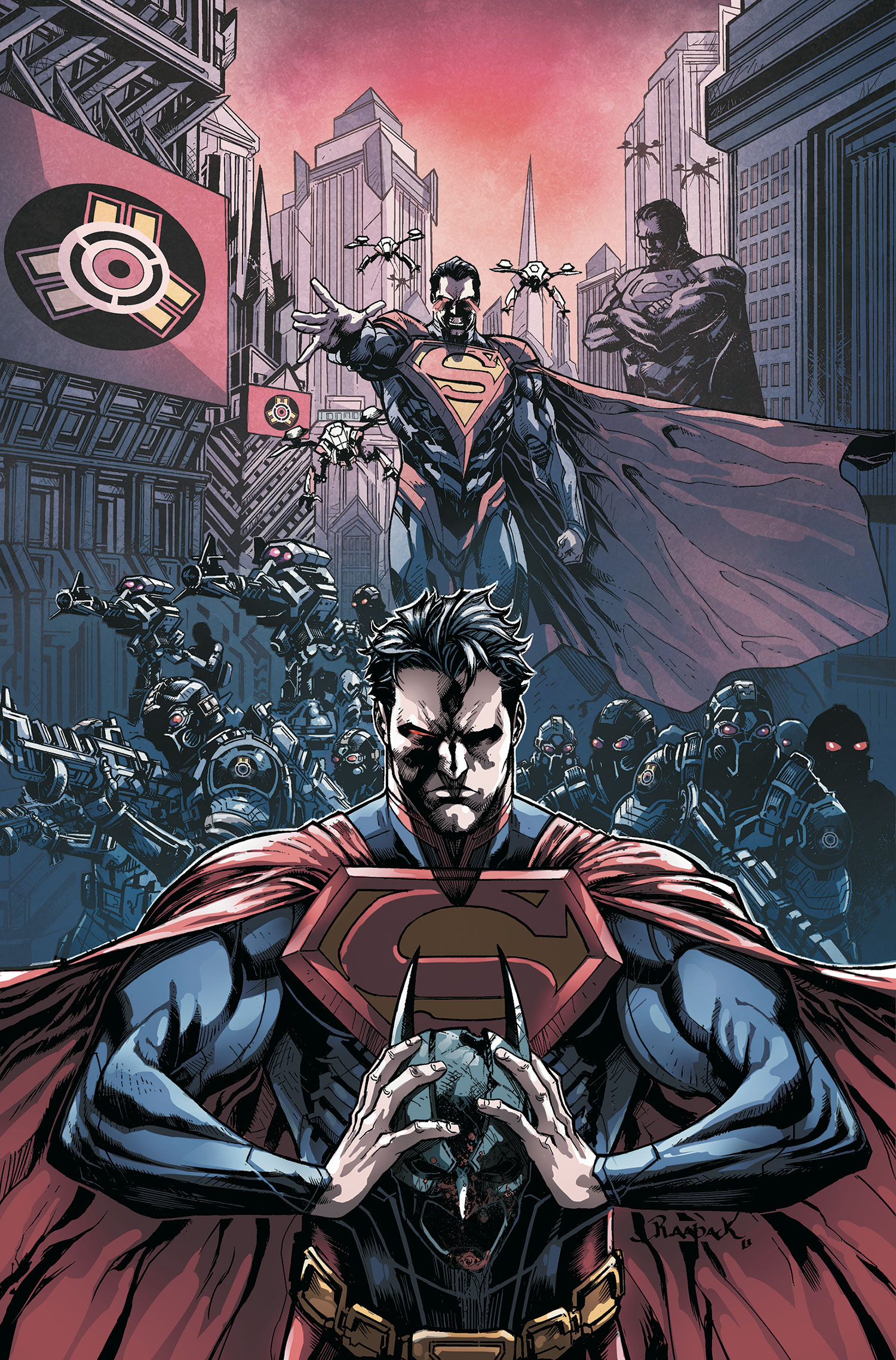 That brings me back to Dr. Doom, a man who doesn't give half a cow fart about heroic ideals. In a sense, heroes only ever go halfway towards saving the world. Sure, they'll stop it from being blown up, but they'll do nothing to fix the cracks.
Victor Von Doom never does anything half way. Hell, he actually became God at one point. He never stops at simply keeping the world in one piece. He seeks to change it in a huge way. Sure, change is scary, but who's to say those changes wouldn't be better?
People resisted major changes like same-sex marriage, the abolition of slavery, and not beating children. Some people still resist those changes, some more than others. However, these changes did lead to improvements in the human condition and a reduction in overall suffering.
Superheroes may be willing to confront that suffering, but Dr. Doom is willing to go ten steps further and actually change the conditions that led to it. Sure, he'll be ruthless about it, bullying and killing anyone who dares get in his way. However, villainous rulers have, historically, inspired positive change.
Since Dr. Doom has no equal in the real or fictional world, he might very well inspire more positive change than any superhero. In that sense, he has the potential to be a greater hero than anyone. Conversely, the deeds of superheroes will always be empty in the long run, their potential squandered by their unwillingness to do more.
Essentially, superheroes are doomed, if that's not too fitting a word, to be villains through their sheer inaction. Conversely, villains like Dr. Doom have the potential to do the most good. It's tragic, but painfully pragmatic in the grand scheme of things.