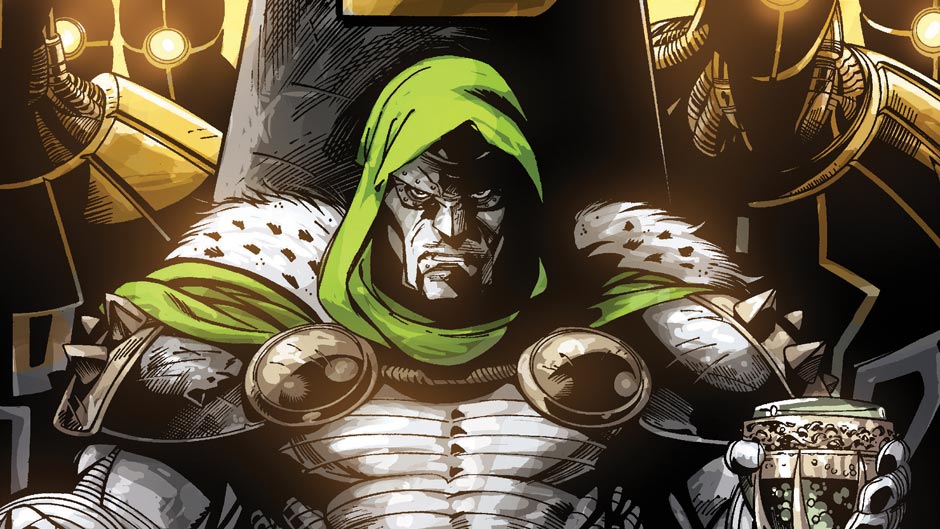 This past weekend was a magical weekend for comic book fans, like myself. It was the four-day, fanboy and fangirl orgy known as the San Diego Comic Con. For comic book fans, it is the perfect combination of Christmas, Halloween, and Mardi Gras, all rolled into one. To say it's kind of a big deal would be like saying boobs are kind of awesome.
I've been to comic book conventions before. I've talked about my experience and given advice on how to maximize the experience. I'm a regular attendee of the New York Comic Con, which is essentially the low-calorie version of the San Diego Comic Con. It's still awesome, but if you want to be on the front lines of the greatest spectacle in all of comic book fandom, you go to San Diego.
One of the things at the very top of my bucket list, right up there with getting a kiss from Jennifer Lawrence, is to attend the San Diego Comic Con one year. I haven't been out there yet, but I'm hoping that if my novels are successful enough, I'll be able to buy myself some VIP passes and spend four days taking in the glorious spectacle.
I may very well meet my future wife there. Chances are, she'll be dressed as Wonder Woman, Jean Grey, or Starfire. I don't know what I'll be wearing, but I hope it's something that wins their heart.
Until that day comes, I'll settle for watching news feeds and live-streaming. I spent a good four days effectively glued to my phone or anything with an internet connection, taking in every bit of news, sexy and otherwise. There's always so much to take in. Some of it involves comics. Some of it involves movies. Some of it just involves celebrities dressing up in crazy shit to get a laugh.
This past weekend, though, there was one bit of news that really stood out. For an event that involves a lot of women dressed up as Sailor Moon characters, that's saying something. As it just so happens, it involves someone that I've been talking about a lot lately, Dr. Doom.
I don't know if this is the universe trying to tell me something. I don't know if Fox secretly hacked my brain or some intern just read my blog on a coffee break. Maybe it's just one big coincidence and my caveman brain has convinced me these internet ramblings are more influential than they could possibly be.
Whatever the case, the news got everyone buzzing and not necessarily in a good way. Fox, despite their craptacular failures in all things Fantastic Four related, are developing a Dr. Doom movie.
Now, this is big news to comic fans. The idea that Fox would do anything involving the Fantastic Four should be enough to induce a migraine in anyone who thinks the world already has too many shitty movies. I've joked about it before, but for comic fans, this is no joke.
To date, Fox's track record with Fantastic Four movies sucks. There's just no nice way to say it. They have butchered, bungled, and failed so miserably that they've become a case study, of sorts, in how not to do a superhero movie. If you're not sure whether or not the movie you're making sucks, just go watch 2015's "Fantastic Four." If what you're doing is too similar, then you've fucked up.
As frustrating as Fox's history with the Fantastic Four is, it's also completely understandable as to why they'd want to make a movie like this. Unlike the Marvel Cinematic Universe or any movie in DC's movie universe, Fox can't just take it's time and be careful with a Fantastic Four movie. They can't even wait for fans to forget about their previous failures.
That's because, due to a legal clusterfuck that goes all the way back to the early 90s, Fox has to keep making Fantastic Four movies or they lose the rights. It doesn't matter how awful they are. It doesn't even matter whether or not they release it. They have to make these movies or Marvel and their Disney overlords get the rights back and Fox gets nothing.
It already happened once before. Fox tried and failed to turn Daredevil into a movie franchise. All they did was give Ben Affleck a better understanding on how to eventually become Batman.
By failing to continue that franchise, the rights lapsed back to Marvel and they immediately showed up Fox by creating a critically-acclaimed Netflix series. I've seen it. The first 10 minutes of the first episode is more entertaining than the entire "Daredevil" movie.
That's why Fox needs to keep doing something with the Fantastic Four. Otherwise, they'll have to sit back and watch as Marvel humiliates them again by succeeding where they failed on multiple occasions. Given all the egos in Hollywood, it's totally understandable that they'd keep throwing good money at bad just to avoid that kind of pwning.
Now, if it sounds like I'm being overly pessimistic about a movie that may or may not even get made, I apologize. I hope I've made clear in previous posts that I'm as passionate about my comics as I am about sleeping naked. Dr. Doom is one of my favorite characters and, by a wide margin, one of my favorite comic book villain.
Fox has had multiple chances to make Dr. Doom the alpha and omega of villainy. First, they tried making him some charming, egotistical sweet-talker using the guy who played the asshole from "Nip/Tuck." Then, they tried making him some disgruntled blogger. From a comic fan's perspective, that's akin to making chocolate fudge taste like dried horse shit.
Fox clearly doesn't have a damn clue on who Dr. Doom is and how to capture what makes him so iconic. It's not like they don't have suitable reference materials. There's an entire series called "Books of Doom" that show how Dr. Doom came to be. There are also cartoons that do, in a few minutes, what Fox couldn't do with two movies.
Now, after all their failures, they still want to make a Dr. Doom movie? Not only would that give them yet another opportunity to undermine the greatest comic book villain of all time. It would also ensure that Dr. Doom never finds his way to the Marvel Cinematic Universe. Given how big a menace he's been to pretty much every Marvel hero, that's just tragic.
It's hard to say just how serious Fox is with this. This is the same company that tried everything it could to stop the "Deadpool" movie and has been dragging its feet on a "Gambit" movie. However, they have way too many reasons not to pursue this.
It's not just that Dr. Doom is one of the most iconic villains of all time. It's not even that they've botched him horribly through multiple movies. We're currently living in an era where villains are starting to gain just as much prominence as heroes.
The success of TV shows like "Breaking Bad" and the success of movies like "Suicide Squad" show that there is a market for a villain. I've talked about the heroes journey and the villains journey. Few could walk the villain's journey better than Dr. Doom. At a time when people are turning to villains to fix problems, this may very well just be the best possible time for Dr. Doom to get a movie.
Unfortunately, it'll still be Fox that makes that movie. Their track record leaves a lot to be desired. Despite this, there are some signs that they aren't just trying to cling to the movie rights by throwing a couple million dollars at Roger Corman. They're putting Noah Hawley, the man who made "Legion" a successful show this year, on the job. He's got credentials, far more than Josh Trank ever did.
That said, I doubt you'll find many comic fans who are excited about the prospect of Fox doing anything Fantastic Four related. Even fewer fans will have faith that Fox can get Dr. Doom right. They thought turning Doom into a disgruntled blogger was a good idea. What hope does this movie truly have?
I'm going to keep an eye on this so expect me to talk about this again, as I do with many topics involving superhero movies. Until then, here's a quick fan film I found does with an $11,000 budget what Fox couldn't do with millions. It shows that, villain or not, Dr. Doom is a character who deserves better.