As a lifelong fan of superhero comics and someone who enjoys shows like "Breaking Bad," I'm genuinely fascinated by villains. Specifically, I'm intrigued by what makes them tick and why they walk the villain's path. Their journey is distinct from that of a hero, but one that can be just as compelling.
In many cases, these villains have capabilities that allow them to solve many of the world's problems. I've cited Dr. Doom as one of those villains who blurs the lines of villainy because of his intentions. Characters like Dr. Doom genuinely believe that their villainous actions are justified because it will lead to a better, safer, more prosperous world. Heroes also believe that too, which helps fuel their epic battles.
For a character like Lex Luthor, though, the line isn't that blurry. He's a villain, plain and simple. He's selfish, callous, arrogant, cruel, and narcissistic to an extreme. If he existed in the real world, he would check every box for narcissistic personality disorder. In terms of personality, he's the polar opposite of his nemesis, Superman.
That goes a long way towards giving Superman an enemy who stands against his heroic ideals. I would even argue that Superman couldn't be the iconic kind of hero he is without Lex Luthor. At the same time, I also think Lex reveals something critical about humanity, morality, and superheroes in general.
That's difficult to see because for much of Lex's early years in comics, there wasn't much depth to his motivation. He just wanted to dominate the universe and Superman was in his way. It's basic and bland, but that was typical for the early era of superhero comics. Villains like Lex were mostly just obstacles for the heroes to overcome in their journey.
That changed in the late 80s and early 90s with the modern era iteration of Lex Luthor. Finally, Lex got more backstory and depth. He was still no Walter White, but these details helped set the stage for the kind of villain he became. It also helped establish why he hates Superman so much.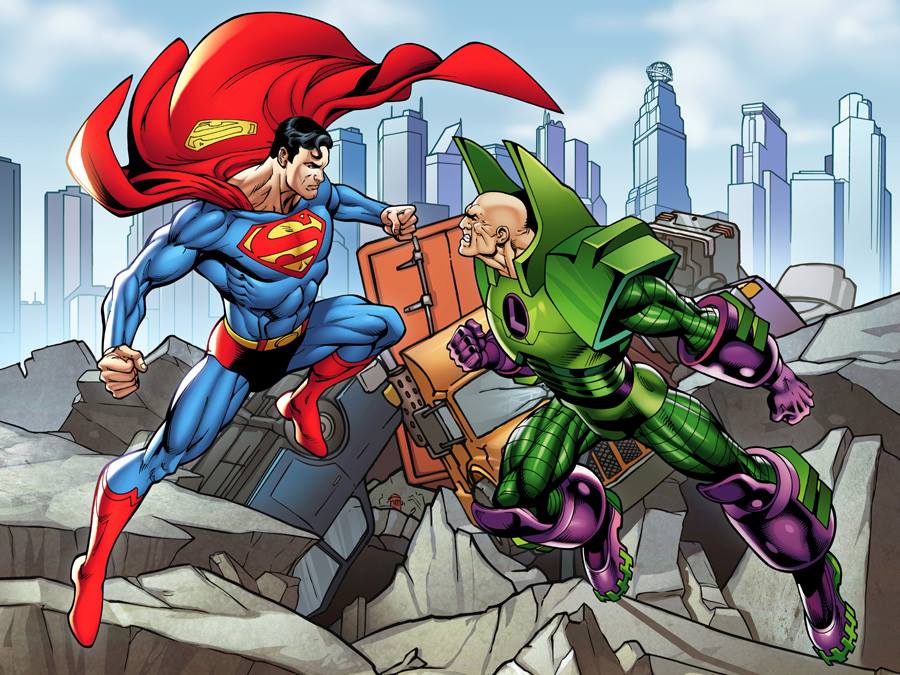 Whereas Superman landed on Earth and was adopted by loving parents, Lex grew up in a rough part of Metropolis called the Suicide Slums and was raised in an abusive household. Right off the bat, Superman gets lucky by having the best parents a child of any species could ask for while he's unlucky enough to be born with the worst.
As a result, Lex had to be ruthless, manipulative, and cunning. Unlike other villains, though, he didn't need much tempting. He didn't agonize over his moral decisions, either. He just did it and didn't feel a shred of guilt. That includes the role he played in the death of his parents.
That alone establishes Lex Luthor as the kind of ruthless villain who would oppose Superman for any number of reasons. However, as evil as that act was, it's important to note the motivation behind it. Lex didn't just kill his parents because murder makes him happy. He did it because they were an obstacle and an opportunity.
They were holding him back, but their deaths meant insurance money that he could use to strike out on his own and build something worthy of his genius. To him, the morality of his decision didn't matter. Only the results mattered. That's a critical detail and one that puts Lex Luthor's villainy into a unique context.
Lex, being one of the smartest characters in the entire DC universe, doesn't care much for things that are esoteric and obscure. He's all about results that are tangible and measurable. That means things like truth, justice, and the American way are empty concepts to him. Superman champions those ideals, but for Lex Luthor, they're just hindrances.
That kind of cold, callous approach to the world gives a unique substance to Lex's behavior. He's certainly not the first person to take such a materialistic approach to reality. Rick Sanchez of "Rick and Morty" does the same, but rather than misanthropic despair, Lex Luthor sees it as the key to producing the results he seeks.
Moreover, he has to produce those results without the god-like power that Superman wields. If Superman wants to move the Earth out of the way or destroy an oncoming asteroid, he doesn't have to build anything or learn anything. He just has to flex his muscles, fly up into the sky, and destroy it with a single punch. There's no tangible reason to his actions beyond it being the right thing to do.
To Lex Luthor, that's not just an affront to someone who had to work for everything he ever gained. It's an insult to his egocentric, results-focused worldview. Just saving the world because it's the right thing to do doesn't achieve anything. It does nothing to move humanity forward because nobody had to produce something of merit. It just allows them to continue in the same, unaltered state.
This gets to the heart of why Lex Luthor hates Superman. The extent of that hatred was fully articulated in one of the best modern Superman stories ever told, "All-Star Superman" by Grant Morrison and Frank Quitely. If you only read one Superman comic, make it this one because it perfectly encapsulates the pure heroism of Superman and the cold villainy of Lex Luthor.
In one critical part of the story, Lex tells Clark Kent, who he doesn't know is Superman, what it means to actually work for his power. Superman, for all his idealism, did nothing to earn his abilities. He just happened to be an alien who landed on a planet with a yellow sun.
It's like winning the lottery as opposed to working hard for a fortune. One is built on hard work and skill while the other is just dumb luck. Beyond basic jealousy, though, Lex makes another critical point about the ideal Superman sets.
From his perspective, that lofty ideal diminishes the entire human race. By being this other-worldly savior who achieves all these impossible feats, Superman reveals how inept the human race is. More importantly to Lex and his massive ego, it shows just how feeble his achievements are, despite all the work he put in.
Being the extreme narcissist he is, Lex takes that as the ultimate insult. In terms of the bigger picture, it establishes that neither he nor humanity can achieve their full potential. In that context, it's understandable why Lex dedicated so much time and energy to killing Superman.
I won't get into all the ways Lex has tried and failed over the years, although one of his plots did involve him becoming President of the United States. Whatever his methods, I think there's a larger lesson to learn from Lex's hatred and for once, it goes beyond his ego.
A big part of what turns someone into a villain is this sense that the world isn't fair, but could be made better with the right guidance. Lex believes he's capable of providing that guidance and not just because of his ego. He is, objectively, one of the smartest and most capable human beings on the planet. However, it's Superman who keeps Lex from making the world less unfair.
Superman believes in the merits of truth and justice. He inspires others to uphold these ideals, even without his vast power. That's a problem for Lex, who builds much of his power on lies and treachery. To him, though, he doesn't see that as wrong. He just sees that as the most efficient way to get results.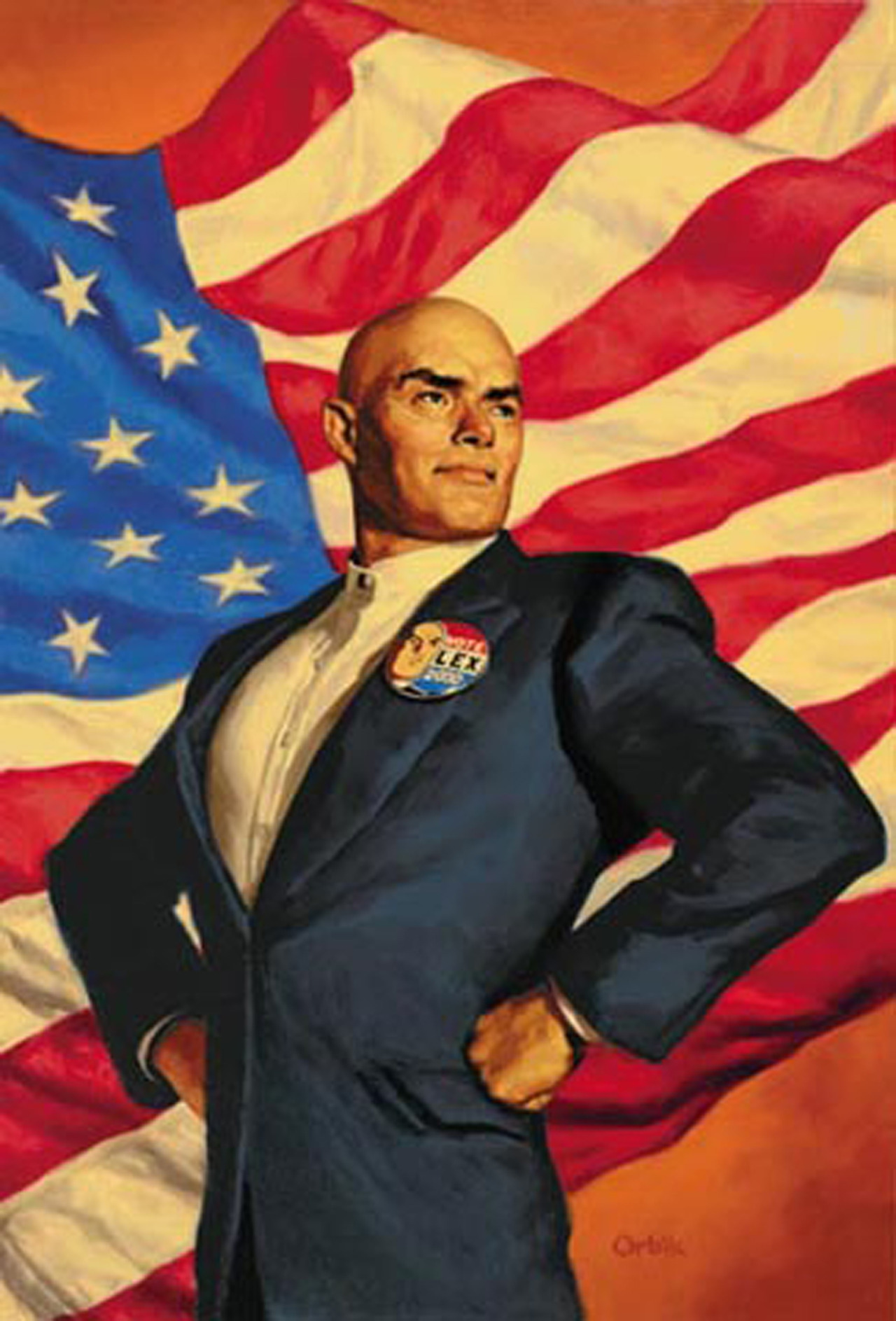 To uphold truth and justice, in his brilliant mind, is to prevent the world from progressing. Granted, progress in Lex Luthor's mind means him being in charge, but that doesn't necessarily undermine the implications.
Like Dr. Doom, Lex is ambitious in that he doesn't just want to save the world like Superman. He wants to fundamentally change it and he's willing to cross any line to achieve that. Killing Superman is part of that change, but so is becoming a billionaire and a future President of the United States. If a billion people die in the process, then that's acceptable because it means humanity is stronger because of it.
There have been times in the comics where Luthor's vision has manifested. In another critically-acclaimed Superman story, "Red Son" by Mark Millar, Lex has a chance to lead the world into a brighter future. By and large, he succeeds. He's still an unapologetic narcissist, but he still gets the results he seeks.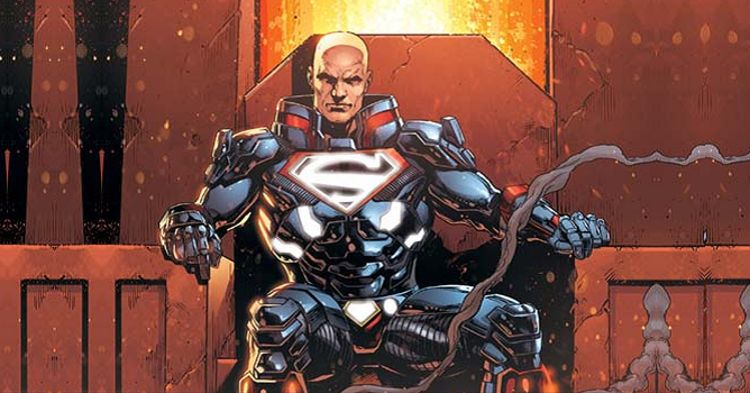 Like all great conflicts between superheroes and their arch-nemesis, the dichotomy between Superman and Lex Luthor is stark. They're two extremes on opposite ends of a spectrum delineating heroism and villainy. By being on those extremes, though, it's easier to see the inherent shortcomings of both.
While Lex's shortcomings are easier to identify since he's an outright villain, he does help identify an important flaw in Superman's idealism and one that extends to superheroes, as a whole. Superman is willing to save the day, but he's not willing to cross any lines. He will only ever do the right thing and that means not sacrificing innocent lives or usurping individual freedom.
Those heroics will keep the world turning, but they won't move society forward. Superman believes in inspiring humanity rather than doing it for them, but Lex Luthor believes his heroism achieves the opposite. It just makes people complacent and dependent on heroes like him rather than crossing the lines that he'll cross to get things done.
At the end of the day, both in the real world and the world of comic books, we have to determine how much we're willing to pay for the results we seek. Lex is willing to pay any price. Superman isn't willing to pay a cent beyond doing the right thing. Most reasonable people, including other superheroes, fall somewhere in the middle.
In the pantheon of super-villains, Lex Luthor is probably the easiest to despise and the hardest to understand. Like Superman, he exposes another side of an ongoing struggle between doing the right thing and achieving more. As society continues to progress, achieving abilities rivaling that of any superhero, it's a struggle we'll have to confront.