I talk about movies fairly frequently on this blog, especially the sexy kind. Sometimes I talk about the sex appeal they have in the present. Sometimes I explore the potential for sex appeal in the future. When it comes to specific movies though, the two I've discussed most are "Deadpool" and "Wonder Woman."
The reasons for this should be obvious. They're both awesome movies with an insane amount of sex appeal. One of them has the most iconic female hero of the past century coming to life in her first, big-budget solo movie. The other has a naked Ryan Reynolds. It's hard to get more awesome and sexy than that.
Recently, though, both movies made the news in a wonderfully fitting way. First, the "Wonder Woman" box office total achieved a milestone, raking in $373 million domestically. That puts it beyond the $363 million that "Deadpool" pulled in. While "Wonder Woman" still hasn't matched the international total for "Deadpool," it's closing the gap fast and has a good chance of matching it.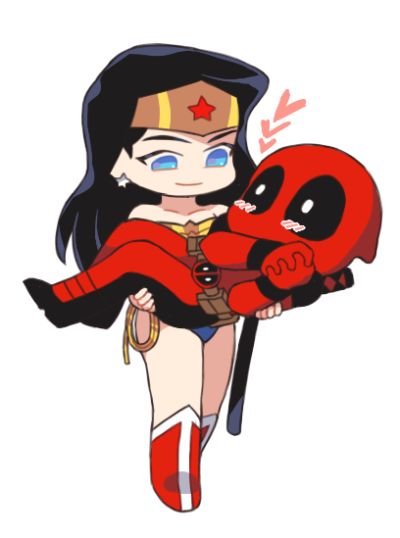 Now, that's not to say both movies are entirely on an equal footing. Remember, "Deadpool" was a bloody, R-rated poop joke that included Ryan Reynolds getting naked and enough F-bombs to make a Mormon faint. It managed to rake in nearly $800 million worldwide despite this rating, not being released in China, and on a paltry $58 million budget.
That's not to undermine the accomplishments of "Wonder Woman" in any way. This movie, despite having nearly three times the budget, was made for $100 million less than "Batman v. Superman: Dawn of Justice" and still managed to make more domestically.
In addition, Gal Gadot did not have the same profile as Ryan Reynolds did when he made Deadpool. Other than her role in "Batman v. Superman: Dawn of Justice," she hadn't established herself as a draw like Reynolds did. She also accomplished all this with a female director in Patty Jenkins, who had proven herself in TV, but not in movies.
For "Wonder Woman," a female superhero starring in her own movie after "Catwoman" nearly killed the genre, that's still a hell of an accomplishment. Deadpool actor, Ryan Reynolds, understands this as well as anyone who has been following superhero movies for the past two decades. Being the awesome, formerly sexiest man alive that he is, he even responded.
That's right. In the spirit of good sportsmanship and dirty jokes about body odor, Reynolds congratulated "Wonder Woman" for accomplishing so much. In such a highly competitive, cocaine-fueled world, that just warms my heart.
Gal Gadot, being badass beauty that brought Wonder Woman to life, responded as well on Twitter. True to the heart of her character, she acknowledges and accepts the loving sentiment of others, regardless of whether they're male, female, or used to be married to Scarlett Johanssen.
After talking about such dire topics like fascism on this blog, this really made my week. As a fan of superhero movies and people being decent to each other, it just put a smile on my face in the best possible way.
Deadpool and Wonder Woman may be two characters owned by different companies. They may be very different in how they operate, what they stand for, and how they go about making awesome movies. However, for them to unite in the spirit of making awesome superhero movies is just too fitting.
Excuse me. I just teared up a little.