It's the day after Memorial Day. I hope everyone took some time out of their busy lives, hopefully which involves regularly reading this sexy blog, to give their thanks and appreciation to all the brave men and women who serve their country honorably. Regardless of whether you or a family member have served, it's important that we honor and cherish their sacrifice.
Make no mistake. Our modern world of fast cars, fast internet, and spray cheese in a can would not be possible were it not for our soldiers. They helped forge peace from the chaos. They put their lives on the line so that the society we're trying to build is still possible.
Say what you will about the military, foreign policy, or whatever else former Ron Paul supporters love to complain about. Our soldiers are one of our greatest assets and they deserve a special place in our hearts and in our loins.
That's why I want to use today, the day after Memorial Day, to pay tribute to the sexier side of soldiers. I was going to do it yesterday, but that just didn't feel appropriate. There's a time and a place to talk about the issues that make your paints feel hot and tight. A day dedicated to the sacrifices of our soldiers isn't one of them.
Today, however, couldn't be a better time. Not only have we celebrated an important holiday for our veterans, we also celebrated the beginning of summer. The beaches are now open. Schools are finally closing. The weather is getting hotter and that means less clothing for everyone. I've often said the world needs more nudity and this is the time of year to further that goal.
With that in mind, I'd like to combine a celebration of summer with the sexier side of honoring our soldiers. Yes, there is a sexy side. How could there not be? Soldiers should have a lot of sex appeal and I'm not just talking about the badass things they do.
Soldiers don't just learn how to fire a gun. Soldiers have to run, train, fight, travel, and sweat on battlefields of all kind. Every part of that strengthens the traits that men and women alike find sexy. You can't be a lazy, unhealthy, undisciplined slob and be a soldier. You need to work, train, and get shit done. Who wouldn't find that sexy?
That's why today, I'd like to give a special ode to the sexy soldiers of our military. I've already given an ode to hot teachers, who also provide a valuable pubic service. It's only fitting I give a similar homage to the strong, fit, sexy men and women who help make our military and our country awesome.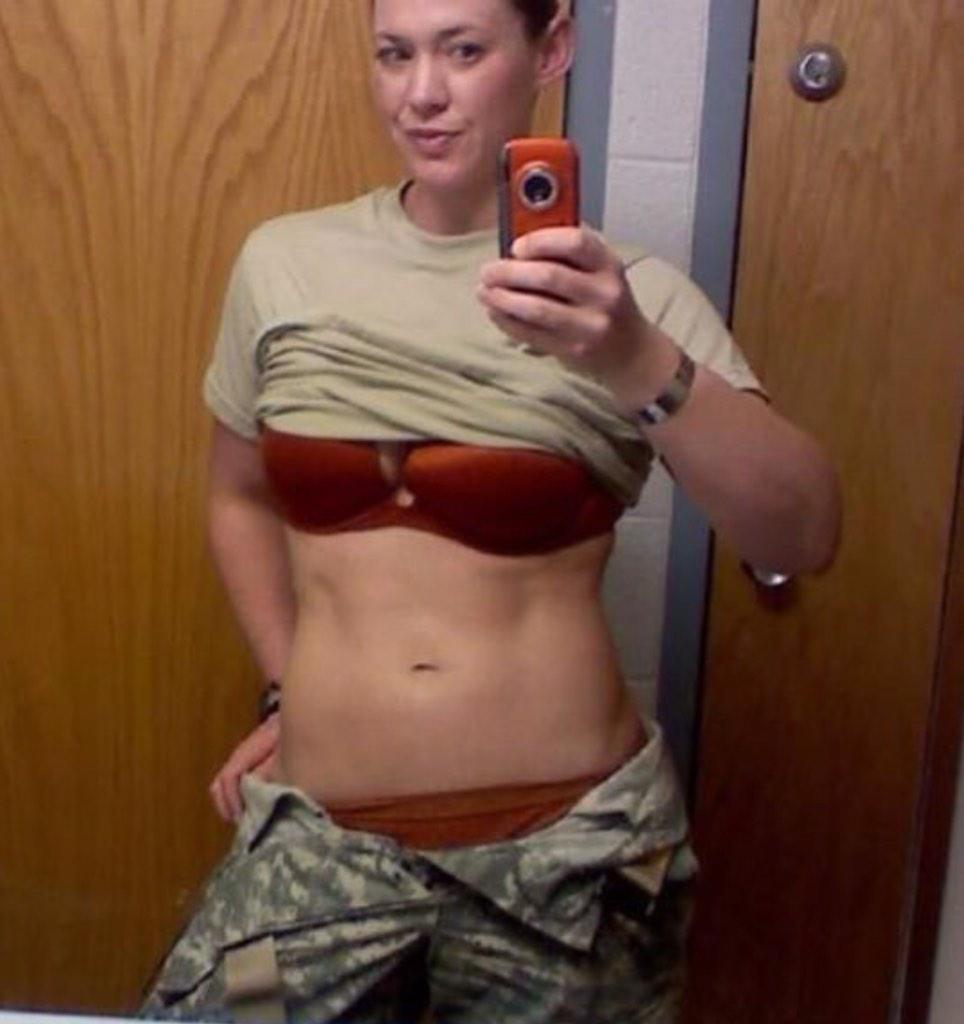 I'll give all the men and women a moment to catch their breath and change their pants. Again, from the bottom of my heart, thank you to all the brave men and women who serve our country honorably. I can think of few more noble causes than fighting for freedom while looking sexy as hell every step of the way.