When it comes to our health, certain treatments or trends occur faster than others. Fad diets and health crazes can gain favor, fall out of favor, and be forgotten all within the same year. For more serious aspects of our health, the wide acceptance of certain treatments and trends can take longer, even if they work as advertised. When it comes to our sex lives, though, it can be even more challenging.
It's one thing to be worried about your waistline and your ability to fit into an old pair of pants. It's quite another to worry about whether certain intimate parts of your body are functioning properly. Naturally, we tend to worry a lot more about the sexy parts. Why else would boob jobs be so popular?
This gets even more touchy when issues surrounding contraception come up. Even when there's a major breakthrough that has the potential to revolutionize our sex lives and our fertility, it takes time for it to permeate throughout society. It's also a lot more prone to taboo and political protests than boob jobs.
Just look at the documented history of the female birth control pill. The actual pill itself was invented in 1951. Human testing didn't begin until 1954 and the FDA didn't approve it until 1957, but it was only approved to use for severe menstrual disorders. It's only in 1960 when it's approved for use as a contraceptive, but it still takes years before it becomes both widely used and socially accepted.
Overall, it took at least a decade before the female birth control pill really established itself as part of modern medicine and as part of our sexual culture. I cite that history because men are close to forging a similar history with contraception. It wouldn't be unreasonable to say that men are on the brink of the biggest upheaval in their sex lives since the invention of condoms.
I've written about the promise and potential social impact of male contraceptives, referencing developments in products like Vasalgel. However, that method is still in the testing phases and probably won't get regulatory approval within the next few years. Given that it is also requires a targeted injection, that testing will be subject to a lot more scrutiny, as would be expected of things that involve needles near genitals.
It's far more likely that a pill will get approval before something like Vasalgel, if only because people are more comfortable taking pills than getting a shot. In fact, as I write this, the University of Washington is conducting a large-scale human test on an oral contraceptive for men called dimethandrolone undecanoate, or DMAU for those who would rather not learn that level of science jargon.
While DMAU doesn't offer quite as much promise as Vasalgel, it does offer a similar product to the one women have been using for half-a-century now. It's a one-a-day pill that men can take with their morning coffee. Also like its female counterpart, it uses hormones that effectively block the production of sperm. For men already used to taking pills every day for other issues, it wouldn't be that hard of an adjustment.
That said, though, this first step towards equalizing male contraceptive methods will face a lot more obstacles than the female birth control pill did when it first came out. In fact, I'd go so far as to predict that if DMAU were approved by the FDA tomorrow, it probably wouldn't be that successful.
I say that as someone who freely admits he's not good with predictions, as my Super Bowl picks last year prove. However, being a man who follows these kinds of sex-related issues, I feel like I have more insight than most when it comes to gauging the potential of a major advancement for our collective sex lives.
Like it or not, and I'm sure those versed in identity politics will cringe at this, men are wired differently than women, especially when it comes to their sexual health. There was a very different set of motivating factors behind the female birth control pill, so much so that getting women to adopt it wasn't too challenging, even if it took years. With men, though, it's a different story.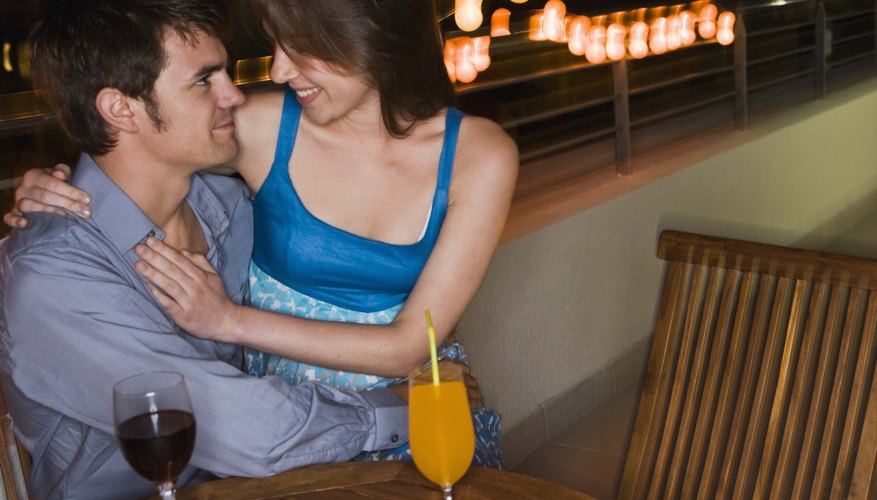 Men are already far less likely to go to the doctor than women. They're also far less likely to ingest something that might impact their hormones and, by default, their sex lives. Since DMAU utilizes hormones in inhibiting sperm production, it's going to have the potential for side-effects. Even the doctors in the study admit that.
Of the test subjects who completed the study and were taking 400 milligrams (mg) of DMAU – the highest dose tested – few reported symptoms consistent with testosterone deficiency.

The subjects who were given the pill did have weight gains of between 1 and 3 pounds on average, according to Page.

"The weight gain and a small decrease in good cholesterol levels, HDL, are things we're going to look at more closely in future studies," Page says.
This is where I have to denigrate my own gender, but when it comes to tolerating side-effects, I think women have men beat in that arena. The many side-effects women endure with contraception is proof enough of that. Men, as tough as we can be, are somewhat dense when it comes to accepting certain side-effects.
It's for that reason why I think DMAU is going to have limited success at most and will likely fall out of favor quickly once more promising alternatives like Vasalgel enter the market. Even without those alternatives, though, I suspect DMAU will not gain widespread acceptance among men, even for those who have been clamoring for more contraceptive options.
Now, and this is where I'm going to make another prediction, I think that limited success or outright failure will actually mark a huge turning point in the history of male contraception and a positive one at that. To some extent, failure is part of the process when it comes to making progress in our health. Again, anyone who knows anything about fad diets can attest to that, some being worse failures than others.
To some extent, the first male contraceptive pill will be like the first cell phone. It'll be clunky, crude, and not nearly as efficient as consumers wish it were. It'll also likely be pretty pricy as well, as only the Gordon Gekko's of the world could afford those early cell phones. However, that doesn't mean the product itself was a waste or a loss.
Keep in mind, the first cell phone was probably considered strange and unnecessary in a market that was used to making calls from LAN lines. Why would anyone even want a cell phone that was bulky, expensive, and offered only spotty coverage when you could accomplish the same thing with a phone booth and a quarter?
Over time, though, and as the technology improved, cell phones made their way into the market. I suspect that the first male birth control pill will do the same. At first, it's going to be seen as strange. It may even seem unnecessary to men who can get the same effect from a box of condoms at a gas station for less than five bucks.
The value, however, isn't in how men initially react to the first male birth control pill. The true value is just putting the idea out there that men now have this option. Even if only a handful of men take advantage of it, that's still enough to establish a consumer base.
That small consumer base will eventually grow as the idea of a male birth control pill stops being a novelty like the first cell phone and becomes a legitimate consumer product. There will be plenty of room for improvement. There may even be some unpleasant stories about men struggling with the side-effects.
In the long run, that's a good thing because once a consumer base is in place, they're going to demand improvements to the product. More improvements will create a better product. It has helped create a wealth of options for women. Eventually, like the cell phone, male birth control will undergo a similar process until it ends up with the contraceptive equivalent of the iPhone.
That process will take time and there will be missteps along the way, just as there were with female contraceptives. The most important part of that process is just establishing the idea this is an option for men who want more choice and control of their fertility. It's a level of choice and control they haven't had before, one that women have enjoyed for decades.
Beyond just giving men more options and choices with respect to their fertility, products like DMAU could start the process of narrowing a lingering gender disparity that has been fodder for plenty of gender-driven conflict. The more we can do to alleviate that disparity, the better.
It's going to take a while for that idea to sink in. In many ways, the first male birth control pill is going to start behind the curve, but that's okay. The day will eventually come when both men and women can finally say they have equal control over their fertility. It's still a first step and given how far the technology has to go to catch up to women, it's a step that needs to happen in the name of true gender equality.