A while back, I imagined what my perfect Christmas would be if I had unlimited resources. Since Christmas is my favorite holiday, it was not too difficult to imagine. When you love a certain occasion, it's easy to let your imagination run wild. For Valentine's Day, though, it's a bit trickier.
At the moment, I'm single. I haven't been in a serious relationship for quite some time. My reasons for that are many, but I'd rather not focus on that for the moment. Instead, I'd like to push my imagination once more, while also mixing in my fondness for romance, to contemplate the perfect Valentine's Day.
To do so requires that I be in a relationship, so for this scenario to work, I'm going to use a similar set of rules that I used for Christmas. Once again, that means money is no object. Either I've won the lottery or one of my novels became a best seller. Whatever the case, I'm unbound by financial constraints and I have whatever resources I desire, be they tangible assets or logistical know-how.
In addition to those resources, I'll operate under the assumption that I'm with someone I'm deeply in love with. It doesn't matter whether we're married or not. At the very least, we already live together and we've a couple long enough to know that our love is serious. It's not a fling or one of those brief relationships that isn't supposed to last too long. This is the real deal.
With those parameters in place, here's how I envision my perfect Valentine's Day playing out with my lover. Please note that I'll leave some details ambiguous so that things are flexible between me and my lover. The goal is still the same, though. I want me and my lover to have the greatest Valentine's Day possible and this is just one way of going about that.
It begins a full month before Valentine's Day. At some point in mid-January, I ask my love to pick a tropical locale. It doesn't matter where it is, so long as it has a beach, warm weather, and plenty of places for us to be romantic. Whether it's the Bahamas, South America, Mexico, or Southeast Asia, I leave it entirely up to her.
Once she makes her choice, I spend the rest of the month making appropriate plans. First, I find the fanciest, most luxurious hotel there is. I then reserve the most expensive suite there is. If necessary, I'll buy out an entire floor. On top of that, I'll request that the staff be ready to prepare any of my love's favorite meals, whether it's a fancy steak, exotic seafood, or a microwave pizza.
In addition to the food, I'll make sure to reserve a private portion of the beach, just for us. It doesn't have to be the entire beach. It just has to be big enough for us to enjoy some privacy, especially if we feel the need to engage in nude sunbathing, nude swimming, or anything other romantic activities that may require nudity.
After those preparations are made, I plan for me and my love to fly out to our tropical destination the day before Valentine's Day. I make sure the trip itself is romantic. We travel to the airport in a limousine, complete with champagne and snacks. We then fly out on a private jet. There's no waiting in long lines or being stuck at an airport. We get in and take off as quickly as possible, so as to maximize our time at the beach.
While on route in the air, we share a pre-prepared meal meant to replicate the first meal we shared on our date. As we dine, we also watch the first movie we ever saw together, whatever it might be. Then, depending on how long the trip is, we make love before taking a nice long nap until we arrive at our destination.
Once we're there, we depart from the private jet, enter another limo, and make our way to the hotel. If we have time, we make love again in the back while enjoying some more champagne, whichever comes first. Upon arriving at the hotel, we settle into our room, get a nice meal if we're hungry, and go for a nice long walk together on the beach.
From there, things get less structured. We just relax, explore our surroundings, and rest up for an eventful day tomorrow. Before we got to sleep that night, we make love again and we make sure we're not disturbed. We then settle into a peaceful sleep.
The next morning is Valentine's Day. As such, we sleep in as long as we please. If we're in the mood, we make love again. If not, we simply order breakfast in bed and dine naked together. We then share a nice long shower together, followed by a romantic stroll on the beach. Clothing is entirely optional for the most part and discouraged in most instances.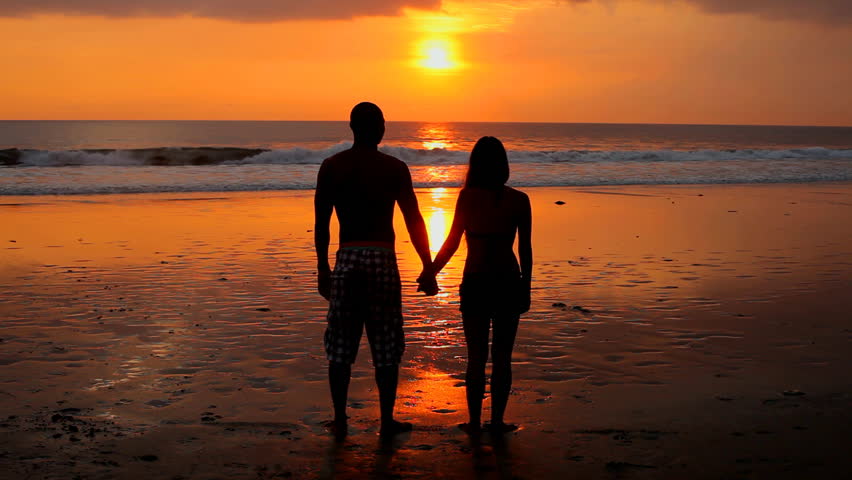 We spend the rest of the morning and most of the afternoon just lounging together on the private areas we reserved. We relax, go swimming, and make love in whatever way we please. Every distraction is minimized. Ever comfort is provided, be it food or suntan lotion.
After a day on the beach, we return to the hotel where we spend the afternoon getting pampered in a spa. We each take turns getting massages. We spend ample time in a hot tub together. Again, clothing is entirely optional or discouraged. Once we're sufficiently pampered, we retire to our room where a buffet of our favorite food and deserts await us.
As we dine, we have a mini-marathon of our favorite movies and TV shows. We binge as much as we can, recounting the moments they inspired and the passions they evoked. Along the way, we snuggle as much as possible, making love whenever possible. We try to make use of every hour of the day, right up until midnight.
Finally, in the last hour of Valentine's Day, I carry my lover back to the bedroom, sit her down, and read her a special poem I wrote just for that day. I make sure it's the most romantic, heart-felt thing I've ever written. I say every word with the utmost passion. Then, once I'm finished, I curl up with her in bed, make love to her one last time, and settle into a peaceful sleep just as the clock strikes midnight.
There you have it. That is my vision for the perfect Valentine's Day. I know it involved a lot of nudity and lovemaking. I'm not going to apologize for that. This is simply my vision for the greatest day of romance I can conjure for my lover. I only hope that one day I meet someone with which I can share such a romance. Until then, I'm content to keep imagining and hope it inspires plenty of sexy stories.
If you have your own vision for the perfect Valentine's Day, I'd love to hear it. For everyone else lucky enough to have a lover in their lives, I wish you a happy and sexy Valentine's Day.