Everybody has a few low points in their lives that they would prefer to forget. Even the richest, most privileged among us have moments where they feel like a wounded deer in a den of hungry wolves. I've certainly had my share of those days. While the pain they've caused me has waned over the years, I still remember them as clearly as they day they happened.
Talking about those moments is never easy. Most are content to keep them buried in the past and not think about them, a tactic favored by eccentric mad scientist cartoon characters. However, I believe there is some therapeutic value to revisiting those moments. Some of them can even offer insights that are more relevant today than they were when they happened.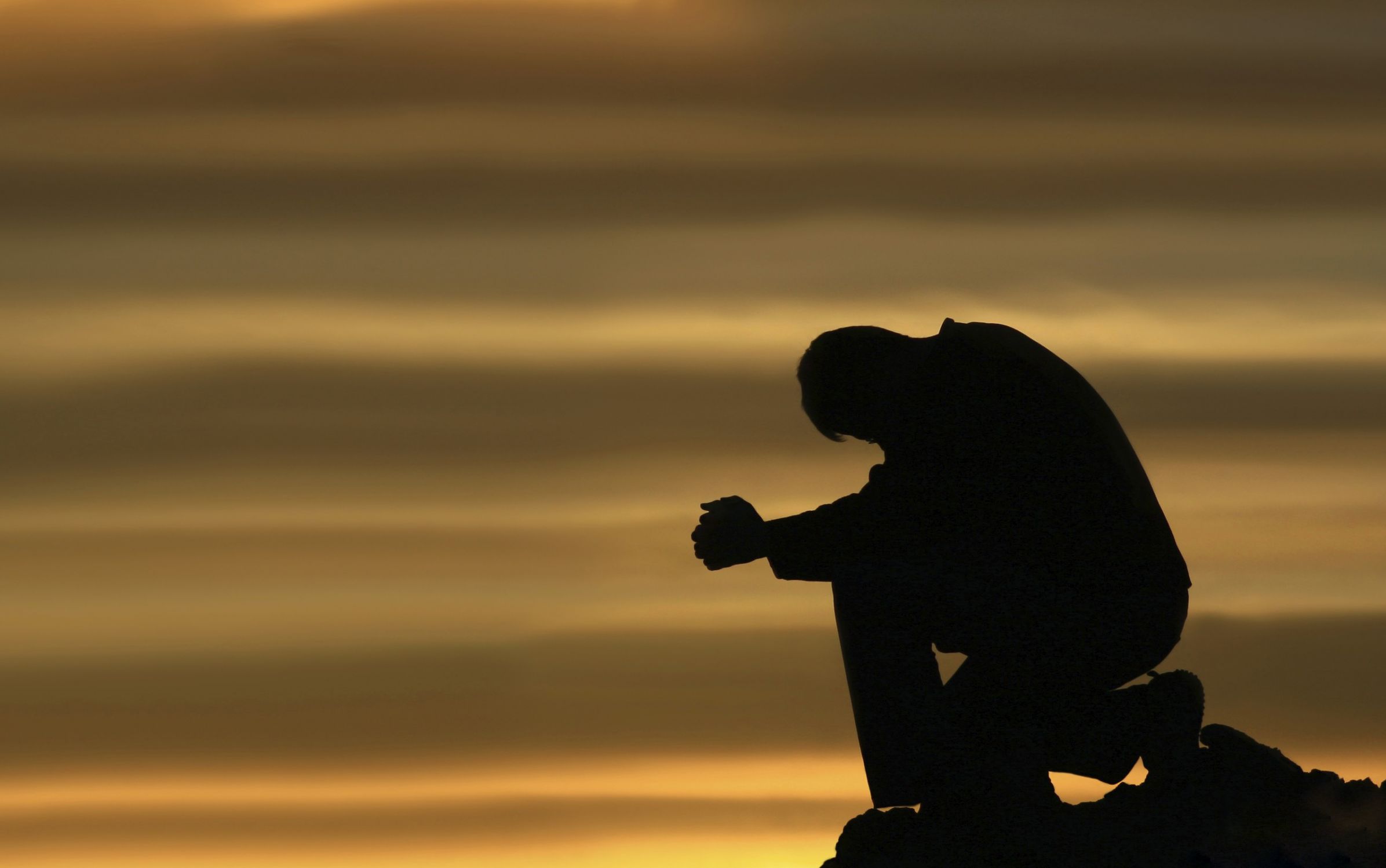 In that spirit, I'd like to share one the greatest low points I ever had. What makes it relevant, though, isn't that it was just especially bad. This one particular point marked the time in my life when I felt most emasculated, as a man.
Seeing as how I've talked a great deal about masculinity, from the way it has been demonized by ongoing social trends to the double standards that affect it, I think moments like this stand out more than they would have in previous years. I've even found myself recalling these moments more lately, but this particular moment tends to hit me the hardest.
To understand this memory and why it left me feeling so emasculated, I need to establish the situation. It takes place back when I was in grade school, specifically the fifth grade. That's an important detail because this is a time when most kids are on the cusp of puberty and just learning what it means to mature from a kid to an adult.
Even before this particular event, I wasn't handling that transition as well as I'd hoped. I had some attitude problems back then. I wasn't much of a troublemaker, but I had a nasty habit of getting defensive. I would take things way too personally and overreact way too easily, even by the standards of a fifth grader.
As a result, this left me with few friends and more than a few enemies. I won't say they were outright bullies, but they were close and I did everything I could go to goad them. My social skills were just that poor and my insecurities were just that great.
All those issues culminated near the end of the school year when my class took part in this big Civil War project that was supposed to be fun. The way it worked was we all picked names out of a hat to represent notable Civil War figures. Then, we would act out those roles in a make-shift activities, the last one being this big mock battle outside using water balloons.
It should've been fun. It was late May, the weather was warm, and we'd have an excuse throwing water balloons at each other. For me, though, it turned into one of the worst moments of my pre-adult life. I still consider it one of the most damaging moments of my life, to date.
Back when we were picking names out of a hat, I had the misfortune of picking the name of a woman. The name of the woman was Louisa May Alcott and, for all the wrong reasons, I've come to shutter at that name. That's not to criticize her place in history, but picking that name really made that project a nightmare.
I tried to get another name, but my teacher wouldn't let me. In hindsight, I could understand why. There were a lot of girls in that class stuck with male roles and there were only a few female roles to go around. I couldn't even trade with someone. She basically told me to suck it up and go with it.
That, alone, was tough because I was the only boy in that class stuck with a female role. Needless to say, I got made fun of pretty quickly. Thanks to my attitude and immaturity at the time, I did everything possible to make it worse.
Throughout the project, I felt very uncomfortable playing this role and didn't do a very good job. No matter what I did, I just gave everyone another reason to make fun of me and I reacted in a way that just gave them more incentive. In many ways, it was my fault for letting it get that bad. There were easy solutions, though, and my teachers never did a damn thing to help me.
Finally, on the day of the water balloon fight, it all came to ahead. I had already been in a bad mood that day and I did a lousy job of hiding it. As a result, I heard some kids talking about how they'd gang up on me and target me alone with their water balloons. It left me genuinely scared that I was going to be completely humiliated.
That might have been paranoia on my part, but it was more than enough to make me sit it out. When we were lining up to start the water balloon fight, I slipped away and sat down near the back wall of the school. I don't remember if I told my teacher. I'm pretty sure I got knocked down a grade for not participating, but I wasn't thinking about that.
However, that wasn't the worst part. Shortly after the water balloon fight started, some of the kids from my class started mocking me from far. They started calling out, "Hi Louisa!" None of them ran up to me and threw their water balloon at me, but the damage had been done.
It was at that moment, all those kids laughing at me and calling me that woman's name, where the distress I felt turned into outright emasculation. Make no mistake. There is a difference. Just being embarrassed is hard enough for anyone. Being emasculated, though, feels much more personal.
Regardless of how you feel about gender being a social construct or the faults in masculine standards, our gender is very much a part of who we are. Being a man is part of who I am, more so than me being a comic book fan or an aspiring erotica/romance writer. When I feel like that part of me is under attack, the damage runs much deeper.
Hearing those voices from my classmates and the laughter that followed didn't just make me feel upset, sad, and angry. I suddenly felt less than human, lacking the qualities of men and women alike. I had no sense of worth, dignity, or identity. I felt like a wounded animal, just waiting to get eaten.
I tried to shut it out. I just kept my head down and stared at my shoes the entire time, trying with all my might not to break down and cry on the spot. I managed to avoid that, thankfully. I don't doubt that would've made the moment even worse.
I'm also grateful that one of the school counselors stopped by and sat next to me. I think her presence was what stopped the chanting. She talked to me, but I don't remember her saying anything that made me feel better. I just sat there and waited for the day to end.
Eventually, it did. I got through it and moved forward, but that moment still left quite a few scars that took a long time to heal. After that day, I became much more of a shut-in. I stopped talking in class. I stopped trying to make friends. I basically shut myself off as much as possible, saying as little as I could to get through the day.
I'm not saying that moment was completely responsible for my poor social skills, which would carry on through high school where a terrible acne problem helped compound my situation. However, I do think it set the tone. It damaged my sense of self, both in terms of my gender and of the person I was growing into.
It took a long time and a lot of work, complete with the undying support of my friends and family, to recover from that moment. When I think back on it now, I feel like it has greater meaning at a time when masculinity is seen as inherently negative. Having had my masculinity attacked at one point, I understand how damaging it can be.
These days, it's not uncommon to hear people decry and demean men, as a whole. There have been women who advocated for the outright murder of men. They've been brushed off, not unlike how my teachers brushed off my discomfort on that fateful day. However, if a man even shows a hint of misogyny, they're outright vilified. Just ask Henry Cavill.
That gives the impression that it's okay to make a man feel emasculated, but you're an outright monster if you make a woman feel offended in any way. It's as though our gender determines how much compassion we get. That's not just unfair. That's unjust to an egregious extent.
I've since come to terms with what happened that day. I acknowledge that I was responsible for how parts of it played out, but there were also factors I couldn't control and it hurt me on a deeply personal level. I don't doubt for a second that plenty of men out there have found themselves in similar positions, feeling so low and utter unmasculine that it's downright traumatic.
Nobody deserves to feel that way, regardless of their gender. I hope that by sharing my experience, other men will feel comfortable sharing theirs as well. There may still be those who hear stories like this and roll their eyes, thinking a man's pain just cannot compare to that of a woman or someone who is transgender. To those people, I would say that pain is pain. It doesn't care about your gender. It still hurts all the same.