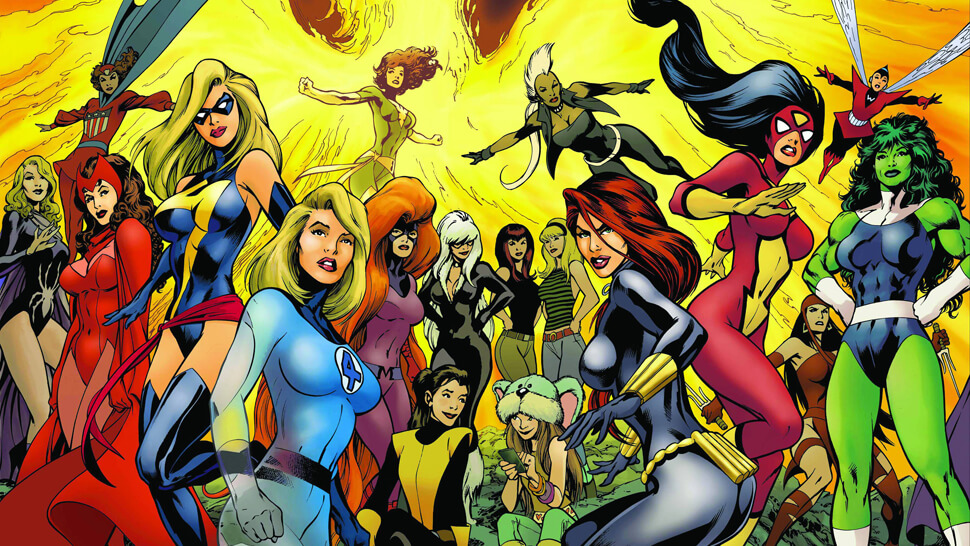 It's been a damn good week for female superheroes. Whether you're a man, woman, or something in between, it's hard to deny the historic significance of this past weekend. "Wonder Woman" is officially a hit. The glass ceiling for superhero movies is shattered. We can all finally lay the failures of "Catwoman" and "Elektra" to rest.
It's sad that it took over a decade to make another female superhero movie that succeeded, but good things are worth waiting for. Anyone still waiting for a decent Fantastic Four movie should take comfort in that.
For Wonder Woman, at least, the wait is over. She has proven that female superheroes can succeed. They can carry their own movie. The fact that Wonder Woman had to prove this in the first place is kind of asinine, but that's a trivial detail at this point. "Wonder Woman" succeeded and that doesn't just break the myth that female superheros can't succeed on their own. It opens the door for other female superheroes to shine.
As I write this, there is only one other female superhero besides Wonder Woman who is set to star in her own movie. That character is Carol "Captain Marvel" Danvers, whose movie is set for release in 2019. With Brie Larson having been cast, the movie is already in the works. Wonder Woman's success can only help.
Unlike Wonder Woman, though, Captain Marvel does not have the kind of iconic status as Wonder Woman. In fact, she only recently gained a surge in popularity when writer, Kelly Sue DeConnick, launched "Captain Marvel: In Pursuit Of Flight." This series, which any Wonder Woman fan would love, effectively revamped a character who had only ever been a secondary character in the Avengers.
Since that run, Captain Marvel has become the closest character Marvel has to Wonder Woman. As such, it makes perfect sense for her to get a solo movie, if only to keep up with DC.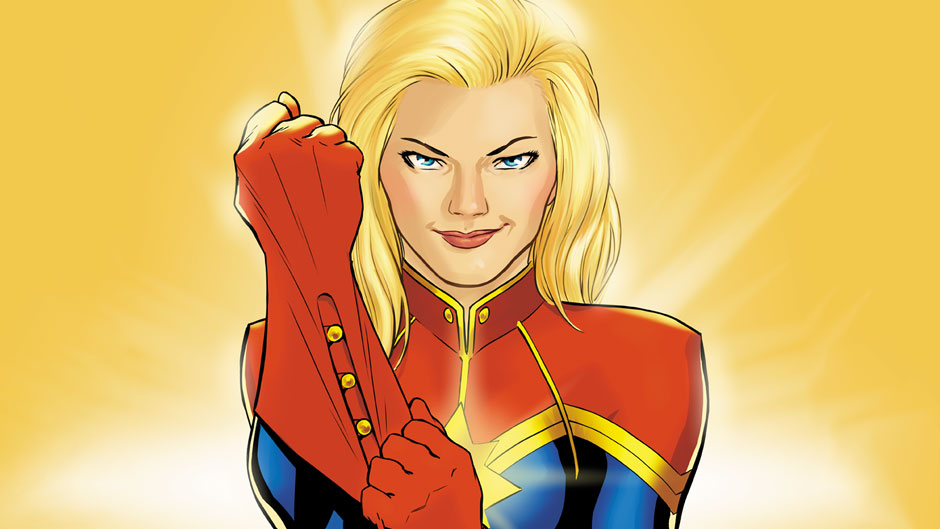 However, as excited as I am to see more female superheroes get their own movie, there aren't many others to look forward to. Earlier this year, Avengers director, Joss Whedon, announced that he was pursuing a "Batgirl" movie. As exciting as it sounds, though, this movie is tentative at best. With no release date or cast, this movie could languish in development hell, as Whedon's own Wonder Woman movie did in 2007.
With "Wonder Woman," the floodgates have been opened. There's a new avenue for pursuing big bucks with superhero movies and, seeing as how Hollywood values money over all else, we're likely to see plenty more female superhero movies in the future.
With that in mind, I'd like to offer my own wishlist of sorts. Wonder Woman is a great female hero and a pop culture icon in the highest degree, but she is far from alone. There's a wealth of great female heroes in the world of comics who would thrive in their own movie. Below is my personal list of female superheroes who I feel should get their own movie.
---
#1: Laura "X-23" Kinny
This one is, by far, the most obvious and logical. After the success of "Logan," in which X-23 was the breakout star, there's already a lot of buzz around this possibility. Both Dafne Keen, the actress who played her, and director James Mangold have expressed interest in pursuing an X-23 solo movie.
Given the performance we saw in "Logan," it would be foolish not to capitalize on X-23's breakout success. Hugh Jackman gave X-men fans 17 wonderful years as Wolverine. X-23 is in a perfect position to carry on the mantel. She already did so in the comics, adopting both the title and the costume of Wolverine. Why not do the same in the movies?
---
#2: Thor (Jane Foster)
This one might be the most controversial. Back in 2014, Marvel made a decision that still has some comic fans whining to this day. They made Thor unworthy of wielding his hammer, Mjolnir. Since the world still needed a Thor, Jane Foster stepped in and took up the mantle, which she's wielded effectively ever since.
Controversial or not, there's no denying the strength of the story that followed. Jane Foster had always been a supporting character for Thor. Putting her as the main lead was a bold, but powerful move. Jane isn't just some glorified arm-candy for any Chris Hemsworth look-alike, though. She's very much her own character.
In the comics, Jane was dying of cancer before she picked up the hammer. By becoming Thor, she's trying to make the most of whatever time she has left. That's a powerful struggle and a meaningful story, especially to anyone who has lost someone to cancer. Plus, being played by Natalie Portman can only help her cause.
---
#3: Black Canary
When most people think of DC's most iconic female heroes, they almost immediately think of Wonder Woman and rightfully so. She is, and likely always will be, the standard by which all female superheroes are measured.
That said, some female heroes make it a point to set themselves apart. That's what Black Canary does. Dinah Lance is not a demigod warrior like Wonder Woman. She's not a brooding vigilante like Batman either. She has her own set of superhuman abilities. She's a tough fighter who's gone toe-to-toe with some of the most capable fighters in the DC universe. She also looks damn sexy in fishnets.
In addition, Black Canary has a track record of sorts as a supporting character in "Arrow." Being a successful character in TV doesn't always translate well into movies, as Baywatch recently learned, but someone with Black Canary's skill and sex appeal can certainly make that transition.
---
#4: Starfire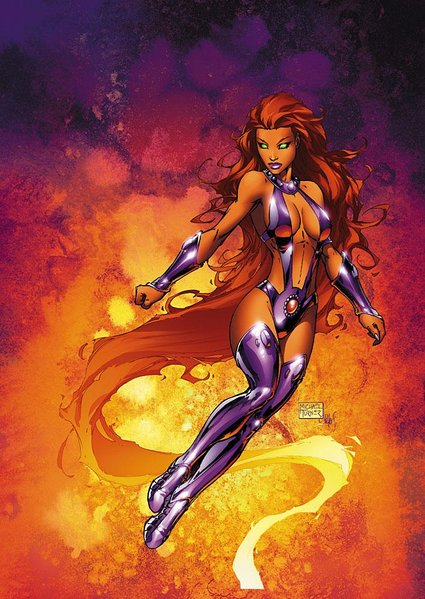 Admit it. You knew I was going to put her on this list. It was just a matter of how I'd be able to justify giving a solo movie to a female hero that is so comfortable with nudity. I went out of my way to praise Starfire as a sex-positive superhero, one whose open sexuality is both fun and heroic in its own unique way.
Now, I know this one would be a real stretch. However, the success of the "Deadpool" movie has given me hope that there is a future for R-rated, sex-positive superhero movies. It may take a while, given the recent trend in outrage over any female character that dares to be sexy. Remember, people made a big deal about Wonder Woman's armpits for crying out loud.
At some point, though, there will be a market for a female hero that just doesn't give a flying fuck about nudity. At some point, fans are going to get sick of being shamed for wanting to see a sexy female hero in a bikini. When that day comes, Starfire will be the perfect female superhero for a generation in need of a sex-positive icon.
---
#5: She-Hulk
To date, there have been two lackluster Hulk movies. In both cases, the story was fairly the same. You've got a man dealing with serious anger issues, struggling to function in a world that just keeps finding ways to piss him off. Most people are familiar with that story. Those same people, however, are less familiar with She-Hulk's story.
Jennifer "She-Hulk" Walters is not just a female version of the Hulk. If anything, she's a very different kind of Hulk. She's Bruce Banner's cousin who became the Hulk due to a blood transfusion. Unlike Bruce, she doesn't need to get angry to become big, strong, and green. She's pretty much stuck in her Hulk form.
That means she's more in control of her faculties, so much so that she manages to continue her work as a lawyer. That's right. This Hulk has a day job and it doesn't involve smashing. Now most lawyer-driven movies since "My Cousin Vinny" have had limited entertainment value. Add a big, strong, sexy green female hero to the mix and suddenly, there's a lot more value to go around.