We live in a controversial time within a controversial place surrounded by all sorts of high-tech tools that allow us to spread controversy in every direction. It may very well be the first time in human history where controversy of any kind has a chance to spread discord among large swaths of people with too much free time and a cell phone.
That can be a good and a bad thing in that it makes us more aware of the world outside our immediate surroundings. However, when it's a bad thing, it's bad for frustratingly insipid reasons. Lately, whenever those reasons involve beautiful women, the people who admire them, and sexism, it becomes even more frustrating.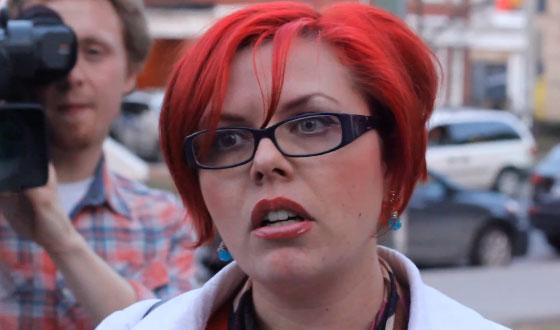 Like many other self-professed comic book fans, I've been eagerly following the news surrounding "Justice League." After the success of "Wonder Woman," this movie marks a huge step in the development of DC's evolving cinematic universe, which Warner Brothers is hoping will compete directly with the cinematic juggernaut known as the Marvel Cinematic Universe.
That kind of competition is bound to attract some controversy, if only from angry fans trash-talking each other about whether Wonder Woman could beat up Thor. Sometimes, that controversy is healthy. This is not one of those times.
Just days before the movie came out, this little incident sparked the wrong kind of controversy for all the wrong reasons. Unfortunately, it involves beautiful women in sexy attire. It's something that should be innately fun, enjoyable, and positive for everyone who isn't a celibate monk seeking to avoid temptation. Instead, it sparks Round 8,839,272,093 of another angry debate about gender and sexism.
Now, I'm as sick of these debates as everyone else. I'd much rather be focusing on enjoying this movie and seeing how it measures up to "Wonder Woman," but certain people just can't help themselves whenever they see an opportunity to evoke some fresh outrage.
This time, it has to do with how the Amazons are dressed. After their introduction in "Wonder Woman," which made for some truly wonderful moments, they're set to participate again in "Justice League." That should be a good thing. They're a tribe of powerful ancient warriors. Why shouldn't they participate in a battle to save the world?
That fact might as well be an afterthought for some people because apparently, they're not dressed appropriately. I must have missed a meeting because at some point, someone passed a rule that said you couldn't look sexy while saving the world. As an aspiring erotica/romance writer, I oppose such a rule with every fiber of my being.
Wherever it came from, it seems to be an issue now. There are real people who insist on making this a major issue, which requires them to ignore the fact that a tribe of badass warrior women is involved in the first place. Instead, they're just focusing on how they're dressed. Seriously, is this really worth that level of outrage?
Never mind the fact that warrior women kind of have to be really fit and being fit is a major factor in sex appeal. The fact that "Justice League" dares to offer that kind of sex appeal in any capacity is somehow an affront to women, feminism, and progress in the 21st century. If I could write that with more sarcasm, I would.
Before I go on too angry a rant, it's worth noting that this sort of thing stands in direct contract to Gal Gadot's own message that women should dress however the hell they want. It's also worth noting that one of the actresses, Brooke Ence, who plays one of the Amazons, did not see much controversy with the attire. In a USA Today interview, she said this:
As she recalls, not every warrior wore a two-piece, and "the girls on set, we never thought of (the new costumes) as a sexy version. It felt a little more glamorous, if anything, because we had bigger, beautiful hair, which I loved."

In fact, the CrossFit champion, who gets a heroic scene in the new movie, added, "I'm an athlete first, right? (Usually) I can't wear anything without someone commenting about my (muscular) body. So for me, it was actually really cool to be able to show it and not immediately feel masculine, but still very feminine."
By the actual words of a woman who actually wore that attire, she liked that sexy attire. She thought it was glamorous and showed off the body that she clearly worked so hard to sculpt. There's no hint, whatsoever, that she was forced to dress this way to appeal to horny men.
That implies, shockingly enough, that sometimes women want to dress sexy. It implies that it's okay to look sexy and it's okay for men to appreciate that. I even made a formal announcement about it last year. I guess some people didn't get the memo.
I'll try to limit the sarcasm from here on out, but this is the key factor in determining whether a controversy involving scantily-clad women even warrants controversy to begin with. This is not an old Carl's Junior ad or necessarily softcore standards utilized by Victoria's Secret. These are female characters in a movie that is trying to appeal to everyone, including men.
The women wearing that attire never claimed they were being exploited. There was no noticeable uptick in sex crimes as a result of this attire being worn. The only offense anyone took were those claiming to be offended on behalf of all women. Therein lies the problem, though.
If one of the actresses had come out and said they felt degraded by that attire, that would be one thing. If it came out that some asshole producer forced them to wear it after they'd objected, that would be quite another. Given the recent climate surrounding sexual exploitation, they probably would've had a lot of allies.
That didn't happen, though. Instead, those allies jumped the gun. They didn't wait to hear from the women wearing the sexy attire. They didn't even ask how they felt about wearing it. They just assumed, outright, that it was degrading, offensive, and sexist. That's not just arrogant and presumptuous. It's counterproductive because it turns allies in the fight against sexism into assholes.
In order to be offended for everyone, you have to assume everyone feels the same way you do. That's a flawed, egotistical, narcissistic assumption. That's exactly the kind of selfishness that Wonder Woman and Gal Gadot oppose with their emphasis on compassion and understanding. Anyone who feels as though they have to be offended for someone other than themselves is basically forcing unwarranted outrage.
This is the kind of thing that gives feminism, men's rights activists, and people who make excuses for being arrogant dicks a bad name. It's not that they react to something that's controversial. They have to either create it or bend it to fit their agenda. I guarantee that as I type this, there are countless debates going on about the merits of sexism, scantily clad women, and sex appeal that aren't making anyone horny.
That's not to say that scantily clad women are always positive. Even an aspiring erotica/romance writer understands there's a line between beauty and gratuity. There's nothing about the Amazons' attire that's so gratuitous that it should require someone's credit card number and a quick clearing of their browser history. The fact that it has been addressed by those who participated in it should be the end of the story.
Sadly, I suspect this won't be the end. Even after the outrage over this issue passes, there will be another. For reasons that I wish I didn't have to discuss, there will still be controversy every time a beautiful woman decides to show more skin than a priest, monk, or mullah deems appropriate.
Until we're all comfortable in our own skin, or find a way to upgrade our brains to avoid the outrage before it starts, I suspect these kinds of controversies will continue. Just remember that if it has to be forced by those not involved, it's not a controversy of merit. All it does is take away from those who just want to enjoy being sexy or admire those who are.