There are certain professions that go extinct and for perfectly valid reasons. Occupations like elevator operator, switchboard operators, and milkmen are all jobs that just don't have a place in the economy or society anymore. Technology and trends have rendered them unnecessary or obsolete.
For a small, but vocal contingent of regressive individuals with a low threshold for outrage, there's a particular occupation that they'd like to add to that list. That is the profession/hobby of cheerleading, specifically the kind that involves parading beautiful women in sexy attire so they can dance, shake pom-poms, and get a crowd excited. Hell, it's not like there's anything inherently appealing about that.
That last sentence was sarcasm, by the way. I want to make clear that, as both a man and an avid sports fan, I love cheerleaders. They embody so many wonderful concepts about the world. They combine sports, sex appeal, dancing, and excitement. They bring happiness, excitement, and spirit to an event. There is literally no downside.
Unfortunately, that regressive crowd who insist on seeing sexism, misogyny, and oppression at every corner sees none of that. They only see beautiful women being paraded around in sexy attire for horny men to gawk at. It doesn't matter if those women choose to do so or are paid to do. Beautiful women attracting the attention of horny men is seen as inherently oppressive to all women everywhere.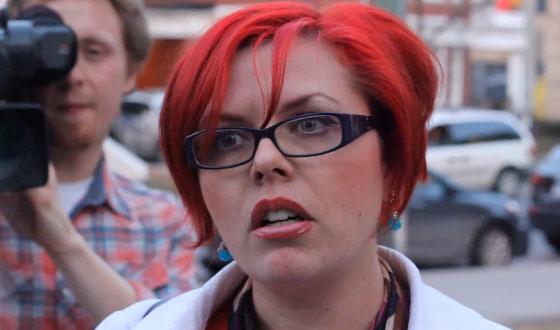 That was sarcasm too. I'm sorry if I'm using more than usual, but I find it's the best way to highlight the sheer absurdity of this attitude. However, it's an absurdity with serious implications because it reflects a growing trend. Now, in an era where it's suddenly scandalous to depict the female body in any sexual context, cheerleading is a growing target.
It's a target that has already taken a few hits. Earlier this year, Formula One Racing announced that it would no longer utilize grid girls, who are basically cheerleaders for racing. This act was cheered by the radical anti-sex feminist crowd. It was probably secretly cheered by priests, mullahs, and monks, as well. While it did inspire somewhat of a backlash, it hasn't stopped that same crowd from aiming at other targets.
More recently, NFL cheerleaders are in the spotlight. In terms of cheerleading, as a profession, this is basically going for the very top of the hierarchy. The NFL is for cheerleaders what the Pro Bowl is for NFL players. It's seen as the very pinnacle of the profession and it may be in danger.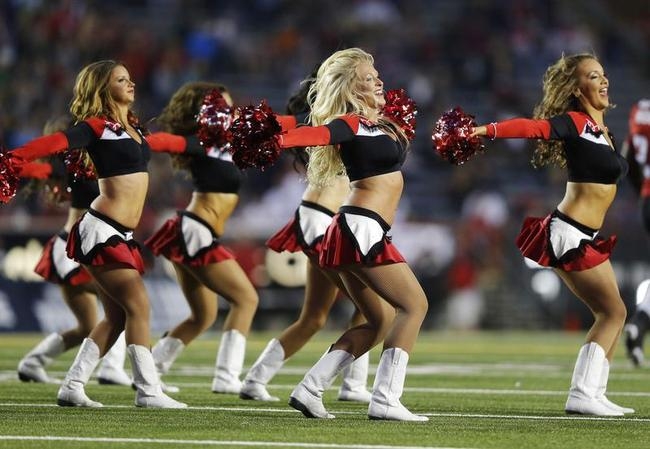 It hasn't helped that there have been some distressing scandals involving how some NFL cheerleaders are treated. The recent scandal involving the Washington Redskins cheerleading squad has only added more fuel to the outrage. Never mind that the facts of these scandals are limited and anecdotal, in some cases. It gives the regressive crowd everything they need to cry sexism and misogyny.
Now, none of this is to downplay some of the real issues surrounding cheerleading, as a profession. There are certainly issues with respect to how much cheerleaders are paid and how their lives are micromanaged. Those issues should be addressed and reformed. However, that's not the conversation anyone wants to have.
Instead, cheerleading is getting lumped into other outdated traditions like arranged marriages, virginity tests, and being forced to cover their ankles in public. It's not a profession or a passion that needs to be reformed and improved. It's something that needs to be outright purged from society.
That's not just an extreme reaction to a job that isn't even the most dangerous or the most prone to sex scandals. It's an attack on the very idea that beautiful, sexy women can and should be used to promote anything, be it a sports team or a fast food meal. The problem isn't how the job is unfairly managed. It's the job itself.
From the perspective of cheerleading's opponents, it objectifies the female body and commodifies female sexuality for the consumption of men. In an era where sexually harassing a woman is seen as the ultimate evil, whereas sexually abusing a man isn't nearly as outrageous, that's just unacceptable.
The attitudes of the women who seek this profession don't matter. The attitudes of the men who enjoy the sexiness and excitement that cheerleaders inspire especially don't matter. All that matters is that cheerleaders are too sexually stimulating to the masses and that's feeding a culture of misogyny and sexism. I wish that were sarcasm, but that's what these regressive people genuinely believe.
For them, undermining the freedom and agency of those who want to pursue cheerleading and those who want to admire cheerleaders is a price they're willing to pay. While some, like the Grid Girls, try to fight back, they're facing an uphill battle and it's one that cheerleaders might end up losing.
That's because these are exceedingly sensitive times. Just trying to inject reason and criticism into the movement against sexism is subject to irrational outrage. Matt Damon found that out the hard way. More and more, people are just avoiding the conversation altogether because it just keeps fueling more outrage.
The current dynamic is as simple as it is unfair. If you stand up for cheerleaders, then the regressive crowd can just claim you're a sexiest who wants to gawk at beautiful women. Even if you're a woman speaking on behalf of cheerleaders, your criticism can be cast aside because you're just brainwashed by the patriarchy and you're for the objectification of women.
Never mind the fact that the very concept of objectification is fundamentally flawed. Never mind the fact that that flawed concept is also prone to some pretty disturbing double standards. The protests against cheerleading is framed as a protest against sexism, misogyny, and patriarchal oppression. It doesn't matter how wrong or misguided that notion is. That's the perception and there's just no way to win that argument.
These days, being called a sexist is bad for business and for your profession. I believe the regressive crowd knows that, to some extent. They understand that the NFL is a business and one that has already been ravaged by negative press. Their success and their profits are dependent on their brand. If they see something as potentially damaging to their brand, then they're going to either get rid of it or downplay it.
I'm not good at predicting the future, but depending on how these recent cheerleading scandals play out, I suspect that the NFL might just slowly phase out cheerleaders, altogether. It's the path of least resistance. Keeping them around means keeping the outrage around. That's just more risk and frustration than it's worth.
It would be another major loss, one far bigger than the loss of the Grid Girls. However, as much as I love cheerleaders and the sex appeal they bring, I can totally understand why a major organization like the NFL would resort to such an extreme. By just removing cheerleaders, altogether, the crowd of regressive outrage will move onto their next crusade and, hopefully, leave them alone.
It's a scenario that nobody wins. If the NFL ends up eliminating cheerleaders, it won't be because they've seen the error of their ways and are now champions of women's empowerment. They're just protecting their brand. They're trying to stop the whining, an approach that only offers the illusion of progress and not actual progress.
Personally, I hope the NFL resists the outrage. The more ground we give to regressive attitudes, the more regressive our society becomes. This is a crowd that won't stop until everything that might potentially evoke sexual feelings or portray women in a sexy way is either eliminated or stigmatized.
As both a fan of all things sexy and an aspiring erotica/romance writer, that's not a world I want to live in. That's not a world that even other women want to live in, as the Grid Girls have shown. It's a boring, unsexy, downright dystopian world that's worth resisting and I hope there are plenty of cheerleaders, male and female alike, who will cheer on that effort.