In nearly every love story, the actual process of falling in love is the easy part. A man sees a beautiful woman. A woman see's a handsome man. A man see's another beautiful man or a woman see's another beautiful woman. Sexy romantic activities follow. People don't need much incentive or reason to fall in love is what I'm saying.
The real challenge, and the main struggle in those same love stories, is convincing someone else to love them back. It can be an all-encompassing, all-consuming struggle that inspires epic quests, blood feuds, and kinky fantasies of every kind, from the genuinely heart-warming to the downright disturbing.
In most stories, those elaborate efforts either pay off or make for the kind of Shakespearean tragedy that crushes the spirits of every high school English student for generations. Love stories have a special knack for hitting a broad spectrum of emotions, from the kind that makes us cry to the kind that makes us horny. That's a big part of their appeal and that's the kind of appeal I try to capture in my novels.
As epic as these love stories can be, on top of the sex appeal they inherently bring, there's one key element to love that's easy to overlook, but impossible to avoid. No matter who you or a character in a story falls in love with, you can't do much with that feeling if the person you love isn't receptive to it on some level. Even if they don't eventually love you back, you work under the assumption that they're open to love.
That's usually a pretty safe assumption. Between the novels I write, as well as the many other epic love stories that have been written, it's clear that humans are a very passionate species. We fall in love almost as often as we go to war for stupid reasons. It's literally hardwired into our brain.
However, it's that same wiring that makes love such an erratic, fleeting emotion. It's the primary reason why that, until recently, a marriage built around love was seen as unstable. That makes an unsexy bit of sense when you think about it. Given how easily we fall in love with others, or how horny we get after being with one person for a while, relying on love to hold a marriage together seems like a bold bet with long odds.
Granted, it's a beautiful thing when it pays off. However, as with any bet that has such high stakes, it's safe to assume that someone will try to cheat in order to change the odds. Why else would so many stories involve love potions, spells, and elaborate lies that blow up in someone's face?
While those kinds of manipulations can be dishonest, and more than a little creepy, it's also understandable. It's an unfair world full of unfeeling people who seem eager to crush your emotions, burn them to a crisp, and spit on the ashes. If there was a way to just nudge someone's emotions to be in line with your own, wouldn't you take it?
That leads to a distressing, but relevant question. It's part philosophical, part practical, and part ethically suspect. I know those are a lot of conflicting parts, but bear with me because it affects our love lives and our sex lives so it's pretty damn important. Here it is and feel free to take as much time as you need to contemplate it.
"Is a love that is conditioned, coerced, or magically conjured in someone any less sincere?"
I know what the knee-jerk reaction to that sort of question is. The idea that any kind of love that's forced is somehow sincere seems like something you shouldn't imply unless you're wearing a suit of adamantium armor. Most love stories built around forced love tends to either fall apart or turn into some twisted form of BDSM erotica. It can even show up in classic Disney movies, albeit indirectly.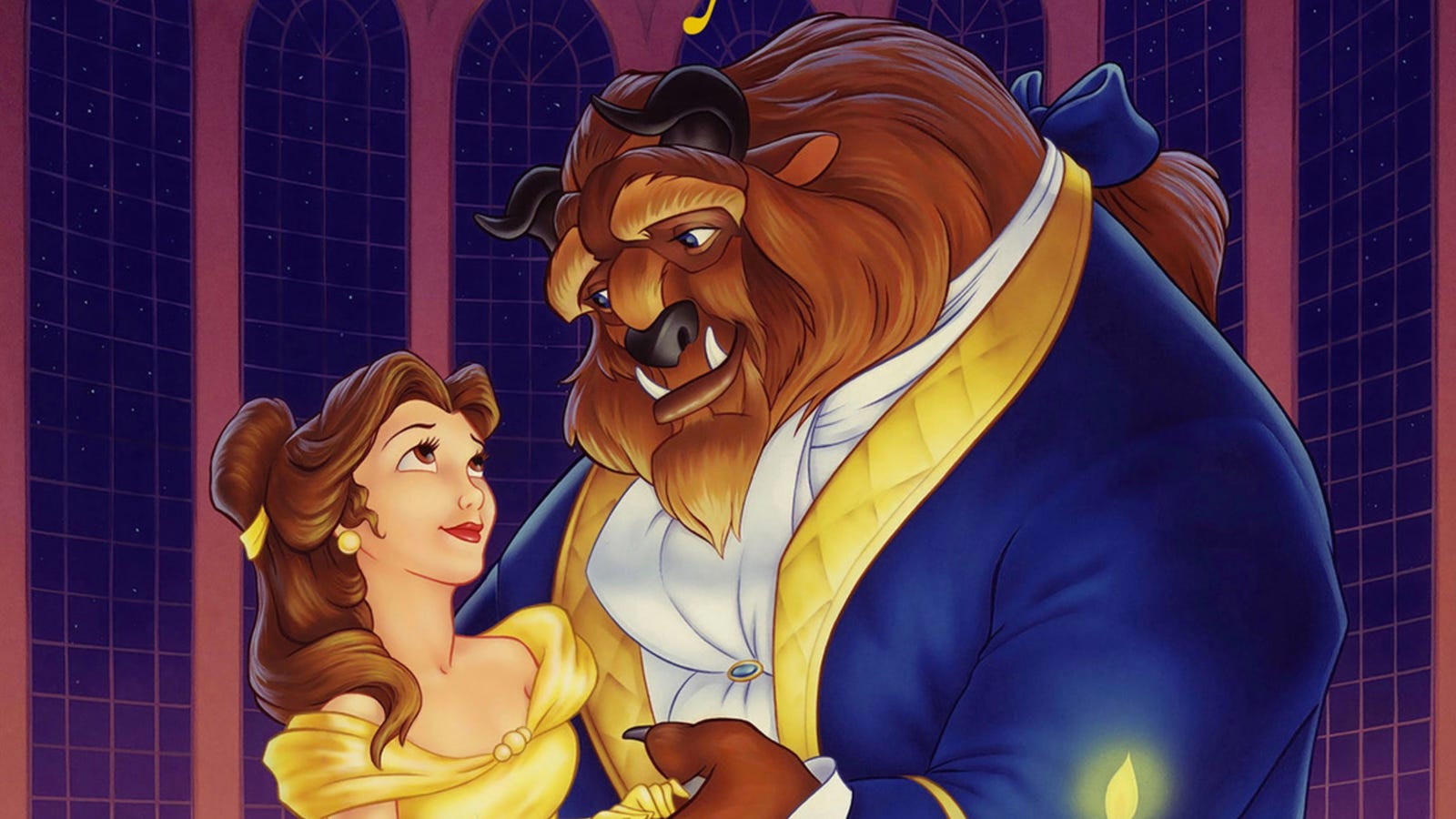 In a perfect world full of singing animals and naked supermodels, love would never have to be conditioned or coerced. Those in love would just need to follow the steps laid out in every John Hughes movie ever made and that's it. You'll win the love of whoever you desire.
Sadly, we know this isn't a perfect world. Animals don't sing. You have to pay to see naked supermodels. Love and heartache aren't always mutually exclusive either. Every other love song ever made is proof of that. So why shouldn't we entertain the thought that a magic love potion every now and then might be warranted?
The substance of this question was inspired, in part, by the post I did about the less pleasant details of Marvel's defacto Wonder Woman, Carol "Captain Marvel" Danvers. Early in her history, one of Carol Danvers' most defining stories came when she was manipulated by a powerful being named Marcus Immortus into falling in love with her.
Sure, he did it so he could impregnate her and be reborn before he died of accelerated aging, but his tactic worked. He did get Carol to fall in love with her and bear his child. It might be one of the most infamous Marvel stories that doesn't involve clones, time travel, or deals with the devil. Some go so far as to call it rape and that wouldn't be entirely wrong in certain jurisdictions.
That still doesn't change the actual results of Immortus' efforts. As much as asshole as he is, does that make Carol's emotions in the story any less real? From her perspective, does it really matter if the love she feels is forced, conditioned, or magically conjured? It's easy for anyone not in Carol's position to be disgusted by that kind of treachery. When you're in love, though, you tend not to care much for those kinds of details.
It has been well-documented in both science and any number of one night stands. Being in love is like a drug, one that induces a sense of euphoria on par with a cocaine binge with Led Zeppelin. Your brain, being the crude hunk of biomatter that it is, doesn't care about the circumstances. It loves to love. It wants to love. It doesn't give a wet fart where it comes from. When it happens, it lets us know how awesome it is.
It doesn't help that the brain is incredibly easy to fool. Con artists, street magicians, and used car salesmen all know this better than anyone. The brain, as wonderfully complex as it is, can be tricked and manipulated. If someone can evoke the right chemical cocktail in your cerebral cortex, it won't ask twice. It might not even ask once. If it checks all the right boxes, we'll get that same passionate rush.
It's a disturbing thought, but it's distressingly easy to imagine. Say, for instance, that someone conditioned another to love them the same way Marcus Immortus did with Carol Danvers. That person now loves them with all their heart. They don't know, nor do they care, how that love happened. They just feel it and that's all there is to it.
Now, imagine that same person living the rest of their life with that conditioned love. They never find out that it was forced or conjured within them. To them, it's as real as any genuine, non-coerced love that we've ever felt. They love someone and feel loved in return. They go to their graves having felt that love, experienced it, and cherished it with all their hearts.
While the idea of creating that kind of love seems distressing, requiring that someone has no respect whatsoever for someone else's individual autonomy, it does seem oddly pragmatic. It even seems like a win-win on some levels. One person gets the lover they want. The other gets to live a life immersed in the high that is love. Other than the guilt one person might feel for resorting to such tactics, it's not like anyone really suffers.
I don't bring this issue up to undermine the profound nature of love. As an aspiring erotica/romance writer, contemplating these things and asking these sometimes unsexy questions are just part of the job. Capturing the appeal of love in a novel is something I try to do with every story I write. I did my best with "Passion Relapse." I hope I succeed even more with "Rescued Hearts."
However, there's no denying the complexities of love and the passions behind it. They're not always pure. They're not always sexy either. Stories like that of Carol Danvers and Marcus Immortus highlight a fundamental tension, of sorts, within the nature of love. Our brains can't always tell the difference when a feeling is real or induced. At the end of the day, though, does that really matter? Isn't a feeling as powerful as love worth it? It's something to contemplate when scrutinizing love or telling sexy stories. As long as we remain such a passionate species, we'll keep seeking that feeling with our hearts, our genitals, and everything in between.