As a kid, I loved cartoons and comics. I think I've made my love of superhero comics abundantly clear on multiple occasions. However, I had other guilty pleasures as a kid that weren't as common. Among those pleasures were sitcoms.
I'm not just referring to the popular or iconic ones, either. There was a time in my life where I would literally watch any sitcom that happened to be on TV at the moment. It didn't matter if the premise was stupid. I still watched and I still enjoyed it. I certainly have my favorites. "Married With Children" and "Malcom in the Middle" are near the top of that list.
A big part of that love came from how I consumed them. My awesome mother also enjoyed sitcoms. I often watched them with her. She even let me watch sitcoms with themes that weren't exactly kid friendly. That didn't stop us from laughing hysterically at episodes of "Seinfeld" together. Those were good times.
As fun as they were, I also feel like I gleaned some less-than-helpful lessons from those shows. Unlike cartoons or kids shows, sitcoms involve real people who deal with real situations. I wasn't the smartest kid, but I knew a show that involved superheroes, killer robots, and talking turtles was wholly unrealistic. Most kids with functional brains know that.
Sitcoms were a bit trickier. When the people are real and the scenarios look real, your inexperienced can't always make sense of it. Even as an adult, the message of a sitcom can become muddled, even if it's not based on a ridiculous premise.
Since I probably watched more sitcoms as a kid than most people did as an adult, I think I've been exposed to those misguided messages more than most. As a result, I learned plenty of terrible life lessons that did not help when reality hit me with a few gut punches.
I'm not saying that sitcoms were the reasons for my problems, growing up. I don't blame the sitcoms themselves. I think that, in terms of the bigger picture, the themes of these shows tend to get complicated when it clashes with reality. In the same way fairy tales and porn create unrealistic expectations of romance and sex, sitcoms present false assumptions for making sense of the world.
What follows are five of those terrible lessons that I surmised from my excessive sitcom assumption. If you have other lessons you'd like to add, please share them in the comments. Some sitcoms tell better lessons than others, but these are some of the worst.
---
Terrible Lesson #1: All Great Romances Begin As Friendships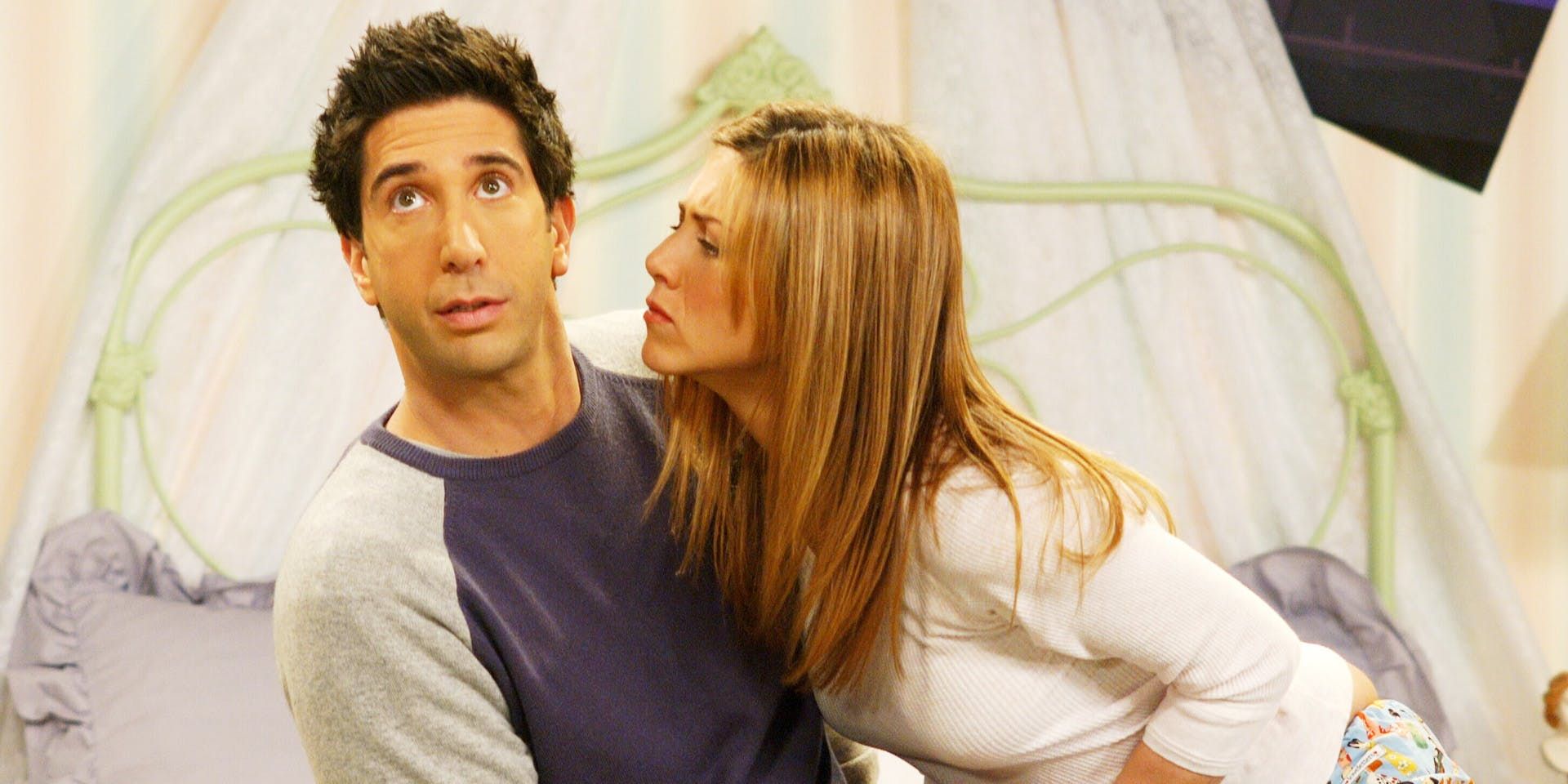 This lesson preyed off my inherent love of romance. While superhero comics offered plenty in terms of in-depth romance and melodrama, sitcoms were a bit more limited, thanks to their half-hour format. It was a tough, but not insurmountable limitation. Unfortunately, a great many sitcoms relied heavily on flawed, incomplete concepts of romance.
The most common involved romances that begin as friendships. Shows like "Friends" built almost every meaningful romance around this concept. While it wasn't the only sitcom that did this, it's by far the worst offender in sending the message that an epic romance starts with a great friendship.
While that makes for good TV, it's a very flawed approach in the real world. I'm not saying that being friends with someone can't lead to meaningful romance. It definitely can. However, shows like "Friends" give the impression that this is the only romance that has true depth. Every other romance is just flat and uninspiring, by comparison.
In the real world, seeking friendship is a good thing, but using that as a pre-cursor to romance can come off as deceitful. Sometimes, a person wants a friend more than a love interest and if that's the only reason you're friends with them, then that just comes off as insincere and a little creepy.
That's not to say that sitcoms don't contain meaningful romance lessons. This just isn't one of them.
---
Terrible Lesson #2: Everyone Always Has Ulterior Motives
Chief among the hallmarks of sitcoms are the conflicting motivations of the characters involved. Whether it's Charlie Harper trying to hook up with a new woman in "Two and a Half Men" or Kelly Bundy trying to win a modeling gig in "Married With Children," those motivations are rarely that complicated. The only conflict arises when they encounter others whose interests aren't in line with theirs.
In a half-hour sitcom, there's little room for characters whose agenda has nothing to do with that of the main characters. Unlike real life, everyone around these characters is either looking to help or thwart their efforts. There's rarely anyone who just wants to live their life and doesn't care if someone like Kelly Bundy gets a modeling gig for a pest control company.
While that makes logistical sense within the context of a sitcom, it has some nasty implications for the real world. It further fosters a mentality that anyone who isn't helping you is actively opposing you. That us versus them mentality already brings out the worst in people, both in the real and fictional world.
At least in the fictional world, that mentality is somewhat justified. It often is the case that the people around you, including close friends and family, have ulterior motives. In many sitcoms, close family members are the ones who screw you over the worst. It's not a healthy approach to dealing with the world. If you can't trust your family, then who can you trust?
---
Terrible Lesson #3: Every Authority Figure Conspires Against You
When it comes to villains or antagonists, there isn't much room for nuance in sitcoms. You're not going to find a Walter White within those constraints. Most of the time, the bad guys in a story are painfully obvious. That, in and of itself, isn't too big a problem. Villains don't have to be complex to work, even in a sitcom.
However, if a sitcom does have a villain of any kind, it's almost guaranteed to be an authority figure. They can be a parent, a teacher, or an older sibling. If they have even a shred of authority, no matter how arbitrary, you can assume they're going to oppose the protagonists in some form or another.
Whether it's Red Foreman clamping down on the pot smoking in "That 70s Show" or Lois being a tyrannical mom in "Malcom in the Middle," the authority figures are always the problem. There's really not much to their villainy. They exist solely to prevent the main characters from having fun and achieving their goals.
Now, I'm not going to claim authority figures can't be corrupt. There are real cases of authority figures acting like real villains. There are also cases in which authority figures do genuine good. Whether it's the leader of a country or the chief of a police unit, it is possible for someone to wield authority over others and not be an asshole.
If your understanding of authority comes solely from sitcoms, then that's like claiming pigs can do algebra. It's not just that power corrupts. In sitcoms, any kind of power corrupts and it does so completely. It's as simplistic as it is absurd. In reality, there are authority figures worthy of respect and sitcoms seem to go out of their way to avoid that point.
---
Terrible Lesson #4: There's Never A Reason For Someone Being A Bully
In the same way sitcoms present a simplistic view of authority and villains, they take an equally bland approach when it comes to villains. For the most part, bullies in sitcoms aren't characters. They might as well be robots programmed to insult, denigrate, or annoy the main characters at every turn. There's no deeper motivation beyond that. They're just mean, unrepentant assholes.
Characters like Libby Chessler in "Sabrina The Teenage Witch" and Harley Keener in "Boy Meets World" don't exist to give depth to a sitcom. As bullies, they're function is to present obstacles and setbacks for others. Giving them a reason for being a bully, be it a personality disorder or past trauma, would hinder their ability to achieve that function.
While this makes sense in the context of plotting a sitcom, it grossly simplifies the concept of bullying. When it happens in the real world, it's nothing like what we see in a sitcom. I know this because I dealt with bullies in my childhood. It did not play out like any sitcom I ever saw.
Bullies aren't robots fueled by the whimpering cries of their victims. They are human beings too and while few will sympathize with them, few people are born bullies. They may not even see themselves as one. There are some deeper complexities to the mental makeup of a bully and sitcoms pretend those complexities don't against.
Granted, it's difficult for a half-hour TV show to explore and flesh out the personality of a bully. It's considerably easier to make them an unlikable asshole who helps glorify the main characters. As a result, it's easy to see bullies as blunt instruments rather than people you need to deal with in your day-to-day life. In such a complicated world full of complicated people, it's bound to cause problems beyond losing lunch money.
---
Terrible Lesson #5: Hard Work Is For Suckers
Let's not lie to ourselves. Growing up, we tend not to appreciate hard work. Most of us go out of our way to avoid it or when we can't, we take the path of least resistance. Many sitcoms reflect this sentiment. They certainly aren't the reason why people avoid hard work. That inclination existed long before sitcoms, but they do take it to extremes that can be both hilarious and asinine.
In the world of sitcoms, hard work is tantamount to waterboarding. From Lucy standing on an assembly line in "I Love Lucy" to the over-the-top slacker behavior that plays out in "Workaholics," hard work is only a step down from bullies. It's something every major character either avoids or gets crushed by.
Sitcoms build entire plots around characters looking for a way to get out of hard work. Francis in "Malcom in the Middle" is the personification of this struggle. He once spent an entire episode willingly distracting himself from an overdue history assignment. While characters like him often pay a price for their slacking, it's rarely a worse alternative than hard work.
In the world of sitcoms, you only work hard if you have your dream job. Since most people don't get their dream job, hard work is basically tantamount to defeat. That's the main take-away from sitcoms. Anyone with just a small amount of life experience knows how flawed that is.
Even when I was working a part-time job in high school, I learned the value of hard work very quickly. It's a means to an end. It's something that, when done right, gives you a sense of accomplishment. While we all can't approach it with the same passion as Hank Hill, it does have value and sitcoms would have you believe that value doesn't exist.
---
I still enjoy sitcoms. I still watch them regularly when there aren't superhero movies or TV shows to see. While they can be funny and entertaining, they can also present a very flawed concept of life, people, and how to handle it. There are a lot of bad lessons to be learned from even great sitcoms, but if they make us a laugh, then I say that's a price worth paying.