These are exciting times for fans of Marvel and superhero movies. We thought we had reached a high point in 2012 when "The Avengers" came out. Then, we reached an even higher point this year with "Avengers: Infinity War." Between raising the bar for superhero movies as a whole and generating billions at the box office, it seems impossible that Marvel could ascend any higher.
Well, Marvel Studios treat the impossible the same way the Hulk treats puny gods. They made Ant Man a successful movie franchise. They turned an obscure comic book featuring a talking raccoon into a multi-billion dollar phenomenon. At this point, doing the impossible is just another day at the office for Marvel and their Disney overlords.
In wake of the recent Disney/Fox merger, Kevin Feige and the brain trust at Marvel Studios will have even more tools with which to raise the bar. Even if they're just running up the score at this point compared to the competition, there's still plenty of room to grow now that they've got the entire mythos of the X-men and the Fantastic Four to work with.
This is already set to happen. Bob Iger himself has already indicated that there are plans to integrate the X-men and Fantastic Four into the MCU. How Marvel Studios will go about this is anyone's guess and plenty of people have been sharing their guesses. I've tried to resist the temptation, but being a lifelong X-men fan and a lover of superhero movies in general, my restraint only goes so far.
However, I don't want to wildly speculate or push an elaborate fan theory. Again, more than a few people have already done that. Instead, I'd like to do something a bit more generalized. Similar to my other articles on how not to screw up certain movies, I want to provide a guide of sorts.
I'm not going to get into specifics. Kevin Feige and a host of other people way smarter than me or anyone else on the internet are perfectly capable of handling those. Being a devout X-men fan, though, I feel like I can offer some basic pointers on what to do and what to avoid in bringing mutants into the MCU.
I think the X-men need that more than the Fantastic Four, at this point. Unlike Marvel's First Family, the X-men entering the MCU will have far greater implications and not just because the last "Fantastic Four" movie almost killed the franchise. Mutants showing up in the MCU changes everything from what defines a superhero to how the physics of that universe operate.
At the same time, the X-men embody a particular theme, one that was relevant in 1963 when they first appeared, but has become relevant in entirely new ways in the 21st century. The last 18 years of X-men movies have tried to capture those themes, some being more successful than others. For the X-men to work in the MCU, it needs to capture those themes and get the characters right after Hugh Jackman set such a high bar.
Yes, it's a daunting challenge, but one that Marvel Studios and their Disney overlords are more than equipped to handle. To achieve that success, and all the billions that come with it, here's what I think they should pursue and what I think they should avoid.
---
Do: Tie The Events Of "Avengers: Infinity War" To Mutants (But Only Indirectly)
This is already part of the wild speculation surrounding "Avengers: Infinity War." It would make sense to some degree, having Thanos' universe-shaking actions lead directly to the creation and introduction of mutants in the MCU. However, I think having a direct link might undercut both the X-men and ultimate resolution of "Avengers 4."
That's why it would work better for both franchises if the link was indirect, at most. Part of the appeal of the MCU is that there are connections everywhere, but most of those connections are fairly loose. Sure, Dr. Strange will get a mention in "Captain America: The Winter Soldier," but the movie doesn't center around setting up another franchise.
Ideally, the X-men would follow the same approach. Perhaps Nick Fury mentions some strange genetic anomalies popping up. Perhaps Bruce Banner or Black Widow mentions rumors of other living weapons, which could be a reference for Weapon X. Let those small hints establish that mutants exist, but save the particulars for an actual X-men movie.
---
Avoid: Having Mutants Appear Without Explaining Their Absence
This is probably the most daunting challenge for Marvel Studios to date, explaining how mutants exist in the MCU and why they've been absent thus far. Most people with an internet connection know why the MCU could never mention the X-men. Their movie rights were owned by another studio.
Just because Disney owns Fox now doesn't mean that mutants can just suddenly appear. It's not like magic in "Dr. Strange" or the Asgardians in "Thor." These forces could operate under the radar, independently, and on a small scale. Mutants, by their very nature, cannot act like that.
The most defining theme of mutants, as they exist in Marvel, is that they're random. They manifest all over the world in every major human population, regardless of geography, culture, language, or ethnicity. That's not something that can just be ignored while aliens invade New York or killer robots invade Sokovia.
At the very least, an X-men movie in the MCU needs to establish a valid reason for why they've been absent. Moreover, it can't just be the result of experiments or mad science, which was done in Marvel's now-defunct Ultimate line comics and is way too similar to the Inhumans, whose TV show failed miserably.
Luckily for Marvel and Disney, there's already an established way to do this and it came from an underrated cartoon called "X-men Evolution." In that world, mutants are there, but their existence is kept secret by Charles Xavier. The events of "The Avengers" could give them even more reasons for keeping that secret and the whole movie could be built around mutants finally coming out.
Considering how mutants have often been used to symbolize the struggle of minorities, I think that's both appropriate and compelling.
---
Do: Make The First Team Of X-men Young And Idealistic
The early X-men movies were a lot of things. Upbeat wasn't one of them. The original "X-men" trilogy was very serious, full of brooding and tension, even among the younger characters. That worked for the early 2000s when superhero movies needed to get serious after the "Batman and Robin" fiasco. It won't work in this current era.
The original X-men were teenagers when they first donned their costumes. They weren't hardened soldiers like Captain America. They were lovably idealistic in pursuing Charles Xavier's dream, believing they could be the ones that change the world. Unlike most teenagers armed only with a cell phone and no adult baggage, they have the powers to actually achieve it.
The heroes in "The Avengers" already provided plenty of jaded adult perspectives. The X-men can offer the youthful, idealistic perspective that's so endearing, but so easy to undermine. That's how the X-men started in the comics and that's how they'll thrive in the MCU.
---
Avoid: Making Wolverine The Center Of Everything
This is a caveat that's just as relevant today as it was in the early 2000s when the "X-men" movies first came out. Now, I love Wolverine as much as the next X-men fan, but he is not the center of the X-men's world. As lovable as Hugh Jackman is, the world of X-men cannot and should not be defined by all things Wolverine.
I would even go so far as to keep Wolverine out of the first X-men movie that takes place in the MCU. Establish the team before bringing him into the picture because it's inevitable that he'll command a lot of energy. If anything, Wolverine should get his own solo movie before he meets the X-men. Having held down three movies, it wouldn't be that much of a stretch.
Wolverine is a great character, but he can't be the main driving force of the X-men again. He already was with the original "X-men" movies and the MCU doesn't need to follow that path again. Let Wolverine thrive on his own. Let the X-men thrive on their own. If they can complement one another along the way, then everybody wins.
---
Do: Highlight What Makes Mutants Different From Other Super-powered Beings
This is something that even the comics don't do particularly well. Within that world, mutants exist alongside all types of heroes, from gamma-powered hulks to inter-dimensional refugees to Superman rip-offs. However, mutants are still hated and feared for being different.
The reasons for that are many, but poorly fleshed out. Unlike the Inhumans or unlucky teenagers who get bit by a spider, mutants are random. They're born with their powers and they can't avoid them. Being a mutant is like being a particular race. You can't change what you are. That's exactly what makes mutants both different and disconcerting for the public.
We already saw in "Captain America: Civil War" that the governments of the world are quite anxious about controlling super-powered beings. Add mutants to the mix and the potential for conflict is even greater. The foundation is there. The X-men just have to build on it.
---
Avoid: Making The Hatred And Mistrust Of Mutants Seem Contrived
This plays directly into my last point, but there's a reason it's worth highlighting. Like the comics, the MCU already has plenty of super-powered, super-capable beings that governments and average people rightly fear. There are legitimate reasons for that fear. Most people wouldn't trust Elon Musk with a suit of armor. Why should they trust Tony Stark?
Fear and hatred of mutants is the primary driving force of conflict in the X-men. It's also the primary motivator for characters like Magneto. That fear and hatred has to be different than the other logistical concerns that played out in "Captain America: Civil War."
Dealing with mutants can't just be about holding them accountable through some international treaty. Mutants are a lot more chaotic because they're random and not every mutant seeks to be a superhero, which is part of why Charles Xavier formed a school in the first place.
The measures in the MCU, as well as the logic behind them, need to be different. At a time when people being detained is a hot-button issue, the X-men have could be extra relevant.
---
Do: Establish Minor, But Relevant Links To Other MCU Characters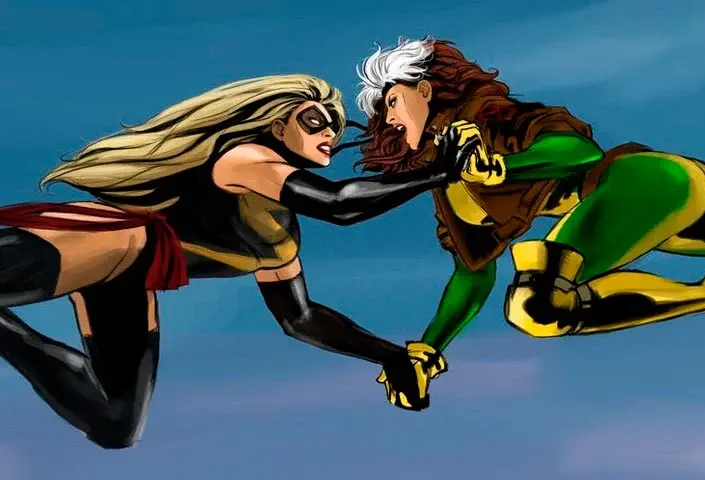 A big part of the appeal in the MCU is how everything seems connected. Captain America has links to Tony Stark's father, Howard. Spider-Man has a close link to Iron Man, as well. "Thor: Ragnarok" established some ties with Dr. Strange. "Guardians of the Galaxy" created ties with Thanos that later played out in "Avengers: Infinity War."
These kinds of links help make the MCU the box office powerhouse that it is and those links should continue in X-men. Again, the foundation is there. Carol Danvers, who is set to appear in "Captain Marvel," already has close ties to the X-men in the comics. Wolverine even had close ties to Captain America during World War II.  Storm also has a documented, but flawed history with Black Panther.
How these links emerge depends heavily on how Marvel Studios decides to bring the X-men into the MCU. If they shake up reality or tweak the timelines, then there will be opportunities to establish these links. If they opt for something less messy, then they can just as easily focus on setting new links for future movies. Either way works, provided it's done right.
---
Avoid: Creating Unnecessary Rivalries Or Conflicts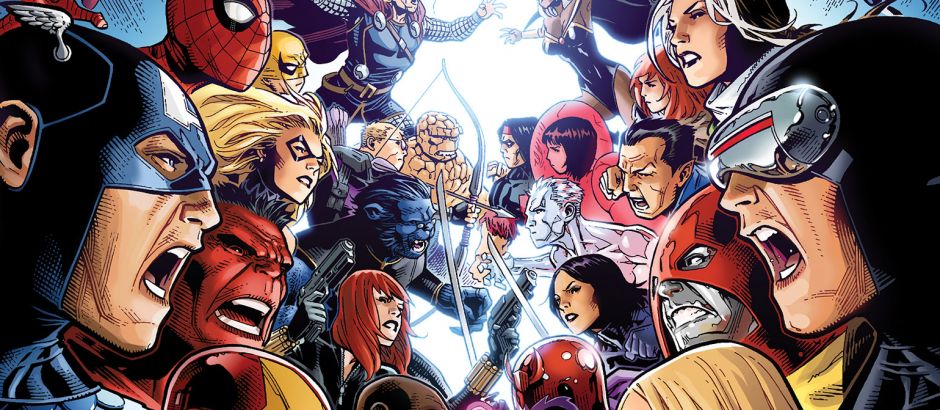 This is something that could very well happen if those connections I mentioned earlier aren't done particularly well. I know it will be tempting for Marvel Studios to pursue a big "Avengers vs. X-men" event like the one that played out in the comics. Personally, I think that would be a mistake and not just because "Captain America: Civil War" already played that idea out.
Superheroes fighting other superheroes can be compelling, but it's easy to overdo. It also has a nasty tendency to bring out the worst in all the characters involved. That has happened more than once in the comics, especially recently. Whenever heroes fight each other, nobody really comes off as heroes and that's not a healthy way to develop quality characters. It just makes them seem petty.
The X-men already have a lengthy list of quality villains beyond Magneto. The original trilogy did a poor job of utilizing them. The MCU has already dealt with a significant villain problems in the past, but has since raised the bar with characters like Thanos and Erik Killmonger. Before the X-men start butting heads with the Avengers, let them clash with the likes of Sinister and Mastermold first.
---
Do: Let Ryan Reynolds Continue Being Deadpool
Does this really need an explanation? Deadpool is awesome. Ryan Reynolds is lovable, talented, and charismatic. It's not broke so don't try to fix it. Just let Deadpool be Deadpool and let the money roll in.