What is love? Can we ask that question without referencing to a one-hit wonder R&B song from 1993? I think it's a question worth asking and one people have been asking since the dawn of our species. Many men who are way smarter than I'll ever be have tried to answer this question. Some have offered revealing insights. Others just use it as an excuse to whine about a cheating spouse.
Then, there's Rick Sanchez. I know that by saying that name, I've completely altered the tone of this topic. I could've easily spent the next several paragraphs breaking down how the smartest men in history view love and how that understanding reveals itself in our modern concept of romance. For now, I'd rather scrutinize love from the perspective of a hard-drinking, brutally honest, nihilistic cartoon character from Adult Swim.
Make no mistake. I'm not just using this as another excuse to talk about "Rick and Morty," although I wouldn't blame anyone for thinking that. I really do think characters like Rick Sanchez have something to teach us on the topic of love. Being an admitted romantic and aspiring erotica/romance writer, I believe those lessons are worth heeding.
On paper, Rick Sanchez is the last person most would go to for insights into love. From the first scene in the first episode, he establishes himself as an overly-cynical, high-functioning alcoholic who may or may not be okay with blowing up the world for the sake of a fresh start. To say he's not the romantic type would be like saying Jerry needs help with his golf game.
However, Rick does demonstrate throughout the show that he has a capacity for love. He has even had a few moments where he has shown genuine heart. There's an odd mix of eccentricity and complexity to Rick's behavior. That's part of what makes him such an endearing character and why he resonates so much with an emerging generation.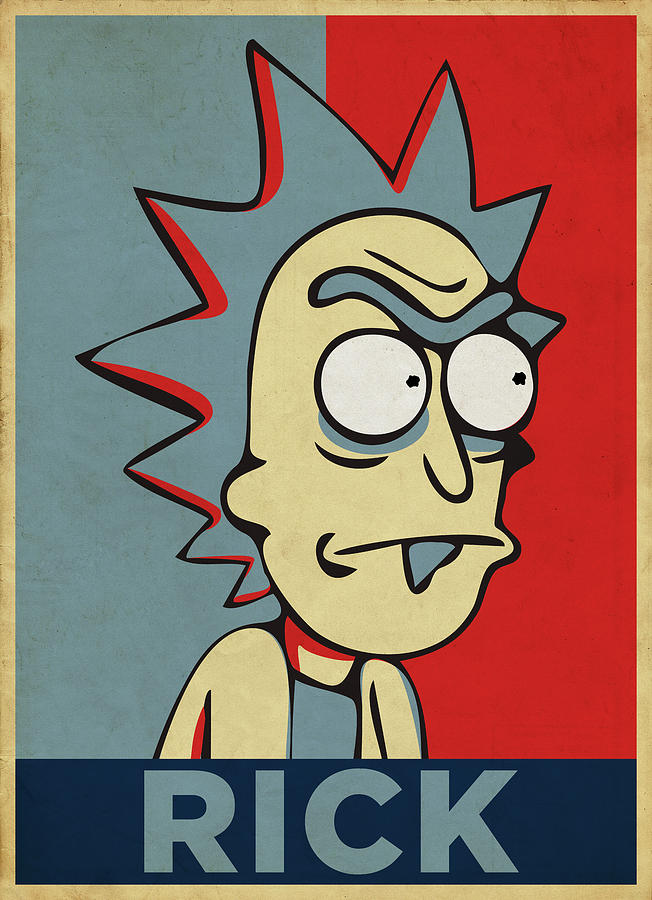 From all that chaos, though, there are insights worth noting. "Rick and Morty" may go heavy with nihilism and moments of existential crisis, but it doesn't avoid the impact of love. Whether it's Morty constantly trying to get with Jessica or the constant upheavals in Beth and Jerry's marriage, love is an underlying factor throughout the show.
This is despite the fact that Rick is pretty overt about his feelings on love. In "Rick Potion #9," the sixth episode of the first season, he gives his clearest, most quote-worthy opinion on love.
"Listen, Morty, I hate to break it to you but what people call 'love' is just a chemical reaction that compels animals to breed. It hits hard, Morty, then it slowly fades, leaving you stranded in a failing marriage. I did it. Your parents are gonna do it. Break the cycle, Morty. Rise above. Focus on science."
That sounds pretty jaded, to say the least. It's perfectly fitting with Rick's misanthropic mentality. However, there is a context here and one that's fairly subtle, as things tend to be in the world of "Rick and Morty."
Part of that context is Rick's family situation. Beyond being a drunk and an eccentric mad scientist, he also has a family. It's not just his daughter and two grandkids, either. He mentions in his cynical musings that he'd fallen in love and gotten married at one point.
That, alone, has some pretty profound implications. It shows that even the smartest, most capable man in the multiverse cannot avoid the impact of love. Keep in mind, this is a man who travels the multiverse on a whim, defeats Thanos-level super-villains while drunk, and understands how meaningless everything is in the grand scheme of things.
Despite all that, Rick Sanchez still fell in love. He still got married. That, in and of itself, shows the power of love better than any Huey Lewis song. While the show hasn't revealed much about his former wife, Diane, it does establish an important fact. Rick is capable of love, even when he sees it as just a confluence of brain chemicals.
The show goes onto to reveal that Rick is still influenced by love, despite this reductionist understanding of it. The most comprehensive example comes in Season 2, Episode 3, "Auto Erotic Assimilation." In many ways, this episode helps convey the most meaningful lesson in love that any animated series has ever attempted.
In the episode, Rick catches up with an old girlfriend, who happens to be an alien hive mind named Unity. If that sounds weird, even by "Rick and Morty" standards, trust me when I say it doesn't crack the top ten. The fact that Unity is a hive mind is part of why the insights are so unique and impactful.
Throughout the episode, we learn about the particulars of Rick and Unity's relationship. Unity establishes herself as one of the few beings in the multiverse who can keep up with Rick's eccentricities. If anything, she has to be a hive mind in order to do so, as evidenced by Rick's elaborately kinky requests.
In this context, Unity is the ultimate manifestation of supportive lover. She can literally do anything and be anywhere because she has the collective resources of an entire planet at her disposal. She's more capable than a shape-shifter like Mystique or even an advanced sex robot.
If she wants to make love as a beautiful, buxom blond right out of a Playboy centerfold, she can do that. If she wants to do it as a greasy-haired, middle-aged man with a hairy back and bad breath, she can do that too. She can be two people, ten people, or as many people as she wants to be to love Rick and express that love however they want.
This breaks down, however, when Unity's efforts to pursue that romance with Rick ends up straining her ability to maintain her hive mind. It gets so strenuous, at one point, that it leads to a nipple-driven race war on the planet. Again, this is pretty standard in terms of weirdness for "Rick and Morty."
The implications of this breakdown are serious and I'm not referring to the nipple-driven race war. Logistically speaking, Rick and Unity had everything they needed to make their relationship work. They had unlimited resources and unlimited opportunities for intimacy, decadence, and everything in between. In exercising that, though, their relationship devolved into an ongoing spiral of self-destruction.
There was clear, unambiguous love between Rick and Unity. However, the act of being together proved toxic to both of them. Unity couldn't be with Rick without losing herself, literally and figuratively. Rick couldn't be with Unity without descending into a spiral of debauchery. Even if the love is there, embracing it leads to both of them getting hurt.
This made for one of the most dramatic and emotional moments of the show, one that reveals just how much Rick loved Unity. After she leaves him, it really hits him on an emotional level, so much so that he nearly kills himself. Remember, this is a man who said love is nothing more than a chemical reaction in the brain.
The pain in that moment, though, belabors a much larger point about love and being with someone. Just loving someone is easy. As Rick says, it's just a chemical reaction in your brain. It's something that can happen to anyone, even the smartest man in the multiverse.
However, being with someone and expressing the full spectrum of love involves much more than convergent brain chemistry. For some people, love can be downright destructive. If pursuing love means undermining your sense of being, as happened with Unity, then that's a sign that the relationship isn't tenable.
It's tragic, but unavoidable. You can love someone with all your heart, but not be capable of having a functional relationship. It's a harsh reality, one that's perfectly in line with the nihilistic subtext in "Rick and Morty." At the same time, though, there's a less dire lesson to be learned.
Even if love is just a brain function that helps propogate the species, it has the power to affect us in the best and worst of ways. It can lead us to the greatest of joys, as Rick and Unity experienced for a brief time. It can also lead us to the worst of sorrows. Few other brain functions can make that claim.
That wide range of experiences are a powerful mechanism for finding meaning in a meaningless universe. Rick Sanchez doesn't avoid the pain in those experiences and he doesn't hesitate to pursue the joys, often to a reckless degree. Finding meaning in this universe is hard enough, but love can do plenty to carry us forward. You don't have to be a Rick-level genius to appreciate that, although that's probably a good thing.