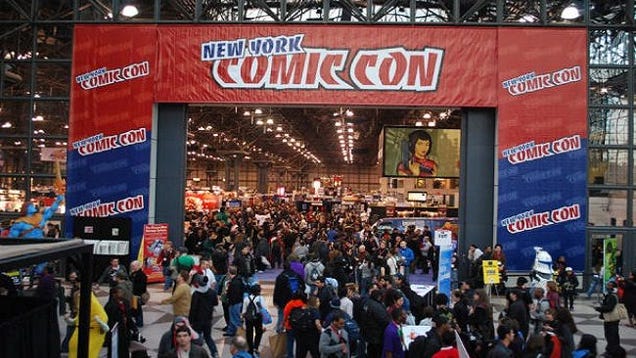 Just want to make a quick announcement to anyone curious about where I venture when I'm not writing about overtly sexy topics or writing books about said topics. Today is a very special day for guys like me and by guys like me, I mean comic book fans.
I love talking about comics on this blog, including the subtle connections to BDSM, sex-positive superheros, and their ability to depict a balanced romance. So it should come as no surprise to anybody that I make a big fucking deal about the New York Comic Con. It's taking place this year at the Jacob Javits Center in New York City, a city I spent some time in earlier this year. Well, I'm going back to attend this most holy of festivals to comic fans everywhere!
I only have a day pass, which is all I could get, but I intend to make the most of it. New York Comic Con brings out so many colorful characters and so many passionate fans. I look forward to sharing that passion today and hope it inspires me for more sexy discussions/novels for the coming year. As we comic nerds love to say, excelsior!