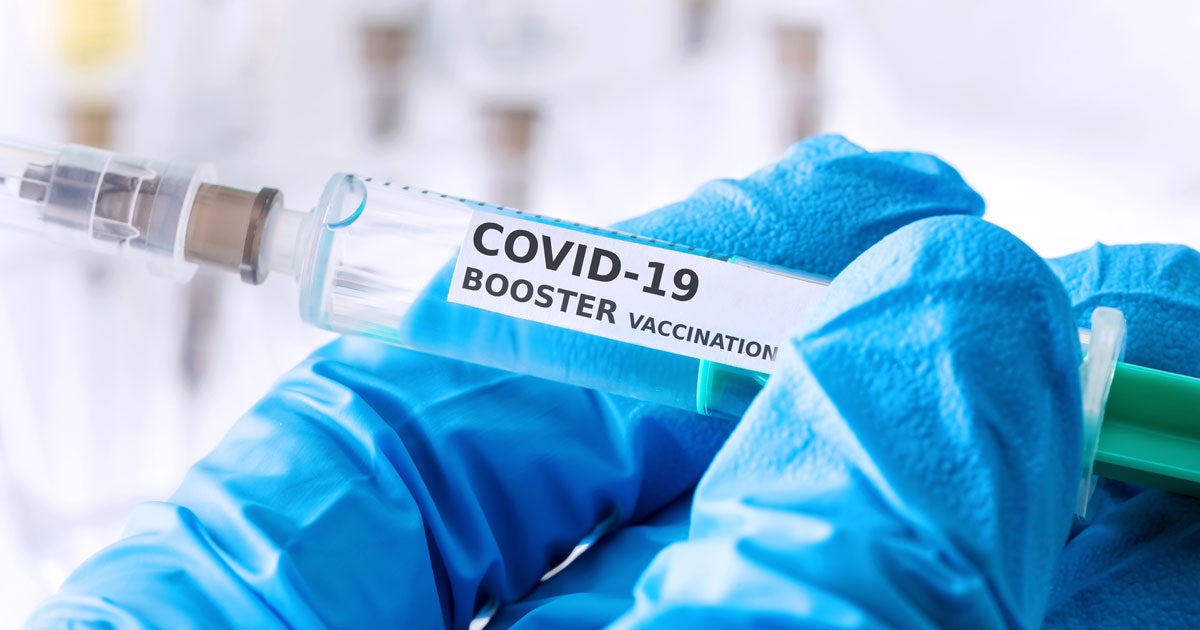 I know it's been a while since I talked about the ongoing COVID-19 pandemic. In general, I've avoided it, but not because I think it's over or that it isn't a problem. It definitely is. If anyone out there claims the pandemic is over, they're lying to you. It's still happening. It's still killing people and it'll likely kill a lot more people in the coming years, thanks largely to idiots who refuse to follow basic medical science.
Now, I'm as sick of this plague as everyone else. I'm sick of having to wear masks in public places and freaking out every time someone starts coughing near me. However, I understand that we're not going to get out of this by fuming about it. We actually have to make an effort.
To that end, I recently got myself a COVID-19 booster shot.
This is something I encourage everyone else to do if they're eligible. You may not think you need it. If you're young and relatively healthy, chances are you don't need it as much as someone who has other health issues. They should definitely get it first. However, if you get a chance to get one, as I did, I encourage you to take it.
In a sense, I'm very lucky. One of the vaccination sites near my home really ramped up their operations after the vaccines were authorized for children. That same site was already doing boosters, but they didn't have enough supply for anyone outside individuals who fit a certain criteria, namely health care workers and the elderly.
Once they got a fresh supply in, they opened up appointments for a lot more people. I decided to make one, largely at the advice of my parents and my doctor. It was a bit tricky, but I managed to get one and it went as smoothly as I could've hoped.
Since I got the two-shot vaccine from Pfizer earlier this year, that's the same shot I got this time. Just like last time, the side-effects were mild. My arm hurt for a while. I had a bit of a headache, as well. It was nothing I couldn't handle. I even went to the gym the same day I got the shot.
It was also refreshing to see so many kids getting their shots, as well. Most were really brave about it. I even saw a couple of kids playing catch with a tennis ball after they got their shots. They're tougher than any anti-vaxx conspiracy theorist will ever be.
I know vaccines are still a politically charged issue and for all the wrong reasons. I could spend hours on end talking about the sheer absurdity of those politics, but I'll save that for another time.
For now, I just want to encourage everyone out there to get their booster shot if they can. If you're as sick of this pandemic as I am, then this is what you have to do to help end it. Get out there, get your shot, and help end this stubborn disease. I got it and I feel great. Please do your part and the world, as we know it, can keep healing.