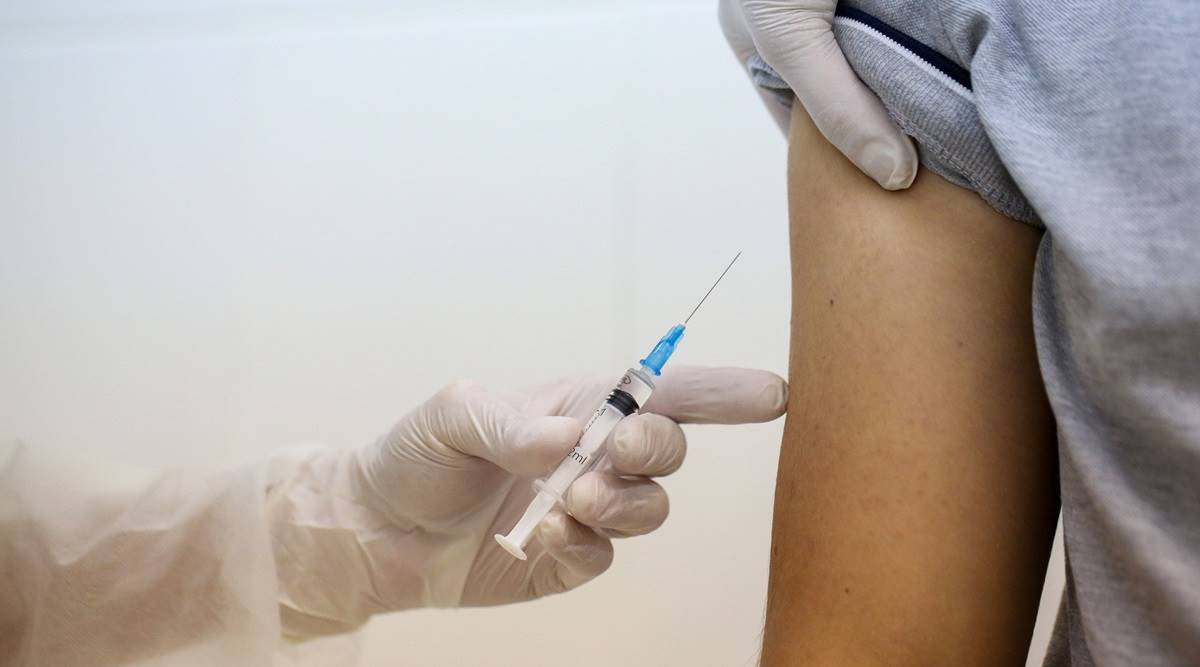 For the past year, I've gone out of my way to urge people to get vaccinated against COVID-19 while also pointing out why anti-vaxx arguments are ridiculously stupid. Honestly, I'm sick of doing that and I'm sick of talking about this. I wish getting a vaccine didn't have to be a point of contention, but that's just the state of the world we live in.
Again, get vaccinated people. You'll end this pandemic and save lives in the process.
That being said, I'd like to add another layer to this effort. It's not quite as dire as the current situation with COVID-19, but it's still relevant, given that it involves our health and ways we can improve it. It has to do flu shots.
Now, let me start by making clear that the flu is not as serious as COVID-19. Despite the claims of certain misinformed pundits, the typical flu is less likely to kill you than COVID-19. You still don't want to get either because even if it doesn't kill you, having the flu is an awful experience.
You feel like crap for almost an entire week.
You can barely eat anything and even when you do, it's hard to keep down.
Your face is flushed all the time, your nose is stuffy, your throat is sore, and your head won't stop pounding from the inside.
It's just an all-around bad time for you and your body. If you're older or happen to be in poor health, it can be even more serious. People do die because of the flu and it's not a trivial figure, either.
That's why I encourage everyone to get a yearly flu shot, especially this year. Last year was bad enough, but this year is even more critical. Now that lockdowns are over and people are trying to live life as it was before the COVID-19 pandemic, the flu is likely to make a comeback.
As such, if you can get a flu shot, do what you have to do in order to get it. Do it for yourself and your family. I certainly plan on doing so. If you need information on doing so, the CDC has an entire section of their website dedicated to it.
It's not a conspiracy.
It's not an agenda.
It's just a shot that'll protect you from another disease you don't want to get.
To further reinforce that point, I'd like to share a quick story about the worst flu I ever got and how it affected my attitudes towards flu shots. It's not a very pleasant story, but I hope it gets the point across as to why flu shots are critical.
To set the stage and context, this occurred back when I was in the seventh grade. At this point in my life, I wasn't in great shape overall. However, aside from bad allergies and acne, I was in generally good health. I hadn't been seriously sick beyond a common cold in years. As a result, I saw little need for flu shots.
Then, one evening, I started feeling a little ill. I can remember exactly when it happened. It was around 7:00 p.m. one evening. I'd finished dinner and my folks were watching TV. It started with a sore throat and a cough, but it was nothing I hadn't dealt with before. I thought I'd feel fine after I slept it off.
I was very wrong.
When I woke up the next morning, I felt terrible. My joints hurt, my head hurt, my sinuses were stuffed up, and I was so weak you could knock me over with a feather. I don't remember looking in the mirror that morning, but I'm pretty sure I looked like hell.
Despite all that, I still thought I could make it to school that day. I thought it was just something that would wear off after I got going. I made an effort to get dressed, get some breakfast, and walk to school. My mother kept encouraging me not to, but I didn't listen.
In hindsight, this was a terrible decision.
I managed to make it to school. But just as my first class began, my body just gave out. I couldn't keep my head up and I couldn't focus. My teacher naturally sent me to the school clinic. Once there, the nurse said I had a 101-degree fever. That's pretty bad, even for a seventh grader.
My mom had to come and pick me up. To her credit, she didn't say, "I told you so." She just took me home, laid me down on the couch, gave me some medicine, and let me sleep.
The next few days sucked, but they weren't nearly s bad as the first. I was so weak, tired, and sickly that I couldn't do much aside from watch TV. At one point, I ran out of favorite movies to watch. I tried playing video games, but my head was in such a fog that I didn't have much fun.
It was just such a terrible experience overall. Even after I got better, I made it a point to take the flu serious from that day forward. I always got a flu shot when it was available. I also took my health a bit more seriously, even though I wouldn't get in shape until years later. I think that experience helped inform future health habits that have stuck with me to this day.
I still wish I didn't have to go through that to learn the value of good health and flu shots. I certainly don't want anyone to have to learn those hard lessons like I did. Even if the flu is not life-threatening, it's just not an experience you want to have.
So please, if you can, get a flu shot this year.
Get one every year if you can. Take it from someone who learned the hard way. Having the flu sucks. A vaccine can help protect you from it and after living through a pandemic, we should all make the effort.