Tag Archives:
Symbiote
As I type this, I am on vacation. I am literally just a block away from the beach. Trust me. It's even better than it sounds. After last year, any vacation is bound to feel ten times more satisfying. As such, reading new comics on the beach should be even more satisfying than that.
There aren't too many ways to make New Comic Book Day even more enjoyable than it already is. Being able to download my comics to my iPad and read them at the beach on a nice summer morning is definitely one of them. Between the cool ocean breezes, the deliciously unhealthy beach food, and the promise of a nice day of fun and the sun, this is one of those extra special New Comic Book Days.
I cannot overstate how much I needed this vacation. Last year marked the first time since college that I wasn't able to spend any time at the beach, visiting family and hanging out with friends. It was heartbreaking, to say the least. This trip has been both overdue and cathartic. Having new comics to enjoy on top of it all only makes all of it more rewarding.
Whether you're on vacation this week or not, New Comic Book Day is one of those days that can make any trip better. It certainly has made mine better. I hope it does the same for everyone else. So, before I get back to soaking up some sun, here is my pull list and pick of the week. Enjoy!
---
My Pull List
Red Sonja: Black, White, Red #2
Spider-Man: Spider's Shadow #5
Star Wars: The High Republic #8
---
My Pick Of The Week
Spider-Man: Spider's Shadow #5
Certain movies are subject to unique standards. Nowhere is this more apparent than with superhero movies. A sci-fi movie can be flexible with its use of sci-fi elements. The same can be said for generic genres like romantic comedies, horror, action, and even stoner movies. A superhero movie, whether fairly or unfairly, will be judged by much stricter criteria.
This is the problem "Venom" faced before it even started shooting. Most fans, especially those who follow Marvel Comics, were probably intrigued by the possibility of a movie about Venom. Casting Tom Hardy in the lead role definitely help. No offense to Topher Grace, but he's far more qualified to play Eddie Brock than he'll ever be.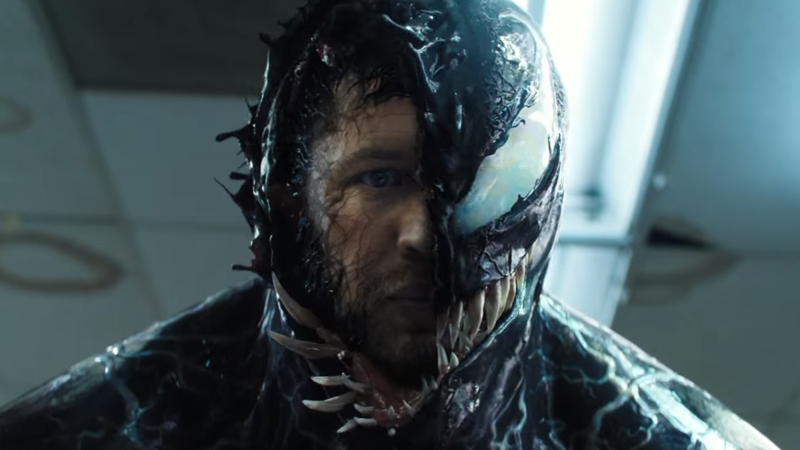 Even so, "Venom" had a lot of logistical problems from the beginning. It wasn't going to feature Spider-Man. It wasn't going to take place in the Marvel Cinematic Universe. It wasn't even going to get input from Kevin Feige and everyone else at Marvel Studios, who have made creating billion-dollar movies seem inane. By some standards, that's a serious handicap.
Most Marvel fans, and I consider myself one of them, aren't too keen on the idea of a Venom movie that doesn't involve Spider-Man or have any connection to the MCU. Even if you have a passing familiarity with Venom in the comics, you probably know that a lot of his story is connected with Spider-Man. Telling a Venom movie without Spider-Man is like telling a Joker movie without Batman.
Actually, that may be a bad example. Forget I said that.
Logistical issues aside, I was still intrigued enough to give "Venom" a try. Like many other Marvel fans, I was not pleased with how his story was handled in "Spider-Man 3." The only good that came out of that was a slew of dancing Toby Maguire memes. I felt Venom deserved better.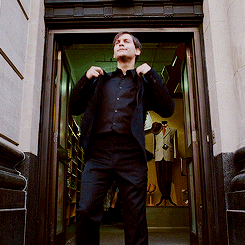 Well, without getting too deep into spoiler territory, I can affirm that "Venom" definitely succeeded where "Spider-Man 3" failed. It's not just a good movie about Venom. It's a good movie, overall. It had a lot of things working against it, but it still worked.
I know that the movie didn't exactly thrill critics, nor did it blow the minds of hardcore fans who saw it. At the same time, it wasn't messy or cumbersome like the theatrical cut of "Batman v. Superman: Dawn of Justice." Yes, this movie probably would've benefited by taking the "Deadpool" approach and gone for an R-rating. However, it still succeeds in many ways.
At its core, "Venom" works because it's less about alien symbiotes infecting random people and more about Eddie Brock. This is his story and Tom Hardy does an excellent job capturing his persona. You don't have to read a single comic to understand that Eddie Brock is not Peter Parker. He's not exactly a hero, but he's not a blood-thirsty villain, either.
Eddie Brock is one of those guys who's a loser and not just because he ends up bonding with a parasitic alien. One of the best things this movie did was show that Eddie's life falls apart because of a decision that he makes. He's not a victim of bad luck. In the beginning, his life is actually really good. However, he makes a fateful choice that completely changes that.
At the same time, the movie establishes that Eddie is not the kind of guy who jumps at the chance to be a hero. He has a few opportunities before he bonds with the Venom symbiote. He doesn't take it and unlike Peter Parker, it's not purely out of responsibility. He's just not the kind of guy who embodies the selfless spirit of Superman or Captain America.
Then, when he encounters the symbiote, these personality flaws intensify. At first, he's just overwhelmed. He reacts in a way most people would. His first instinct isn't to help people or be a hero. He's actually petty and self-serving for the most part. As the story unfolds, he and the symbiote literally and figuratively feed off one another. They both grow and evolve, as characters.
That process involves plenty of action, some of which is pretty visceral. If you're looking for the kind of cartoonish beat-downs we got in "Spider-Man: Homecoming," you're going to be disappointed. The action here is quite violent. It's not on the same gratuitous level as "Deadpool," but it's close and it even holds back at times.
Given Venom's brutal nature in the comics, this can be a bit of a problem. In watching this movie, you get the sense that the effects team worked overtime to keep the violence just below PG-13 levels. At times, it feels forced and that impacts the story to some extent.
That's not the only issue, nor is it the biggest. While I believe the story works, I also can't deny that it's missing some key components. Those not familiar Spider-Man's history surrounding Venom probably won't notice, but it's hard for me to be a Marvel fan and overlook some of these flaws.
The story of how Venom and Eddie Brock come together is solid, concise, and compelling, as it's presented in this movie. However, it still feels like it's missing a lot of emotional depth without Spider-Man. A big reason why Venom, and Eddie by extension, becomes so menacing is because of Spider-Man's role in his story. Removing him from that story is glaring, to say the least.
To fill in those gaps, the movie creates a new source of conflict through the Life Foundation, which acts as the primary antagonist through its unscrupulous Mark Zuckerberg wannabe, Carlton Drake. That's not to say Drake isn't a decent villain, but he's not even in the same hemisphere as Erik Killmonger or Thanos.
Even by non-superhero standards, these villains are pretty bland. It's basically Venom versus and evil corporation who ends up serving an alien agenda. There's nothing memorable or iconic about them, but that's okay in the context of this movie because they still fulfill their primary purpose. They create the necessary moments that move Eddie's story forward.
On top of that, the lack of connections with the MCU make this movie feel small by comparison, especially in a year when "Black Panther" and "Avengers: Infinity War" broke box office records. "Venom" has everything it needs to connect with the MCU. There's nothing in the story that precludes it from having a role, but Sony has gone on record as saying that this movie is completely detached from that world.
As much as I'd love to see Tom Hardy and Tom Holland battle in a future movie, the lack of MCU connections still don't take away from everything this movie does well. Overall, "Venom" is good movie that had a lot of factors working against it. This movie faced an uphill battle from the beginning, but still managed to achieve a lot. If I had to score it, I'd give it a 7 out of 10.
I've heard some claim that this movie belongs in the early 2000s and just doesn't work within the current market of superhero movies. I say that's bullshit. Good movies work, regardless of the year or era they come out. "Venom" is a good movie, but it's also one that could've been much greater.
Coming out of the theater, I was satisfied, but felt as though there was a lot of potential left on the cutting room floor. It's hard to know whether this movie would function better with an R-rating or as part of the MCU, but it manages to do plenty within its many constraints. Tom Hardy was handicapped in bringing Eddie Brock and Venom to life, but he still pulled it off.
Again, with all apologies to Topher Grace, Tom Hardy is now the definitive face of Venom and this movie sets him up for a promising future.