Trends in Hollywood are like fad diets. There's always one emerging or fading at any given time. In the same way low-fat diets fade while low-carb diets emerge, the glut of "Die Hard" rip-offs fade while superhero movies emerge.
However, every now and then, a trend comes along that really shakes up the industry in ways that don't fade. Some are more obvious than others. Movies with color, sound, and better picture quality are here to stay. Even the most douche-bag hipster in he world probably won't claim that old crappy black-and-white movies are somehow superior to the style that lets us see the sweat on Megan Fox's face.
Chief among those trends is the use of CGI, which is effectively Hollywood's ultimate cheat code when facing a scene considered unfilmable. Sometimes, that's necessary. How else are you going to film Dr. Manhattan's junk in a movie like "Watchmen?"
There are countless movies that never would've been made if it weren't for CGI. There's no amount of costume design or camera tricks that could've brought "Transformers," "Iron Man," and "Guardians of the Galaxy" to life. Say what you will about movies that involve transforming trucks and talking raccoons. They still thrilled audiences and made Hollywood boatloads of money.
However, CGI is still treated like dings on a fancy car. It doesn't prevent the car from being fancy, but it is seen as a taint of sorts. Look at any poorly-reviewed movie these days and chances are, critics and fans will bitch about the overuse of CGI. It doesn't matter that it's the kind of visual spectacle that was impossible before 1990. People still roll their eyes whenever they see it used too often.
There's a valid reason for that, though. While it may make some of us feel old, the CGI we see in movies today has been around for decades. Going all the way back to the groundbreaking effects we saw in "Terminator 2: Judgment Day," there has been an entire generation born into a world that has become numb to CGI.
It used to be that these kinds of special effects inspired the kind of awe and wonder usually reserved for fireworks, the Grand Canyon, and Pamela Anderson's tits. That's because they were so new and had to be used sparingly, due to the cost. Now, it's such a common practice that many movies contain scenes that audiences don't realize are CGI.
Common or not, CGI still has the capacity to evoke that same awe and wonder. "Titanic" and "Avatar" are the top-grossing movies of all time and for good reason. They are enchanting, visually stunning spectacles, complete with a compelling story that often involves some sexy moments. Yes, I'm counting the kinky, ponytail stuff of the Na'vi as one such moment.
Despite these massive successes, CGI still has a trashy reputation. Movies that use too much of it and aren't directed by James Cameron are seen as cop-outs, of sorts. They couldn't tell a great story that would get enough asses in movie theaters, so they resort to fancy visuals. It's like trying to put chocolate sauce on chopped liver. There's only so much anyone can do to hide the truth.
Then, the new round of "Planet of the Apes" movies came along. Even though they're entering a world crowded by superhero movies and Pixar films, they found a way to leave a mark and it's one that might have much larger implications.
Earlier this year, I listed all the reasons why quality erotica/romance movies are next to impossible. I also cited animation as a possible solution to these issues. While nobody in Hollywood seems eager to explore those sexy possibilities, the success of "Planet of the Apes" may be the precursor of sorts to a new era of CGI.
Before anyone starts thinking too much about kinky monkey sex, take a step back and look at what "Planet of the Apes" accomplished. It's main character, Caesar, is entirely CGI. Actor, Andy Serkis, provided motion capture, but the character itself is a product of CGI and not the clunky ape costumes that made the old movies so cheesy.
This was a huge risk on the part of the studio, creating a character entirely through CGI. With the exception of Pixar, Hollywood has a poor track-record of making quality characters with nothing but CGI. Just go to any executive and say the name Jar Jar Binks. Then, watch their eyes glaze over in horror and shame.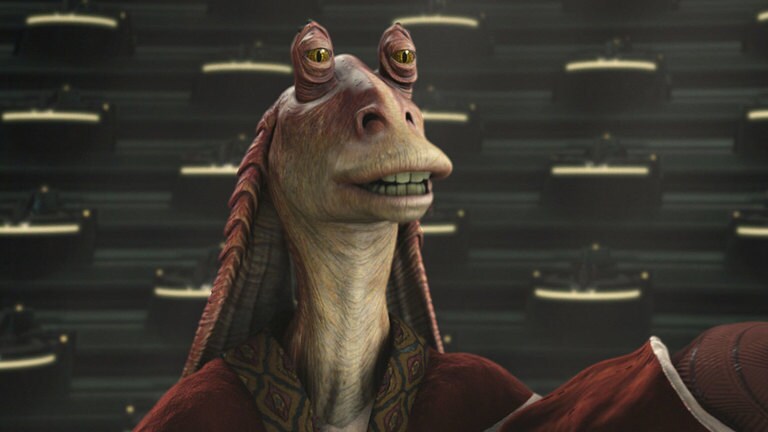 In a sense, Caesar is the anti-Jar Jar. He's entirely CGI, but he's also a complex, multi-dimensional character over the course of multiple films. He has personality, depth, and heart. On top of that, he doesn't look like a compilation of poorly-rendered clip art from a late 90s PC game. The studio actually made a concerted effort to make these CGI characters feel real, detailed, and human.
That effort has paid off with both audiences and critics alike. The latest entry in the franchise, "War for the Planet of the Apes," has been a critical and commercial success by most measures. It further proved that the approach its predecessor made was not a fluke.
That's all the excuse Hollywood ever needs to invest lavishly in a new trend. It did so with superhero movies, which led to the rise of the multi-billion dollar behemoth that is the Marvel Cinematic Universe. As successful as that has been, the trends in CGI may have even greater potential.
In a sense, you can look at the advances in CGI in the same way you look at the difference between the first PlayStation gaming system and the latest model of the PlayStation 4. It effectively documents just how far we've come, in terms of raw processing power.
That power is only going to keep increasing, thanks to exceedingly fast growth rate of computer technology. We're not that far off from technology that can render characters so well that it's impossible to tell whether they're real or not.
Even before "War for the Planet of the Apes" came out, it took another major step, albeit an ominous one. In 2016's "Star Wars: Rogue One," the story required that Grand Moff Tarkin make an appearance. The problem was that the actor who originally played him, Peter Cushing, passed away two decades ago.
That didn't turn out to be much of a problem. Thanks to CGI and a stand-in actor, the movie was able to bring Grand Moff Tarkin back to life. That would've been next to impossible to pull off six years ago. With modern CGI, it's not just possible. It's setting a precedent.
It's a precedent that already has some people worried. It's one thing to get emotionally invested in an adorable character from a Pixar movie, as there are many. What happens, though, when CGI can create a human actor so realistic, so advanced, and so believable that most audiences can't tell the difference?
The success of "Planet of the Apes" and "Star Wars: Rogue One" may be a tipping point, of sorts. It shows that audiences can accept CGI characters and will fork over obscene amounts of money to see them. That has huge implications for Hollywood, but even bigger implications for actors and actresses.
A CGI character that's sufficiently realistic doesn't need the same treatment as a skilled actor. A CGI character doesn't age, get fat, or get caught sleeping with the babysitter while their wife is out of town. Given how some actors command salaries in the tens of millions, Hollywood has a lot of incentive to develop CGI characters.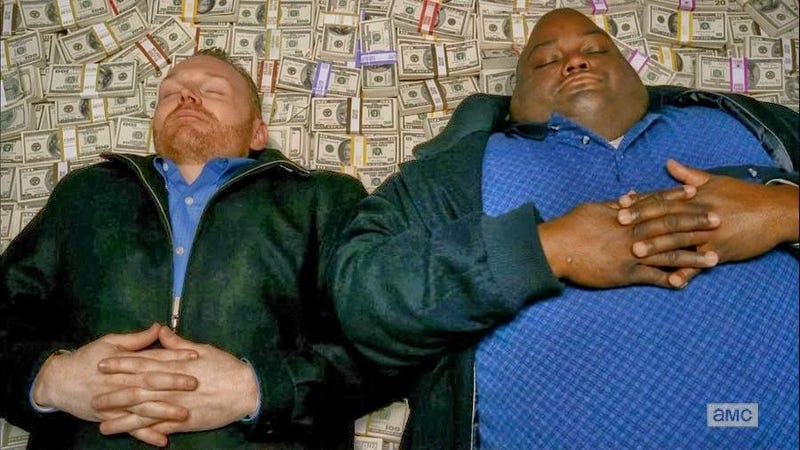 For the time being, flesh and blood actors will still make up most Hollywood's manpower. However, the next generation of audiences may not care much for that distinction. "Planet of the Apes" may have already laid the foundation. Once CGI characters become more functional and efficient, then all bets are off.
Suddenly, concepts and stories considered unfilmable are now viable. That includes movies that feature erotica/romance. Animation may act as a stop-gap, of sorts. At some point, though, someone is going to use advances in CGI to make erotica. It's an unwritten law. If it can be used for sex, then it will be used for sex.
This may mean that both porn stars and actors won't get as much work in the future. It also means that the many barriers for erotica/romance no longer apply. We could see a scenario where one of my overtly sexy novels, such as "The Final Communion" or "Skin Deep," can be made into movies cheaply, efficiently, and with plenty of sex appeal.
While I doubt I'll live long enough to ever see one of my novels turn into a movie, I take comfort in the knowledge that the technology to make them possible is coming. The demand for media, as well as the cost of making it, is rising fast. CGI may very well be the only way to meet that demand.
There will still be a place for flesh and blood actors. Let's face it, though. CGI characters will always have more potential sex appeal. It doesn't matter how skilled an actress is. A CGI character can make her breasts bigger with the click of a mouse. There's just no way they can compete.