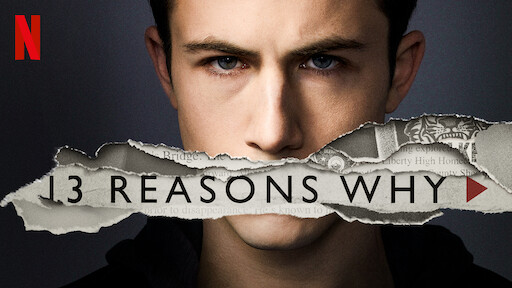 There's a place for mindless, shallow, escapist entertainment in this world. I would argue that place is even greater now as we cope with a global pandemic. Sometimes, you just want to turn your brain off, watch your favorite superhero movie or Michael Bay explosion-fest, and enjoy yourself. There's nothing wrong with that.
There's also a place for entertainment that attempts to have a meaningful, serious conversation about a real-world issue. I'd also argue that kind of entertainment is more important now than it was last year. I know this kind of entertainment is risky, especially when it tackles taboo subject or social politics. Sometimes, that effort evokes distress, disgust, or outright hate. It's still worth doing.
However, that kind of media can be counterproductive when it gets an issue wrong, flawed, or ass-backwards. When the conversation it attempts to have is misguided or contrived, then its effects can be outright damaging.
This is how I feel about "13 Reasons Why." It's one of Netflix's most serious shows in that it attempts to confront serious, painful issues. From teen suicide to bullying to sexual assault to mental illness, this show attempts to portray these issues in a way that helps us talk about them. I respect that goal. I think the show's creators, actors, and producers had good intentions.
I also think they failed in too many critical ways.
I don't just say that as someone taking the time to critically analyze a show. As someone who was a miserable teenager, I really wanted this show to start this conversation. I wanted it to send a good, meaningful message through its morbid themes. After the first season, I was very disappointed and a little depressed.
The premise of the show has the right ingredients. It revolves around the suicide of Hannah Baker, a teenage girl who took her own life and left pre-recorded tapes behind for her fellow students, namely Clay Jensen, to follow. The story attempts to explore what led Hannah to this grim decision that left her family, friends, and community devastated. Unfortunately, in doing so, it starts the wrong conversation.
That's not just my opinion. Organizations like the National Association of School Psychologists and the United States Society of Clinical Child and Adolescent Psychology have criticized the show for how it depicts suicide. It has also been linked to an uptick in suicides and suicidal ideation among teenagers. Now, that might just be an unlinked correlation, but it's still a distressing sign.
Then, there's the plot of the show itself. This is where I felt the show really lost sight of its mission because, as a show, there's a need for drama. Unfortunately, incorporating that drama undermines the conversation and, in some cases, turns it against itself.
Beyond the graphic depictions of Hannah's suicide, which was received so negatively that was subsequently cut out, the whole show is built around a world of teenage caricatures that don't exist in the real world. It portrays a world that relies heavily on stereotypes, gives little depth to characters no named Hannah or Clay, and makes every issue seem overly simplistic.
That's good for dramatic moments and concise plots, but not for having real conversations about complicated issues. The people in Hannah's life, from her parents to her friends, barely function as background characters. The authority figures, namely those in the school or in the police, are even worse. They're essentially portrayed as never caring in the slightest, only seeing teenagers like Hannah as a nuisance.
For a show that wants to have a real conversation about teen issues, this is a terrible message. Teenagers already have an incomplete view of the world. Many of them already think nobody cares about them. The sequence of events in "13 Reasons Why" only confirms that. How is that supposed to help any teenager who might be contemplating suicide?
That's still not the worst part, in my opinion. If "13 Reasons Why" has one glaring flaw, it's how Hannah's suicide essentially affirmed her motivations. To some extent, Hannah got exactly what she wanted when she killed herself and made those tapes. She punished the people she held responsible. Her story became the story that everyone talked about.
This isn't just a terrible message with a depressing premise. It effectively misses the entire goddamn point in the conversation about suicide and teenage issues. In effect, Hannah doesn't commit suicide because she's clinically depressed or mentally ill. She does it as a very graphic "Fuck you!" to a world that didn't listen to her.
It doesn't just hurt her family. It doesn't just cause more pain to her friends, some of which genuinely tried to help her. It gives the impression that suicide will make someone relevant. It'll make everyone who didn't care suddenly care. It ignores the pain caused by someone's suicide and focuses on how it punishes those who wronged her.
Hannah was wronged. There's no doubt about that. She was outright raped. She was a legitimate victim. If the show had decided to focus only on sexual assault and avoid suicide altogether, it might have sparked a more meaningful conversation.
However, the show grossly simplifies her issues, as though one egregious act is all it takes to send her overboard. People, even teenagers, tend to be more complex than that. On top of that, Hannah is shown to make bad choices and take little responsibility for her actions. We, the audience, are supposed to sympathize with her, but she makes that more difficult than it should be.
I wanted to like "13 Reasons Why." I really did. I wanted it to further an issue that I think should be addressed. I was genuinely disappointed with how it panned out. The fact the show got multiple seasons only made it worse, rendering every serious issue as little more than a catalyst for drama. I don't recommend this show to anyone if they want to confront issues like suicide and depression.
Ironically, if not tragically, Netflix already has a show that addresses these issues in a much more meaningful way. It even manages to do this with cartoon characters that depict humanoid horses. Yes, I'm referring to "Bojack Horseman."
I understand it's a cartoon. I also understand it's a comedy that's meant to make you laugh at times. However, the fact it still manages to depict the real struggles of depression and mental illness in a relevant only makes "13 Reasons Why" more tragic in the grand scheme of things.
These are serious issues that deserve serious conversations. If you can't start that conversation better than a cartoon horse man, then you're doing something very wrong.