Every now and then, a movie comes along that's brilliant in so many ways, but undermined by the circumstances of its release. In the same way certain movies come along at just the right time to become a cultural phenomenon, others hit theaters with unexpected forces working against them.
When "The Dark Knight" came out in 2008, its timing was perfect. It struck all the right notes from a cinematic, narrative, and cultural perspective. On top of that, Heath Ledger's performance as the Joker went down as one of the greatest displays of acting prowess of all time, and not just for a superhero movie. For many, myself included, Ledger's version of the Joker will always be the one by which all others are measured.
By contrast, "Joker" couldn't have been timed worse. The current social, political, and cultural landscape is vulnerable and hypersensitive to every one of the themes it explores. On top of that, the movie explores those things very well, so much so that it warrants being in the same conversation as "The Dark Knight" in terms of how it portrays the Joker.
While Heath Ledger's Joker is still superior in almost every way, what Joaquin Phoenix accomplished in this movie deserves plenty of praise. At the very least, it helps cleanse the memories of those still cringing at Jared Leto's rather eccentric take on the character in "Suicide Squad."
This movie, as well as Phoenix's performance, comes at a time when taboos about mental health and disturbed lonely men are hot-button topics. On top of that, a string of mass shootings perpetrated by disturbed men, some with disturbing manifestos, has created real-life horror while stoking genuine fears. The story in "Joker" neither avoids nor downplays those issues.
This movie also dares to do something that few beyond Alan More has been able to achieve, which is to give the Joker a backstory. For many lifelong comic fans, especially Batman fans, the very concept of fleshing out this character undermines the core of his appeal. He has always functioned better as a chaotic force of nature rather than a person with a tangible history.
Ever since his creation in 1940, his life and his story have been vague. He has been defined as a perfect counter to Batman's never-ending crusade. Whereas Batman seeks justice through clear, defined rules, the Joker seeks chaos and laughs at such rules. He can never be too defined, as a character, if he's to personify that chaos.
Despite these challenges, "Joker" finds a way to tell his story and, like "The Dark Knight" before it, actually manages to make the Joker even more terrifying. Through the character of Arthur Fleck, we see a disturbed mind trapped within an environment that does everything to make his condition worse. Through both unavoidable circumstances and fateful choices, we see this broken mind become something far more dangerous.
It doesn't happen all at once. There's no single trigger, like falling into a vat of chemicals. There's a cumulative effect to Arthur Fleck's transformation. It's not always logical or smooth, which comes off as intentional from the beginning. The only constant is that Fleck gets more twisted and unhinged with each escalating event.
This is where Phoenix's performance really shines. He carries himself with a presence that feels very close to what Ledger captured in "The Dark Knight." He starts off as simply being mentally ill and struggling with it. However, what he does with his illness and what it does to him turns him into something more than just another disturbed loner.
It's here where the controversy behind the "Joker" takes hold. I would argue it's a dumb controversy, but it was serious enough for Aurora, Colorado to cancel screenings of the movie. While it feels like an overreaction, it's somewhat understandable, given what happened in Aurora in 2012.
If that were the extent of the controversy, then "Joker" would only be a passing concern for most people. Then came the idea the movie celebrates or glorifies "incel culture" through Fleck's story. While I usually try to be balanced when scrutinizing certain ideas, even if they're absurd, I can't do that this time.
Simply put, this part of the controversy is just plain stupid. There's no better way to say it.
Worrying that this movie might somehow inspire lonely, disturbed men to go on killing sprees is completely without merit. It's akin to worrying that "Friday the 13th" will inspire anyone who wears a hockey mask to brutally murder camp counselors. Moreover, the absurdity of this controversy undercuts the more substantive messages of this movie.
There is a real message in "Joker" and it has nothing to do with incels, masculinity, or even violence. In this world, Gotham City is the perfect symbol of a grossly flawed society that tries to pretend those flaws can be fixed by staying the course. From the perspective of people like Arthur Fleck, this notion is a complete joke.
Much like our world, there's a small segment of very rich, very powerful people who benefit the most from this society. The Wayne family is the perfect manifestation of this joke. Even when they carry themselves as responsible, upstanding pillars of the community, they still look down at those who are dissatisfied. On top of that, they think their dissatisfaction is a flaw.
Arthur Fleck is as caught up as anyone in this decaying society. Then, through details I won't spoil, he starts something that inspires chaos that would make Heath Ledger's Joker proud. That chaos may or may not be entirely justified, but it's understandable. In a sense, the Joker is just an extreme manifestation of something that seemed inevitable.
If there is a real controversy with "Joker," it's that the wrong issues became controversial. This movie conveys a message to the rich, powerful people who benefit the most from society that things aren't as rosy as they seem. Those same people who think they know the solutions have no idea what people at the bottom are going through and dismissing them as "clowns" only makes things worse.
We've already seen this happen in the real world. The powerful who seek greater power call those who lash out as unimportant or misguided. They think those who protest loudly have nothing of merit to say, which only feels like an excuse to not listen. In that sense, it's probably not surprising that many media outlets have turned on this movie, albeit for the wrong reasons.
At its core, "Joker" highlights the craziness that compounds craziness. In a world that's unfair, unjust, and full of lies, how can sane person not be driven insane by their circumstances? Arthur Fleck had more circumstances than most and his mental illness only compounded the situation.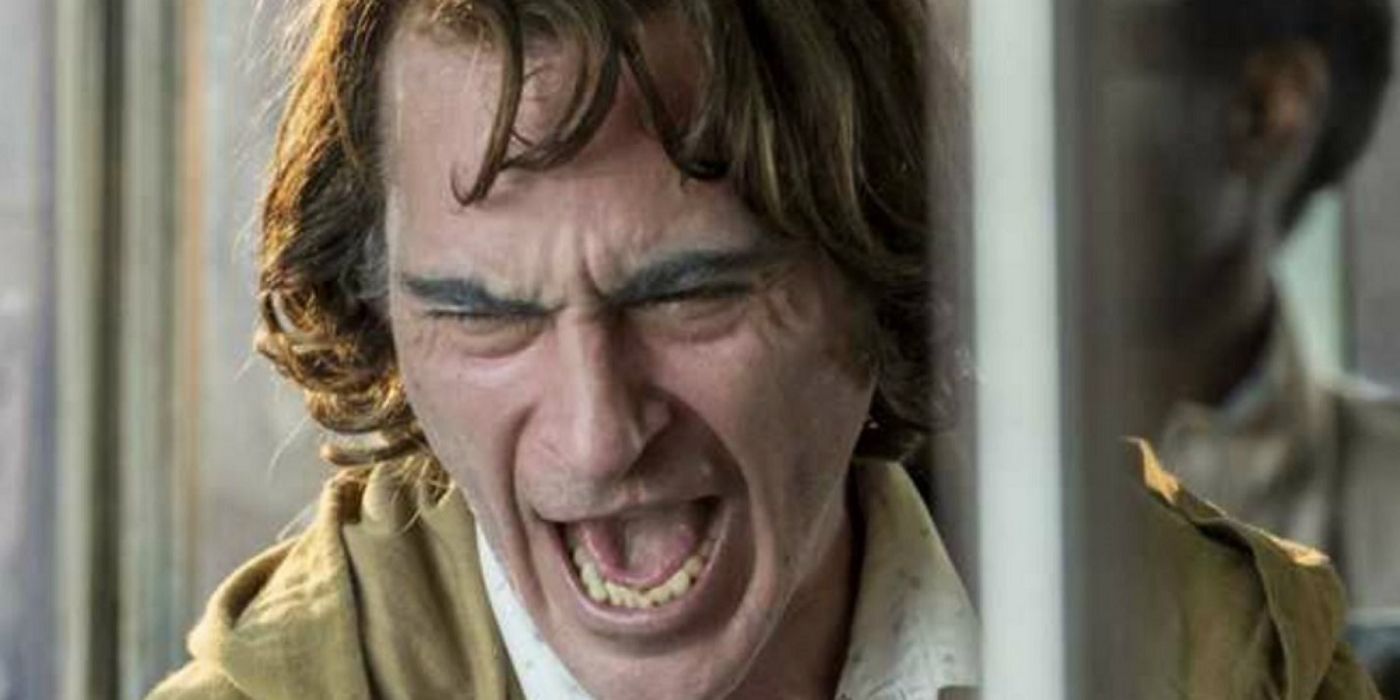 There are times when it's not entirely clear when the events unfolding are real or vivid delusions. It nicely reflects the uncertain nature of the Joker's origins, as both the Killing Joke and "The Dark Knight" have previously established. There's a point in the movie where it becomes unclear where Arthur Fleck truly comes from or whether that name is truly his.
In the end, his name doesn't matter because once he becomes the Joker, he becomes something more than just a mentally ill loner. For certain people who have seen mentally ill loners commit atrocities in the real world, it sparks real fear. At the same time, "Joker" makes clear that's the wrong target.
After seeing "Joker," I feel like I just saw a movie that people are going to be talking about for years to come. It's a movie that can be interpreted in many ways, which is perfectly befitting of the Joker's chaotic nature. At the same time, I knew some of those interpretations would be used in the name of an agenda and not in a good way.
In another time, "Joker" would be hailed as a movie worthy of praise on the level of "The Dark Knight." However, because it came out at a time when people fear the lonely, deranged men more than the society that creates them, it's not able to have the same impact. It's still an excellent movie and one that will have a unique place in cinematic history for years to come.