There are a handful of words that evoke a special kind of dread. I'm not just talking about racial slurs, crushing insults, or George Carlin's famous seven dirty words. There's one word that evokes dread that transcends race, gender, and political affiliation. That word is divorce. I'll give everyone a moment to stop cringing.
I can personally attest to the impact of that word. I have many close friends, relatives, and family members who have gone through divorce. I've seen, first-hand, how devastating it can be to individuals and their family. It can be every bit as devastating on children as well. While there is certainly a benefit for spouses and children who escape an abusive relationship, there can still be lasting scars.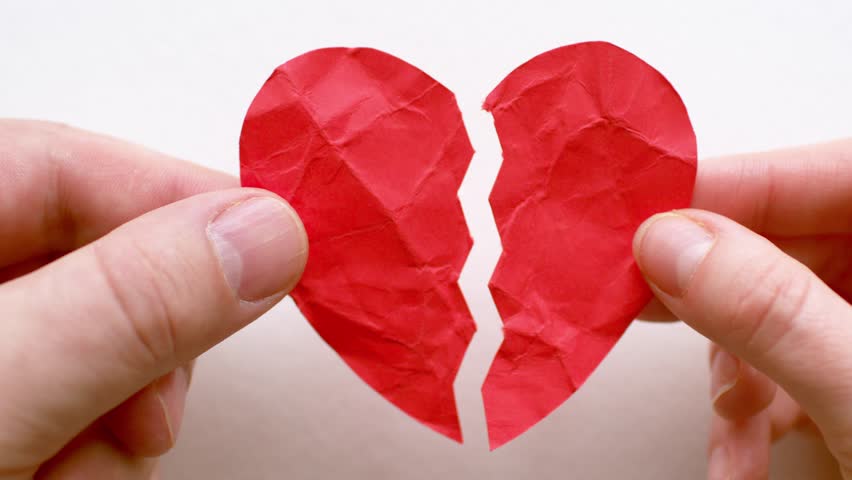 Most people agree that divorce is a pretty traumatic experience. It is very much the antithesis of the love, connection, and intimacy we seek in others. It is against everything I generally write about on this website. However, divorce is a significant part of our society.
At this point, it's worth pointing out that the old "half of all marriages end in divorce" saying is not in line with the data. According to the National Center for Family and Marriage Research, the divorce rate in 2015 was 16.9 divorces per 1,000 marriages. That actually represents a significant decline since the 1980 when the divorce rate was nearly 23 per 1,000 marriages.
Whatever the rate is, the effects of divorce are still devastating and heartbreaking. Those effects also get lost in a lot of doom-saying surrounding marriage and the state of the family, which is often led by religious zealots and reactionary pundits. Beyond even the tragic and painful stories surrounding divorce, there is another element to it that often goes overlooked.
Unfortunately, it has to do with gender disparities and I've learned in the course of writing about this topic, this often brings out some heated debates. I expect that to hold true more than usual on this issue because it's already so emotionally charged. On top of that, there's plenty of data to show that when it comes to marriage and divorce, men and women are not on the same page.
The first major indicator of that disparity is shown in who does the proposing. Even in today's more progressive climate, men are still the ones who propose 90 percent of the time. Despite the many running jokes about men being afraid to commit, they're still the ones who pop the question. While more and more women are starting to propose, this gap is still significant.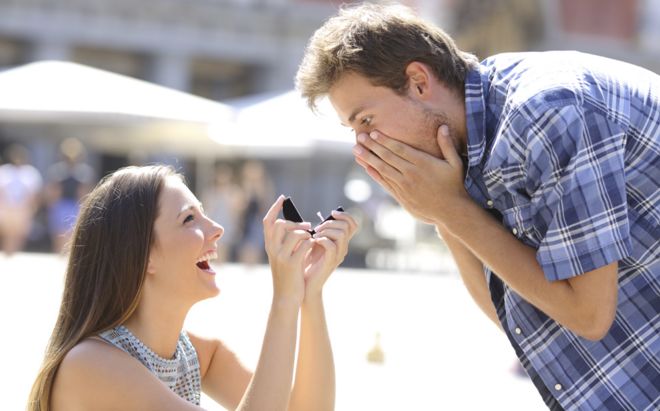 The second indicator, which I'm sure is going to inflame ongoing gender conflicts, has to do with who initiates divorce. According to the National Center for Health Statistics, 80 percent of divorces are initiated by women. Again, that's not a trivial gap. That implies there's a major disconnect at work and it's not getting better, even as more people remain single.
The reasons for women initiating divorce are many. I don't want to get too deep into them, but there are many conflicting narratives. There are those who see marriage as a tool of patriarchal oppression and divorce is tool of liberation. On the other side are those who claim marriage is just an institutional tool that women use to exploit men for resources with divorce being the oversized sledge hammer.
With the added complication of no fault divorce, alimony laws, and child support, there are more legal mechanisms than ever to rub salt in the wound that is divorce. It's not enough for a relationship to end and for romance to fade. Involving lawyers and lawmakers adds multiple layers of heartbreak and frustration to the mix.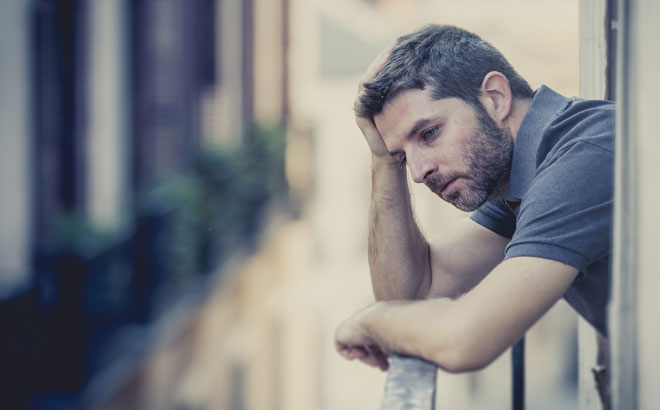 This is where the gender divide can get especially hostile. On top of the disparity in who proposes and who divorces, there's also a significant divide in how these laws affect each gender. Even though women have gained much more economic independence over the years, 97 percent of the ex-spouses who receive alimony after a divorce are women.
Add the ease of no-fault divorce into the mix and there's a painful incentive for women to initiate divorce. If the choice is staying in a boring marriage or leaving with some money without having to prove any wrongdoing, then who could blame someone for taking that option? It's still heartbreaking and hurtful, but people are going to respond to incentives, regardless of gender.
It certainly hasn't helped gender relations. Many unabashed misogynists will cite how many women receive alimony and use that to claim that all women are manipulative psychopaths who only see men as a wallet or a sperm bank. Those kinds of generalizations are crude, but when you can cite real-world cases of unapologetic gold digging among women, it's easy to see where that hatred comes from.
Personally, I don't believe that hatred is justified. Most men don't see women with that kind of hostility. In principle, alimony exists to protect women who would otherwise be in poverty after divorce. That is reasonable and well-intentioned. In practice, though, it's a legal tool that can be abused and further foster hateful attitudes.
The data for who gets primary custody of children is just as striking. According to Census data, 82 percent of mothers get custody after divorce. That same set of data also notes that this stat hasn't changed much over the past 20 years. That, in my opinion, is the most frustrating aspect of this issue.
Despite all the other changes and trends we've seen in recent years with feminism, men's rights activism, and evolving trends in marriage, there hasn't been much change in the overall narrative. Even as feminists bemoan patriarchal oppression and men's rights activities protest gender-driven injustice, the rhetoric rarely translates into meaningful change.
I understand that some relationships are just doomed from the start. I also understand that the nature of romance is changing in accord with culture, society, and law. However, the lack of change in the fundamentals of how we pursue marriage and manage divorce is confusing and even a little infuriating.
Women seek, and have gained, a great deal of rights and protections in pursuing their own path within a more egalitarian society. At the same time, they still hold onto traditions surrounding relationships. They still expect the man to propose and to support her in the event of divorce. I doubt that's out of malice. This is just what we, as a society, consider normal.
At the same time, men are pursuing their own brand of rights and protections within this society. Issues like father's rights and reforms to family courts all have a place in pursuing a more equitable system. Even so, men still expect women to play a certain role within a relationship while assuming too much about their own role.
It's an untenable situation. Society is guiding the genders in one direction while they're pulling towards another. The old narrative surrounding divorce is just not compatible with the one that's emerging. The situation today is very different than it was in 1908. Laws, culture, and even the economy are changing the factors that guide divorce. The only thing that doesn't change is the pain of a broken relationship.
As it stands, men and women both seem to want more equality in the tragic realm of divorce. However, they each seem to have very different ideas of what constitutes "equality." The narrative, as it stands, is built around men pursuing women and women deciding when that pursuit is over. Anything that deviates from that is seen as abnormal or absurd.
Every relationship is different. Every individual is different. There are probably some women out there who divorce out of blind hatred and there are men who marry women they have no intention of loving for the rest of their lives. There are plenty of vindictive people out there and divorce is a weapon that needs no sharpening.
The late, great Robin Williams once said that "Divorce is like ripping a man's genitals out through his wallet."
Feminist, Gloria Steinem, once said "You become a semi-non person when you get married. The surest way to be alone is to get married."
These attitudes nicely reflect the current gender divide when it comes to divorce. Until that gap is narrowed, the heartbreak and hatred inspired by divorce will only get worse. Men and women have enough reasons to clash with one another. Divorce just makes it worse by giving that animosity legal powers.