In the current state of popular culture, one of the most emotionally-charged words is "diversity." It gets thrown around like a nuclear hot potato. Anyone who holds it too long gets burned and anyone who doesn't hold it long enough gets attacked. Whether it's the handling of female characters or representation of minorities, diversity is one of those buzzwords that creates the wrong kind of buzz.
That's not to say that it's always mishandled. From a pure business standpoint, it makes sense for media companies to pursue diversity because the world is becoming an increasingly diverse place. New markets and consumer bases are emerging as people gain greater access to media, thanks largely to global connectivity. Any competent business would want to appeal to the most customers possible.
Economics aside, injecting diversity into a movie, TV, comic book, or video game is fraught with challenges and potential backlash. Movies have felt it. Comic books have felt it. Video games have especially felt it, thanks to scandals that seem to get more frustrating with each passing year.
The number of failed attempts to promote diversity is vast and tends to bring out the worst in many people. The successes, though, often fly under the radar and generate way too little attention. Other than the success of "Black Panther" and the occasional Supergirl comic, the cases of diversity done right are few and far between.
That's why I think it's fitting that one of the best cases of diversity comes from the world of video games, an industry that finds itself in a new controversy every other week. It's even more fitting that it comes courtesy of "The Last of Us," a franchise I've praised before in how it portrays masculinity in a refreshingly positive way.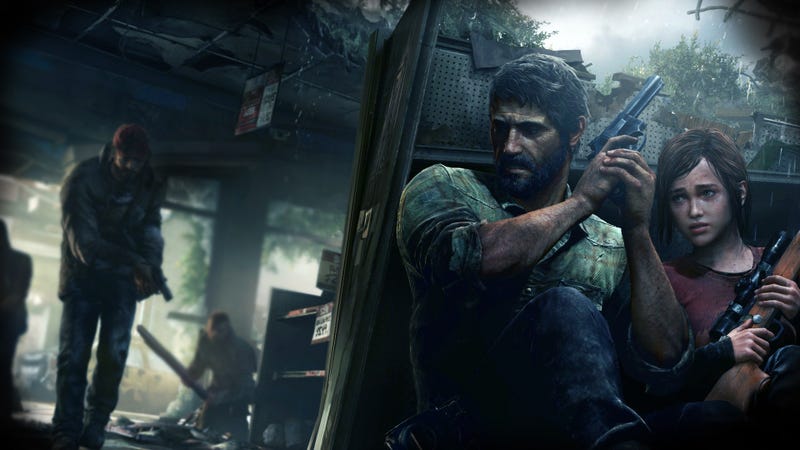 Beyond just being an excellent game with amazing characters, it also provides a case study in how diversity can be done effectively. It doesn't have to be forced. It doesn't have to be preachy. It doesn't even have to have a larger agenda. It can just be a bonus on top of a well-made product.
The character in question this time is Ellie, the co-protagonist to Joel in the first game and the main protagonist in the upcoming sequel. Her story is every bit as rich and compelling as Joel's. Her history, her personality, and even the way she complements the gameplay helps make her distinct. She's a major reason why this game is so enjoyable and why it sold so well.
She achieved all this as both a female and an LGBT character. It sounds like one of those combinations that has to be forced, but that's not the case with Ellie. In fact, anyone who plays the entire story of the first game wouldn't even know about Ellie's sexuality because it was only revealed through a DLC , or downloadable content.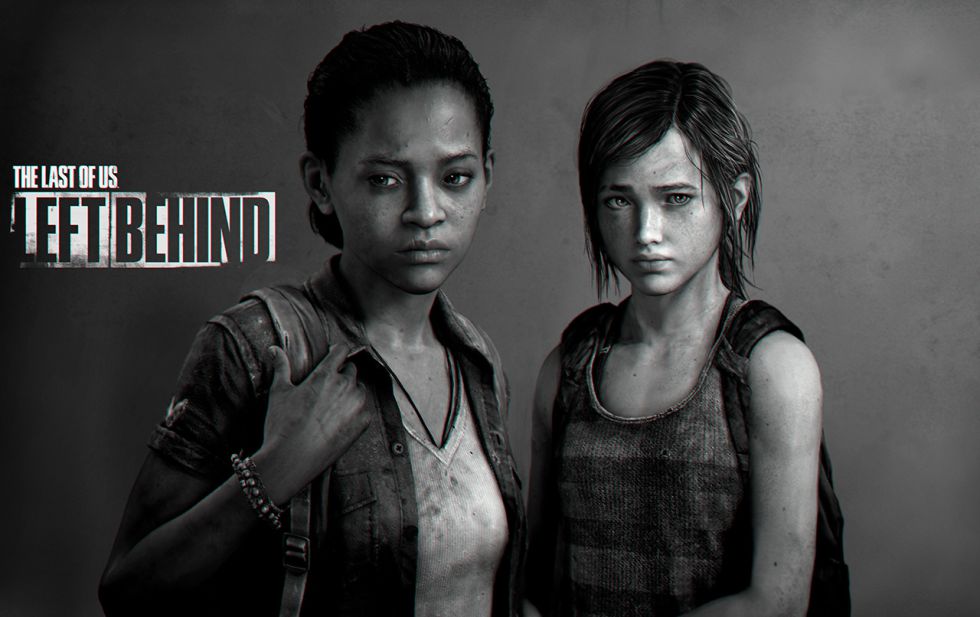 Even within that content, though, Ellie's sexual orientation was not a big part of the story it told. It effectively filled in a time gap within the main game while also exploring more of Ellie's backstory, but at no point did it make her sexuality a bigger issue than it needed to be. You could've removed that detail entirely and the story would still work, but it wouldn't be quite as memorable.
More recently, during a preview of "The Last of Us Part II" at E3 2018, Ellie's status as a homosexual woman was reaffirmed. Again, it wasn't critical to making the moment work. The fact she's attracted to other women doesn't take anything away from the emotional weight of the scene. It does help enhance it, though.
Therein lies the key. What makes Ellie a great character has nothing to do with her sexuality. It's not a defining aspect of her persona, nor should it be. It defines her no more than Joel's heterosexuality defines him. It doesn't have to be thrown in someone's face as this huge, all-encompassing feature. It's just a small part of a much greater whole that is Ellie.
There's no effort to make her this LGBT icon, which has a tendency obscure a character when forced. Her status as LGBT isn't belabored, either. She's not important to the overall narrative in "The Last of Us" because she's female and gay. She's important because of factors independent of those traits.
That importance grows throughout the story, but not because of her gender or her sexuality. It's what she does that helps establish her as an important character and a compelling one, at that. Her story complements Joel's and the various other characters she encounters.
In the process, she also demonstrates a unique personality. She's tough and stubborn, but she's also impulsive and temperamental. Many of those qualities are entirely gender-neutral. Some stand out more because she's a woman and that's okay because a girl acting girly isn't a big deal, which tends to get lost with other female characters.
It may seem so obvious, but the fact that diversity in media is such an issue shows just how difficult it is to pursue. Ellie succeeds because the diversity she represents is never primary to her character. It's not even secondary, either. That's not to say her gender and her sexuality are ignored, but it's never elevated beyond a certain point.
Before any of those diversity-related issues come up, "The Last of Us" works to establish who Ellie is and why she's important. That process of establishing a good, compelling character without her gender or sexuality being the focal point does a lot to get you to care about her story. It's a process that can't be rushed and the game does a masterful job in that respect.
The person Ellie is when you first encounter her early in the game is not the same person by the end. She's someone who undergoes a lot of growth, encountering more than a few setbacks along the way. There are times she's easy to root for. There are times when she comes off as an arrogant brat. Before you ever find out about her sexuality, you learn about her as a person.
By the time her sexuality finally comes up, Ellie is already so much more than the gender she's attracted to. She's a survivor, a fighter, and someone who has seen everyone she's ever cared about die or leave her until Joel comes along. She also has a vital part to play in the ongoing apocalypse the world around her faces. All of this, once again, is not dependent on her gender or her sexuality.
I know I keep belaboring that, but it's worth belaboring because that aspect of character development keeps getting glossed over. Other efforts at diverse characters often rush to the diversity without establishing why anyone should care about them. It's why all-female remakes rarely resonate. It also leads to characters whose diversity is so blatant that it's hard to take them seriously.
That's not to say Ellie is a perfect example of diversity done right. She has her flaws, as does Joel. There are times when she's too tough for her own good. She has a tendency to push peoples' buttons for the wrong reasons. She also has questionable tastes in jokes. Even proponents of diversity can find flaws in her.
Despite those flaws, there are many lessons that characters like Ellie and games like "The Last of Us" can teach when it comes to doing diversity and LGBT representation right. The most important can be boiled down to four basic components:
Don't try and force diversity just to fill a quota
Develop the character before developing the diversity
Don't make their status as a woman or LGBT their most defining trait
Have the character complement their supporting cast, regardless of their diversity status
There are probably many more lessons that I'm not qualified to teach, but I think characters like Ellie do plenty by just being memorable and endearing. She's a great character within a great story. That wouldn't change if she were straight, but her being a lesbian does help her stand out, albeit for all the right reasons.
It's also worth noting that Ellie's story is still ongoing. "The Last of Us Part II" is set to come out in 2019 and the next part of her story promises to get pretty dark. Whether she maintains the complexity and appeal of her current character remains to be seen, but she has a strong foundation to build on, which is key for any character, regardless of their sexual preferences.
Whether we like it or not, there's a lot of animosity between both sides, there more diversity in future media because the world is a diverse place. It's just a matter of going about it in a meaningful, compelling way. Ellie is an example of how an LGBT character can work and when done right, it works pretty damn well.