Growing up, every TV show that aired between 3:00 p.m. and 6:00 p.m. seemed air some sort of pro-tolerance, anti-bigotry message. These shows assumed, rightly in my case, that a lot of kids who'd just gotten home from school would plop themselves in front of the TV and rather than doing their homework. In terms of targeting a market, it was pretty brilliant.
Having been fed those messages for over two decades now, I think they've been belabored to the point where most kids and young adults have gotten the message. Some are even annoyed by it. Even I admit there's only so many times I can hear some poorly-rendered cartoon character say that tolerance is good and bigotry is bad.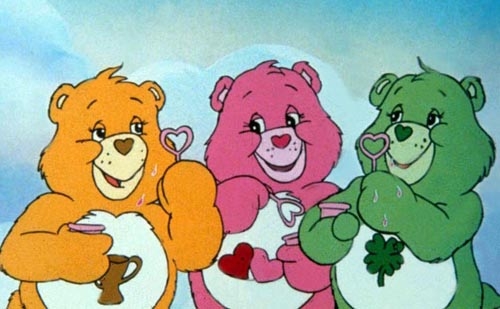 In recent years, especially with the rise of certain regressive elements within popular media, these pro-diversity, anti-bigotry messages have gone to distressing extremes. It's no longer enough to just send the message. It has to be angrily protested by media critics, internet mobs, and hyper-sensitive crowds that push political correctness way past its previous extremes.
I could spend fill several blog posts of instances of people whining about a lack of diversity or complaining that political correctness has gone too far. I can understand the frustration of both sides to some extent. Both see a problem with the way tolerance is being promoted within society and they want to fix it. They both want to make society better and that's entirely commendable.
Instead of focusing on the frustrations, though, I want to highlight an example of a pro-tolerance, anti-bigotry message done right. By that, I mean it sends a message in a way that doesn't sound preachy, heavy-handed, or denigrating to another group. As it just so happens, it unfolds in a comic book, a medium that has provided me with many deeper messages in the past.
In this instance, the comic is Supergirl #19 by Steve Orlando and Vita Ayala. Being a fan of the "Supergirl" TV show and of beautiful, lovable female heroes in general, I've been following this comic since it relaunched in 2016. It's a series that deals with heroic conflicts typical of DC Comics and anyone remotely associated with Superman. This issue, however, takes a moment to get personal.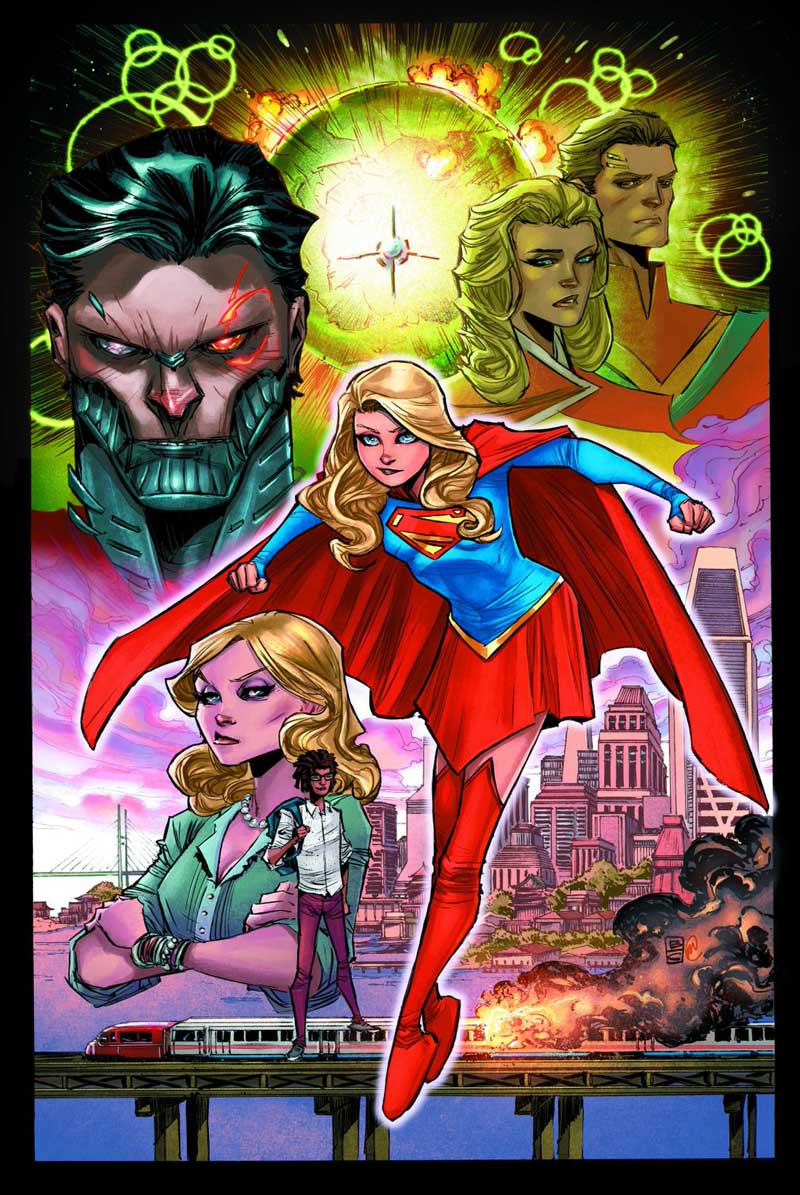 The story itself is a brief, self-contained narrative often referred to as a one-shot. You don't have to know the full story of the character or even the events of the past several issues to understand what's going on. You don't even have to know the first thing about Supergirl to appreciate the message that this issue conveys.
It's built around a personal story told by a character named Lee Serano, a character whose life Supergirl recently saved. That, in and of itself, isn't too remarkable. Supergirl, Superman, and pretty much every major DC hero saves the life of a random character in almost every issue. However, it's Lee's struggles beyond being in the wrong place at the wrong time that make her note-worthy.
Lee identifies as genderqueer or non-binary, a concept that tends to make headlines for all the wrong reasons. More often than not, stories about people who identify with this label are only identified as a way to point out how far political correctness has gone. It's often a classification that certain people cite when making fun of those who think there need to be over 58 genders.
Whatever your attitudes towards gender, it's still generally a dick move to ridicule and degrade someone for identifying that way. Throughout Supergirl #19, Lee doesn't come off as someone who is just craving attention by identifying as some extreme minority. She comes off as someone who is genuinely conflicted with her gender and is afraid how it'll affect her.
That's where Supergirl comes in and this is where the anti-bigotry message gains some unexpected, but welcome dimensions. Like any good hero, Supergirl goes out of her way to help Lee beyond saving her life. She offers her both consolation and sincere affection, as any decent person would to someone who is in distress. The fact she has superpowers is basically an afterthought.
It's here where Lee stands up for Supergirl in a way that might catch even the anti-PC crowd by surprise. She acknowledges that there are those who look at Supergirl and only see this blond-haired, blue-eyed, traditionally beautiful, able-bodied, cis-gendered woman with superpowers. Her very presence is seen as part of the problem.
The fact she acknowledges this has an important context. This issue takes place at a time when Supergirl is trying to regain the trust of the public. Unlike her more famous cousin, she hasn't been around long enough to earn everybody's implicit trust when she makes a mistake. The extent of that mistake is covered in previous issues, but you don't need to know them to get the message here.
In one of the most revealing scenes, Lee confronts the argument that certain regressive types would use against Supergirl if she ever tried to get involved with gender minorities, social justice, and everything in between. She makes this important comment that sets the tone for the entire story.
"People are out there talking, saying Supergirl's dangerous, that she can't be trusted. Saying that her hiding her dad – trying to help him get better – is wrong. I heard the talk. Believed it for a while, even. I mean, she's the "All-American Ideal – blonde, white, pretty – and she can fly. She MUST think she's better than us – above us," and, "There's no way she could understand," right? But that's not the truth."
This statement is critical in that it highlights the most frustrating part of discussing these issues with the overly-regressive crowd. Their politics and attitudes are so skewed in one direction that they see anyone who doesn't line up with their particular group, however eccentric it might be, as somehow unworthy of being part of the conversation.
It often happens in discussions involving race, gender, religion, and most other minority issues. For certain people in those discussions, often the angrier, more radical wings, just associating with the majority is seen as fraternizing with the enemy. It doesn't just limit the conversation. It dehumanizes the opposing side.
Supergirl #19 takes the opposite approach in that both Supergirl and Lee are humanized to the upmost. Lee isn't some confused, attention-seeking teenager. Supergirl isn't some arrogant, stereotypical stand-in for majority. They're just two individuals, connecting like mature individuals do to help one another in a time of need. It's basically a template for simple human decency.
Contrast that with those who claim white people shouldn't contribute to conversations about race. Contrast that with those who claim beautiful people shouldn't contribute to issues surrounding body shaming. Contrast that with those who claim men should shut up when discussing women's issues, scorning anyone who dares to follow Matt Damon's example.
These instances don't just take the anti-bigotry, pro-tolerance message to an unhealthy extreme. It angers and alienates those on the other side of the argument. It gives them no reason to listen to what someone who considers themselves gender non-binary has to say, relying instead on prejudices and assumptions.
Neither side benefits from that approach. Nobody helps anyone when two sides of an issue harbor so much animosity that the very presence of another is seen as an insult. Yes, Supergirl does check most of the boxes for someone who faces far fewer issues than a non-white, gender non-binary individual in the United States. That doesn't mean she's part of the problem.
I don't want to spoil the rest of Supergirl #19. Like other comics I've singled out in the past, I'd rather people take the time to read it in order to experience the breadth of the story. It's a story worth heeding during these contentious times. I would argue it offers something far more important than those old after-school PSAs.
More than anything else, it emphasizes treating people as individuals and not lumping them into a particular group with a particular agenda. Lee points out that people just assume Supergirl thinks and feels a certain way because of how she looks and acts. That's a flawed assumption that dehumanizes and denigrates her.
It doesn't matter if Supergirl, or anyone else who gets involved in contentious social issues, looks a certain way or doesn't check the right boxes. She's still a human being, albeit one with alien origins. Unless you can actually read her thoughts and feelings, as some DC characters can, then making those assumptions is just a different form of bigotry hiding behind the guise of anti-bigotry.
Supergirl #19 is a solid story with an important message. I would argue it's more important now than it would've been in the days of after-school specials. It's a good thing to promote tolerance, but not to the point that it inspires intolerable attitudes. Supergirl's compassion helped Lee in her time of need. Her life and Supergirl's are better because of it.
The fact that Supergirl didn't even need to use her powers that much to help Lee is a testament to her character, as well as an inspiration. If she can help a total stranger that much, just by being decent and compassionate, then what's our excuse?