Have you ever been so upset and so distressed that you felt like you were going to just lose it? Your ability to process emotions, as well as your grip on reality, is hanging by a thread and that thread just gives way. You don't know what's going to happen, but something inside you just shatters and there's no going back.
There's no scientific term for that sort of state, but it's something many in the scientific and non-scientific fields love to analyze. Chances are many of us feel like we approach that precarious state at some point in our lives. Only a handful of people ever cross that line from just feeling like they're going to lose it to actually losing it.
We often say those people just "snap." It's not a very scientific description, but I've yet to find one more fitting. I won't try to invent some fancy term for it, as I've attempted before. It's just something I want to talk about because it reflects a dangerous extreme of the human condition.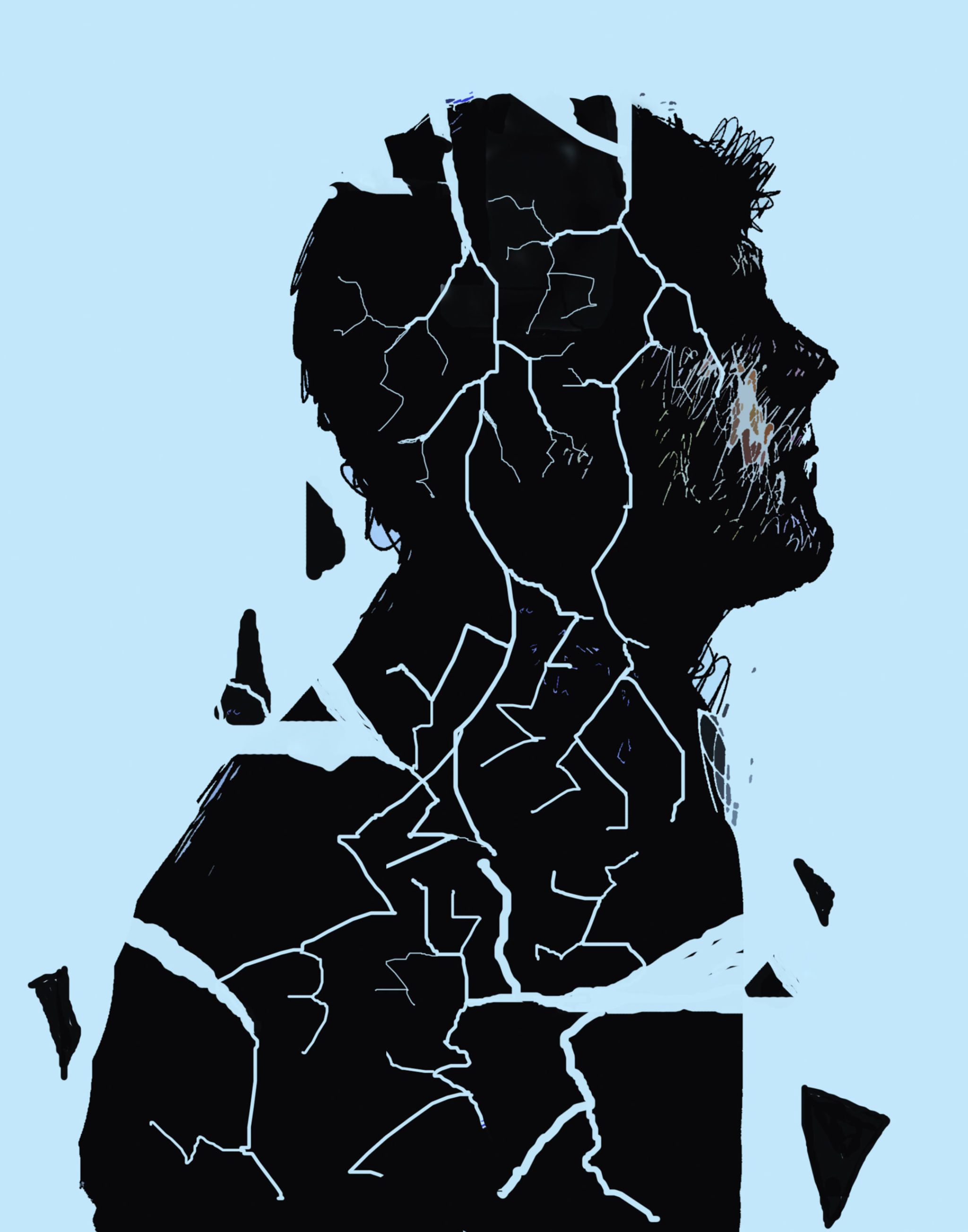 It's a scary, but fascinating phenomenon, understanding what happens to people who snap and how they got to that point. When I was in college, one of my favorite classes was a course called "Abnormal Psychology." Only a small part of it dealt with those who snapped, but that part often generated the most discussions in and out of class.
I say it's worth discussing outside a classroom. I would go so far to say that it's more pressing now than it has been in recent years, if only because it's easier for people who snap to make the news. Thanks to the rise of smartphones and social media, it's possible for someone who snaps to make the news before they're even done snapping.
The Columbine shooting was a terrible story involving two very disturbed teenagers, but it happened in 1999. Unless you were near a TV, chances are you didn't hear about it until it was over. Compare that to the shootings of Sandy Hook and Parkland. Within an hour of the shooting, it began trending on social media. We can basically live-tweet the act of someone snapping violently.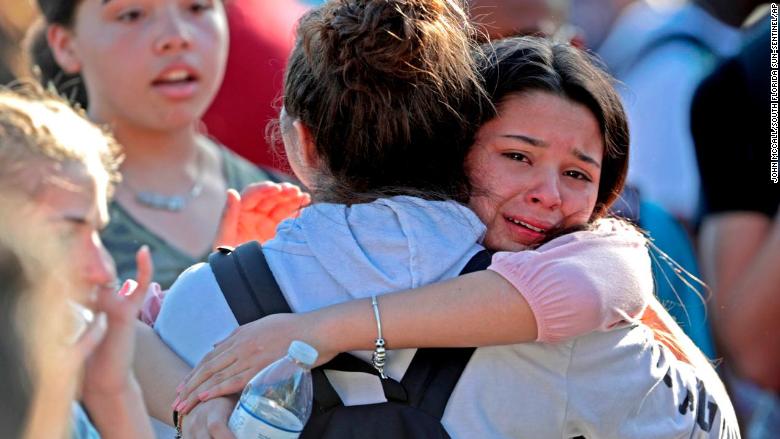 While I'm sure that will generate some frustrating discussions about the role social media plays in our lives, I want to focus on the people who experience these mental breakdowns. The act of someone snapping has been going on long before social media. Even when it doesn't happen all at once, mental illness is well-documented in various historical figures.
Seeing as how there are over 7.6 billion people on this planet and growing, the confluence of numbers and time ensure that someone will snap again at some point. Whether or not it trends on social media depends on a whole host of factors that aren't relevant to the discussion.
Given that inevitability, it's worth assessing and even speculating a bit on what leads someone to that point. That's more difficult than most insights into the human mind. There is some science into what happens to someone when they have a "nervous breakdown." I consider that similar to snapping, but I think those kinds of breakdowns are the next to last step in a much more damaging process.
You can recover from a nervous breakdown. There are even recovery programs for it. Once someone snaps, something fundamentally shatters within their psyche from which there is no full recovery. For someone to carry out a mass shooting or a horrific crime, someone's mind crosses a proverbial point of no return. What that point is varies from person to person, but the effects are just as devastating.
With respect to what pushes someone to that point also varies and is almost impossible to study in a scientific context. Until we can actually map and interpret the trillions of signals operating in someone's brain, which we are working on, we can't know for sure. Since we are all human, though, we all have some insight.
Now, I'm not a scientist, but I am an avid user of Reddit. In the interest of compiling insight, I asked for input on what other people thought made someone snap. As usual, Reddit provided a wealth of responses thanks to subs like this one, this one, and this one.
Many offered plenty of ideas, theories, and anecdotes. I won't say there was an underlying consensus, but there were plenty of common themes. They included factors such as mental illness, alienation, isolation, depression, despair, and overwhelming anger. Some posters made especially insightful posts. Here are just a few.
You snap when the weight you carry is heavier than you can bear, and you see no better alternative.

Duty is heavier than a mountain. Death is lighter than a feather.
It is calculated response. Some people look ahead in their lives and see 60+ years of quiet desperation, insignificance, loneliness, banality, and suffering ahead of them. They are willing to give up all of those years for 15 minutes of being the MOST IMPORTANT PERSON in the room. The gun means they can't be ignored, the attention they have been starved of is showered on them. And they will get talked about for months, maybe years to come. Something they don't see as possible by any other action.
Disconnection, alienation, circumstance, depression, hatred. We've all felt like outsiders at some time, or put upon, deprived, taken from or taken advantage of, hopeless, in emotional pain so bad it hurts physically. We've all had those thoughts of, "I wish that person were dead," or "fuck everyone," or "I'll get them back," or "life isn't fair." But 99.9999% of us don't ever act on that and as we mature through adolescence we learn to deal with these emotions and problems. We learn to work on ourselves, we learn perspective and that these things pass, we learn not to let others affect us to such a degree – or hopefully we do. Now imagine someone is dealing with this as a vulnerable teen, but 10x as bad as what any of us has dealt with, with maybe some greater tendencies towards mental illness, or narcissism, or anger management.
I think there's a kernel of truth within these responses, as well as a few oversights. Someone who snaps is someone on a very specific path. Sometimes it's one they choose, not knowing where it will lead. Some choose that path on purpose because they have sadistic tendencies that they seek to push. Eventually, they cross or are pushed beyond a threshold that just breaks them.
To some extent, we can think of the human psyche as one of our bones. Bones can and do break, but nature has made them pretty strong out of necessity. Some peoples' bones are stronger than others and some get weaker over time. Put them under sufficient stress, though, and they fracture. Put too much stress on them all at once and they snap.
The human brain is more complex than a bone, but the principle is the same. It has a system for regulating stress, emotions, and pain. The system is more robust in certain people than it is for others. Those with mental illness are like those with osteoporosis in that their systems are weaker than others.
Just straining that system can be damaging. While the human brain is uniquely adaptable, too much strain too quickly can overwhelm that system. Once in that broken state, everything that usually keeps someone in check goes out the window. That's how you get someone who has eruptions of violence, descends into self-destruction, and endures irreparable mental scars.
To complicate matters even more, which is saying a lot for such a sensitive subject, there were a few other factors that my Reddit posts brought up that may compound this process. A few posters brought up the effects of kids being over-prescribed drugs like Ritalin to fix behavioral problems.
Now, I was never on these drugs, but I did know a few kids who took them and I can attest that they have some pretty potent effects. While studies on this issue are inconclusive, it's not unreasonable to suspect that tweaking a kid's brain chemistry may incur some pretty lasting impacts.
Another complication that may end up being more powerful than drugs is the way our hyper-connected world just amplifies the stress that leads people to snap. While I won't go so far as to say social media is causing people to snap, I think it can accelerate the process for those already on that path.
People already in a precarious state go online every day and see a world in which they feel left out or lost. They see others succeeding and feel it's too late for them. They see others suffering and feel powerless to help them. They find themselves in hate-filled digital environments that only reinforce their sentiments. It makes the notion of snapping seem cathartic.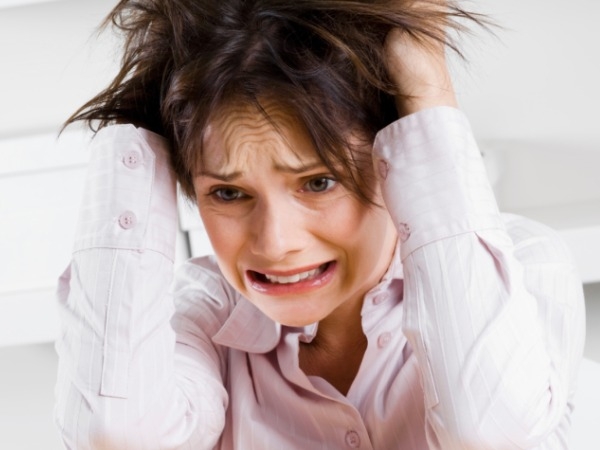 It's impossible to know for sure just how big a factor drugs or media may be for those who end up snapping, but I suspect there are more than a few instances where it plays at least some part. Given the breadth and complexity of every individual person, I believe everyone who snaps does so only after a confluence of many factors.
When it does happen, it's tragic for the person and their loved ones. It can subsequently manifest in some pretty horrific acts. Our current media landscape is sure to document such acts, sometimes to the point of being counterproductive. As bad as those acts can be, I do think there are reasons for hope.
That may seem outrageous after talking about such a sensitive issue, but I genuinely believe the potential for good outweighs the bad. Say what you will about the media, but by documenting those who snap, it brings attention to issues involving mental health care and how we confront hate.
I'm not saying more awareness will stop people from snapping, but it may help improve efforts to get to people before that moment comes. It is something we, as a functioning society, would be wise to work towards. Not everyone who eventually snaps can be saved, but if we can help those who can, I think it's in their interest and that of their loved ones to help them.
Again, thank you Reddit for helping me write this article. I really appreciate it.