When a movie becomes an unexpected hit, both with critics and at the box office, the biggest question isn't whether or not the studio will make a sequel. Major studios just love money too much. It's just a matter of whether or not the sequel will be able to capture the magic of what made the first movie so great.
The first "Deadpool" movie was an unexpected hit that Fox didn't even want to make. It broke so many rules, both with its R-rating and with its unorthodox approach to making superhero movies. In fact, it spent a good chunk of its overly violent first act establishing that "Deadpool" is not a superhero movie and Deadpool, the character, isn't a traditional superhero.
By daring to be different while also embracing everything that's lovable and unique  about the character, "Deadpool" found a way to work, despite a paltry budget and an audience that still hadn't forgotten Deadpool's disastrous first appearance in "Wolverine Origins." Now, "Deadpool 2" faces a new, but less daunting challenge in following up the unprecedented success of its predecessor.
Well, I'll gladly spoil one detail about this movie. It matches, exceeds, and kicks the ever-loving shit out of those challenges. If you enjoyed the first "Deadpool" movie, then you'll find plenty to enjoy with "Deadpool 2" and then some. Even if you found yourself unsatisfied with the first "Deadpool" movie, "Deadpool 2" will hit leave you feeling content in a way not possible without the aid of heavy stimulants and skilled hookers.
I realize that's an overly vulgar way of saying that "Deadpool 2" is a great movie, but after seeing it, I think that's perfectly in keeping with the spirit of the movie. It is, like its predecessor, an R-rated spectacle that does plenty to earn that rating. There's plenty of profanity, violence, adult themes, and a lot of butt jokes.
Seriously, this movie doubles down on the appeal of butt jokes. It's not quite in the same cartoonish mold as "South Park," but it works because it's a Deadpool movie. It needs to be vulgar and crude for the same reason water needs to be wet.
However, it's not just the butt jokes, the violence, the crude humor, or the inherent lovability of Ryan "Mr. Blake Lively" Reynolds brings to the table. There are deeper, less juvenile appeals in "Deadpool 2" that help distinguish it from other superhero movies. It's true to the Deadpool brand, but still finds a way to transcend its genre.
In the same way the first "Deadpool" movie mixed its superhero narrative with that of a genuine, sex-positive romance story, "Deadpool 2" does something similar. Instead of a romance story, though, the movie frames itself as a story about family and how to find one in an unfair, unjust world.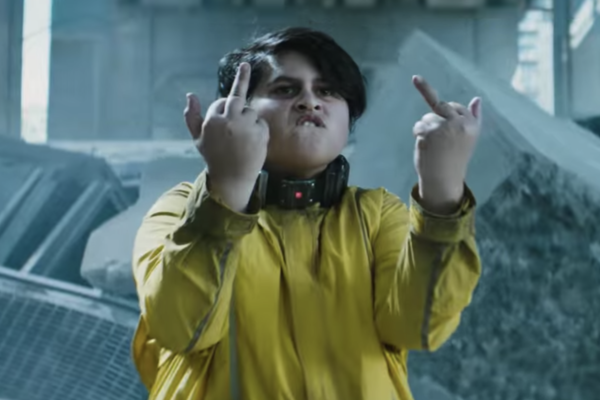 It's a story that deals with serious issues of abandonment, abuse, and injustice. It does much more than its predecessor to incorporate the struggles minorities face that have played out in previous "X-men" movies. However, "Deadpool 2" never feels too much like an X-men movie. It keeps things personal and that's key to making its story work.
Besides butt jokes and breaking the 4th wall, the underlying theme that drives the narrative in this movie is how everyone's family gets shattered by various forces. Deadpool loses his family. Cable loses his family. Russell, also known as Firefist, is basically without a family from the beginning.
Those respective losses are what drive the characters through the story. That gives it a level of emotional weight that you wouldn't expect for a movie based on a wise-cracking, exceedingly violent character who was heavily derived from an established DC character. That emotional weight is critical for both Deadpool and his supporting cast.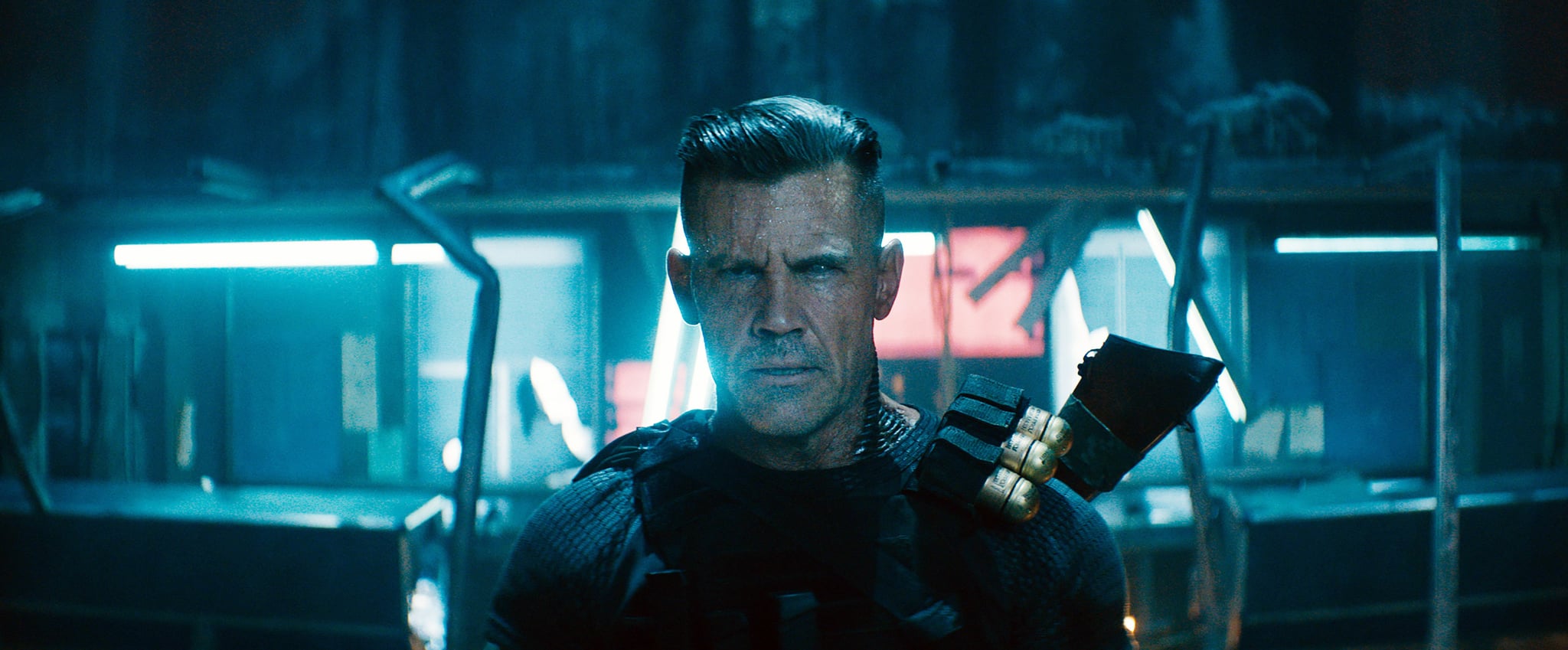 It's here where "Deadpool 2" further improves on its predecessor. Unlike the first movie, it digs a little deeper into the vast catalog of X-men characters. The most important of those characters is Cable, the time-traveling badass whose convoluted origin story involves a clone of Jean Grey. It's a character that Josh Brolin brings to life perfectly.
Already riding high from how he played Thanos in "Avengers: Infinity War," Brolin's Cable brings a gruff balance to Deadpool's quirky persona. That's not just critical for the overall feel of the movie. It's a critical element to their relationship, as established in the comics.
It's not at all necessary to be familiar with their history in the comics to appreciate it in this movie, but as a life-long X-men fan, it's nice bonus to see the spirit of the comics find their way into the movies. Given how often superhero movies take liberties with comic lore these days, that does count for something for fans like me.
As a result, Cable's gruff, overly serious demeanor complements Deadpool's eccentricities perfectly. Having both suffered immense personal losses, they both seek the same thing. Their methods are just very different and that makes for some glorious conflict, complete with references to Brolin's role as Thanos and his role in "The Goonies."
Aside from Cable, "Deadpool 2" also brings in other familiar X-men characters. That includes Colossus and Negasonic Teenage Warhead, who had significant roles in the first movie. It also involves newcomers Bedlam, Shatterstar, and most notably, Zazie Beetz's Domino. While not all these characters get a chance to shine, Domino does plenty to steal the show in multiple scenes.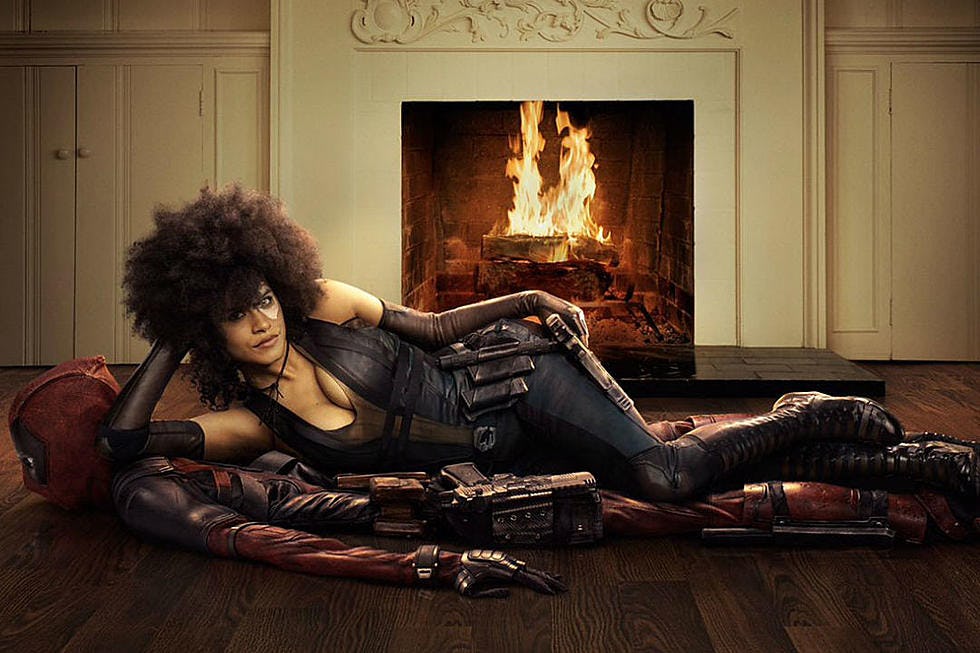 There's even a lengthy list of cameos throughout the movie and not just of the Stan Lee variety. The movie, even with its more serious themes involving family and loss, still finds plenty of ways to lighten the mood and have fun with itself. It never takes itself too seriously or gets too dark. It finds a way to mix in just the right amount of humor into everything.
By nearly every measure, "Deadpool 2" checks all the necessary boxes for an appropriately uncanny sequel. It offers a rich array of content that builds on what the first movie established along with plenty of bonus material, including one of the best post-credits scene of any superhero movie. Even if you don't care for the movie, that post-credits scene will put a smile on your face, especially if you hated "Wolverine Origins."
That's not to say it's a flawless movie. I wouldn't put this movie above "Avengers: Infinity War" and not just because it's a different kind of movie. "Deadpool 2" does a lot of things right, but it leaves some things unfinished. There are times when it rushes certain plot elements. As a result, characters like Vanessa and the lovably under-powered Peter feel wasted.
There are also a few instances where the the story feels choppy. Those instances are minor, though. While it would've been nice to establish a few other details about characters like Cable and Domino, the overall structure of the movie still works because it keeps the plot of "Deadpool 2" concise. It never tries to cram too much into the story, which has derailed more than a few superhero movies. See "Spider-Man 3."
Overall, "Deadpool 2" is awesome because it has an identity and sticks to it. There's crude humor, violence, and plenty of 4th wall breaking. There's also genuine heart. In the same way the romance elements in the first movie felt sincere, the themes of family and finding a place in an unjust world feel just as sincere in this movie.
You'll laugh and you'll feel throughout "Deadpool 2," but chances are you'll probably do more laughing. As a whole package, "Deadpool 2" gives you plenty of reasons to leave the movie with a big smile on your face. Whether you're an X-men fan, a superhero fan, or a fan of neither, this movie gives you something to enjoy.
If I had to score "Deadpool 2," I would give it a 9 out of 10. It's not flawless, but it's pretty damn close. It's exactly what you want it to be and then some. The ability to make more butt jokes is just a nice bonus.