When I was 21-years-old, I took my first trip to Las Vegas. It was truly a magical experience. Even though I was young and socially awkward at the time, I had a lot of fun there. It was the first time I had been somewhere that really treated sex like a spectacle. That spectacle can bring out a very different side of people.
One incident, in particular, really exemplified this during that first fateful trip. It occurred when I was walking down Fremont Street, also known as the old part of Las Vegas. This is the area that gets glorified in gangster movies like "Casino." Today, it's largely full of street performers, tacky vendors, and Elvis impersonators.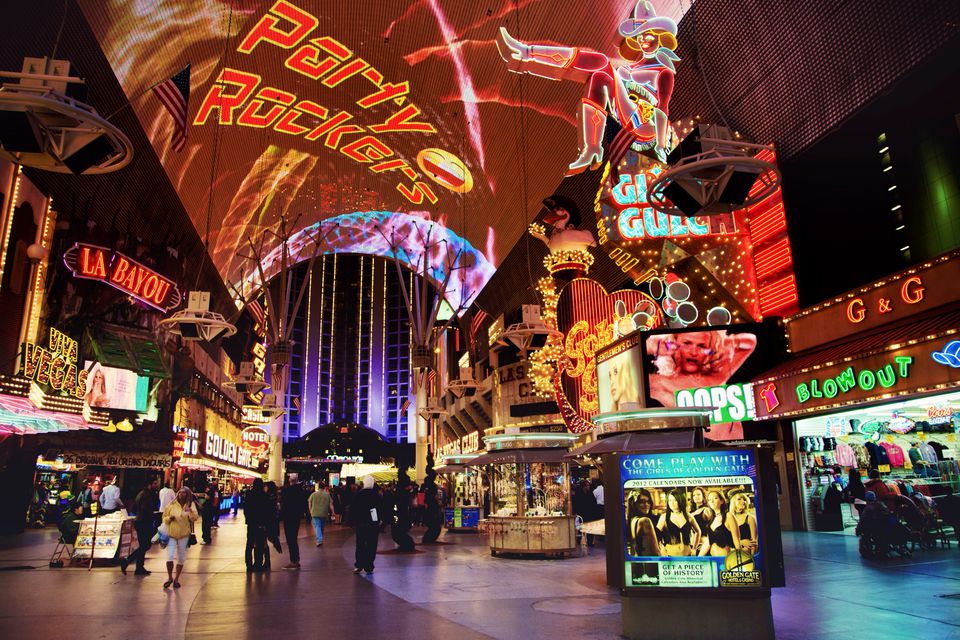 However, the one spectacle that stood out most occurred when I passed by an unusual crowd near the Golden Nugget. The crowd was unusual because it consistent mostly of women and they were making noises that I had never heard women make to that point in my life.
When I moved in closer, I saw that the source of the spectacle were a few male strippers, specifically the big, muscular types that worked at places like Chippendales. Despite being straight and shy at the time, even I found these guys to be attractive. However, it was the behavior of the women that really stood out.
They were all over these guys. They were cheering and laughing as though they had just won the lottery. They were taking turns hugging them, kissing them, and feeling around their perfectly chiseled muscles. Some women had this look on their face that resembled a kid looking at a giant chocolate cake. It was quite a sight.
Keep in mind, these weren't Las Vegas showgirls. Most of these women looked like soccer moms who could've easily been friends with my parents. At that moment, though, they were utterly uninhibited. The things they said to those strippers, and on a public street no less, would've made an experienced porn star blush.
At the time, it was just an amazing sight that I hadn't seen before in my youth. As the years have gone by, though, that experience has taken on a very different context. That context has gained even greater meaning as trends in feminism, popular culture, and social justice have really changed the conversations we have about gender.
The particulars of that conversation really stand out when you focus on strippers. Specifically, the double standards within those conversations become a lot more apparent. I know I talk about double standards a lot, but some are more egregious than others. I would even go so far as to say that those involving strippers are most revealing, if that's not too loaded a term.
For any man who has gone to a strip club featuring female strippers, most quickly learn that there's a lengthy set of guidelines to follow. I freely admit to going to multiple strip clubs so I'm pretty familiar with all of them. They usually involve these kinds of  rules.
Do NOT touch or grope the strippers while on stage or during a lap dance
Do NOT try to solicit sex or sexual services from the strippers
Do NOT yell at or disrupt the stripper while they're on stage
Do NOT invite a stripper back to your hotel room or to a private residence
Do NOT address the strippers in a vulgar manner
There are usually other rules, but these are the most basic. Every strip club is different and some are better about enforcing those rules than others. For the most part though, these are the expectations and failure to meet them often means getting thrown out or arrested.
The rules and expectations for male strip clubs, however, are very different. It's not just that it tends to be louder and more intimate, so to speak. There are things women do at male strip clubs that would get most men thrown out of female strip clubs, if not arrested.
A couple years ago, Vice compiled testimony from male strippers about some of the behavior they encountered during their work. Their experiences included, but weren't limited to being puked on by drunk women, women getting up on the stage to dance with them, and being flat out groped.
It's also both common and expected that women will hook up with male strippers. Sometimes they'll offer money. Sometimes they won't. In either case, it's exceedingly rare for them to face scrutiny or arrest for that sort of behavior. In fact, some even see it as empowering.
Never mind the fact that such empowerment requires such an apparent double standard. Women being sexually uninhibited and free to pursue whatever decadence they want is seen as liberating. However, men doing the same is seen as oppressive. The principles and mechanics are the same. The social stigma is not.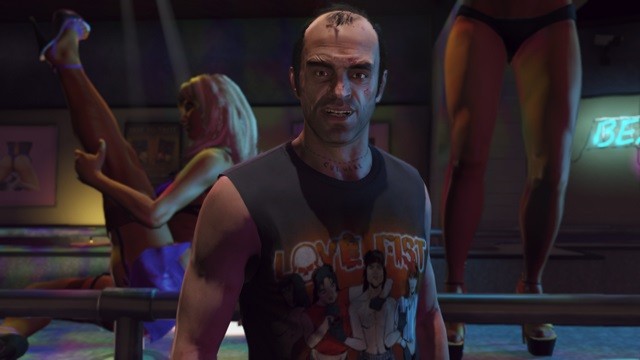 That stigma also effects women in more indirect ways. There are more than a few stories about women being fired from their jobs after someone found out they worked as a stripper or porn star. Men who work as strippers, though, don't usually have this issue. Former stripper Amber Rose pointed that out, noting how men like Channing Tatum get praised for his portrayal of a stripper while she still faces stigma for her past.
In both instances, the stigma is damaging. The double standards are asinine. Sure, you could argue that patriarchal traditions have helped forge these standards, making overly sexualized women taboo while overly sexualized men are prized. However, as with most double standards, they still require one too many assumptions and just as many taboos.
In both cases, the double standard is built around the idea that women should be sexually limited in most aspects of her life. There are even those who claim that women being sexually uninhibited undermines civilization. Nobody should take those claims seriously. Chances are those same people have unhealthy, regressive views about sexuality in general.
That same standard also asserts that men are unthinking, unfeeling beasts. They want to be objectified by women. They're expected to be dispassionate brutes who exist only to lure women into their bed the same way a rancher would herd cattle. Never mind the fact that some male strippers do indeed feel objectified. Their feelings don't matter as much as their female peers.
However, while female objectification is decried, male objectification is celebrated at male strip clubs and movies about them. At the same time, women who dare to be sexual, either as strippers or just in general, are subject to stigma and scorn. Both are a byproduct of sexual repression and both are equally wrong.
Therein lies the most revealing implications about this double standard. It essentially exposes the script that men and women are expected to follow with sexuality. In that sense, I honestly can't blame the women I saw that day in Las Vegas for going so nuts around those male strippers. They're scorned for doing that in every other aspect of their lives. When they finally get a chance to break free, they go all out.
Conversely, men still have to follow the script. They still have to jump through all the hoops and layers that tell them their desire for sex is inherently damaging. Their desire to just indulge in one of the most basic acts of intimacy in nature is an oppressive force, one that must be mitigated by the strict rules and guidelines prescribed by strip clubs.
In the end, strip clubs are a microcosm of the different sexual expectations for men and women. One form of sexuality is damaging, oppressive, and needs to be managed. The other is liberating, empowering, and forcibly contained by taboos and stigma. The fact that strip clubs even exist in the first place are a hint that those expectations are not entirely healthy for either gender.