By now, with the Thanksgiving festivities over and the family gatherings complete, it's finally sinking in. You realize just how much you ate and how much you've probably set back that New Years Resolution you made 11 months ago. If your Thanksgiving was as successful as mine, then it's likely you feel as anxious as I do about what we just put our bodies through.
That's not to say it was a bad thing. Thanksgiving is a holiday. You're supposed to overeat, over-indulge, and forget every sound nutrition advice you ever got from your doctor. That's part of what makes it special. At some point, however, you have to let go of the holiday spirit and get back to more responsible health habits.
It can be frustrating, tedious, and strenuous on so many levels. It's still worth doing. Take it from someone who eats like a pig on the holidays and was out of shape for the first half of his life. You do feel a difference when you make an effort to get back into shape after Thanksgiving.
To that end, I'd like to share a few tips, along with some personal insights. Over the past few years, I've developed and refined my own method for getting back into healthier habits after a successful Thanksgiving. I've even developed my own unique workout routine.
Now, I'm not going to claim that this is one of those gimmicky fitness regiments that you see in infomercials and fitness magazines full of Photoshopped fitness models. What works for one person isn't going to work for everyone. Everybody's body is different. Everybody reacts to holiday gorging and exercise differently. There's no one-size-fits-all approach to getting into shape, at least for now.
That said, there are many health benefits to exercise and staying in shape, especially after the holidays. It goes beyond just looking better naked and looking sexier at the beach in the summer. In some ways, the exercise you do after the holidays is even more rewarding and not just because you have more calories to burn.
You work hard on yourself to ensure you can indulge during the holidays. Like anything worth achieving, putting in the effort makes the end result more satisfying. I've certainly come to appreciate that effort and in the interest of helping those still digesting that extra slice of cheesecake, here is my personal process for getting into shape after Thanksgiving.
---
Step 1: Refocused Diet (That Makes Me Less Hungry)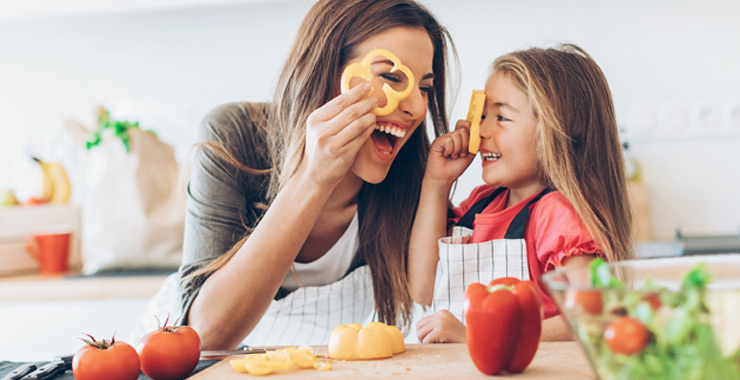 Make no mistake. Diet is the hardest part of staying in shape.
There's a popular saying that six-pack abs are made in the kitchen. That's not just an adage. It's true. How you eat is a major factor in how you look, feel, and conduct yourself in any effort related to your health. I know Thanksgiving tends to throw a wrench in any diet you might have maintained all year. I say that as someone who ate no fewer than three slices of cheesecake on Thanksgiving.
In a sense, Thanksgiving is the ultimate cheat day and one you should take advantage of. When that day is over, though, the key is less about eating less and more about eating right. What I mean by that is you should focus not on just eating fewer calories. The goal should be to feel less hungry.
That can be done without sheer will-power. It's a fact that certain foods make you less hungry. Those foods are often high in fiber and protein, including things like eggs, nuts, and whole wheat bread. You don't have to eat much of those to feel full. Most of my post-Thanksgiving meals consist of chicken, mixed vegetables, and eggs. Much of it comes from frozen meals which aren't that expensive.
On top of that, I ditch soda and drink mainly water or black coffee. That helps keep sugar intake to a minimum. While it's difficult to cut sugar out completely, especially after enjoying so many holiday desserts, it is important to limit it. Whether it's your coffee or your snacks, it's the sugar that'll make you feel hungry and keep you from feeling energized.
I usually dedicate the first two weeks after Thanksgiving to sticking to my diet. I make sure most of my meals involve chicken, eggs, and vegetables. I do keep a cheat day for which I will indulge a little, but I try to usually make those first two weeks the most important. Get through that and you'll be back into less festive eating habits, at least until Christmas.
---
Step 2: My Workout Routine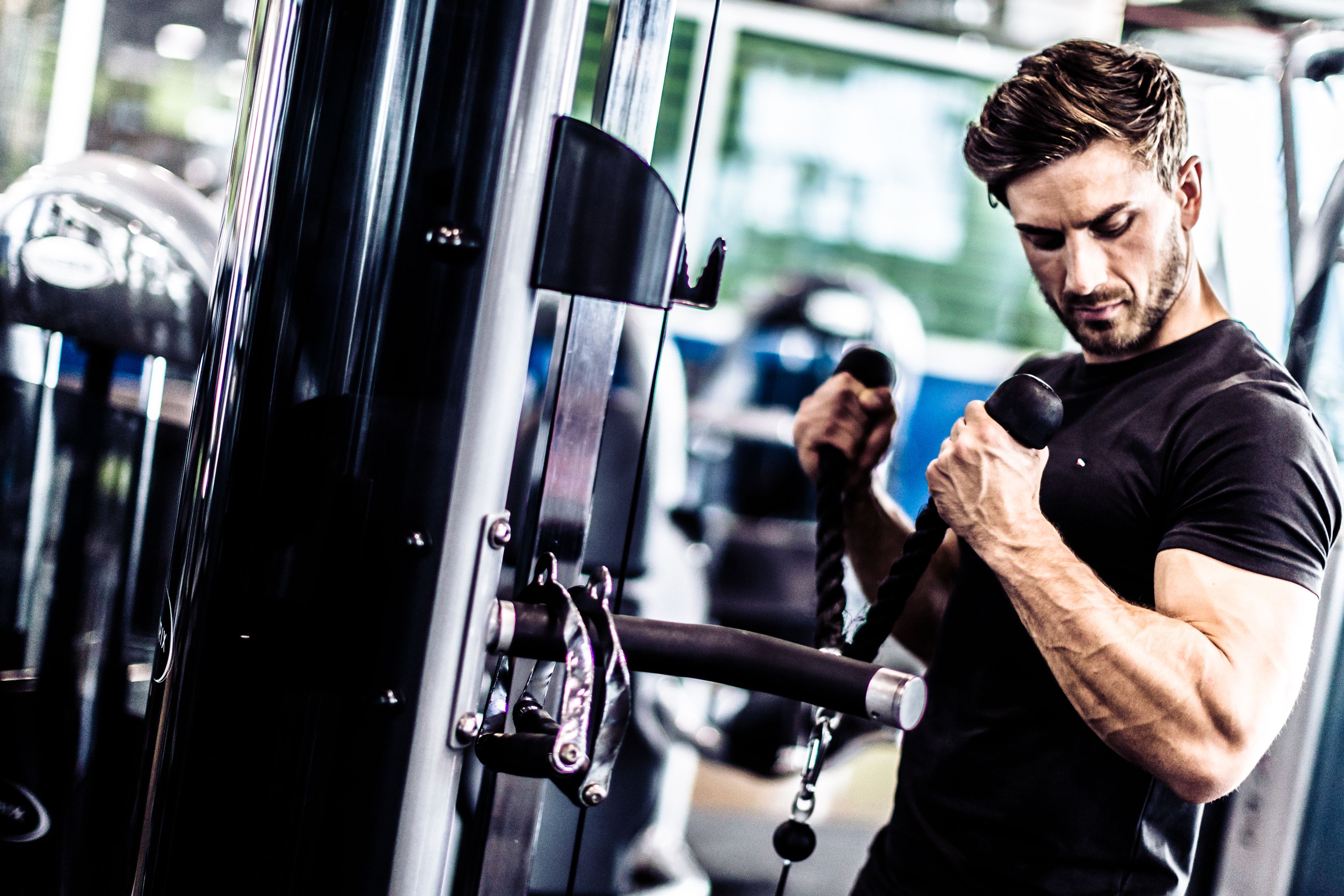 This part is somewhat easier for me because I love working out. I know that's not a feeling everyone has, especially if they've never been big on going to the gym. I understand that. I too used to resent going to the gym. When I started taking my health more seriously, it became part of my routine. Now, I get upset when I can't go.
My routine isn't on par with an Olympic athlete or body builder. I also wouldn't call it easy, either. You will get winded and sore from my workout, but only to a point. It will get the job done, though. I know this because it has helped keep my weight stable, even after holidays. I can also see my abs, biceps, and leg muscles too, which is a nice touch.
My workout isn't all about going to the gym, either. In fact, I usually go to a gym at least twice a week. That's as much as I can squeeze in. On days I don't go, I still work out. It's just usually involves something different. For that reason, I'll separate my workout from my gym days from my non-gym days. With that in mind, here's my routine.
On my gym day, I start by running at least 3.5 miles on a treadmill or outside, if the weather permits it.
I then do a series of weight training with either machines or free weights that include 4 sets of 12 reps of the following:
Bicep curls
Tricep curls
Butterfly chest
Shoulder pull-downs/extensions
Ab crunches
Leg lifts
Leg press
In general, this whole routine takes a little over an hour. I'll also mix it up at times, either by doing the weight training first and then doing cardio at the end. I'll also sometimes exchange the treadmill for an elliptical, which is easier on my feet and gives a better workout for my legs. If you have knee or foot problems, I highly recommend using an elliptical.
For days when I don't go to the gym or can't make it, I try to go running. Most of the time, it's around the block. I try to run for at least 30 minutes, sometimes longer. In addition, I'll also do 100 sit-ups, followed by 100 squats in my bedroom. This keeps those muscles strong and gets my heart rate going to burn extra calories.
I also reserve one day of the week for rest. Usually, it's Wednesday. That's not just a cheat day, either. It's critical that you rest your body, even if you're doing a modest workout routine. I've tried going 7 days a week a few times. I often end up hurting myself or making myself too sore to work out for extended periods. Don't learn that lesson the hard way. Leave one day for rest. Your body will thank you.
---
Step 3: Staying Focused (Until Christmas)
I know it's easy to encourage diet and exercise as a means to get back into shape, especially after a holiday like Thanksgiving. Most people can even make the effort for the first couple days after Thanksgiving, just like they do in the first few days after New Year's when they promise themselves they'll get into shape.
In the same way people tend to break their New Year's Resolution, they'll often break their post-Thanksgiving resolution and it doesn't help that there's another major holiday right afterwards. Christmas, with all its sugar cookies and candy canes, adds plenty of temptation to the mix and it's not easy to resist. I don't deny that for a second.
That's why the most critical aspect of getting into shape after Thanksgiving involves focus. By that, I don't just mean keeping a schedule. One reason why it's so easy to slip back into unhealthy habits is because the holidays can be overwhelming. You find yourself wanting to just stop, take it easy, and let everything slow down.
However, the holidays don't slow down, especially as Christmas gets closer. If anything, it makes things even more stressful. When you're stressed out, you're less inclined to exercise. You're also more inclined to reach for those sugary holiday treats. It can quickly become a self-reinforcing cycle that'll leave you even less healthy than you were after Thanksgiving.
The best way to combat this is to maintain focus. One of the benefits of having other holidays after Thanksgiving is that it offers plenty of distractions. When you're distracted, you're less likely to eat and slack off. Use that to your advantage.
Sometimes, it means going shopping or just hanging out with friends more often. It also can involve things like preparing holiday decorations and preparing gift lists. It may not always be productive, but if it keeps you from slipping into that ugly self-reinforcing cycle, then it has merit.
---
I hope these tips help with everyone still digesting their Thanksgiving treats. There's a time and a place for indulgence and the holidays are definitely one of them. However, it's for that reason that we make the time in between as productive and healthy as possible. As a result, it helps make the holidays feel more special in the end.