When it comes to improving your sex life, there's no one way to go about it that works for everyone. Human sexuality is complex, diverse, and exceedingly kinky. What works for one person won't work for another and may even be detrimental in some cases.
Conversely, there are also variety of ways to undermine or ruin your sex life. That same sexual diversity that helps the human race find novel ways to get intimate with one another can also backfire horribly. Some are minor, in terms of effect, but other forces can have a much greater impact.
That brings me to religion, a topic that tends to inspire the best and worst in people. Like sex, it's a complex phenomenon that impacts everybody differently. It can inspire great charity and compassion in some. It can just as easily incur greed, exploitation, and outright atrocity.
For those reasons, and plenty more that are too numerous to list, any effort that involves mixing sex with religion is akin to mixing napalm with TNT. I've made an effort to discuss both topics in a fair, balanced manner in the past. I feel as though I can only go so far before I totally inflame certain audiences.
I'm still going to try to push the conversation a bit farther. That means taking a few risks and since religion is still such a prominent force in the world, it's effect on our collective sex lives is unavoidable.
For this particular discussion, want to focus on what happens when religion is removed from the equation. If religion is really that powerful an influence on our lives, and both history and current politics indicate that influence is not entirely trivial, then it stands to reason that the impact of its absence can reveal something about the extent of that influence.
That's not to say that this is going to be a glowing endorsement of atheism. I prefer to let the data, the logic, and the implications speak for themselves. Since religion is on decline in many parts of the western world, I think exploring the potential impact is critical and even a little urgent.
Information on the sex lives of atheists compared to those who consider themselves religious is somewhat difficult to come by. The act of assessing and measuring someone's sex lives, as well as the extent of their religiosity, is extremely difficult without the aid of lie detectors or mind-readers. The information we do have, though, does offer some intriguing insights.
Back in 2011, a survey entitled "Sex and Secularism" surveyed approximately 14,500 people revealed that those who identified as religious had less satisfying sex lives than their non-religious counterparts. On top of that, those same religious participants reported a high level of guilt that came along with their sex lives. Given how some religions build their theology around guilt, that shouldn't be too surprising.
Conversely, those identifying as non-religious didn't just report better sex lives. They had better sexual education and were more open to discussing sex in general. Everything from personal fantasies to simple tastes was fair game and less affected by guilt. That openness, along with considerably less stigma, was conducive to a more fulfilling sex life.
That effect was more pronounced by those who had once been religious, but had since become atheist. Between the absence of religiously-motivated guilt and the sexual taboos that are often theologically driven, the cumulative effect is pretty striking. This notable quote from the researchers summed it up nicely.
"People who had lost their belief and became atheists reported a significant improvement in sexual satisfaction," the paper went on to say. Apparently the guilty feelings that religion creates around sex dissipate after a while.
Now, I can already hear the outrage sincerely devout religious crowd on the conclusions of this study. More than a few people who consider themselves religious will claim that their sex lives are superior and they may even have a case to make. Many religions offer a simple, one-size-fits-all approach to sex that is uncomplicated, straightforward, and safer. The fact that it's also ordained by a divine power is also a factor.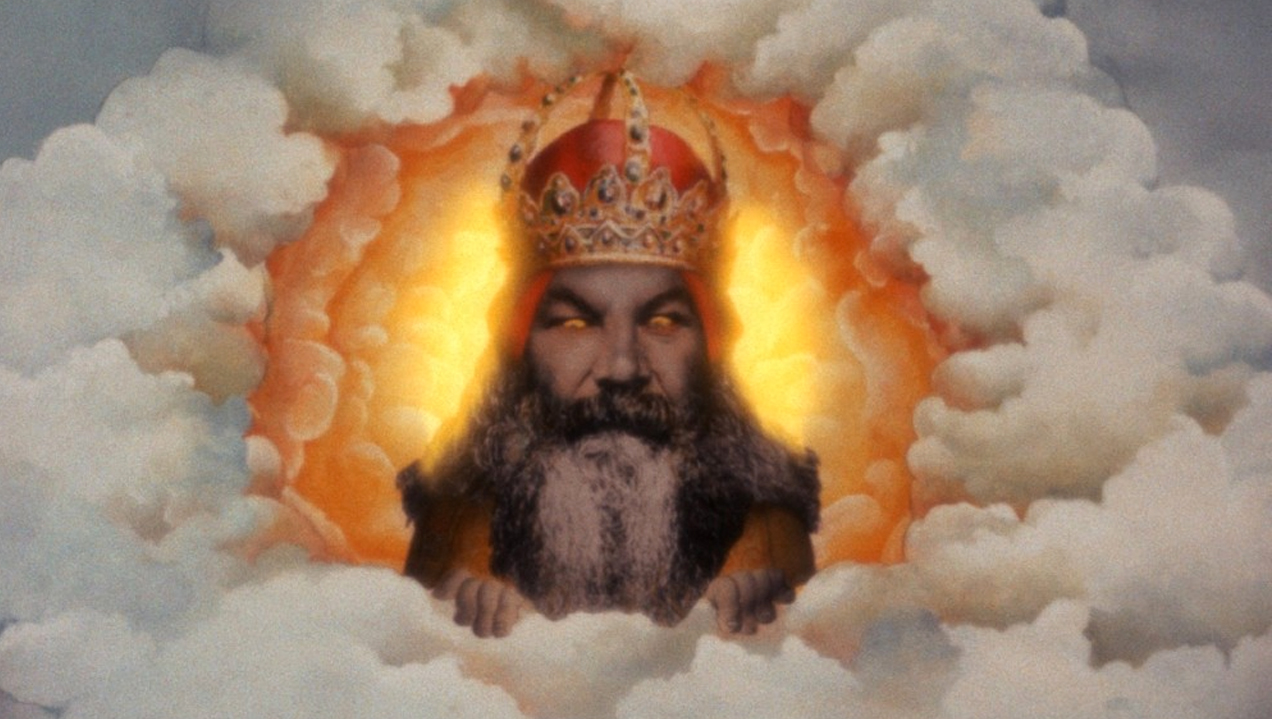 I don't deny that there are plenty of religious couples out there who have satisfying sex lives. There are probably plenty of atheists out there who have terrible sex lives, as well. However, in order to draw larger conclusions about the impact of religion on sex, we can't just go by a few anecdotal experiences. We have to step back and see the forest from the trees.
From a psychological and physiological perspective, it makes sense that guilt, religiously-motivated or not, would undermine anyone's sex life. Guilt has measurable effects on people. It makes it harder to focus. It keeps us from enjoying things. It's a powerful distraction that makes us feel stress and anxiety. All of these forces can do plenty to undermine your sex life.
In my musings on taboos, I often cite religion as a driving force behind them. Organized religion has made no secret of its intent to regulate, control, or outright exploit human sexuality. There's plenty of theology, especially among the Abrahamic religions, that imparts divinely-mandated guilt on sex.
In these religious cultures, sex isn't just some basic biological act that people do for intimacy, procreation, and recreation. It's subject to all sorts of holy and unholy connotations. The deities involved in these religions aren't just interested in the kind of sex you're having. They'll actually punish you if you do it the wrong way.
That does more than just impart extra guilt for doing anything that strays from what priests, mullahs, monks, and rabbis deem appropriate. It also instills a very rigid family structure, one centered around a specific manifestation of sex that has very little room for fun, kink, and exploration.
That manifestation involves strict gender roles where men do the hard labor and women do the child rearing. The only sex that is sanctioned is the one that involves producing babies who subsequently grow up to be adherents/soldiers/patrons of a particular religion. The fact that type of sexual expression indirectly benefits religious institutions is probably just a coincidence.
The act of enjoying sex for non-procreative purposes would constitute a distraction. A distraction is dangerous in any religion because if people become too distracted, then they pay less attention to the religious institutions and the duties they espouse. As such, it's in the interest of any successful religion to maintain a strict control over someone's sex life.
That kind of control is naturally prone to stress. Given how the biological wiring of human sexuality is not conducive to that kind of narrow expression, there's bound to be temptation. The best way to combat temptation is through stigma and taboo. By hijacking powerful feelings like guilt, it's possible heavily influence peoples' sex lives, even if it's impossible to control them.
It's akin to putting lead weights on somebody's limbs and convincing them that the weight is normal. Even if they come to accept that, the weight still skews perceptions and that can only do so much in terms of circumventing basic biology. It also means that when those weights come off, the effect is pretty striking.
Suddenly, the stigma that once kept someone from seeking the sex they desired are gone. The burdens associated with thoughts and feelings that religious institutions deem unholy are lifted. Like any form of stress relief, it can be pretty liberating.
That doesn't necessarily mean the 2011 survey is conclusive. It has been criticized for being unscientific in some aspects. Some of those criticisms are valid and the researchers concede that, but to the extent the data is consistent with what we understand about how religion can affect our sexuality, it passes some critical filters.
Our sex lives are complicated. Religion, in its many forms, is complicated as well. Regardless of how you feel about one or the other, mixing them is almost certain to compound both. Atheism, like not playing a sport or not having a hobby, simply removes one of those complications.
It's not a universal fix. It doesn't subvert other potential issues that may undermine someone's sex life. There's plenty more research to be done and religion is still evolving with each passing year, but when it comes to removing divinely-imposed, theologically-driven guilt, atheism stimulates the necessary aspects that make for a satisfying sex life.