We're living in a golden age, of sorts. If you're fan of comic books, superhero movies, and complex villains, you've got a lot to appreciate. Between the emergence of complex villains like Walter White and the dominance of superhero movies at the box office, "Black Panther" and "Avengers: Infinity War" being the latest, these are amazing times indeed.
It wasn't that long ago that villains were barely distinguishable from a well-designed speed bump. Sure, there were memorable villains, but unless they came from the mind of George Lucas or Francis Ford Coppola, they weren't that memorable. They only ever existed to make the hero more heroic.
That all changed when Health Ledger raised the bar as the Joker in "The Dark Knight." That Oscar-winning performance, more than anything, proved that villains could be both compelling and have motivations that go beyond pissing off the hero. More recently, Thanos in "Avengers: Infinity War" has set a new standard that would make the Joker's grin even wider.
As wonderful a time this is for fans of heroes and villains, alike, that added complexity comes with a few uncomfortable side-effects. In order for a villain to be compelling, they have to have some kind of motivation beyond just wanting to kill the hero. They have to have a goal or desire that ordinary, non-villainous people can understand and empathize with.
Heath Ledger's Joker was an agent of death and chaos, but he found a way to make that seem right in the twisted, crime-ridden world of Batman. Thanos did the same with "Avengers: Infinity War." What he did was on a much bigger scale than the Joker, but why he did it is actually part of what made him so menacing.
He didn't want to wipe out half of all life in the universe out of sadism, hatred, or vengeance either. He didn't even do it for the same reason he did it in the comics, which involved him falling in love with the female personification of death. I swear I'm not making that up. It's one of those rare occasions that it's good that the movie didn't follow the comics too closely.
As the action-packed spectacle plays out in "Avengers: Infinity War," Thanos goes out of his way to justify what he's doing. It's monstrous, brutal, and outright genocidal. At the same time, however, he really thinks he's doing the right thing. He genuinely believes that the universe will benefit more than it loses by killing half of all life.
The way he goes about justifying such an atrocity is part of what makes "Avengers: Infinity War" such an incredible movie, as I made abundantly clear in my review. His motivations are presented so well that it's hard not to ask the disturbing, yet pertinent question. Is Thanos right? Even if it's only in part, is there some twisted merit to culling an entire population at that scale?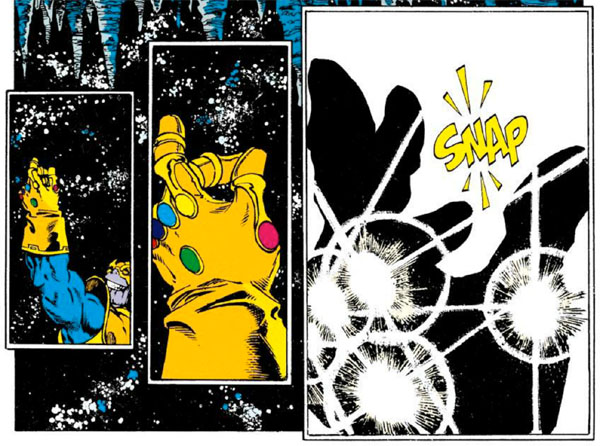 They're deplorable questions with even more deplorable answers. Nobody who isn't openly pro-genocide can condone Thanos' methods. Even so, it's a question that's hard to leave unanswered. Even if that question itself disgusts us, it's still one worth asking.
With that in mind, I'm going to make a concerted effort to answer it. Moreover, I'm going to try and answer in a way that doesn't skew too heavily towards heroic or villainous biases. I'm just going to try and assess the merits of Thanos' idea that culling life on a massive scale is necessary to save it in the long run.
The answer for such a daunting question is not simple, but it's not as complex as those posed by other villains like the Joker, Baron Zemo, or Erik Killmonger. There's a short and a long answer. To start, here's the short answer to that daunting question.
Thanos is wrong, even if his intentions are right.
I think most sane people would agree with that. "Avengers: Infinity War" did an excellent job of giving context to Thanos' action. He believed overpopulation on his home world, Titan, would destroy it. He turned out to be right. He saw, with his own eyes, his entire world destroy itself. In terms of raw numbers, he's not wrong. Half a world is still better than no world.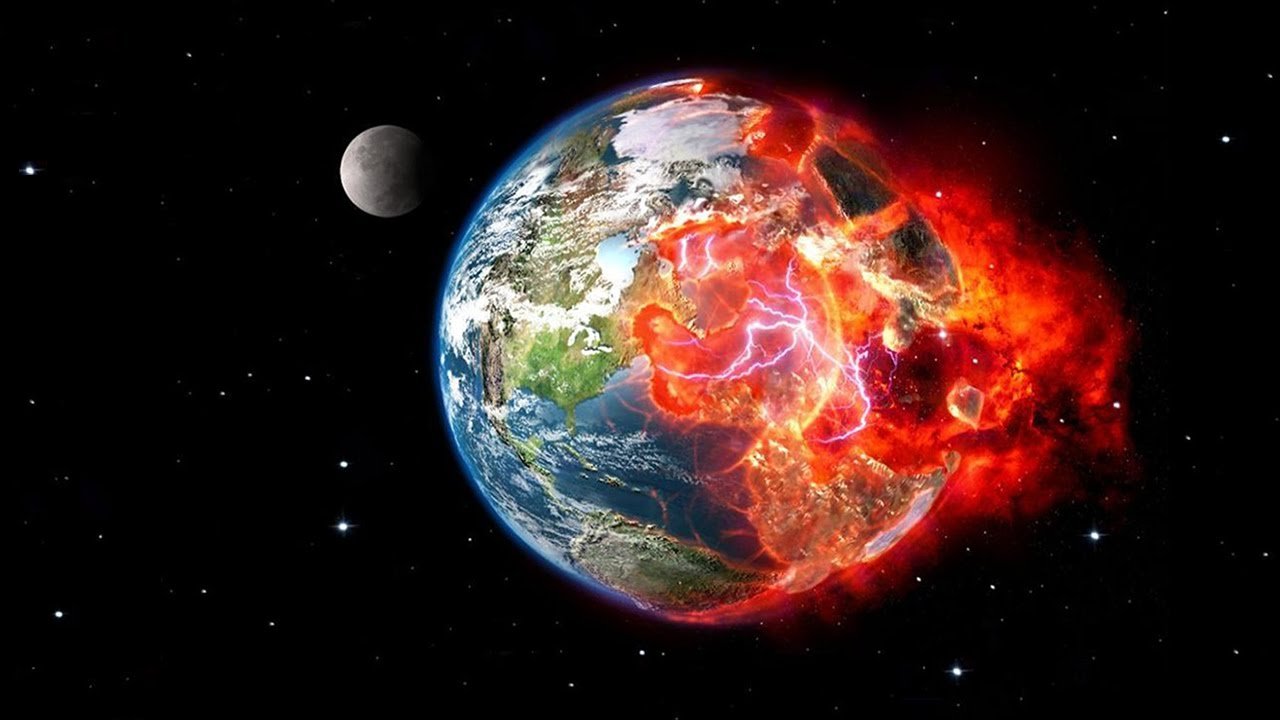 There's even some real-world parallels. Granted, they rely on immense amounts of suffering, but the implications are hard to ignore. It didn't happen with the aid of infinity gems or talking raccoons though. It happened through an aptly named period called the Black Death, a period in history that I'm sure would fill Thanos with glee.
Most people with a passing familiarity of history know what happened during the Black Death. A wave of disease, mostly in the form of Bubonic Plague, ravaged Eurasia. It was so devastating that it's estimated to have killed between 50 and 200 million people. In some cities, more than half the population died over a five-year span. Even by Thanos standards, that's pretty brutal.
At the same time, though, the consequences of the Black Death had a few silver linings. Those lucky enough to survive inherited a world in which the flaws of the previous order had been shattered. Thanks to the Black Death, the old feudal order ended. A new middle class emerged. Old traditions and dogmas that helped spread the disease collapsed. From the ashes of that destruction, a stronger, healthier society emerged.
Thanos himself pointed that out in "Avengers: Infinity War" at one point. A massive onslaught of random, chaotic death has a way of getting society to reorganize itself. That kind of devastation makes it much harder to cling to the old order, especially if it relies on a mass of disease-prone peasants to do hard-labor for subsistence resources at best.
That's the benefit Thanos sees. That's also the danger that influential scholars like Thomas Malthus saw when he noted the dangers of overpopulation. Unlike Thanos, though, Malthus didn't favor unleashing waves of death. He simply favored encouraging people to restrain themselves from having too many children that they couldn't sustain. There was no need for an Infinity Gauntlet.
Both Thanos and Malthus saw overpopulation and strained resources as a problem, one that has to be solved by either restraint or mass death. However, the crux of their philosophy still relies on a series of key assumptions that are inherently flawed. This leads directly to the longer answer to that distressing question I posed earlier.
Thanos is wrong because his sample size is too small and justifying his actions requires assumptions that are demonstrably false.
I don't think the answer needs to be that long, but it's worth further elaboration. Not long ago, I cited a man named Dr. Norman Borlaug, a man who is basically the anti-Thanos. Rather than using death to fight hunger, he channeled the power of science, compassion, and good old grit to create new tools to improve food production, thereby feeding a growing population.
It's worth noting that while Dr. Borlaug was hard at work, there were a lot of doomsayers out there like Thanos, warning that a growing population would lead to war, starvation, and conflict. Paul R. Ehrlich was probably the most famous with his book, "The Population Bomb," which might as well have been written by Thanos.
Unlike Thanos, though, Dr. Borlaug and men like him helped prove that idea dead wrong. Ehrlich, Malthus, and Thanos all worked under the same flawed assumption. The carrying capacity of the world was finite. Once life approached that finite limit, it would lead to conflict that included starvation and war.
In the case of a species that could make weapons, like humans, that conflict could potentially destroy the entire world. That's what happened to Thanos' world. It almost happened to humanity on more than one occasion. However, there's a fundamental flaw in that assumption. It's the idea that humanity, or some other advanced species, is incapable of finding ways to transcending natural limits.
Part of what sets humans apart from other animals, who are very much at the mercy of a land's carrying capacity, is their ability to make tools and modify the environment to improve survival and enhance resource management. As flawed as humans are, that's still one of humanity's greatest strengths. It's part of what has helped us become the dominant species on this planet.
The human race, especially with the rise of modern civilization, has created amazing new tools that have helped us transcend the limits that once ravaged our species. Old limits like famine, disease, and even large-scale war have either been eliminated or mitigated. Even as our population increases, thereby straining our resources, we keep creating new tools that help us progress.
For Thanos to be right, humans and other alien species have to be incapable of making such tools. To some extent, Dr. Norman Borlaug proved Thanos wrong before Thanos was even created by Jim Starlin in 1973 . By then, Dr. Borlaug had already received a Nobel Prize for his work in helping to increase food production in places vulnerable to famine.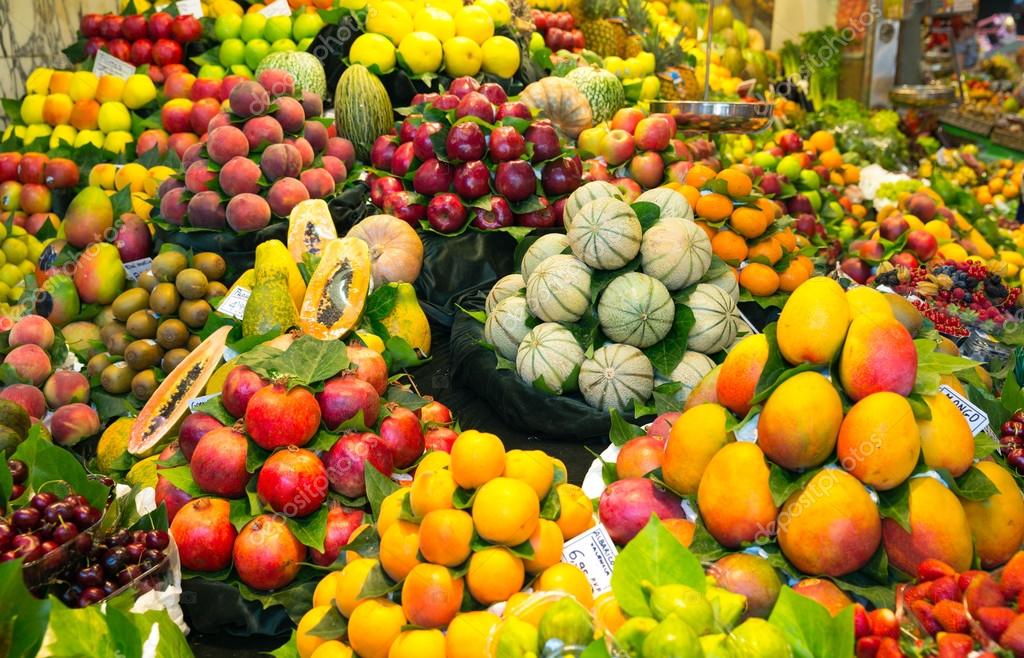 Maybe Thanos' people never had a Dr. Borlaug to help improve their ability to prosper. From his perspective, someone like that is impossible. He goes onto assume that if it's impossible on his world, then it's impossible on every other world in the universe. It's a flawed assumption, a sample size fallacy mixed with a faulty generalization fallacy.
Like a true villain, though, Thanos also works under the assumption that his world, Titan, is somehow representative of all worlds. It's inherently egotistical, something that a lot of villains deal with. From Thanos' perspective, though, he's still doing what he thinks is right. He can't possibly imagine that any other world could escape the fate of his.
There's one more element he and other doomsayers like him have to assume that's impossible to know. It's also an element that undercuts many of the benefits that devastating events like The Black Death might foster. Even if killing half a population results in short-term benefits, those benefits are only justified if those killed weren't going to aid in the progress of a society.
Think back to all those who died in The Black Death. Think back to those who've died in other terrible atrocities. How many of those dead might have gone onto become a Leonardo Di Vinci, a Martin Luthor King Jr., or a Nikola Tesla? Sure, there might have been a few nasty personalities mixed in, but they're far less common than those with ideas, ambitions, and dreams.
It's another significant assumption, believing that some of those lost in the atrocity might have gone onto solve the problems that Thanos foresaw. However, the fact that it's every bit as possible as the contrary is further proof that Thanos' logic, and that of other population doomsayers, is inherently flawed.
While I doubt these arguments would convince Thanos he's wrong, seeing how he is still a villain and has a reputation for being mad, they're still worth scrutinizing. Even if it's possible to understand and even sympathize with Thanos to some extent, it's refreshing to remind ourselves how flawed his assumptions are and how wrong he is in the grand scheme of things.
If nothing else, it reminds us why we should keep cheering the Avengers on when they take on Thanos again in "Avengers 4." It'll make that moment when they finally triumph that much more satisfying.