These are tenuous times for abortion rights. Regardless of your gender, there's no getting around the news. The overall trend in abortion access is not on the path of greater accessibility. If anything, it's going in the opposite direction.
Regardless of which side you're on in this exceedingly divisive issue, there's no denying the legal reality. For the past 25 years, a woman's ability to get an abortion has steadily eroded, thanks largely to the spread of TRAP Laws. These laws may not explicitly outlaw abortion, but they make getting one inconvenient at best and impossible at worst.
As I say in every piece I write about abortion, I don't particularly enjoy talking about abortion. This is an issue that I feel I'm woefully unqualified to talk about because I'm not a woman and will never know what it's like to be in such a difficult situation.
That said, there is an aspect about this topic that I feel needs to be addressed and it's a part of the issue that impacts men. It takes two to make a baby, last I checked. Even though it's objectively true that abortion affects women more directly, men do have a role and I feel that role will expand as abortion rights trend in a less-than-liberal direction.
As I write this, the United States Supreme Court is in the midst of a huge shake-up. After the retirement of Justice Anthony Kennedy, the justice system is poised to shift heavily to the right. That has caused plenty of concerns among those who worry about the status of Roe v. Wade, the Supreme Court case that legalized abortion nationwide in 1973.
At the moment, it still seems like a long-shot for this decision to be overturned. However, Supreme Court decisions have been overturned in the past. It happened with racial segregation. It happened with anti-sodomy laws. Legally speaking, there's no reason why it couldn't happen with abortion.
Now, that process is fraught with a long list of political, legal, and ethical complications, the least of which would be the long-term alienation of whatever political party favors it. However, I don't want to harp too much on the politics here. Instead, I want to focus on the social component because that's where the effects will be most directly felt.
Women, by far, will be the most directly impacted. There are still women alive today who can recount what life was like before Roe v. Wade. Their stories are becoming more relevant. For men, however, I don't think those stories are as well-known and for good reason. Women had to endure bearing those unwanted children. At worst, men just found themselves on the wrong end of a shotgun wedding.
If Roe v. Wade were overturned, however, that wouldn't be the only predicament most men faced. Beyond the abortion issue, 1973 was a very different place. In that world, it was possible for a man to just skip town, run out on a pregnant woman, and never interact with her again. While that man would have to be a callous, irresponsible asshole, it was possible and it did happen.
That sort of thing isn't as easy to do today. Anyone who has seen a single episode of Maury Povich knows that. Between social media, improvements in paternity tests, and tougher child support laws, most of which came after 1973, it's a lot harder for a man to escape parental obligations. It's not impossible, but it's not as easy as just skipping town.
In a world where women cannot easily end an unwanted pregnancy, there will be greater incentive to find these reckless men and hold them responsible. Where there's an incentive, especially one that has the potential to become a lucrative legal racket, there will be people and businesses that emerge to fill that need.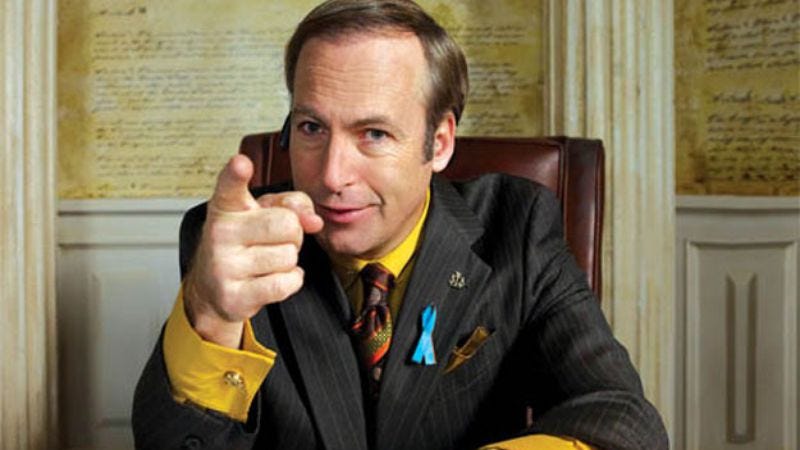 How that manifests is hard to determine, but desperate people will find a way and you won't find many more desperate than a woman dealing with a child she can neither afford nor care for. I know a sizable contingent of people, many of which are probably men, will blame the woman for being promiscuous. That still doesn't change the basic equation of human reproduction.
Two people are involved. Those people, in a world where decisions about a pregnancy are pre-made by the law, are going to be in a tough situation. Regardless of whether a pregnancy was the result of an accident, a crime, or an extortion plot, there will be serious ramifications and not just in terms of legal fees.
The story of women enduring the rigors and hardship of an unwanted pregnancy are many. However, the story of men living in a world without Roe v. Wade and modern child support laws haven't been told yet because the circumstances haven't been in place. On the day Roe v. Wade gets overturned, those stories will begin and those are stories men don't want told.
They're not very sexy stories, to say the least. They have sexy moments, but extremely unsexy outcomes. Picture, if you can, the following scenario that may play out in a world without Roe v. Wade.
A young man with plenty of dreams has a one-night stand with a woman in a lone act of recklessness. The woman ends up pregnant. Since they live in a state where abortion is illegal, she has to have the child. The man has no idea for months until the woman tracks him down through the courts, forces him to take a paternity test, and confirms that he's the father.

With no say in the matter, he's legally liable for child support for the next 18 years. The woman, without any of his input, decides to keep the child instead of putting it up for adoption. The man resents the woman for making this decision without him, but begrudgingly goes along with it, if only to avoid the stigma.

Years go by and his life becomes more of a struggle. He can barely afford to support himself due to the child support payments. He and the mother of his child are constantly at each other's throats, going through legal battles over how much support is needed and how much access he should have to his child.

Between the legal and financial struggles, both end up in poverty. Their child ends up in poverty too, growing up in a broken home. In a world where there are few choices for women and fewer choices for men, there are plenty others.
Does that sound like an appealing, functional society? Does it sound like one that benefits men, women, and children in any capacity? You don't need to be a liberal, conservative, or a Supreme Court Justice to understand why such a society is undesirable.
Some of this isn't even speculation. There have been societies that have outlawed abortion completely. Those societies didn't prosper. They didn't benefit men, women, or children. However, the lessons from those societies will probably not faze the anti-abortion crowd. I doubt they'll give any judges or legislators pause as they push for more restrictions.
The impact of these laws will be felt first by the women. They still bear the children. They'll still suffer the most negative effects at first. Those effects will quickly find their way to the men, as well. Unlike the men prior to 1973, they won't be able to escape it.
As a man, there's only so much I can bring to the table in the abortion debate. However, given the current laws surrounding child support, child rearing, and parental rights, there are more than a few issues that should give men cause for concern. Even if you're a man and you consider yourself anti-abortion, there's one inescapable truth. A world without Roe v. Wade is going to impact everyone.