When I was growing up, I considered myself lucky to be surrounded by so many loving people. I like to think my fondness of romance, as well as my desire to become an erotica/romance writer, is a direct result of seeing so much love among friends, family, and all those close to me.
It wasn't all smiles, chocolate, and gratuitous tongue-kissing. Every now and then, I encountered certain couples that stood in stark contrast to the love I saw so much of throughout my life. They weren't abusive or hateful. In a sense, they were their own tragedy, albeit not of the Shakespearean variety.
Picture a couple that's about as passionate as a sick cat. There's no fire in their romance. If there was, it burned out years ago and neither one of them cares enough to spark it again. They don't necessarily hate each other. At best, they tolerate one another on a day-to-day basis, resigned to the fact that this is their life.
What I just described is not the kind of relationship that ends up on Jerry Springer or leads to protracted divorce hearings. They're rarely that dramatic. If anything, they're the antithesis to drama. That's why those involved are so miserable. In a relationship like that, a clogged toilet counts as an adventure.
These kinds of relationships are not as easy to notice, but they do happen. You might even know a few, but I'd bet a stack of old Playboys that there are more than you think. Instead of love, passion, and heart, these relationships are fueled misery, laziness, and failure. At some point, those involved just stop trying to escape it.
In a world where people get worked up over dipping sauces and dress colors, it seems outrageous that anyone could be that callous and numb. It's even more outrageous to think that a relationship could be built around it. However, there are powerful, unsexy forces at work and they're not to be taken lightly.
This brings me to the concept of learned helplessness. If you've every taken a psychology course, you know what it is and you probably have an idea as to how it acts as kryptonite to love, romance, and passion. For those of you who don't know, it's a fairly easy concept. According to Wikipedia, the phenomenon is defined as follows:
[A] behavior typical of a human or an animal and occurs where the subject endures repeatedly painful or otherwise aversive stimuli which it is unable to escape or avoid. After such experience, the organism often fails to learn or accept "escape" or "avoidance" in new situations where such behavior would likely be effective. In other words, the organism learned that it is helpless in situations where there is a presence of aversive stimuli, has accepted that it has lost control, and thus gives up trying.
In terms of common behavioral traits, it's somewhat bland. That doesn't make it any less powerful, though. There is real, distressing science behind it, starting with experiments conducted in the 1960s. If you're a dog lover, though, these experiments should be particularly disturbing.
If you're also a fan of meaningful love, then you should be even more disturbed because it's not hard to see how something like learned helplessness can creep into a relationship. For those trying to tell powerful, sexy stories, it's important to know the signs.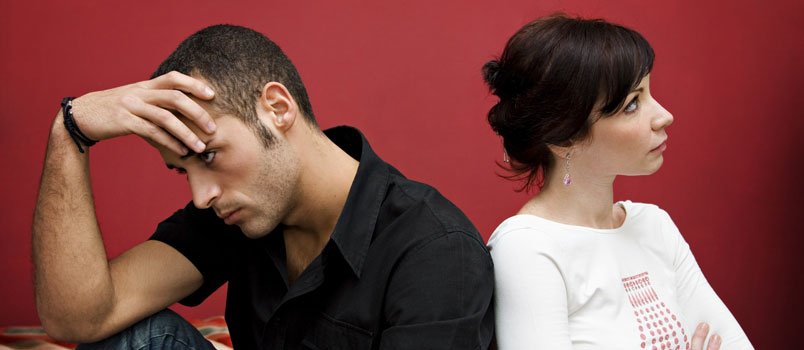 The challenge, however, is that learned helplessness is one of those things that doesn't happen all at once. Whether it's those cruel experiments on dogs that I mentioned or continuous torture by the CIA, one painful experience is rarely enough. While love can manifest in a single moment, as is the case with "love at first sight," learned helplessness takes a longer, more tedious road.
Sometimes it starts with boredom, a powerful feeling that I've discussed before. Sometimes it starts with frustration. Maybe a couple tries a few times to spice things up, but it doesn't work. Maybe they try to shake up their routine, but that doesn't work either. The key ingredient here is failure and frustrations, two experiences that tend to accumulate rapidly.
The couple involved may never get angry, resentful, or bitter to one another. Learned helplessness rarely inspires abuse or outright hatred. However, that's part of what makes it so debilitating. When a relationship becomes abusive, one part of the relationship has a much stronger incentive to either escape or fight back. It's hard to be lazy or apathetic when you feel like your well-being is at risk.
With learned helplessness, laziness and apathy are weaponized. That's because without that incentive, neither side has the energy or desire to shake up the situation. Ending a relationship always requires some amount of upheaval, work, or effort. Someone under the influence of learned helplessness sees that as more trouble than it's worth.
Beyond just rendering a relationship stale, the effects on your sex life can be just as debilitating. Once a couple gets to a point in their relationship where they're just resigned to the fact that this is their normal, sex becomes less a treat and more a chore. Even if the orgasms still feel good, they're barely distinguishable from masturbation.
That, by far, is the clearest sign that learned helplessness has consumed a relationship. As soon as sex becomes a chore, then it's safe to say that two people have crossed the point of no return. They are beyond the point of rekindling whatever flame they once had. They just accept their misery and dispassion.
In defense of those poor souls, they don't always have the luxury of ending that relationship and starting fresh. Sometimes, it's because of their age. Sometimes, they're in an environment where they don't have anywhere else to go and few resources to work with. Then, there are times when the inconvenience just doesn't justify the cost. It's just easier to stay miserable than deal with the stress of rebuilding.
There's little question that misery, depression, and boredom are bad for your love life, your sex drive, and everything in between. Learned helplessness is just the catalyst. Instead of blowing up in your face, love just whithers slowly like a piece of rotting fruit, getting emptier and deader with each passing day.
In some cases, it's difficult to avoid. Some people just find themselves in relationships where they lose control and accept their misfortune. They're content to just accept the misery and make the best of it, however fruitless it might be.
In others, you can take steps to avoid that kind of misery. Think back to those awful experiments involving dogs. After a while, the dog just stops trying to avoid the pain. The key to avoiding that kind of misery is to keep making an effort. Don't stop trying. Do what you can to avoid mistakes. Moreover, do what you can to improve your situation, however possible.
That might mean pushing yourself when you don't want to. It's like exercising, which sometimes requires extra motivation. Within a relationship, it's even more difficult because both you and your lover have to share in that motivation. You have to want to maintain that passion, even as you get older, have less energy, and feel less sexy.
In my experience, the most successful couples I know never truly stop dating each other. Even when they've been married for decades, they still carry themselves as a couple that's still dating. They still go to interesting places, try new things, and explore new activities. Some aren't always sexy, but they have the potential to be.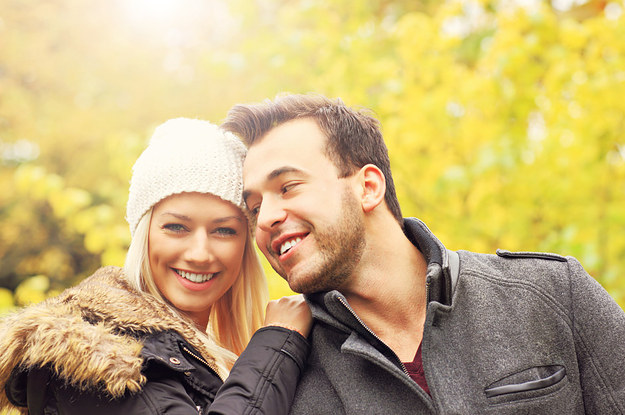 Every couple is different, but nobody benefits from learned helplessness. Whether you're a dog, a dumb-ass, or a hopeless romantic, falling into that pit of apathy will never inspire your passion or increase your sex appeal. It'll drain it, bit by bit.
Nobody deserves that. I certainly want to avoid that if and when I ever find a steady lover. I'm not a relationship expert or a therapist, nor should anybody assume I'm one, but I hope to help in whatever way I can. Whether it's making people aware of learned helplessness or writing sexy novels, I intend to do my part.