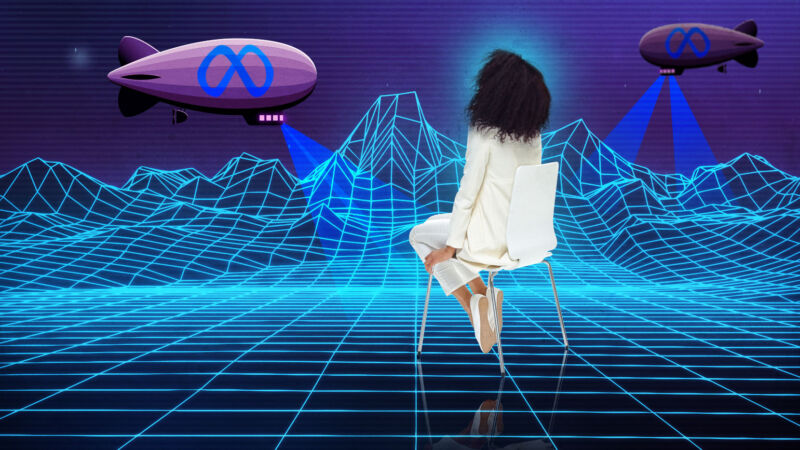 There was a time, not too long ago, when if you said words like "email," "texting," "hashtag," and "internet" to most people, they wouldn't know what you're talking about. I am old enough to remember when the internet was only a fringe interest, known only to computer nerds and tech gurus.
Yes, that makes me feel older than I wish it did, but that helps illustrate my point.
Now, you'd be hard pressed to find someone who didn't know what the internet was or what a hashtag entailed. These have all become parts of our lives, for better and for worse. Checking our email and texting our friends is just part of everyday life now. Most don't even give it a second thought.
It should give us all pause in the sense that we don't always know when some new technology or trend becomes that integral with our lives. We usually don't realize it until many years after we've embraced it to such an extent that life before it seems strange by comparison.
At this very moment, we may be at such a state with an emerging technology called the metaverse. You've probably heard of it, if only in passing. The recent news surrounding FaceBook's pending name change is at the heart of it, but who can honestly say they know what it is or why it matter?
I certainly won't claim to be an expert on the metaverse. I am not the most qualified to explain it to most ordinary people. However, as someone who does follow this kind of tech news closer than most, I think it's worth discussing. I also feel like the concept of the "metaverse" is in a similar position that we saw with the early internet.
In terms of basics, the metaverse is basically a more ambitious form of virtual reality. It's not quite on the level of "The Matrix," but it's a lot more varied than a standard model of the Oculus Rift. It's not just for playing games or creating elaborate avatars for ourselves. This is supposed to be something more personal.
According to an article in NPR, the metaverse is described as this.
Think of it as the internet brought to life, or at least rendered in 3D. Zuckerberg has described it as a "virtual environment" you can go inside of — instead of just looking at on a screen. Essentially, it's a world of endless, interconnected virtual communities where people can meet, work and play, using virtual reality headsets, augmented reality glasses, smartphone apps or other devices.

It also will incorporate other aspects of online life such as shopping and social media, according to Victoria Petrock, an analyst who follows emerging technologies.
That may not seem too revolutionary at the moment. Then again, you probably could've said the same thing about email and texting back in 1994. It's so new and poorly understood that most people don't see the appeal or the potential, but I personally believe the metaverse represents an evolution of the internet, as we know it.
I also believe we should be very concerned that FaceBook, of all companies, is trying to be at the forefront of it all. To say that FaceBook has a credibility problem would be like saying a sewage plant has an odor problem.
In many respects, I don't blame FaceBook for investing in the metaverse. Like every tech company, they're looking to the future. They're seeking the next big thing that they can develop, dominate, and monetize to the utmost. It doesn't matter that they're already a billion-dollar company. There are many more billions to be made in the metaverse, if not trillions.
If anything, the potential of that market intensified in wake of the COVID-19 pandemic. During this crisis, we all learned just how critical it is to stay connected to the internet. It wasn't just a form of entertainment anymore. It became vital to continue working and going to school. Many even realized just how much they could get done from home with nothing except a computer and an internet connection.
With the metaverse, we could potentially do even more. One of the big limitations that the pandemic also revealed is the inherent limitations of a screen. While applications like Zoom and FaceTime allowed us to interact, it was still so impersonal. It didn't have the same impact of being in someone's physical presence.
The same limitations go beyond work and school. Even though we do a lot of shopping online these days, there are times when we can't do everything we would usually do in a store. I can personally attest that buying a good pair of shoes or a dress shirt online can be a gamble. Even when you think you got the right size, it doesn't always fit when you get it.
The metaverse could help change that. It could help us explore the internet in ways that go beyond a typical screen. It could help us create Zoom meetings that feel more like gatherings around a conference table. It could make shopping feel more like browsing a physical space, complete with more personalized selections.
It could even make for more engaging entertainment. Instead of just staring at a screen and watching a game play out, we could actually feel like we're present and play a larger part of what happens.
Yes, that will likely include porn.
Yes, that will likely cause discomfort, distress, and all sorts of other issues that will get certain prudish crowds fired up.
No, that won't stop the metaverse from evolving.
In the beginning, it probably won't feel like that much an upgrade over how we interact with the internet at the moment. Chances are it'll probably start off looking like something akin to "Second Life," a game where people create and interact in their own virtual world. It's a big idea, but it still looks like a game.
That will change as the interface and computing power improve. At some point, it'll get to a point where going into the metaverse won't feel at all like a game. The imagery and graphics could ultimately get so life-like that it'll be hard to distinguish from the real thing. Going to a store in the metaverse could appear no different than going to a mall, at least from your brain's perspective.
It won't just stop at appearing lifelike, either. Add in more advanced interfaces, like the ones being developed by Neuralink, and there may come a time when going to the metaverse will feel like going into "The Matrix." Within that virtual space, what we could ultimately do would only be limited by our computing power and network connection.
The possibilities are tantalizing.
However, keep in mind that much of these possibilities will be developed, packaged, and sold by FaceBook. This is already a company we know engages in shady business dealings, to say the least. We also know they're not exactly careful with our private information. The idea of them being in control of this new virtual world should be concerning to everyone.
Thankfully, they're not the only ones seeking to develop the metaverse. Other major tech companies are already making investments in creating this new virtual space. Will that be enough to ensure FaceBook and Mark Zuckerberg aren't the undisputed overlords of the virtual world? I don't know, but I hope there's some semblance of balance in that world. As much as I'd like to explore that world, I'd be quite hesitant if doing so meant entrusting the integrity of the metaverse to a company like FaceBook.