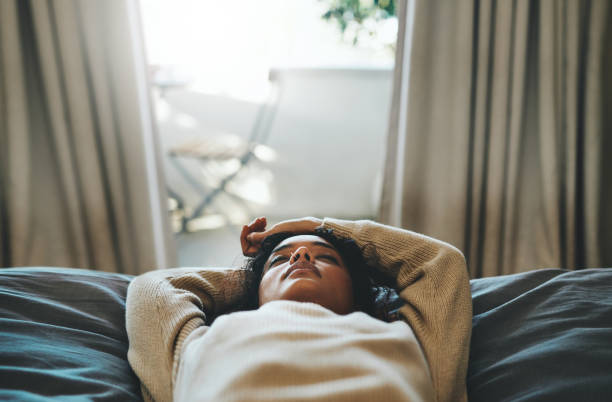 When you lie down in bed at night, alone in the dark with your thoughts, I believe that's when you're most honest with yourself. Whether you sleep alone or with a lover, this is one of those few times when we can allow our minds to wander freely. Sometimes, we find ourselves thinking things that make us uncomfortable. While it may be distressing, I would argue that's healthy.
I freely admit that I find myself contemplating a lot of strange things when I lay down to go to sleep at night. I doubt I'm alone. I would question the honesty of anyone who claims their private thoughts perfectly match those they contemplate in public.
With this in mind, I'd like to pose a relevant question. I wouldn't go so far as to call it a thought experiment because this is one of those questions that may have a definitive answer. Granted, it's an answer we'll probably never know for sure. However, I still feel it's worth asking for the sake of the bigger picture.
It has to do with public figures. By that, I don't just mean major celebrities like movie stars, musicians, and what not. I'm also referring to well-known politicians, political commentators, and even popular social media figures on sites like YouTube and Tik-Tok. To all of them, I pose this question.
When these people lie in bed at night, do they genuinely believe the things they do, espouse, or support?
I think the answer to that question, even if we cannot know it, is incredibly revealing.
Let's face it. These are all people who have a very public persona. Most people who know who they are know them only through that persona. Whether they're a politician known for saying dumb things, a celebrity with a nasty reputation, or religious preachers with controversial views on certain subjects, they have a public face and a public personality.
It's also incredibly common for people to not be honest with themselves. Most of us have done that at some point in our lives to varying degrees. We carry ourselves as someone we're not. We convey feelings, ideas, and emotions that are not entirely in line with our true selves. Why we do this varies, but it can be incredibly damaging if taken too far.
For certain public figures, though, there are many additional layers of complications. For some people, especially politicians, shock jocks, and social media personalities, they have to present a certain version of themselves to the public. That version is almost always carefully crafted and refined. It rarely reflects a completely honest version of that person.
On top of that, this version of themselves is presented as a means to obtain money, power, influence, attention, and everything that comes with that. They say and do whatever reaffirms or builds upon that persona. If it gets any level of attention, be it positive or negative, it gets reinforced.
It can quickly become a cycle, but one that's reinforced with money, power, and influence. At that point, a public figure doesn't just have an incentive to keep up this persona. They have incentives to double down and take it to new levels. Even if it makes them infamous and hated, they still get enough out of it to justify the effort, no matter how dishonest it might be.
With those incentives in mind, I often find myself wondering how much or how little certain public figures are aware of them. Perhaps when they lay in bed at night and are alone with their thoughts, they acknowledge that hard truth to themselves, but wouldn't dare acknowledge it to anyone else.
Think about someone like Bernie Madoff. Before he got caught in his infamous Ponzi scheme, he knew what he was doing. He knew he was a fraud. How much or how little did he realize that when he was in bed at night before he got caught?
Think about some of the most radical, right-wing or left-wing politicians you know. Think about some of the craziest beliefs they espouse. When they lay down at night, do they realize how crazy they are? Do they even truly believe what they say? Do they just say what they need to in order to keep their persona going?
Think about some of the radical religious preachers who bilk money from the faithful. Do they truly believe the terrible things they espouse? Do they really believe that they are somehow more holy than everyone else? When they lay in bed at night, do they realize that what they're doing is antithetical to their religion? Is it possible that some don't even believe and are simply doing what they do because it earns them money and influence?
We'll probably never know the answer. Regardless of how you feel about these public figures, especially the ones most decent people find deplorable, the question is still relevant. It should also inform our perspective about certain public figures. If someone has a powerful incentive to keep being who they are in public, then expect them to keep doing what they're doing. The only time they may acknowledge it is when they lay in bed at night.