In every great love story, be it a play from Shakespeare or a terrible Hugh Grant movie, there's usually a point where one or both aspiring lovers asks a simple question.
"How serious is he/she about loving me?"
It's not an unreasonable question. You could argue that it's one of the most important questions any lover can ask that doesn't involve a marriage proposal, meeting their partner's parents, or elaborate role playing during sex. I would tend to agree with that argument.
In addition, that same question is often asked, albeit in a slightly less romantic context. At some point in our lives, we encounter someone who has all these ambitious goals. They want to become a famous singer. They want to become a famous movie star. They want to protest the injustices that every straight, white, cis-gendered male ever committed throughout all of human history.
The scope and extent of those goals vary, but most will come off as dead serious about them. They'll claim they want to achieve these goals every bit as much as two lovers seeking to vindicate their love. Since the stakes are so high, involving love and people whose goals may help/hinder/frustrate our own, it's an important question to answer.
There are many who claim to love someone with all their heart, only to cheat on them. There are those who claim to oppose a particular injustice, but turn out to be total hypocrites. In general, we want to know how serious these people are before they become an unflattering meme on social media. It spares everyone in our lives more heartbreak in the long run.
So how do you sift the potential hypocrites from the potential allies/spouses? Well, I have a method. I'm not saying it's a perfect method. It's just something I've noticed in writing sexy novels and exploring romantic themes. Feel free to incorporate it as part of your own. It's simple and doesn't require you to invest in any elaborate life coaching. It only requires that ask and answer one additional question.
"How much is he/she willing to inconvenience themselves?"
It's a more specific question to answer. The first question can't be answered without reading someone's mind. Since we haven't perfected that technology yet, although we're working on it, we have to stick with something more practical.
In my experience, the most telling signs of someone's sincerity comes largely through what they do when compared with what they seem willing to do. They'll never say it out loud. They may never even get asked. It'll show in subtle ways, though. If you can see the signs, then you'll get a rough idea of just how serious this person is.
Here's a quick example that comes right out of one of my novels. In "Passion Relapse," the main character, Mary, went out of her way to reach out to Peter from the beginning. Doing so was only a mild inconvenience, at best. However, it didn't stop with just reaching out to him. She went out of her way to build more connections with him and he returned the favor.
Mary's actions made clear that she was serious about forging a meaningful connection with Peter. If you want to know how meaningful (and sexy) it got, I highly recommend you buy the book. It'll make my point that much clearer and make you horny.
For a more classic example, look at the original "Star Wars" trilogy. Specifically, look at how far out of his way Han Solo went for Princess Leia. He got paid a lot of money for saving her, but then he came back, risked his life, and helped the Rebels destroy the Death Star.
He went even further than that, though. He ended up getting frozen in carbonite, but still went onto love her. That's not just dedication. That's real, honest love. Ladies, if a man is willing to get frozen in carbonite for you after you gave him a lot of money, then he's a keeper.
Contrast this with a character like Zach Crenshaw in my book, "Skin Deep," or someone like Cal Hockley in "Titanic." They never say it outright, but their selfishness says it for them. They refuse to go out of their way for others, unless it benefits and/or harms them directly. They'll even resort to violence and make terrible excuses to justify it.
In real life, it's not as obvious, but still plenty apparent. It often crosses my mind whenever I see politically correct types protest about overly sexy advertising or uptight religious zealots complaining about who or how many other people we're having sex with. Sure, it's still annoying, but you can surmise the sentiment indirectly.
These same politically correct types may complain about a sexy female character in a video game, but they won't say a word about real horrific injustices that actual women endure in other countries. Those same religious zealots may complain, but they'll never fly to New Orleans for Mardi Gras and try to actually stop these people from doing all the sinful things they love to do. That would be both hard and inconvenient.
That's usually the most telling sign. If someone is not willing to inconvenience themselves, be it for love or for a goal, then that shows they're not as serious as they claim. Sometimes, they'll just say what others think they want to hear. They'll even virtue signal to make themselves feel better about what they're not doing.
Think of this next time you see some protest on a street corner. Think of it next time you find yourself with someone that you think you could build a life around. Will they be like Han Solo and willingly freeze themselves in carbonite for you instead of paying off Jabba? Will they ditch you on a sinking ship the second they get the chance like Cal Hockley?
You can't always answer those questions directly, but you can look for clues. If you find out that the person you're dealing with isn't willing to be too inconvenienced, then chances are they're not going to be serious with you, their goals, or damn near anything that would hinder their ability to binge-watch the new season of "House of Cards."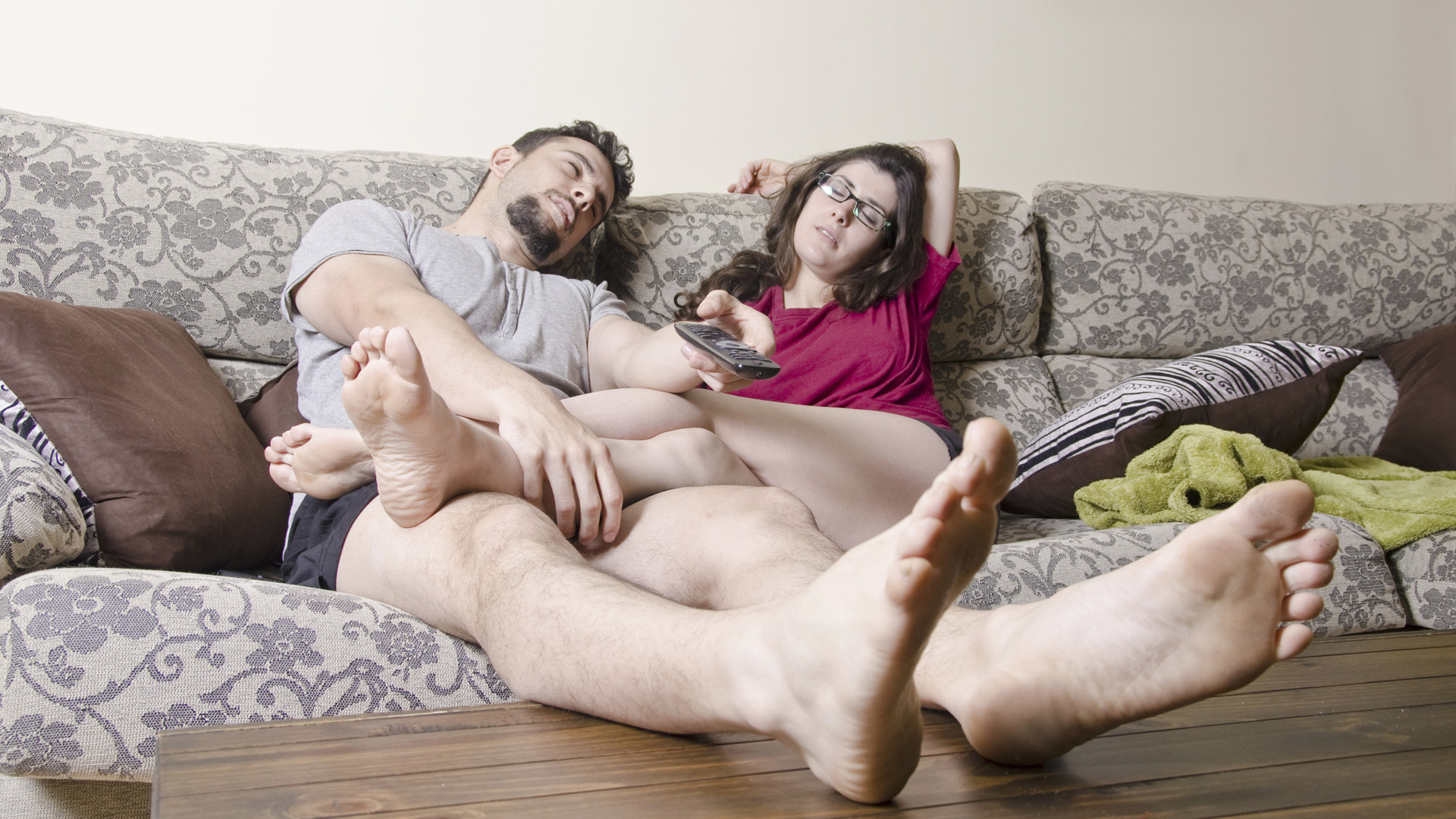 It may be hard to distance yourself from those people, especially if they're family members, but the sooner you know, the sooner you can be proactive. You don't want to find out on the deck of the Titanic that the person you've placed your love and trust in can't be too inconvenienced to share their life vest.