Every now and then, I feel compelled to comment on an ongoing story that I know is still raw in the minds of many people. Usually, I try to wait for the worst of the storm to pass. When it comes to school shootings and spree killers, though, I think the recent events in Parkland have shown that time can only do so much to temper the horror.
Before I go any further, I want to make one thing clear. I am very hesitant to talk about this topic. Whenever it comes up, and it comes up way too often, my first instinct is to keep my mouth shut and not add to the noise, outrage, and anguish that it evokes in people.  The last thing I want to do is add to the pain of such losses or encourage those who would use it to further an agenda.
However, there is one part of this issue that I feel is worth talking about, even when the memories of such a terrible event are still raw. In fact, I think it should be discussed while we're all more aware of the terror caused by such heinous crimes. No, I'm not talking about guns, although that is a discussion worth having. I'm talking about the forces that turn people into mass murderers in the first place.
This is one of those issues where everyone has an opinion, but nobody has any answers. Whenever there's a mass shooting, any attempt to explain it is basically a media Rorschach test where if you want to blame a certain thing for mass shootings, you can. The fact that it fits with someone's beliefs, politics, and agenda is not a coincidence.
With the Parkland shooting, the results of this test are already playing out. We've got people blaming everything from bad parenting to video games to mental health. Some are already forming conspiracy theories about it, which are sure to embolden the professional trolls of the world. Agenda or not, there's an inherent need to point fingers and seize upon an simple explanation to make sense of such horror.
While I understand the desire to make sense of something so terrible, I also think the search for a simple, easy-to-identify explanation is inherently misguided. I also think there's no such thing as an easy explanation when it comes to deviant human behavior. Human beings are complex creatures. The sheer breadth of thought and personalities makes it next to impossible to predict what goes on in the mind of a mass killer.
That said, there is one aspect that I feel is worth touching on, if only because it rarely comes up when everyone begins the finger-pointing after a mass killing. It's not related certain forms of media. It's not some weapon or product that can be regulated or banned either. It's not even some sort of mental illness that can be treated with overpriced medication.
This factor in the minds of such deranged individuals, which I believe is a factor worth considering, doesn't have an easy label to slap onto it. However, it does consist of three simple components that are fundamental to the human experience.
I know those all sound like things you'd expect an aspiring erotica/romance writer to cite, but I'm dead serious when I say these are factors we should consider when contemplating the mentality of a spree killer. Specifically, it's the absence of these factors that needs greater scrutiny when studying a deviant mind.
When it comes to mass killers, there are all sorts of stereotypes, some of which are more common than others. They're often angry, lonely, isolated, self-centered, emotionally muted, and impulsive. Some even have real medical issues. The infamous shooter of the University of Texas in 1966 had a brain tumor and prescription drugs in his system.
Like most stereotypes, though, the profile of mass killers is not universal. Even if you take all the scientific data we have on the twisted minds of these people, it doesn't create a clear or predictable picture. That's why predicting these horrific events is impossible. We never truly know when someone is just going to snap.
It's for that reason that, rather than focus on the traits these mass killers have, we should take time focus on the traits of those who don't become violent or deviant. Rather than agonize over what went wrong, we should also note what goes right when someone becomes a healthy, productive member of a society.
Since society, as a whole, is so complex and our modern civilization is so diverse, it helps to narrow in on the more basic units of society. From a biological and evolutionary standpoint, a hunter/gatherer society provides the simplest approach. I've used this example before when discussing our pre-modern sex lives, but it's just as useful when assessing the raw basics of human experience.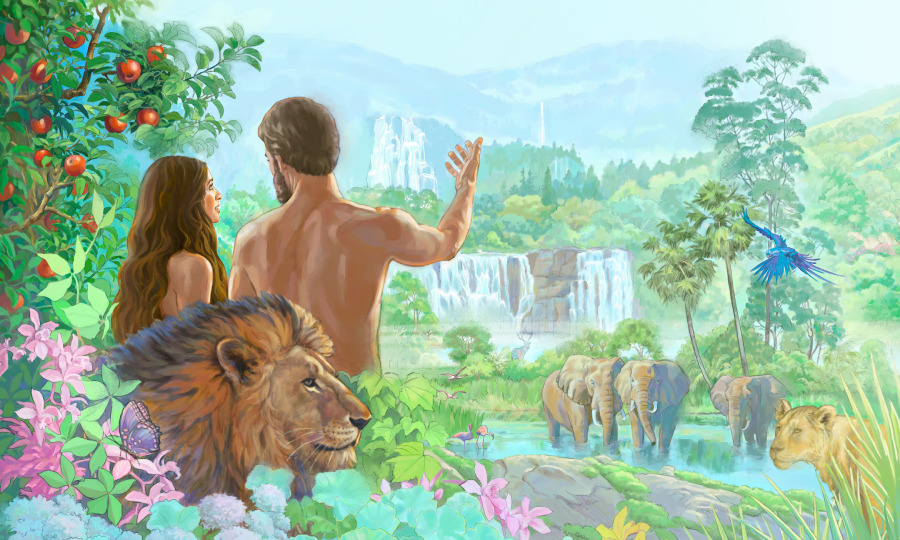 Within that society, those three factors I mentioned aren't just present. The society doesn't work without them. In a hunter/gatherer society, everyone has a role to play and a purpose to contribute. You hunt, you gather, and you share those resources within a close-knit community.
That close-knit component is where the love comes in. On top of having a clear role and a defined purpose, members of a hunter/gatherer society are surrounded by family, friends, and community that loves and supports one another. It's not just out of charity either. That love and support keeps the society strong, providing emotional fulfillment in addition to the physical fulfillment from sharing resources.
From that love and fulfillment, a sense of intimacy naturally follows. I'm not just talking about sexual intimacy either, although the behavior of the notoriously non-violent Bonobo chimps does strongly hint at its value. In a close-knit community, being able to open up and embrace others is part of what binds that community. It helps make each individual within that community stronger, mentally and physically.
That's not to say those communities never have a deviant or a psychopath every now and then. Within this simple template, though, it's easier to understand the core needs of the human psyche. It's not just food and water that a person needs to survive. They also need love, intimacy, and a sense of belonging to give their lives a sense of purpose.
As a result, there is a growing body of evidence that those hunter/gatherer societies were exceedingly peaceful. Sure, there were a few tribal conflicts here and there, but there's little evidence that someone who grew up in such a close-knit community went onto become a spree killer.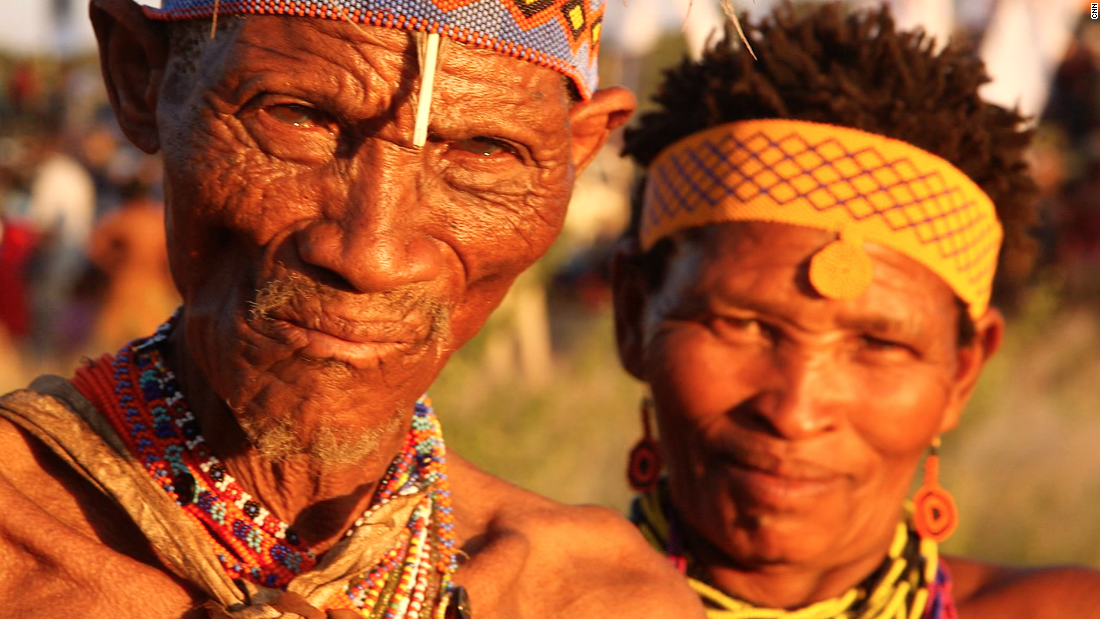 With that basic understanding in mind, look back at the long list of spree killers. Look at their personal stories, which vary from tragic to affluent. Now, look at how much or how little love, intimacy, and belonging they had in their lives. To some, it may seem like they had everything they needed. However, that doesn't mean that's how they felt as they went down that dark path that led them to commit such atrocities.
To some extent, it's a lot easier to feel isolated, alone, and unloved in our modern civilization. We don't function in small, close-knit tribes anymore. We regularly find ourselves surrounded by all these people that we don't know, don't understand, and have no intimate connection with.
On top of that, seeking love and intimacy beyond family is much harder, especially for men. Some have even pointed out that many of these mass killers lack any semblance of a satisfying sex life and growing sentiments that demonize men's sexual expression isn't helping. While I don't think a lack of sex is as big a factor as some claim, I think it does contribute to a certain extent.
In a world where these men don't need to hunt or gather, have no sense of purpose or role, and have limited outlets for intimacy and sex, what does this do to their minds? I've mentioned before why I believe solitary confinement is one of the worst forms of torture, but its effects need not be confined to a cell.
Human beings are complex and adaptive, but they're also vulnerable. Strain them in any number of directions and there's sure to be damage. I know people who have endured such damage. I, personally, have had my own struggles. However, I'm lucky to have a very supportive, very loving family that has always been there for me. I believe that love is a big part of what has helped me live, love, and function.
We may never know what goes on in the mind of a mass murderer or someone who just up and snaps. Until we can actually read the thoughts of someone, which we are working on, we can't know whether a mass murderer just didn't get a lot of love in life or if he just played too many violent video games as a kid.
That still won't stop people from pointing fingers and pursuing agendas. It's only natural to want to blame something in wake of such a terrible tragedy. Atrocities, like mass shootings, are the result of something that went horribly wrong within a person and a society. It's certainly worth scrutinizing those flaws, but it's also worth remembering what happens when it goes into making it right.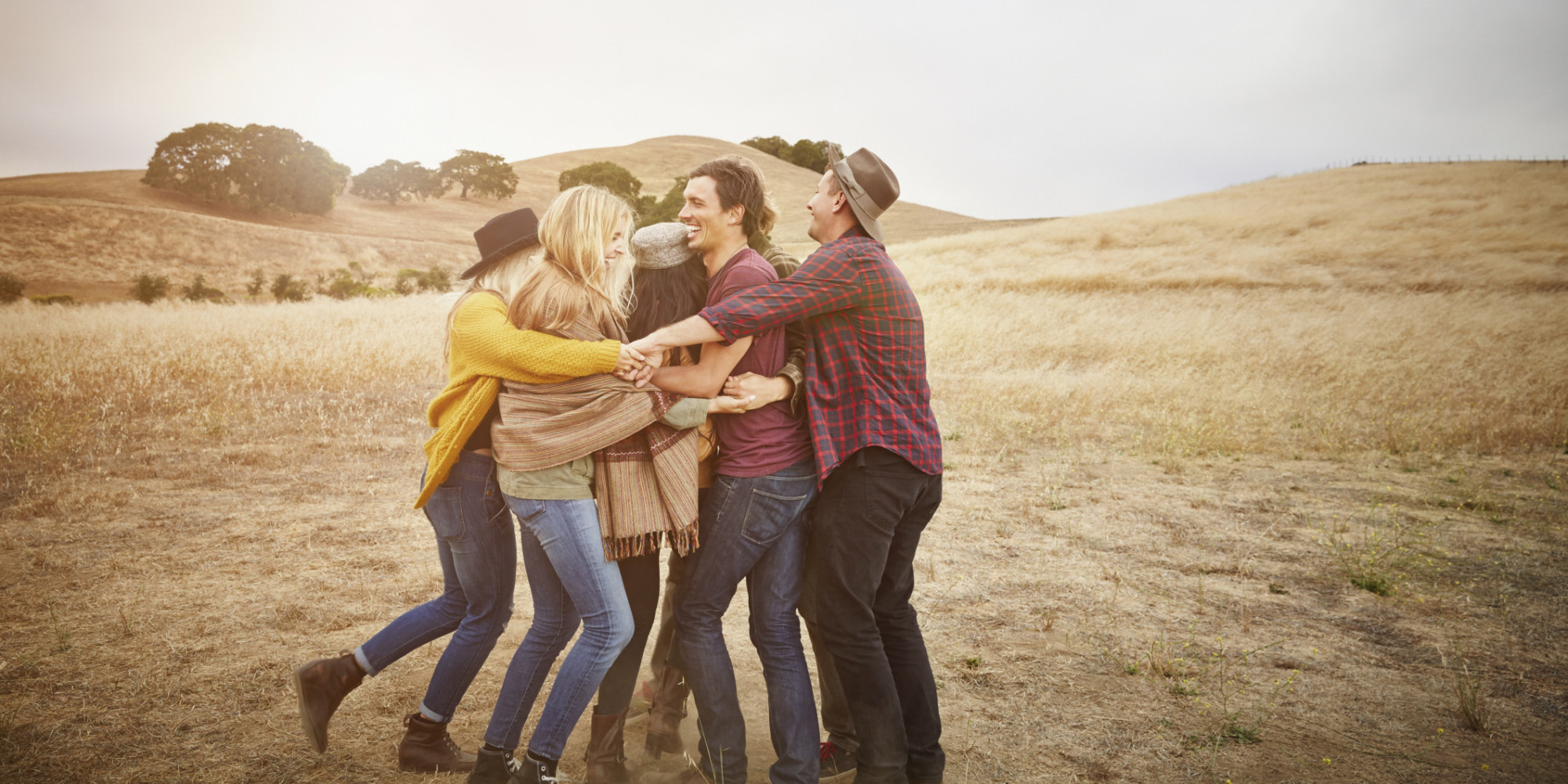 Human beings are capable of unspeakable atrocities, but they are also capable of wonderful acts of kindness. Understanding what goes into forging these kind, loving souls will be the most potent recourse in preventing these terrible tragedies. There's a lot that goes into creating such souls, but love, intimacy, and belonging will likely be the core ingredients.